What's your favorite pancake?
I like banana pecan pancakes all year round.  And in the winter, I like gingerbread pancakes.
But in the spring and summer, I really prefer these light and airy lemon ricotta pancakes.  They are sweet and savory, bright and flavorful.  I guess the lemon in them makes me turn to blueberries to top them.  But any berry would be really good.
I bet you think the ricotta would make them taste cheesy, or be too heavy.  Not so!  These are some of the lightest pancakes I've ever had!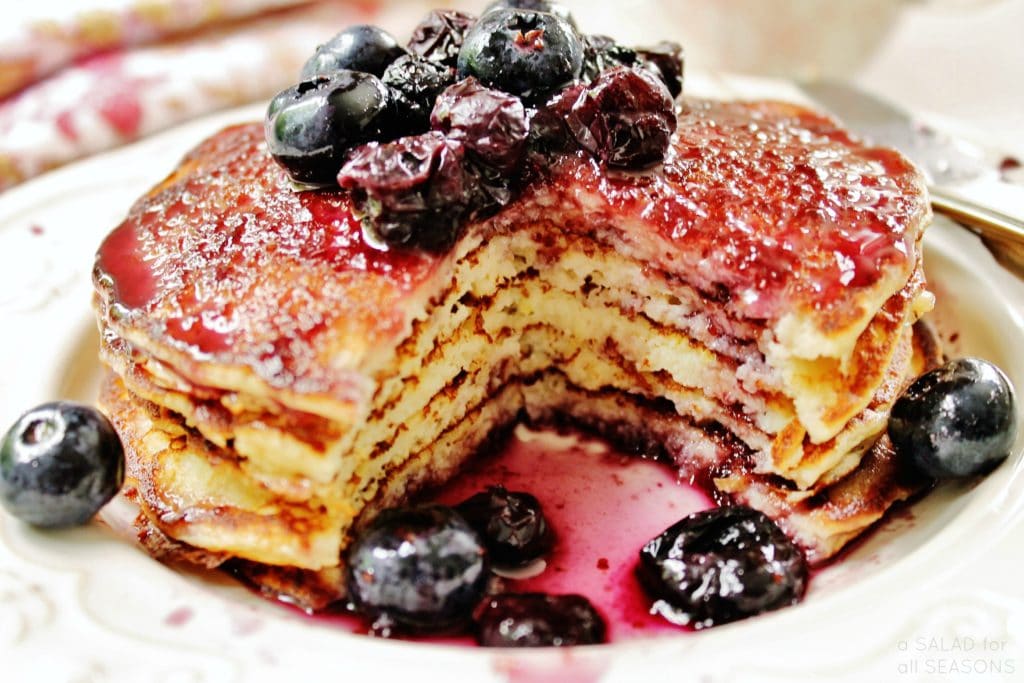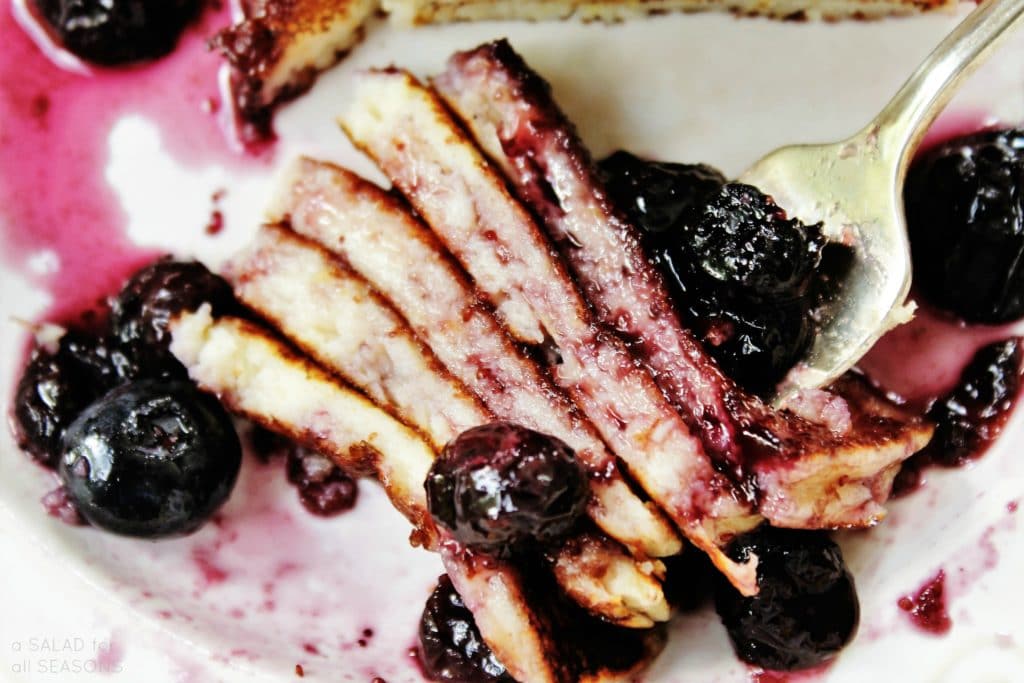 These light and lemony pancakes are perfect for a special breakfast or brunch.  But I've enjoyed them as dinner on a warm, spring night!  In fact, I'd eat these for dessert!  They are just as good as cake!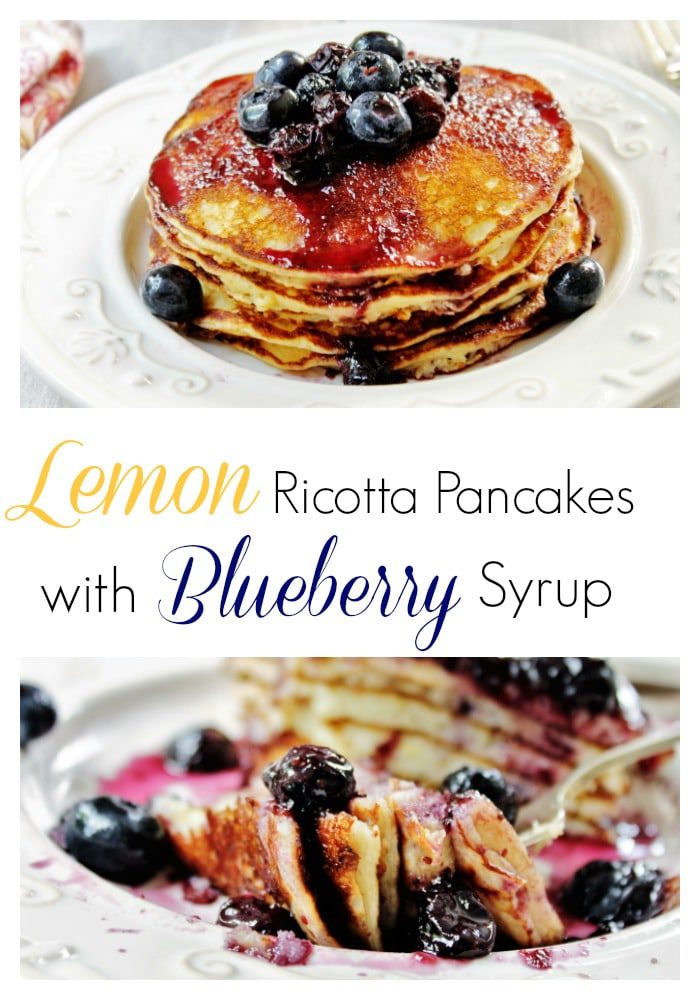 A comfort zone is a beautiful place, but nothing ever grows there.
Lemon Ricotta Pancakes with Blueberry Maple Syrup
Serves: 16 pancakes
Light & airy, sweet & savory lemony pancakes topped with luscious blueberry maple syrup.
Instructions
FOR THE SYRUP:
Simply combine all of these ingredients in a small saucepan and bring to a simmer over medium heat.
One thing I may suggest is to hold back about ½ cup of the blueberries. The blueberries will break down while they cook. I love adding the whole blueberries into the mix right before I am ready to serve the pancakes.
FOR THE PANCAKES:
Mix your dry ingredients (flour, baking powder, nutmeg, salt and sugar) in a medium bowl.
In a separate large bowl, combine all of your wet ingredients ( ricotta cheese, eggs, milk, lemon juice and lemon zest).
Slowly whisk your dry ingredients into your wet ingredients, making sure all are combined well. Heat your skillet or griddle and spray with cooking spray or melt a small amount of butter.
Drop the batter into the pan by ¼ of a cup. (You may certainly make yours larger or smaller). Cook the pancakes until they are browned to your liking on each side.
If you ate today, thank a farmer!