Today we decided that enough was enough with the mess, literally. Our shared study/studio had a lot of hopes when we first moved in 8 months ago, yet the room was full of old books, new ones, dusty unused sewing machine ( what was I thinking there ), the little one's toys and you guessed it, a small desk used for taking blog photos! So Hubs got into cleaning action with his mask on, the little helper followed suit and I did what I do best: run away from scene into the kitchen and pretend to make something delicious. With Homegrown Swedes gorgeous videography still in mind, I juiced and juiced all the citrus lying about in the kitchen. Hulled and chopped some strawberries, picked some rosemary from the patio and added ice for good measure. Et voila, a refreshing citrus muddle drink happened!
We are lucky to live here, if only for the availability of strawberries that know no-season. You can walk into any supermarket, the local co-op or high-end ones, you will come across the freshest looking strawberries, air flown. Most of them are from Korea during first half of the year, or Australian when it is August to December. We just be extra careful in picking the smaller ones leaving behind the gigantic GM berries alone!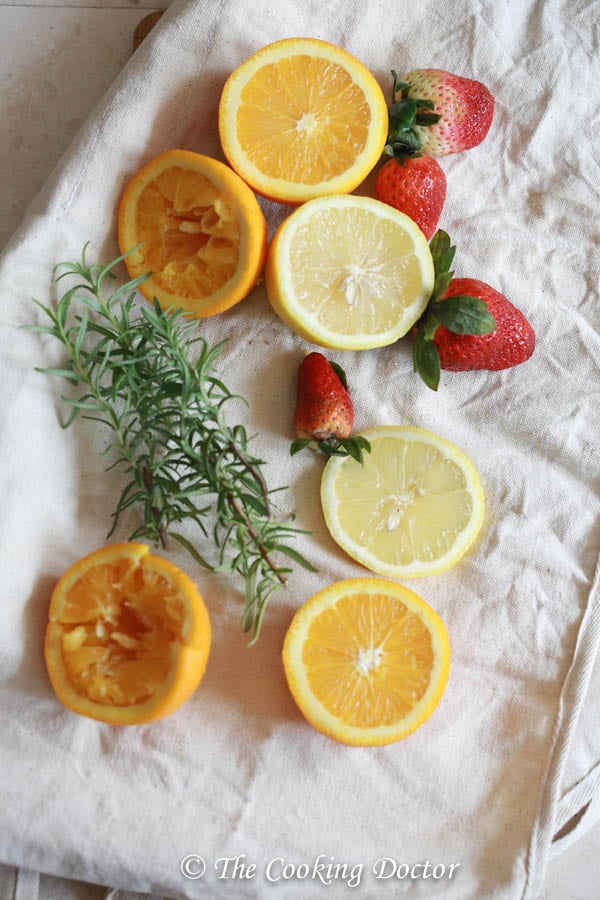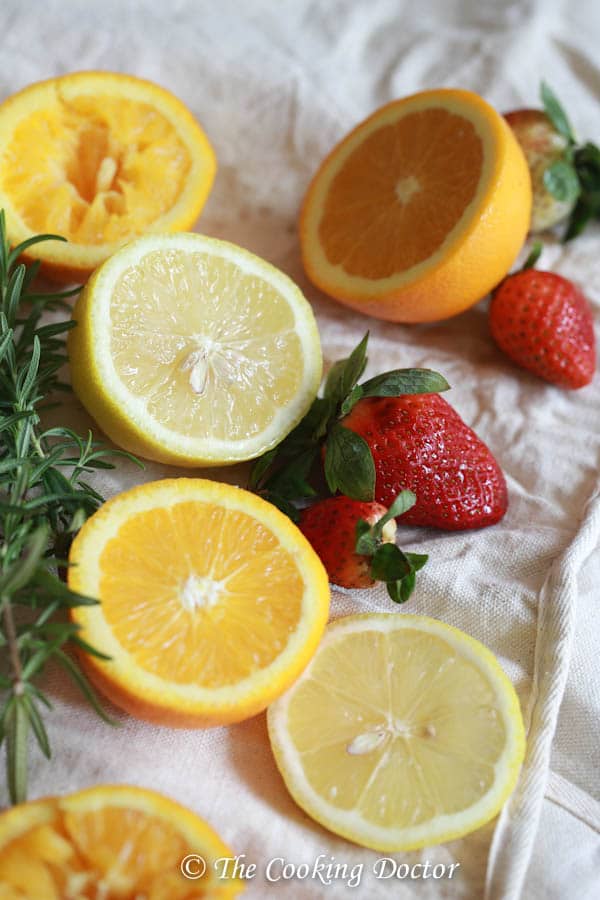 I did not add any sweetener, as my oranges are sweet enough but I don't see why you should not add some honey or sweeten it with mashed bananas like how Sanna did in her original recipe. And if you have 10 mins at hand, hop over to her gorgeous blog and be mesmerised with her videos. I tell ya, I spend hours just gawking away! Anyways, at the end of the morning spring cleaning we succeded in what we started off; Hubs happy with the 'new' clean room and I was happy with the drinks! Ready in just minutes, who have the time in the world to spend hours in the kitchen!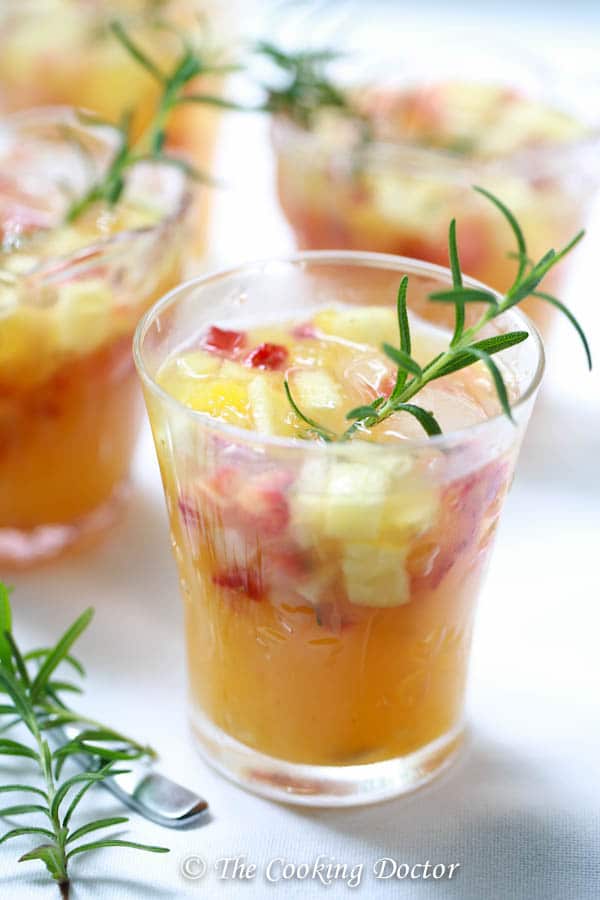 Rosemary Summer Citrus Muddle
Prep time:  5 mins
Total time:  5 mins
Serves: 4
A refreshing drink made of citrus, rosemary, apple and strawberries muddled together!
Ingredients
12 oranges
1 lemon
8-10 strawberries, hulled and chopped
1 large Gala apple
a pinch of salt
few sprigs Rosemary leaves
Plenty of ice cubes
Instructions
Juice the oranges and lemon into a bowl.
Add the chopped strawberries, chopped apple, a pinch of salt and few sprigs of rosemary ( save some for garnish).
Add ice cubes into glasses and pour the mix into glasses.
Garnish with rosemary sprig.