Don't let the name of these cookies scare you; they're amazing.
According to an office taste test, these are my best batch EVER. Which is saying something considering these and these have faced the office poll.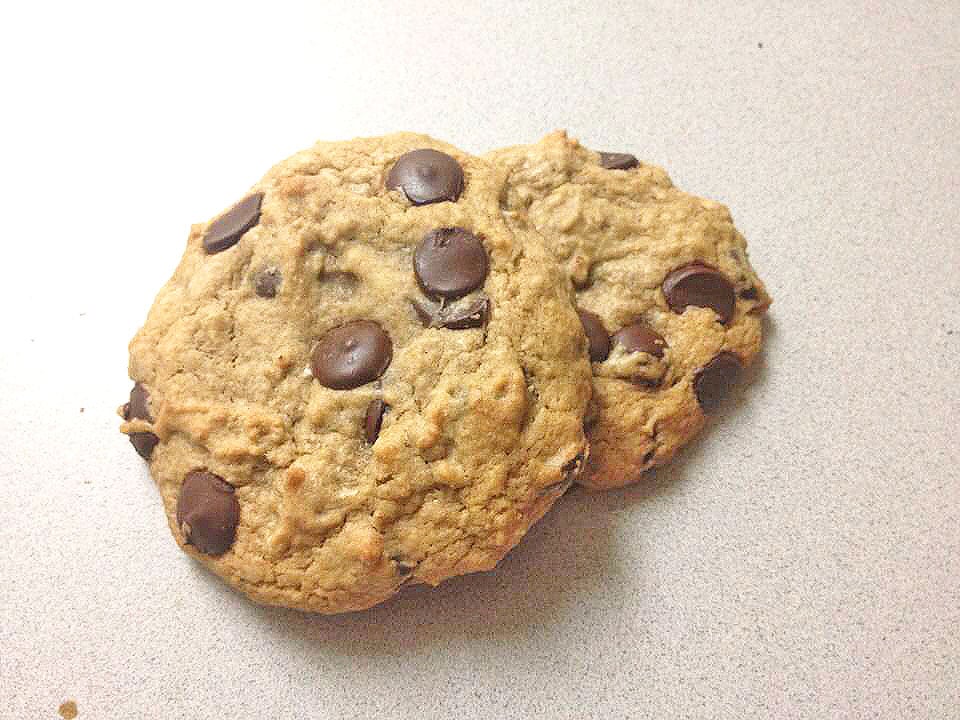 Today is another installment for The Leftovers Club. The Leftovers Club was started by Jen at Savory Simple and is a great way to not only connect with fellow bloggers and bakers but also share your goods elsewhere. You can see what else we're having at the #theleftoversclub hashtag and can even sign up here. This month I was paired up with Ginger over at Stark Raving Delicious. She sent me these Cookie Butter and Almond Honey Cookies and I scarfed them down in one evening. Judge me not.
I recently made roasted walnut oil chocolate chip cookies and was amazed at how the oil really took the cookies to a whole new level. The cookies I'm sending to Ginger this month are a twist on the classic oatmeal chocolate chip cookie. Adding avocado oil felt like a stretch at first but it actually added a kind of velvety, crumbly texture to the cookie and even pretty little wrinkles all over. The oats added the usual heartiness and the dark chocolate was per usual divine.
OATMEAL AVOCADO OIL CHOCOLATE CHIP COOKIES
Yields: 24 cookies
2 c wheat flour
1/4 c all-purpose flour
1 c Bob's Red Mill Brown Rice Flour
1 c La Tourangelle Avocado Oil
2 sticks of  butter
1-1/2 c rolled oats
3 eggs
3/4 c brown sugar
1/4 c sugar
2 tablespoons nutmeg
2 tablespoons vanilla extract
1 teaspoon baking soda
2 teaspoon baking powder
2 1/2 c Ghirardelli 60 percent Cacoa Chocolate Chips
DIRECTIONS
1. Pre-heat oven at 400 degrees.
2. Melt butter and brown sugar in microwave for 30 seconds or over stovetop. Pour into your main bowl.
3. Pour regular flour, brown rice flour, all-purpose flour, sugar, nutmeg, baking powder and baking soda over butter and begin stirring until butter and brown sugar is fully mixed.
4. Add eggs, vanilla and continue continue stirring until dough is thick. Pour one cup of chocolate chips in and stir in.
5. Add avocado oil and stir well into batter.
6. Add last 1-1/2 c of chocolate chips (the idea is to build layers of chocolate chips in the dough) and with a spoon press into the dough all around the batter.
7. On parchment paper lined pan, begin spooning dough out.
8. Place cookies in oven for 11-12 minutes and allow to set and cool. Cookies will be extra smushy in the middle if you try to move them off the pan right away so it's crucial to let them set.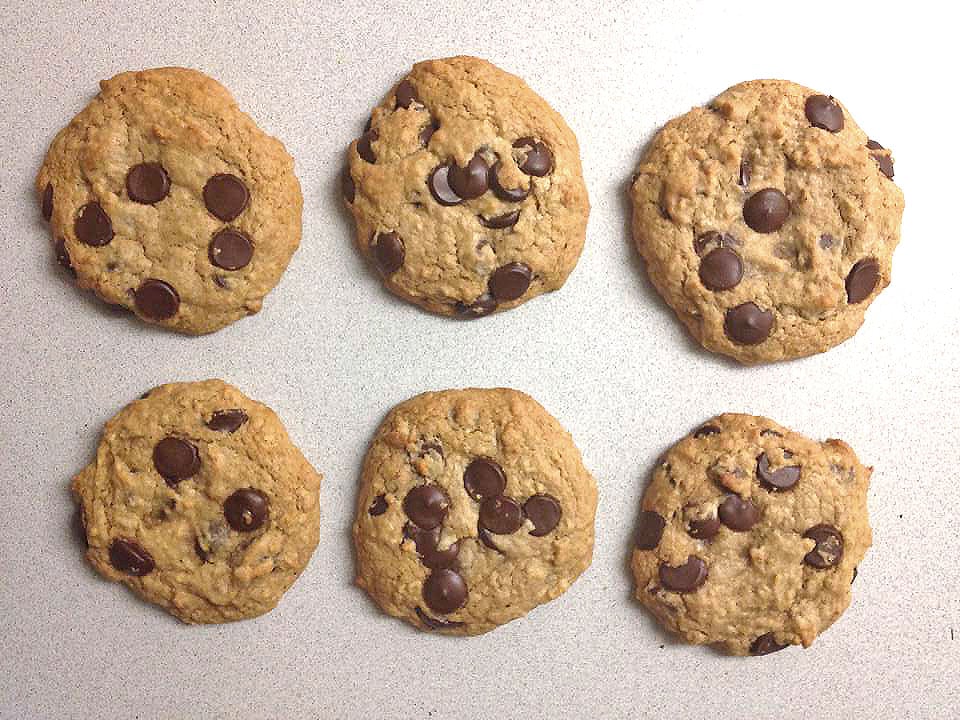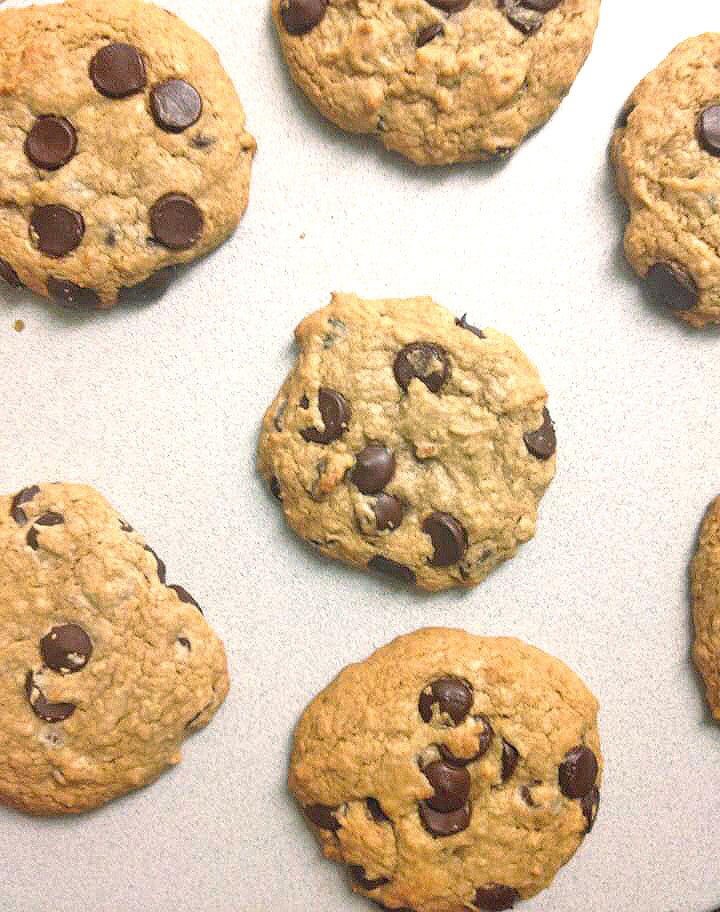 One thing worth noting (and the office poll were wide eyed about this) is the cookies come out kind of big. I personally always thought naturally big cookies were something to strive for and I've tried understanding why they come out so big but I haven't been able to figure that out. Perhaps it's the flour combinations or even the oil helping it along. Maybe a smaller spoon might help?