I made a deal with the weather here in DC, ok maybe it was
more like a threat, that I am expecting full on spring when I get back. I want
asparagus, peas, cherry blossoms, strawberries, sunshine, short sleeves, picnics and
apricots… all that. Give it to me I am ready. A completely suitable warm
weather bursting at the seams dinner should include:
½ Cup Quinoa
1 Small Onion, Minced
4 Cloves Garlic, Minced
1 Cup Shredded Zucchini
1/3 Cup Breadcrumbs
1/3 Cup Feta
2 TB Lemon Zest
1 TB Fresh Oregano, Chopped
1 TS Cumin
Olive Oil
Salt & Pepper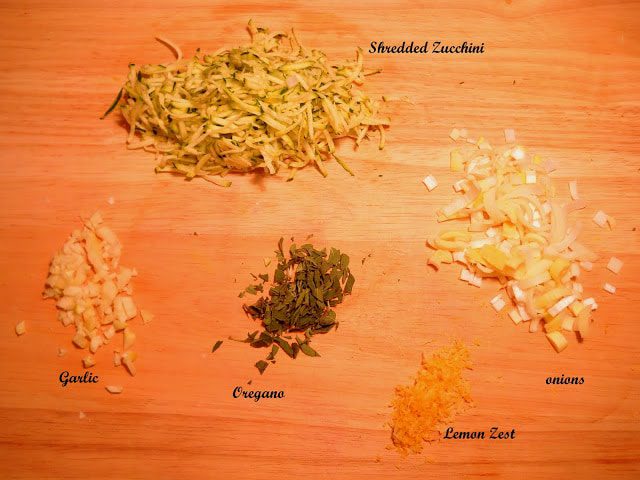 Quinoa is
another whole grain you should always have stocked in your kitchen, well
actually it is a seed, but we won't discriminate here. This humble little grain was
considered sacred in its native South American land, and used in religious
ceremonies. Maybe because it is a complete source of protein, maybe because of
its mild slightly nutty flavor, maybe because amazingly fluffy. What a fancy
place Peru is… I don't know, but I felt it necessary to use it in my almost
spring celebration.
You can cook quinoa just like rice, for example, for this
recipe you would bring about one cup of water to a boil and then add ½ cup of
quinoa and a pinch of salt and cook the grains until all the water is absorbed,
about 15 minutes. You can tell it is done when the germ separates from the seed
and each one looks like it has a teeny curl, like it got all done up and it
ready to go out. Strain it then fluff it and let cool, and then probably fluff
again. Saute the onions, garlic and zucchini in a little olive oil, let cool.
Beat two eggs and mix in quinoa,
vegetables, breadcrumbs, feta, spices and lemon zest. Form into little round
cakes (about ¼ of a cup) and fry in olive oil, about three minutes on each side, or
until golden. Then place them on a paper towel to cool and crisp.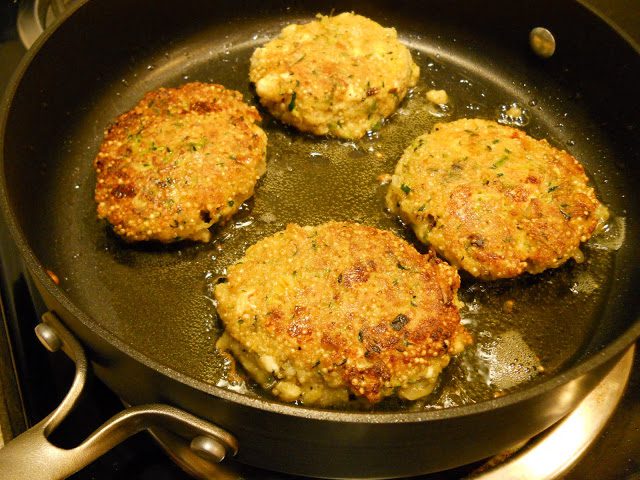 I think these little cakes would go well with a dollop of
Greek yogurt and acrunchy cabbage salad or mixed greens with toasted almonds
and grapefruit. They would also serve as a good side to something equally
delicious like some lamb or fried whole snapper. You should also pack them up
and take them on a picnic, get a little sun and share them with someone you
love.