I have been trying to come up with the way to tell you about one of our favorite food, Kerala Paratha. It is flaky doughy flat bread that is tender, soft and chewy at the same time. The outside skin of paratha is crispy brown and crunchy while the inside is so oozy moisten and warm. It soaks up your rich curry so delicately and perfectly making every bite seems like heaven.
Paratha or Porotta may not be the healthiest food in the world because it made with plain flour and a lot of oil and you surely don't want to eat it everyday. But every now and then indulging in some paratha with spicy curry can make you feel so good, alive and satisfy. So you might want to make a deal with yourself to exercise more or eat a little bit healthier with the next meals.
I know if I show you how to do it myself, it will be merely imperfection and you wouldn't be able to imagine how wonderful it really is.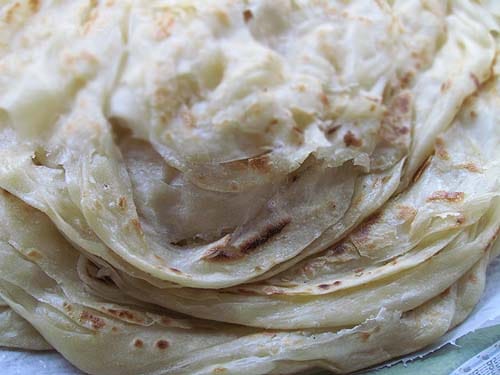 So we visit a Paratha Guru, the master of paratha maker in a small restaurant a busy street in the city. He agreed to show us how it's done. Watching he worked on the dough and turned it into crispy brown flatbreads was another experience a food lover like me couldn't resist feeling super overwhelmed.
Kerala Paratha
Ingredients: (Make about 8 parathas)
2 cups all purpose flour
1/2 tsp baking powder
2 eggs- beaten
1/2 tsp salt
1 tbsp oil
2 tbsp milk
3/4 cup lukewarm water (adjust accordingly)
More oil for kneading
Method:
Combine flour, baking powder, beaten eggs, salt, milk, water, and oil in a large mixing bowl. Mix well with your hands until formed sticky mass.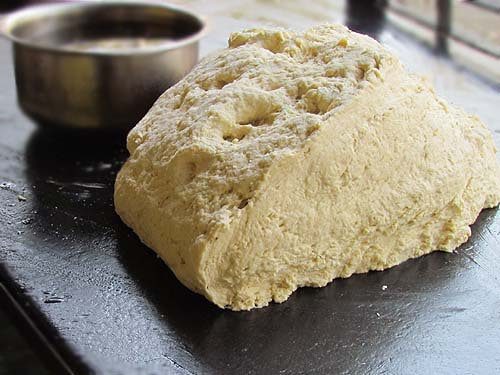 Transfer the dough to the cleaned and oiled working surface.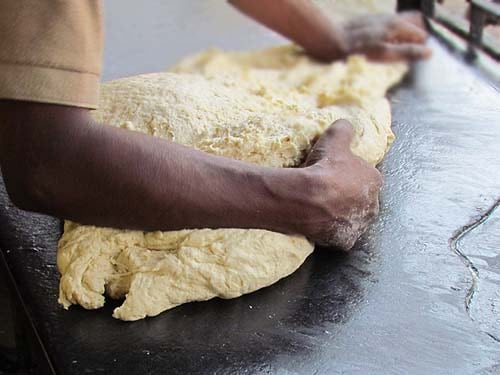 Knead the dough for 5 minutes, and add a little oil whenever feel stickiness, until the dough is smooth and pliable.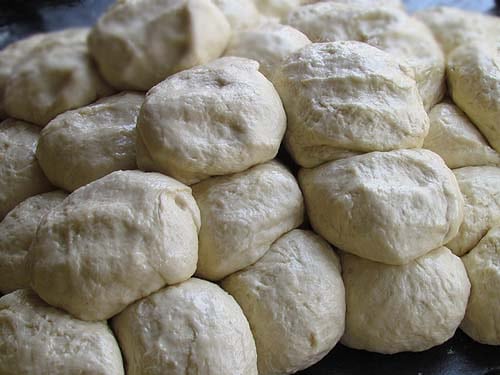 Cover the dough with the oiled cloth and rest it for 30 minutes.
Knead the dough again for few minutes and divide it into 8 equal parts. Rest the dough for another 5 minutes.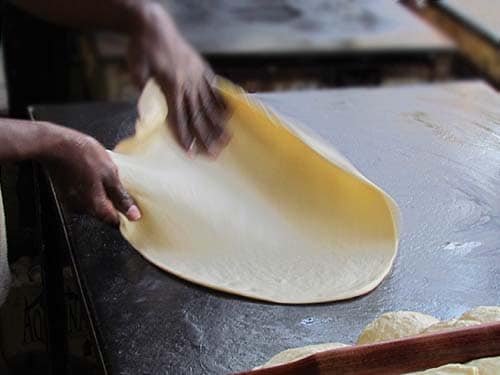 Roll each dough ball out as thin as you can. If you can, flip and flap it gently to a thin sheet.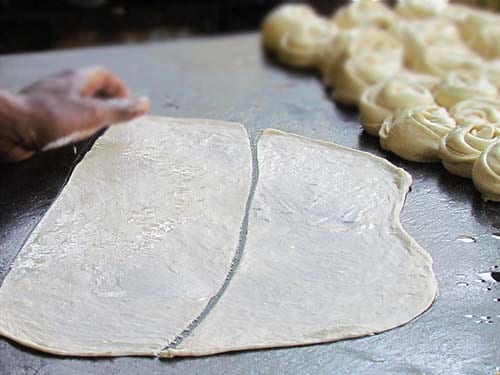 Now cut the dough into 2-3 stripes, and twist and coin them into one ball.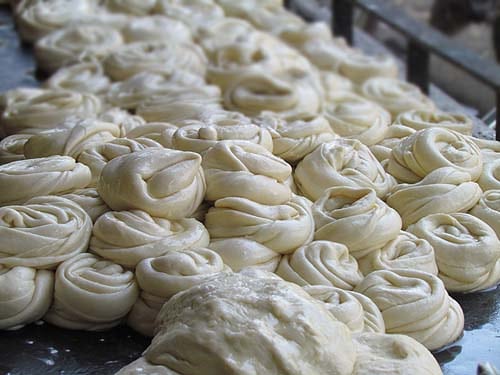 Repeat other dough ball to finally have flower like coined balls.
Press the coined balls into a flat circle sheet with the rolling pin.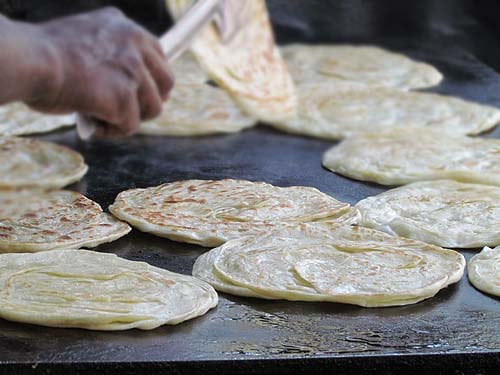 Heat the skillet over the medium heat.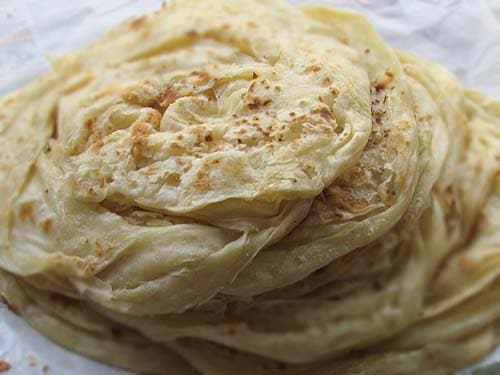 Toast paratha in the skillet until golden brown both sides.
Serve hot with some curry or stew.
We bought some of these parathas home that afternoon and enjoyed it with fish curry and fried spiced meat. It was so delicious and perfect. Yaseen loves dipping them in some condensed milk…. do whatever you want, it always delicious!
Take care