We love cooking noodles and we might have hundreds ways to cook them. This is one of our favorite that I adapted from Thai noodle in sticky gravy called "Lad Na". It is so simple and yet tastes so fantastic.
Gooey noodle
Ingredients: (serving 2)
For noodle:
150 gm rice noodles – soaked in hot water for 2-3 minutes until soften
2 tbsp Dark sweet soy sauce
1/2 tsp sugar
1 tbsp Oil
For Gooey Gravy: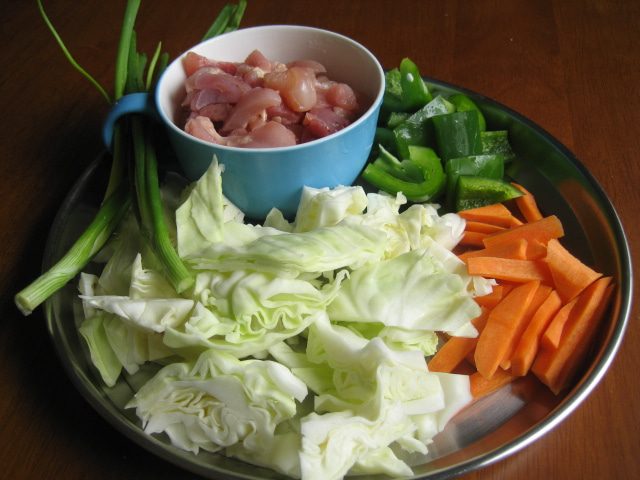 300 gm chicken- sliced
4 garlic-finely minced
1 cup sliced cabbage
1/2 carrot- sliced
1/2 capsicum
2 tsp oyster sauce
3 tsp light soy sauce
1 tsp sugar
1/2 tsp white pepper- freshly ground
2 tbsp corn starch dissolved in 3-4 tbsp water
2 tsp Oil
2 cup Water or chicken stock
Grasp a wok!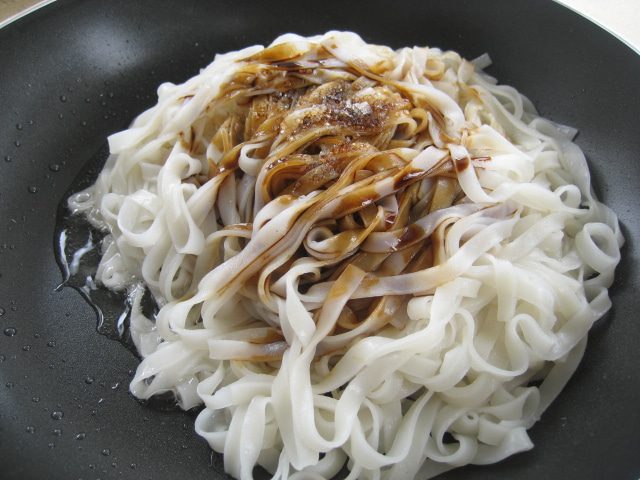 Place a wok over the medium- high heat and add oil. When the oil is hot, add rice noodle, dark sweet soy sauce and sugar.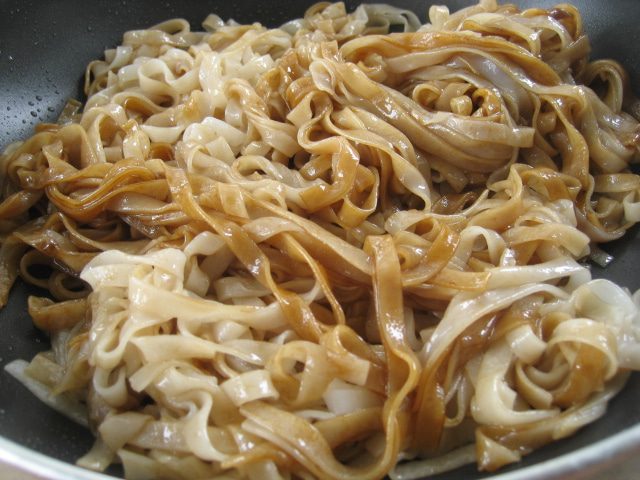 Stir fry for a few minutes or until the ingredients mix well and the noodle is slightly burned.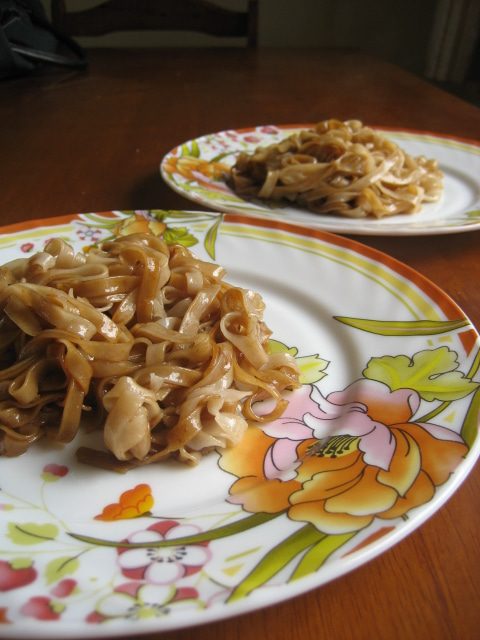 Transfer equally to 2 serving plate and keep aside.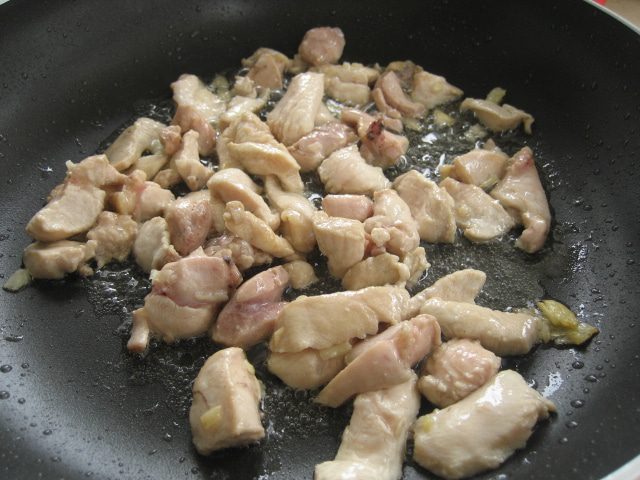 To make the gooey gravy, heat a wok in the medium-high flame and add oil.
Add garlic and sauté until lightly brown, then add chicken and stir fry for a few second.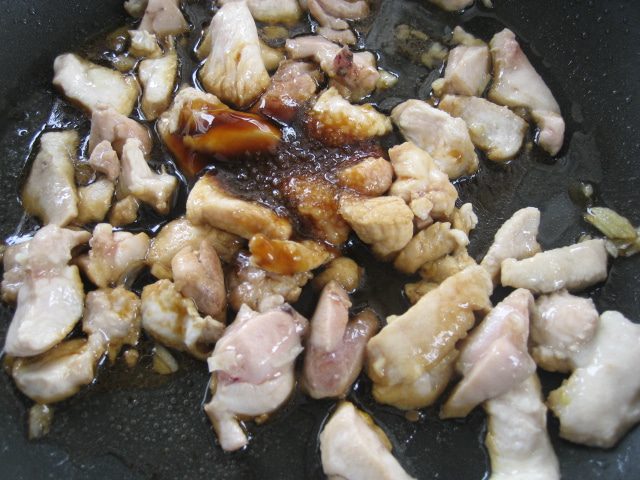 And add oyster sauce, soy sauce, and sugar. Give a quick stir.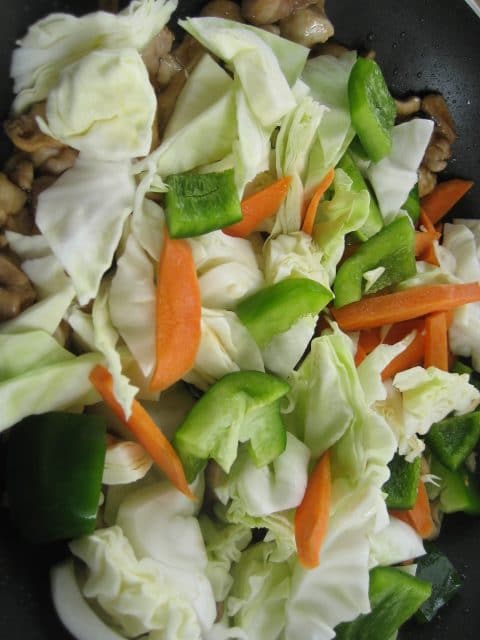 And then add cabbage, capsicum and carrot.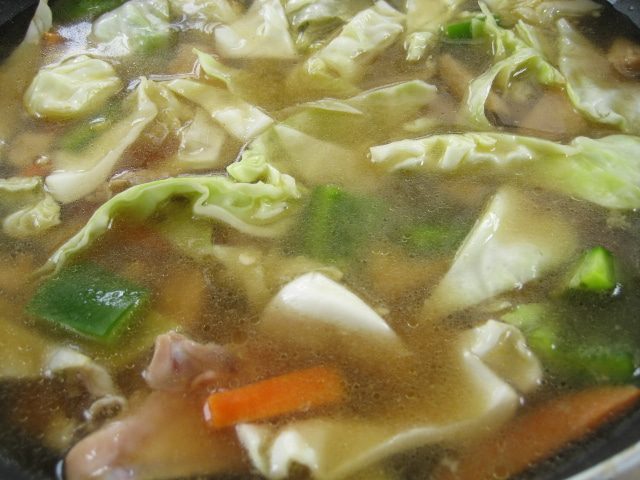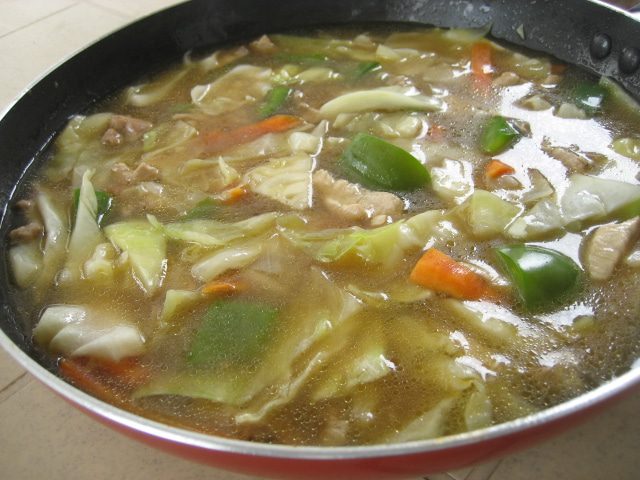 Add corn starch liquid and cook until the sauce is thicken. Turn the heat off.
Add white pepper and mix well.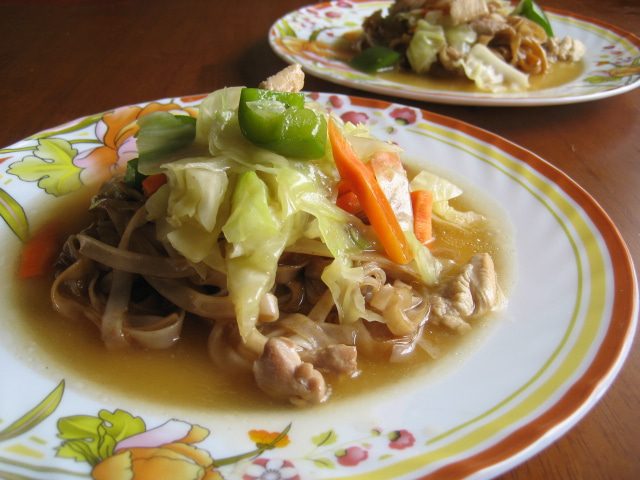 Pour the delicious gooey chicken and veggies sauce over stir fried noodle and enjoy.
Love,