Last week when I was meal planning, I was toying with the idea of making black bean burgers for me and my Fireman at some point this week.  I have several different versions of this burger of the bean kind.. and finally came up with something worth working into our weekly rotation.

Once a week after grocery shopping I pretty must rearrange my kitchen- the pantry and fridge get a mini-makeover/clean-out.  Totally prevents the'what-is-this-moldy-once-green-now-purple-food-stuff?' question.  Upon doing that this weekend, I came across a package of lean ground turkey Firemom gave me a couple weeks back.  I came home that night and threw it in the freezer and totally forgot about it. So, last minute scratch of the bean burgers- I thought turkey burgers would do just fine to please my belly.

Choose the lean ground turkey (at least 93% lean..reads 93/7 on the package) or ground turkeybreast over the regular ground turkey meat.

Dark meat and skin in the regular version makes for a ground meat equivalent to that of 80/20 ground chuck.

I seasoned my meat well, and rather than adding in an egg and breat crumbs to hold my patties together, I amped the nutritional value a bit with wheat germ.. adding in some fiber, whole grains, and heart healthy fat.
A little olive oil and cooking spray to carmelize my sweet onions.  I made them more crispy than carmelized.. but thats how I like them.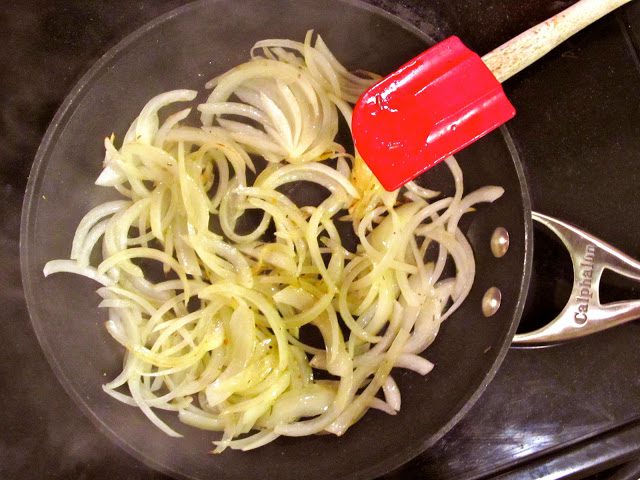 While my burgers were grilling up, I mixed together a spicy ketchup with my other poblano pepper and some canned chipotle chiles.  You could replace the actually chiles in adobo with the powder- depends on your desire for heat.
A slice of Gouda cheese made this smokey burger even better, I actually found some Chipotle-Gouda Cheese at my market.. So, again.. totally up to you and what you desire.  Regular cheddar would be perfect here, too!
Dude.  Time to grub.  I'm hungry for this. Now.  Why does this meal have to be over already… I brought leftover burgers for lunch- maybe lunch can be a little early (this morning).
Southwest Poblano Turkey Burgers
Adapted from Cooking Light
INGREDIENTS
2 poblano chiles (about 1/2 pound)
Burgers
3/4 cup finely chopped sweet onion
1/3 cup wheat germ
1 1/2 teaspoons chipotle chile powder
3/4 teaspoon ground cumin
3/4 teaspoon smoked paprika
1/2 teaspoon salt
1/4 teaspoon ground red pepper
1 1/2 pounds ground turkey breast
Cooking spray
4 ounces Gouda cheese, thinly sliced
6 (1/2-inch-thick) slices sweet onion
6 (2-ounce) Kaiser rolls, split
Chipotle-Poblano Ketchup
1 cup ketchup
1 roasted poblano pepper, diced
2 tablespoons minced seeded chipotle chiles, canned in adobo sauce (about 2 chiles)
1/2 teaspoon ground cumin
DIRECTIONS
Preheat broiler.  Pierce poblanos 2 times with the tip of a knife. Place poblanos on a foil-lined baking sheet; broil 10 minutes or until blackened, turning occasionally. Place in a zip-top plastic bag; seal. Let stand 15 minutes. Peel and discard skins. Cut a lengthwise slit in poblano; discard seeds and stem. Finely chop poblanos.
Combine one roasted poblano and next 7 ingredients in a large bowl. Divide mixture into 6 equal portions, shaping each into a 1/2-inch-thick patty.
Place patties on a grill rack coated with cooking spray; grill 5 minutes. Turn patties over; grill 2 minutes. Divide cheese evenly over patties; grill an additional 5 minutes or until a thermometer registers 165°. Remove from grill; let stand 5 minutes.
Sauté onion slices in a medium pan coated with cooking spray; about 8 minutes until browned and tender.
For the ketchup, combine remaining poblano, ketchup, chipotle chilies, and cumin.
Place 1 patty on bottom half of each roll; top each serving with 1 onion slice, 1 tablespoon Chipotle-Poblano Ketchup, and top half of roll.
Serves: (1 burger, each)
Calories: 395
Fat: 11 g
Carbohydrate: 42.6 g
Fiber: 4 g