Want to know the best part about summertime?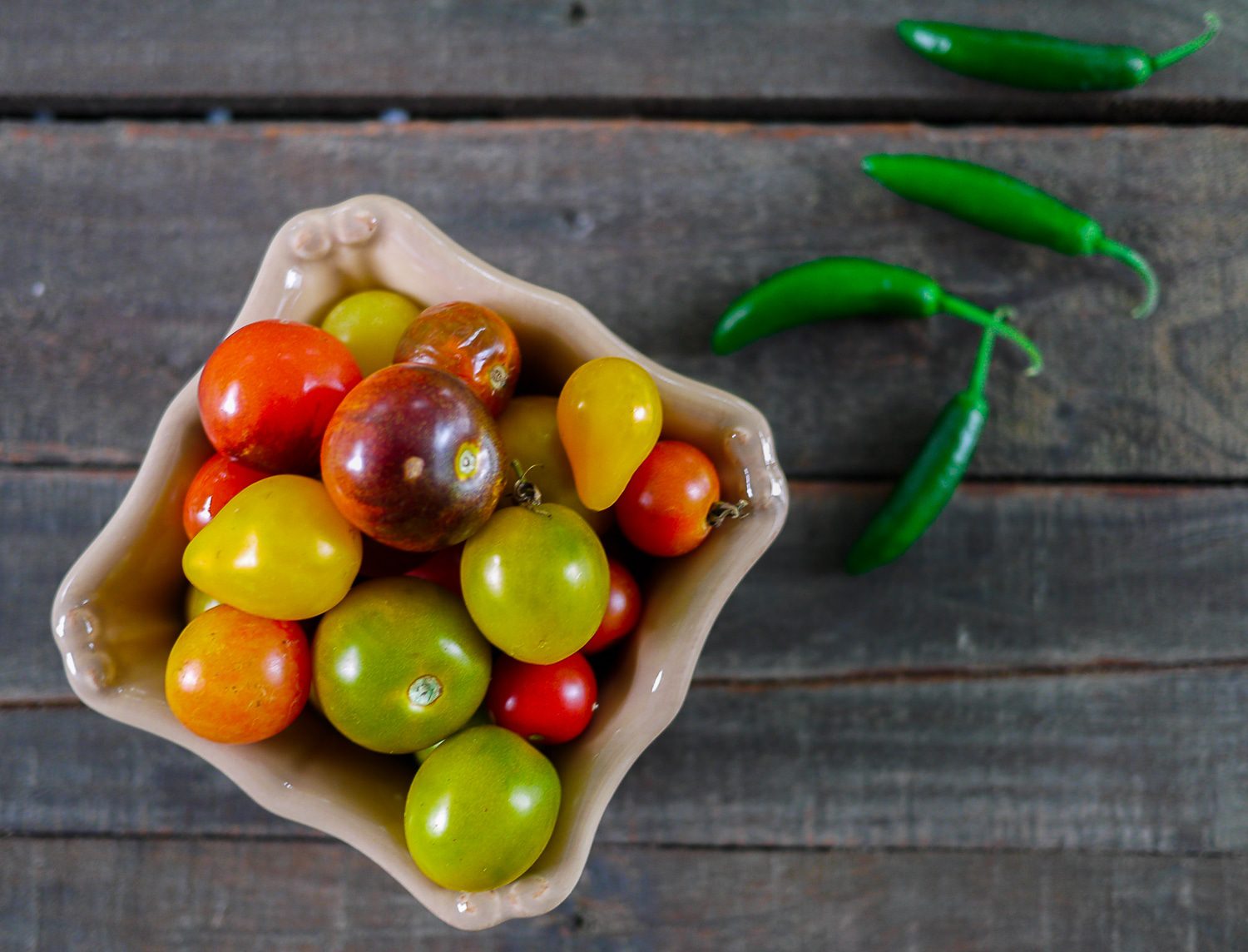 Tomatoes!  Fresh from the garden, vine ripened, juicy, sweet and tangy tomatoes.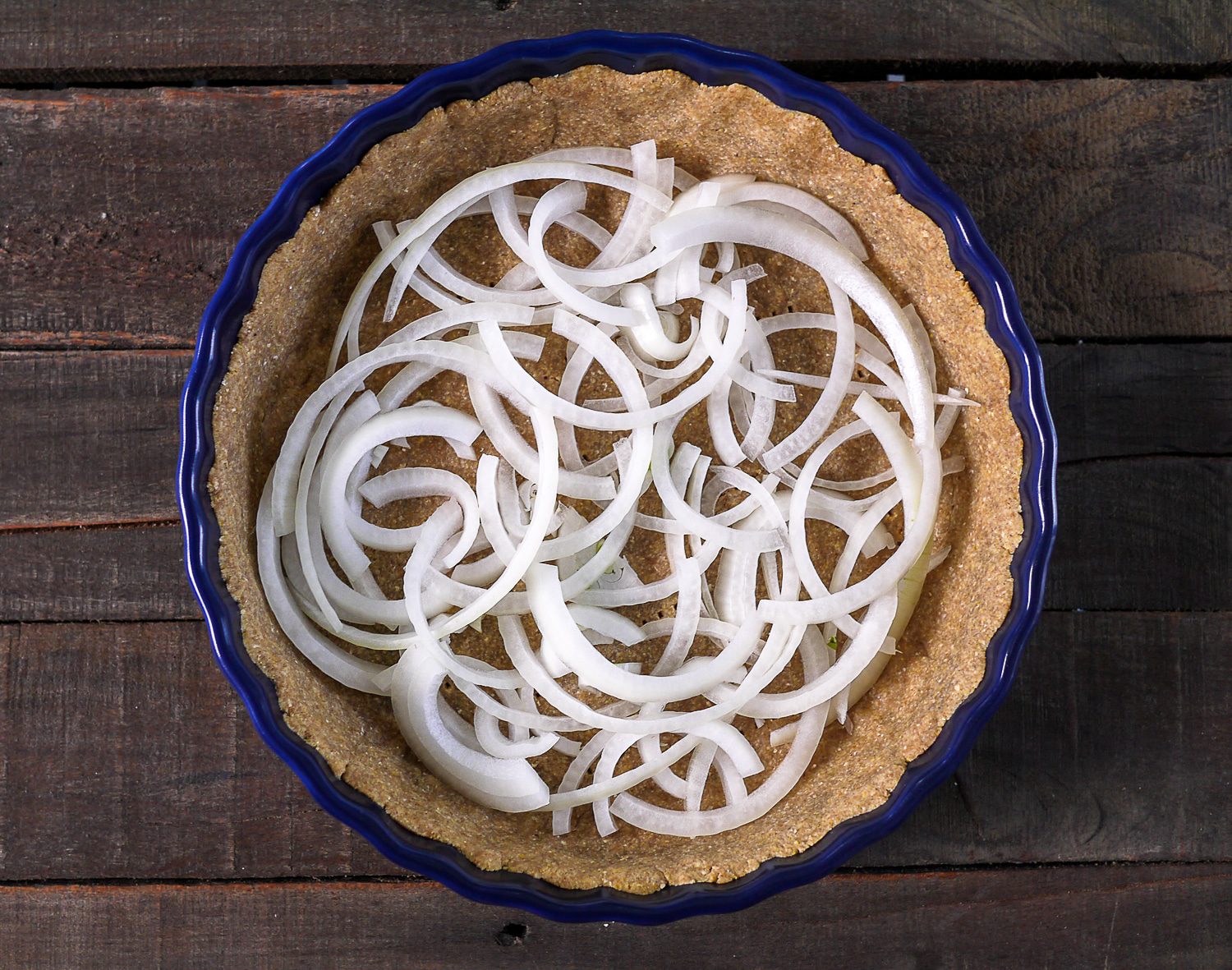 If you have never tried a tomato plucked straight from the vine, you may be scratching your head as to why my favorite part of summer is tomatoes when the grocery store stocks those suckers year 'round.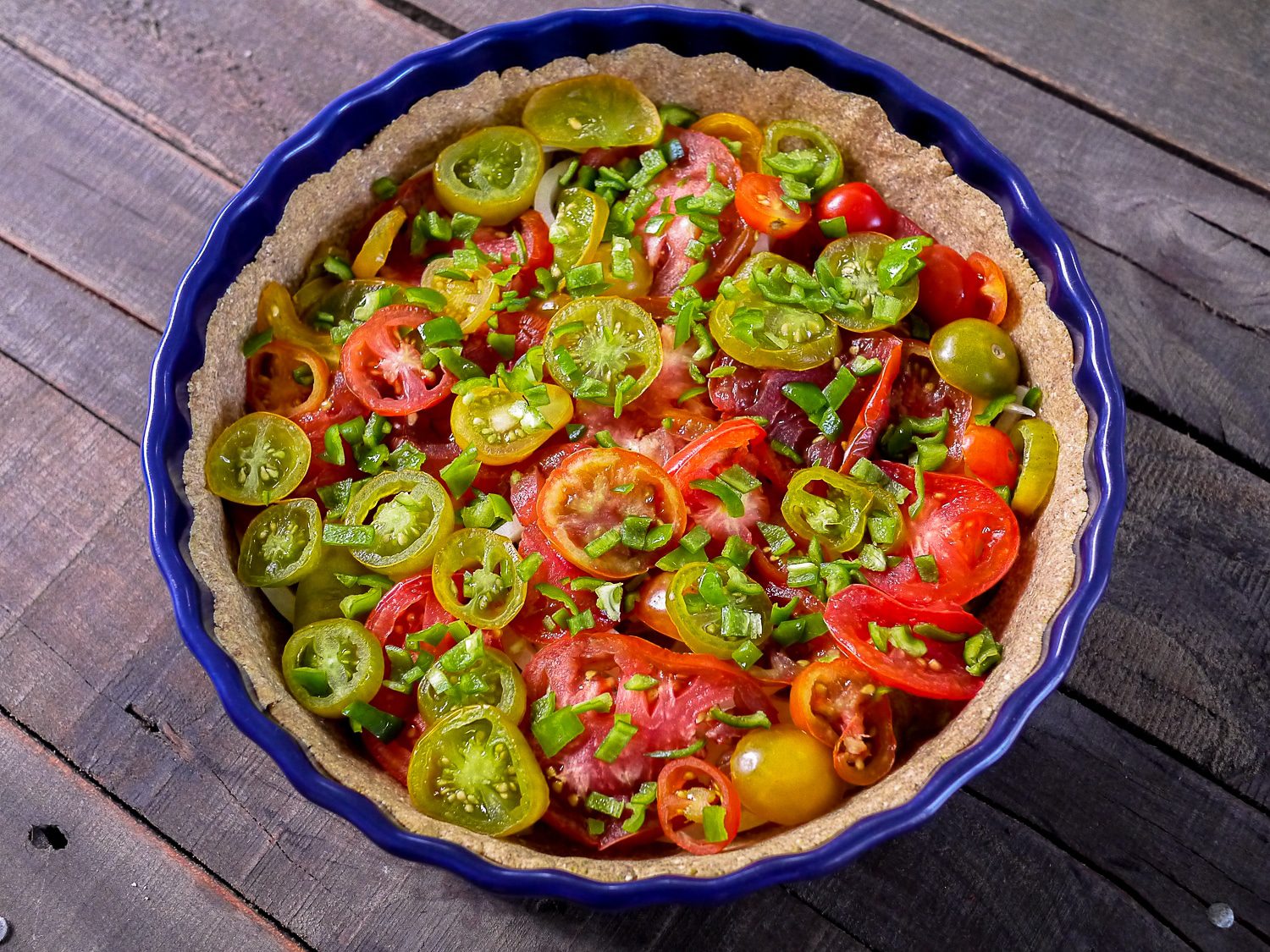 You see, I'm kind of a tomato snob.  I only like to eat tomatoes when they are in season and when I can buy the locally grown tomatoes picked yesterday from the stand or the farmer's market, or, if I'mreally lucky, can poach a few heirlooms from my sister Amber's tomato garden at Nitty Gritty Nursery.
Grocery store tomatoes just don't do it for me.  They are bland, tasteless, and often mealy.  No thanks.  I'll pass.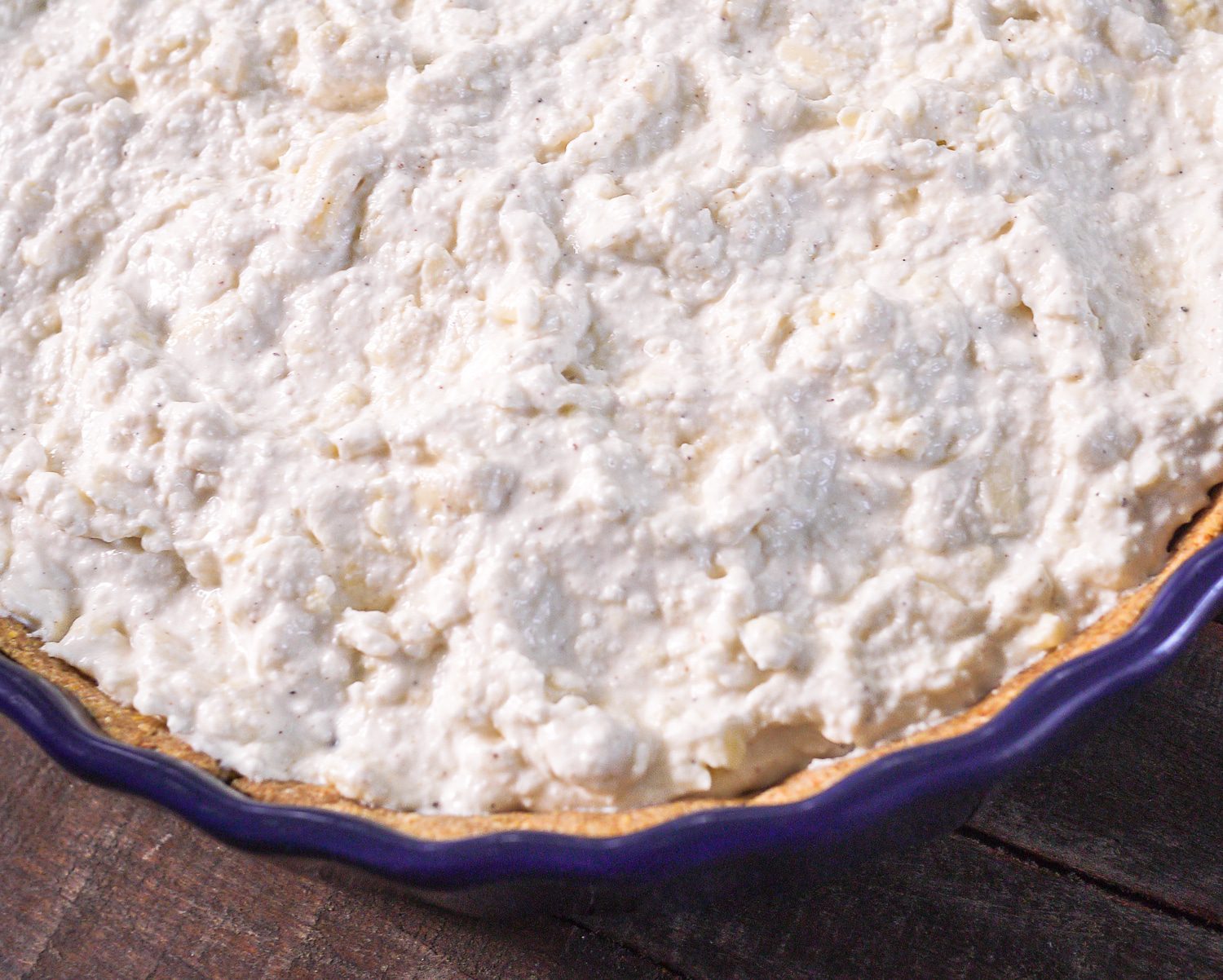 So, tomatoes are a June through September delicacy for me.  And you better believe I make the most of those four short-but-sweet months.  It's all about tomato and mayo sandwiches, BLTs, fresh salsa, bruschetta, and Caprese salads in this house.  And when I say "in this house", I mean me.  Scott doesn't eat tomatoes [insert huge "WTH" bubble quote here].
The hands down rockstar of the tomato dish line up (with the exception of maybe the BLT), is the tomato pie. Or, as I like to call it, the 'Mater Pie.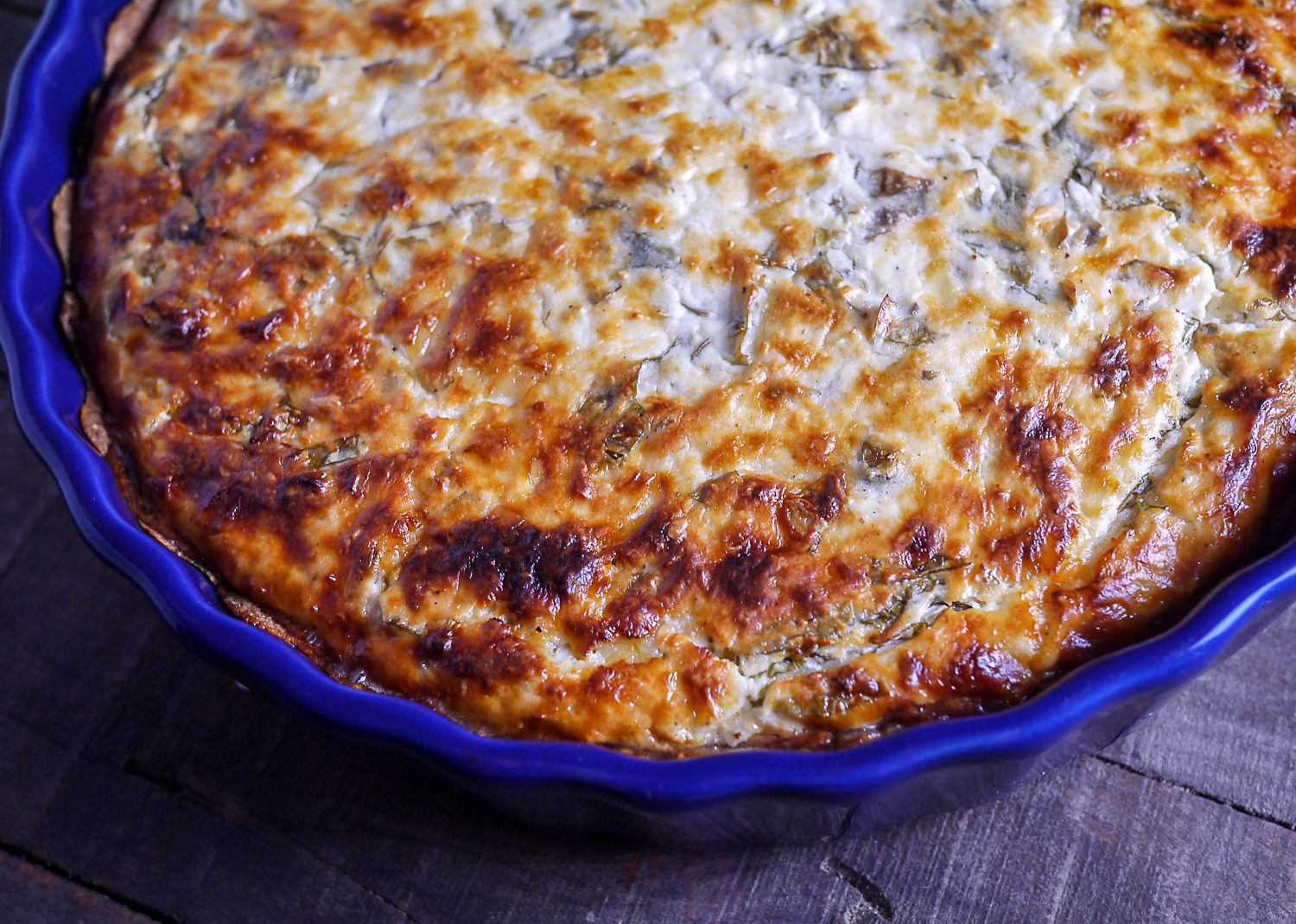 This is probably not the best time to tell you that my sister's tomato pie is the best I have ever tasted in my life, and this is not her recipe.  Her tomato pie is decadent, cheesy, creamy, tangy, not-a-healthy-thing-about-it, everything-a-tomato-pie-is-supposed-to-be-and-more, good.   She sells her pies locally at farmer's markets and by special order, so of course, she's not about to give me her recipe to post on here for the world to see.
No worries, I came up with my own.  And in my usual fashion, I aimed to make it a little healthier.  Now, I wouldn't go so far as to call it "healthy" per se, considering there is a cup and a half of cheese in there, but it is  definitely healthier in that it uses Greek yogurt in place of the usual cup of mayonnaise.
Every little bit helps.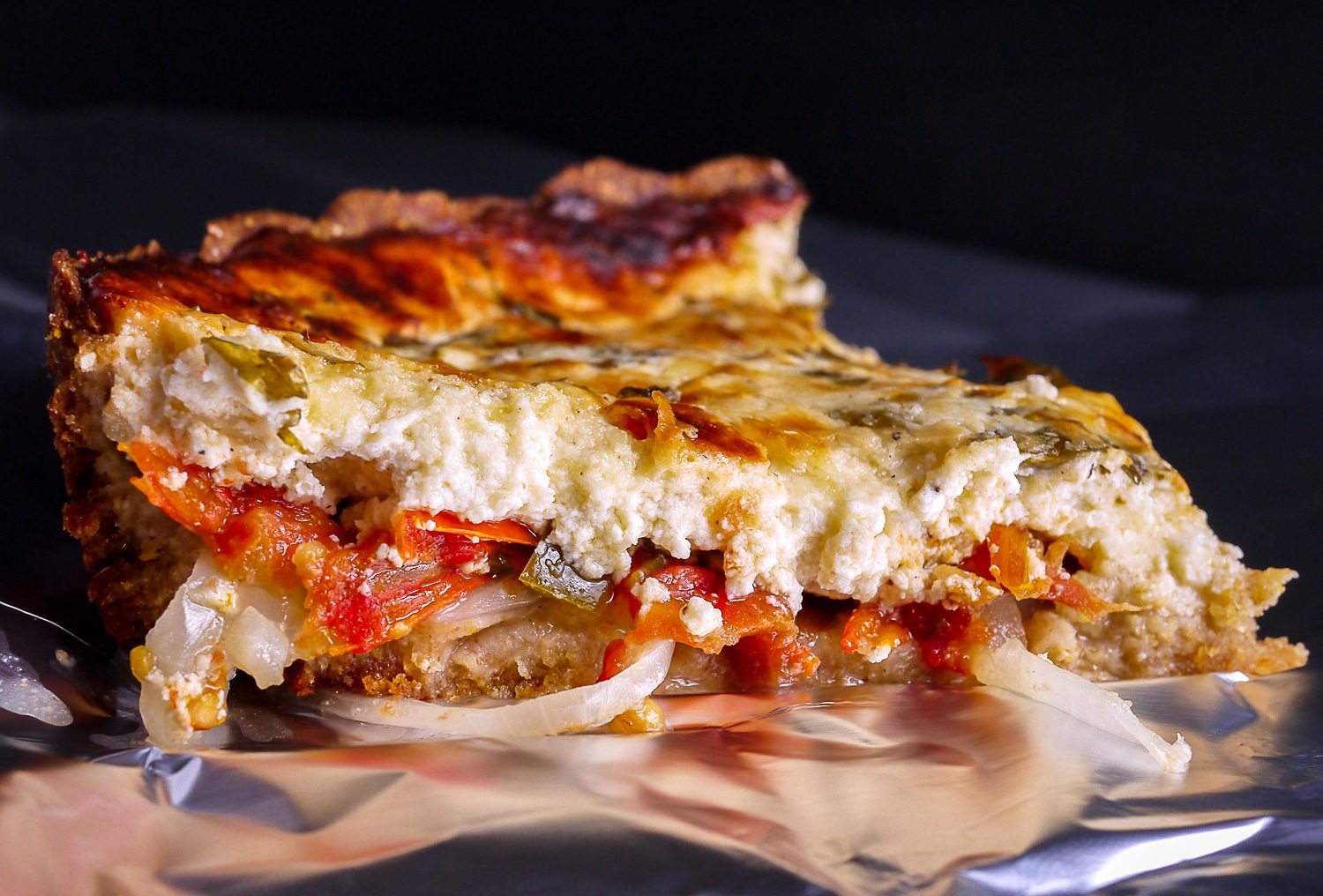 If it gives you any indication to the tastiness of this tomato pie, Scott, the tomato hater, loves it.
Tomato Pie
Serves:  6
Prep Time:  20 minutes
Cook Time:  40-45 minutes 
Total Time:  1 hour
Ingredients:
5-8 tomatoes (I used an assortment of heirlooms and packed as many in as possible), sliced thin, salted and drained on paper towels for 1 hour
1/2 Vidalia onion sliced thin
1 bunch of basil, chopped (about 1/3 a cup)
2 jalapeno peppers, seeds and membrane removed and diced
2/3 cup of Greek yogurt (I used Chobani)
1 egg, beaten
2 cloves of garlic, minced
3/4 cup of fresh mozzarella, shredded
3/4 cup of white cheddar, shredded
1/2 teaspoon salt
1/2 teaspoon pepper
1/2 teaspoon nutmeg
A few dashes of hot sauce
Pie crust (you can use store bought or make your own.  I made this  Rosemary Cornmeal Crust from Food 52 but omitted the flour)
Directions:
Prepare pie crust.  Preheat oven to 350 F.  Arrange sliced onion on the bottom of the dish, followed by the tomato slices, the jalapeno.  In a separate bowl, mix together the Greek yogurt, egg, garlic, salt, pepper, nutmeg and hot sauce.  Stir in shredded cheese and basil.  Pour yogurt and cheese mixture and spread evenly.  Bake for 40 to 45 minutes until tomato pie is browned and bubbly.  Allow to cool 5 to 10 minutes before serving.