I'm cah-razy about Mexican food.
Scott… not so much; which is a major rain storm on my fiesta.  This means no delicious yet cheap Mexican take-out on busy week nights, no weekends spent sipping margaritas on the deck at Habeneros, no easy-breezy Taco Tuesday.
You may be wondering how on earth it is possible for a lover of Mexican cuisine agree to spend the rest of her life with someone who is obviously missing a taste bud or two.
Easy, I just bamboozle him from time to time (such a great word).  If I'm craving Mexican, I simply work it into the weekly menu with as little description and discussion as possible.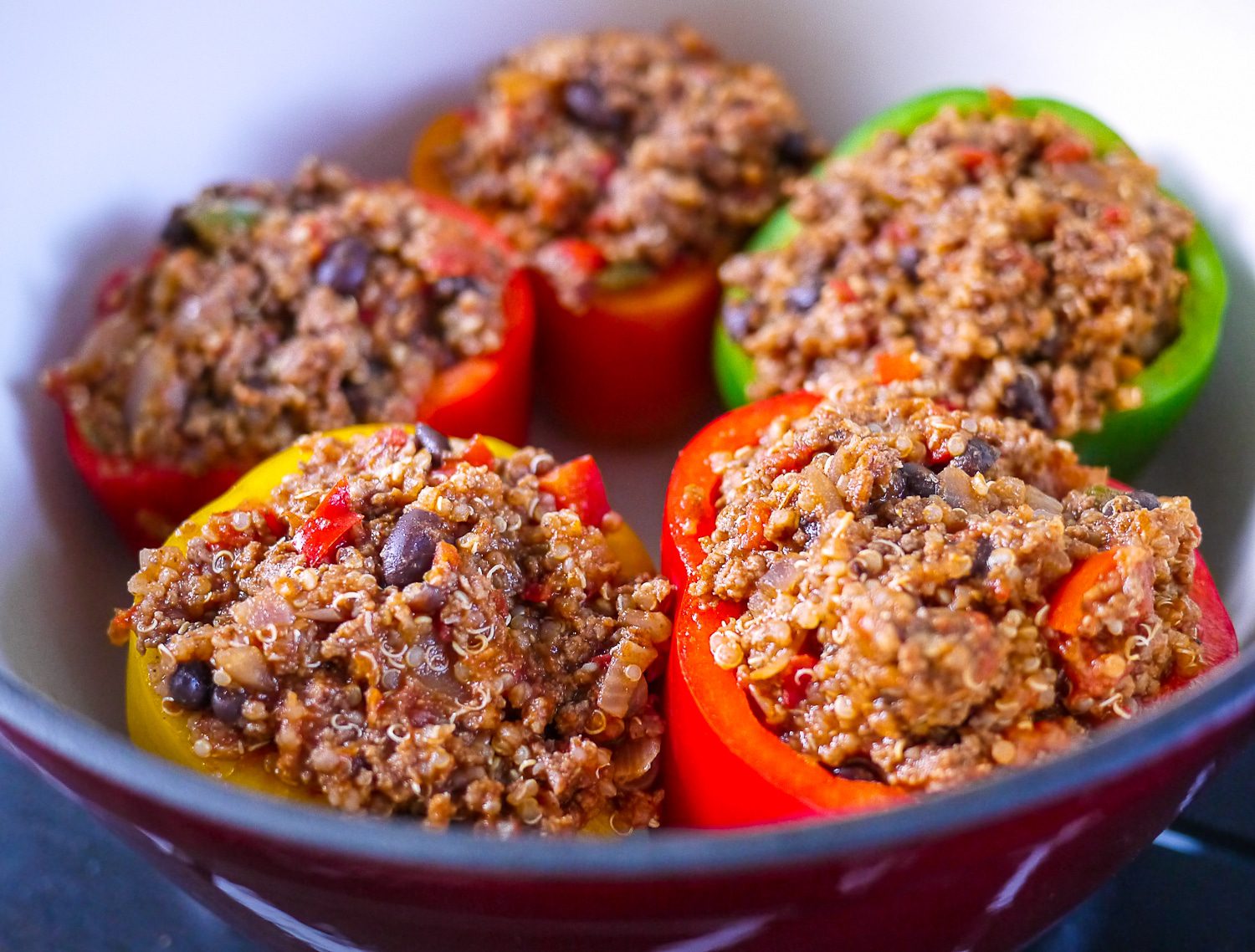 For example, our conversation about dinner on this particular day went something like this:
Scott:  Babe, what are we having for dinner?
Me: Stuffed Peppers. (never divulge more information than is necessary in sticky situations)
Scott:  Oh, you mean like the ones Katherine made for us that time?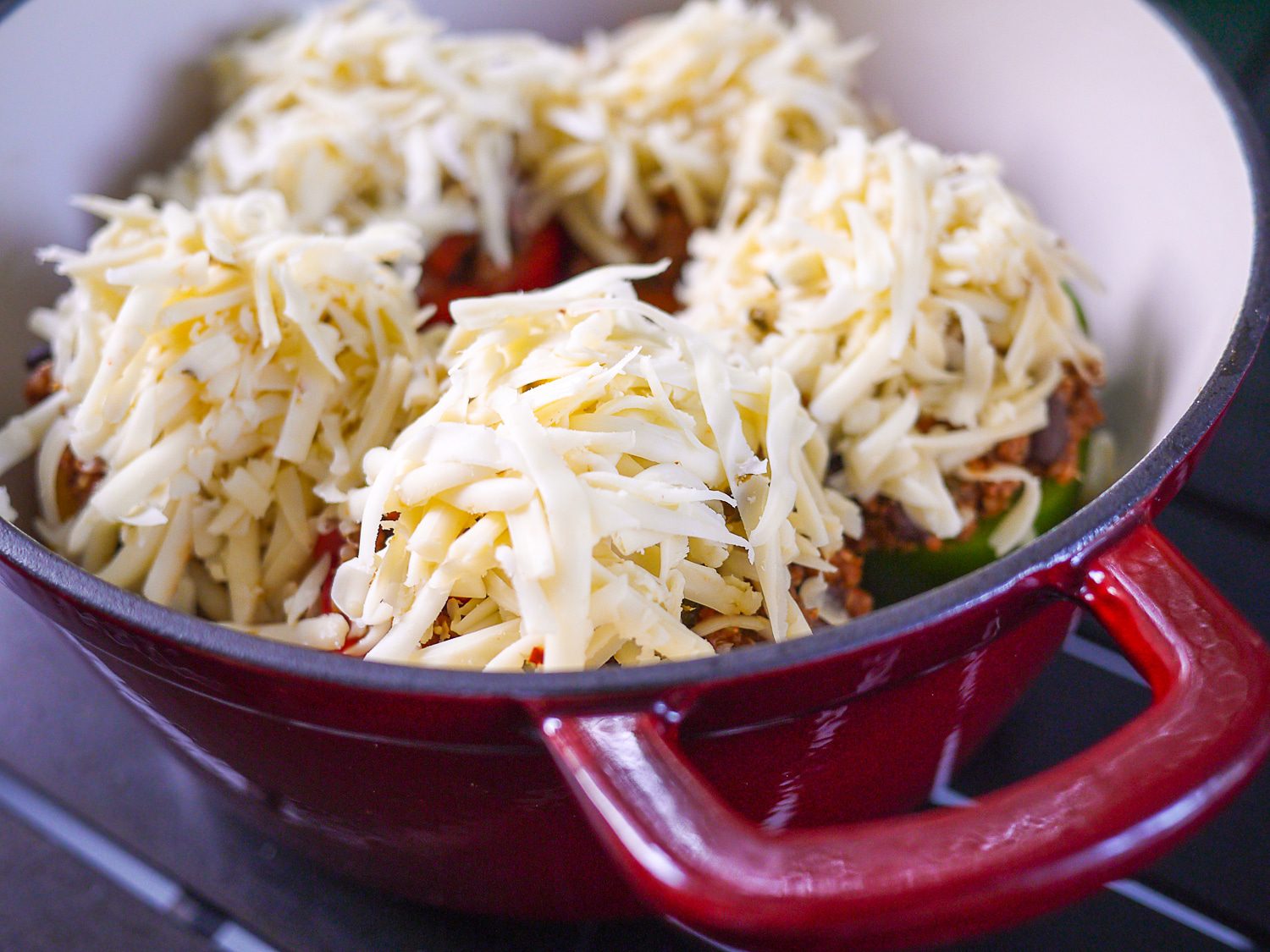 A small break in the story for clarification purposes.  Katherine (the beautiful and talented author of theSouthern Bliss blog) is one of my very best friends, and she and her husband had us over for dinner several months back.  Katherine made the most amazing stuffed peppers, and needless to say Scott loved (and devoured) them.  I am pretty sure he ate like three or four (or all that was left over), leaving Katherine and Forrest, who do not typically witness food consumption on this scale, shocked.
Back to the story.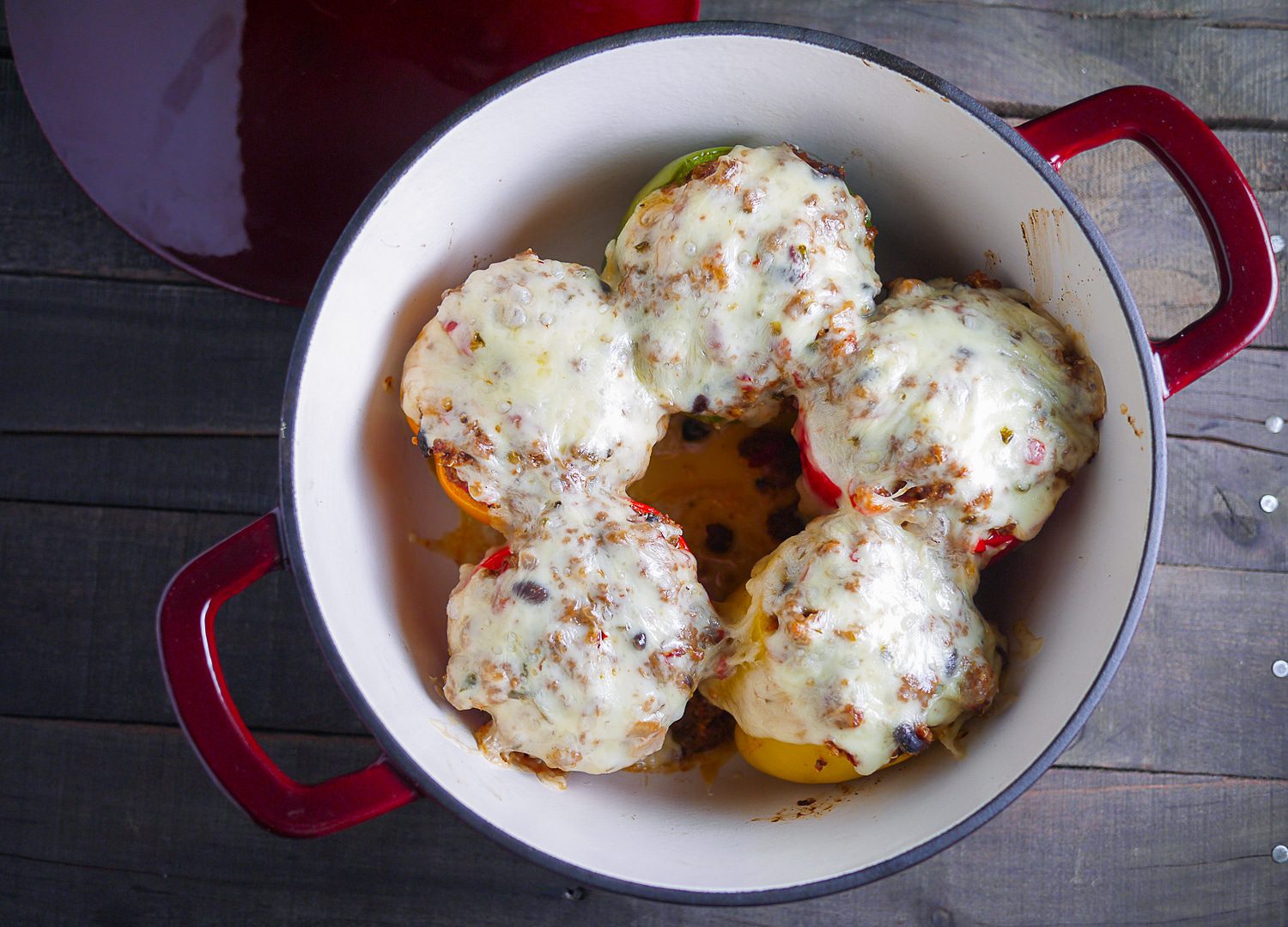 Me:  Well… kind of.   They are peppers with stuffing in them topped with cheese.  (again, no need to over share in these situations)
Scott:  Great, those were awesome.
Me:  [devilish grin]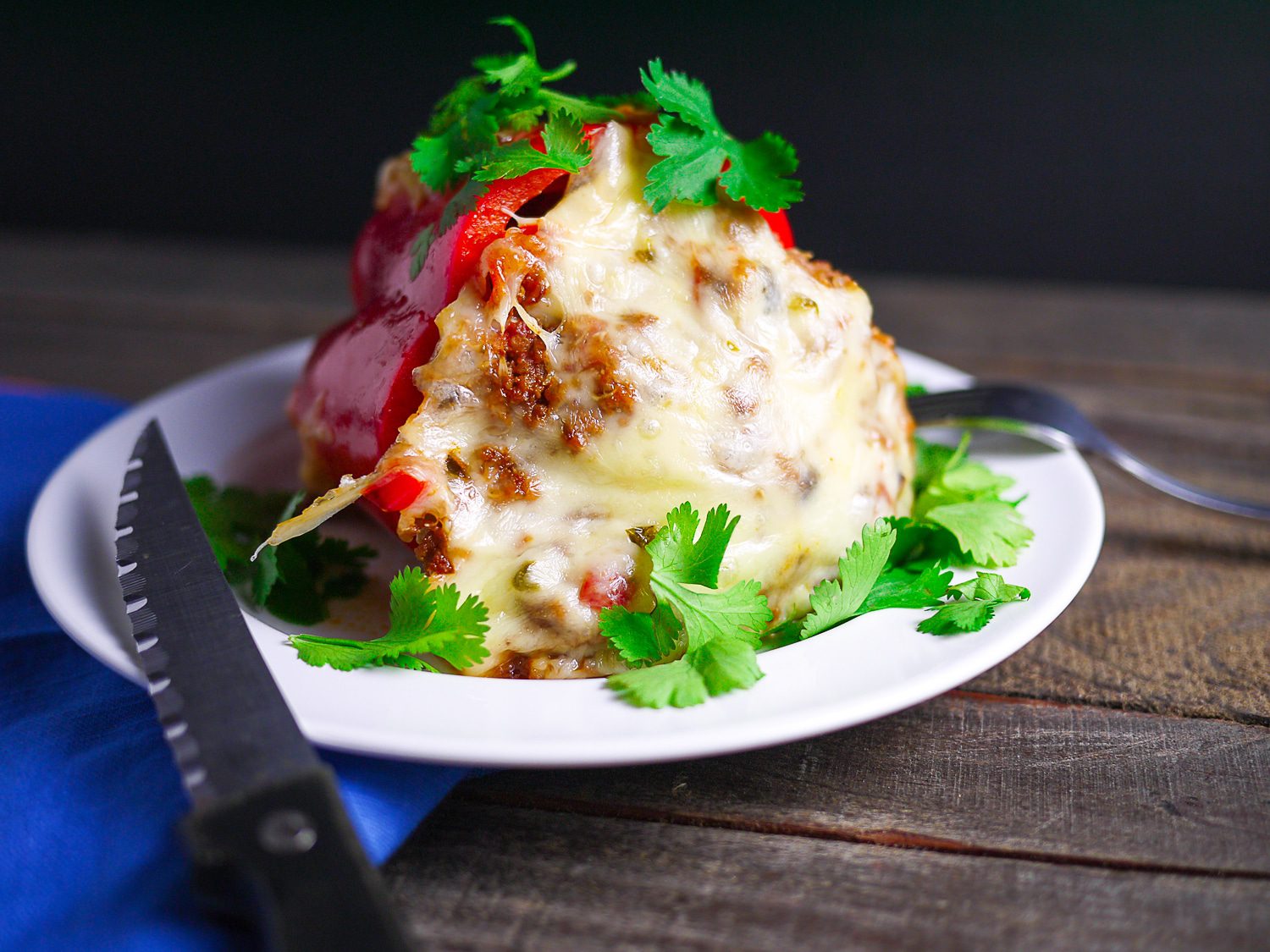 Turns out, he actually really liked these Southwestern style stuffed peppers, despite their Mexican-like flair (or so he said).   This further supports my belief that he actually likes Mexican food, and just doesn't know it yet.  Thus, it's my duty to bring him to the realization that he actually adores Mexican food by continuing to coax him into eating it.
I see Taco Tuesday (con margaritas) in our future.
Southwestern Stuffed Peppers
Serves: 10 (see Tip below)
Prep Time: 30 minutes 
Cook Time:  40 minutes
Total Time:  1 hour 10 minutes
Ingredients:
2 pounds ground beef (or ground chicken or turkey) 
12 bell peppers (I used assorted)
1 28 ounce can diced tomatoes
1 14 ounce can black beans, drained
1 6 ounce can tomato paste
1 cup of quinoa, cooked per directions
1 red onion, diced
4 teaspoons of cumin
3 teaspoons of chili powder
3 garlic cloves, minced (or 3 teaspoons of garlic powder)
3 teaspoons of oregano
2 teaspoons of salt 
1/4 -1/2 teaspoon of red pepper flakes (depending on how spicy you like your food)
1 tablespoon of olive oil
1/2 to 1 pound of pepper jack cheese, shredded
Cilantro for garnish
Directions:
Cut tops off of the bell peppers and remove seeds and membranes.  Finely dice pepper tops.  Heat a large skillet (minimum 3 inch raised sides) or dutch oven over medium heat.  Add olive oil and onions.  After onions cook for about 5 minutes, add diced peppers, and cook for another 10 minutes.  Add ground beef, cumin, chili powder, garlic, oregano, salt and red pepper and cook until beef is browned, about 5 minutes.  Stir in quinoa, diced tomatoes, tomato paste and black beans, cooking for another 3 minutes.   Turn stove off.  Stuff peppers with the meat and quinoa mixture and place in a casserole dish or dutch oven.  Top with cheese.  Cover with foil and bake at 375 F for 40 minutes.  Remove foil in last 10 minutes of cooking.  Top with cilantro prior to serving.
TIP: I intentionally made a very large batch of these stuffed peppers to freeze for a later date.  I individually wrapped the extra peppers in plastic wrap before sticking them in the freezer.  You can easily halve or quarter this recipe to make a smaller batch, and it should shave 10 minutes or so off the time.
TIP 2:  Make vegetarian stuffed peppers by omitting meat adding an extra can of black beans and a ten ounce package of frozen chopped spinach (thawed with excess liquid squeezed out).