I was in the mood to make a couple of wholesome loaves of bread, something I could toast up and slather with butter and jam for breakfast. So after rifling through Sunset's Breads cookbook, I settled on the simple and straightforward pebble-top oatmeal bread.
The recipe:
1 package active dry yeast
1/4 cup warm water (~110 degrees)
1/4 cup molasses
4 tablespoons butter
2 teaspoons salt
1/4 cup firmly packed brown sugar
2 1/2 cups regular or quick-cooking rolling oats
1 cup each boiling water and cold water
4 1/2 to 5 cups all-purpose flour
3 tablespoons milk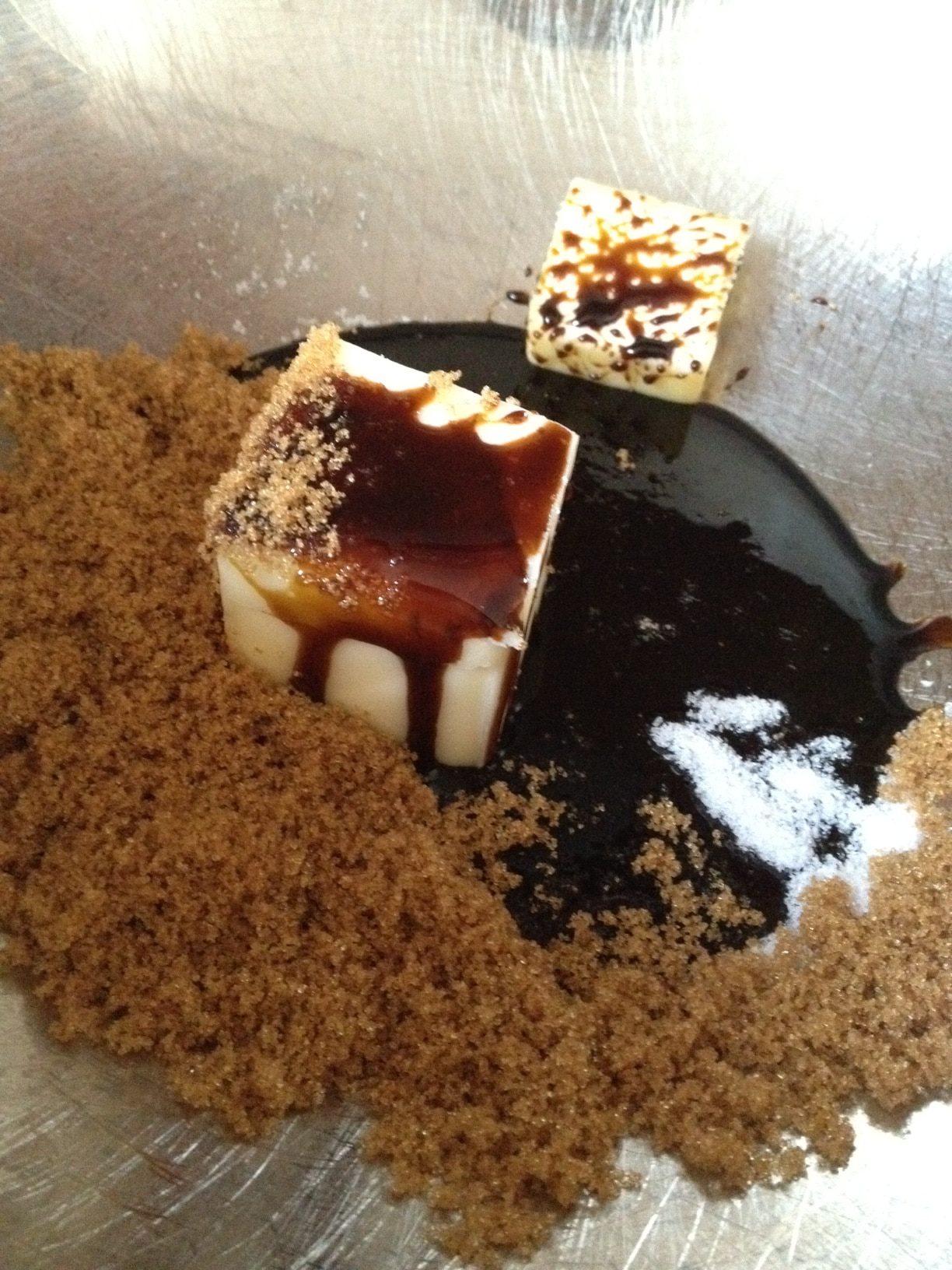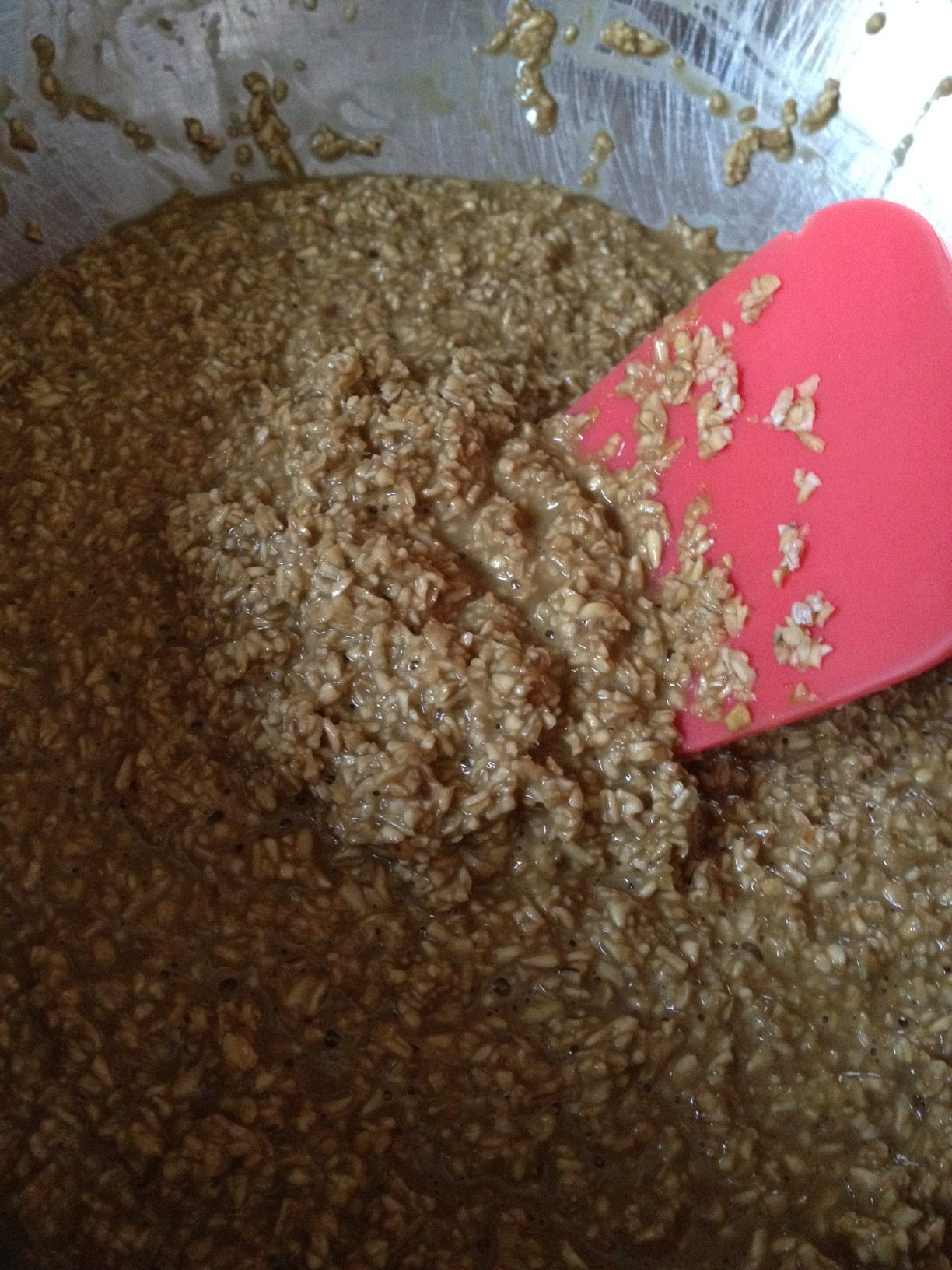 I started by adding the yeast in a bowl with the warm water and a tablespoon of the molasses and let that marinate for about 15 minutes. Then, in a large bowl, I mixed together the rest of the molasses with the butter, salt, sugar, 2 cups of the oats and boiling water until the butter had melted.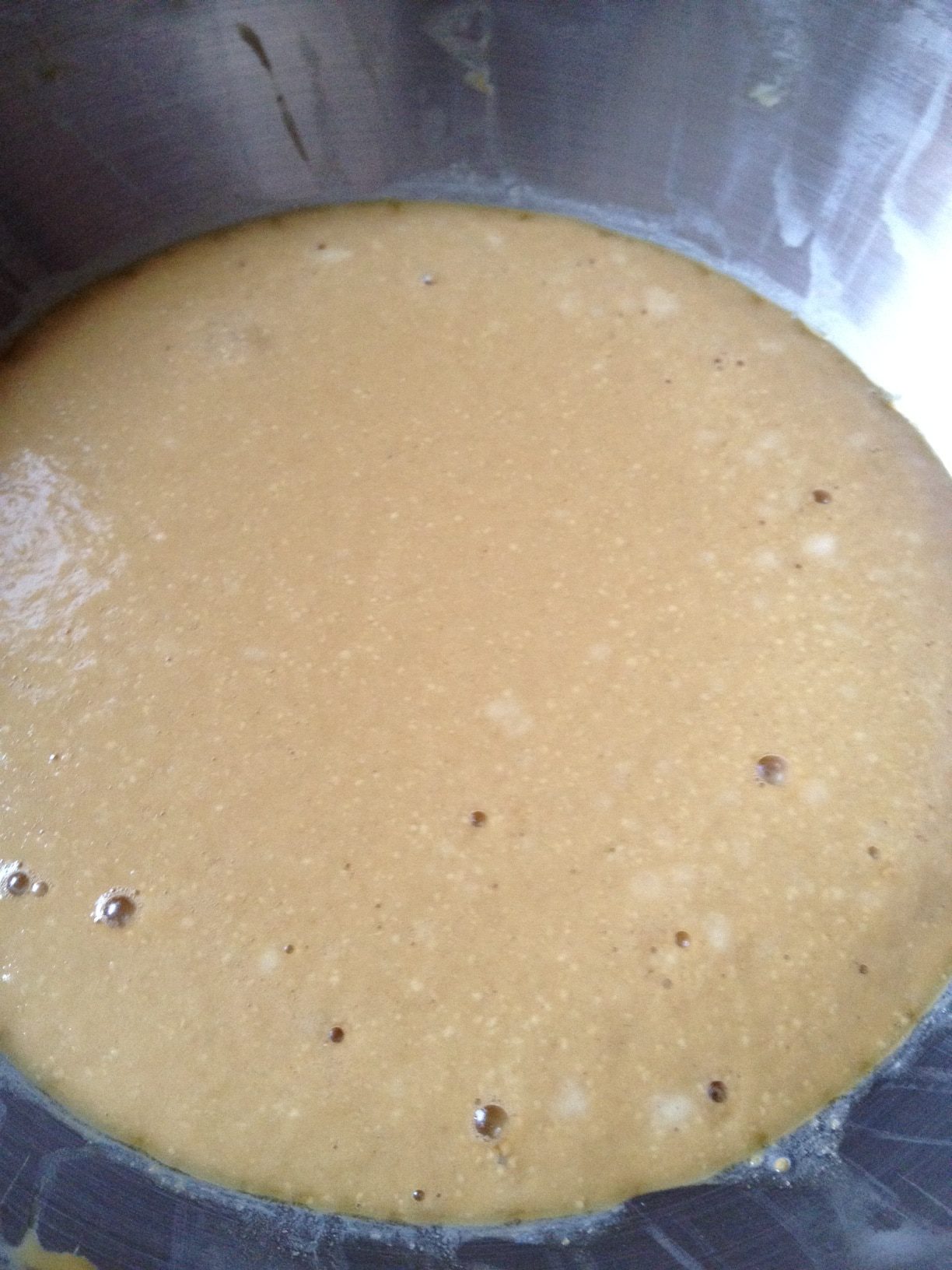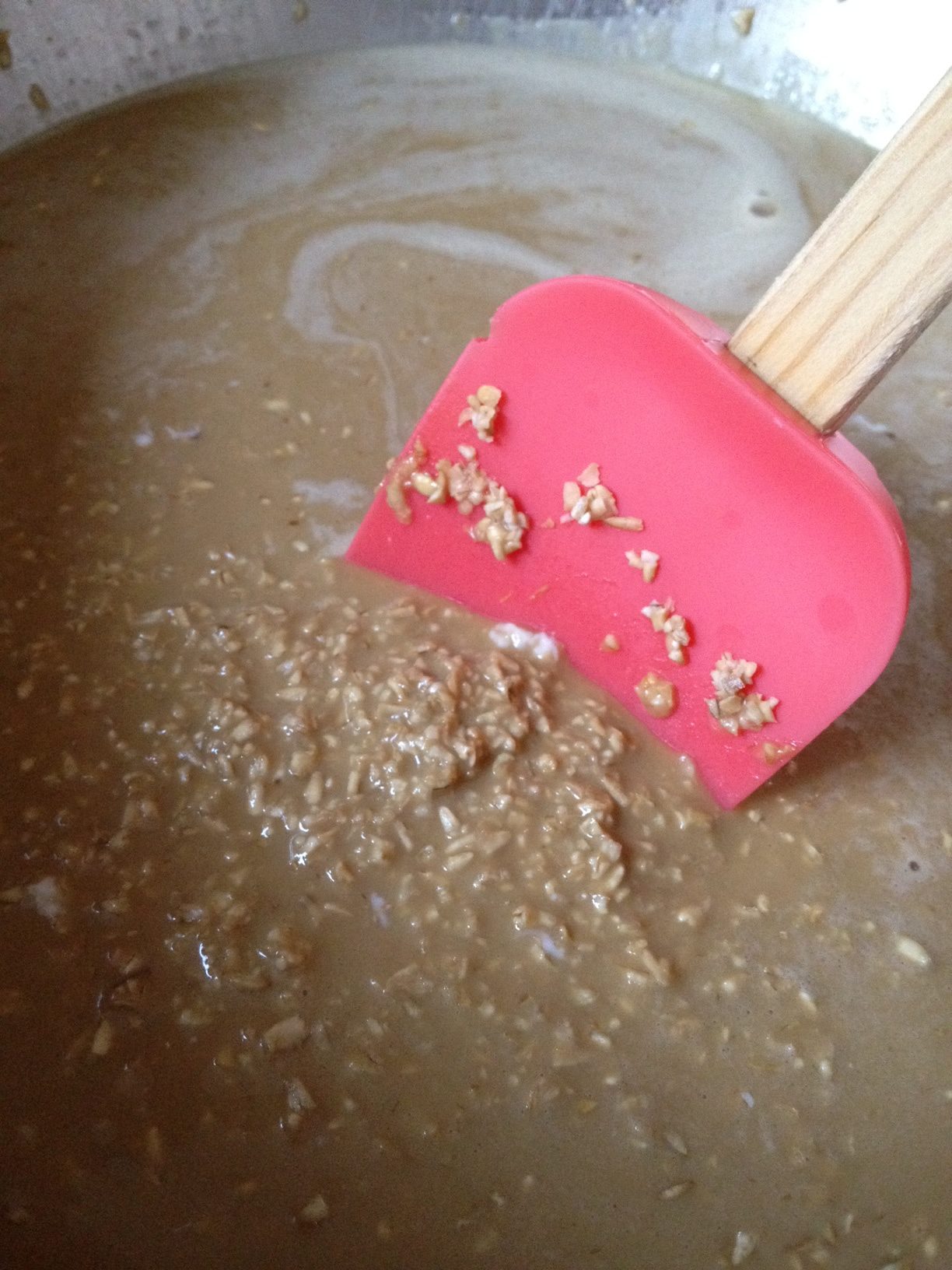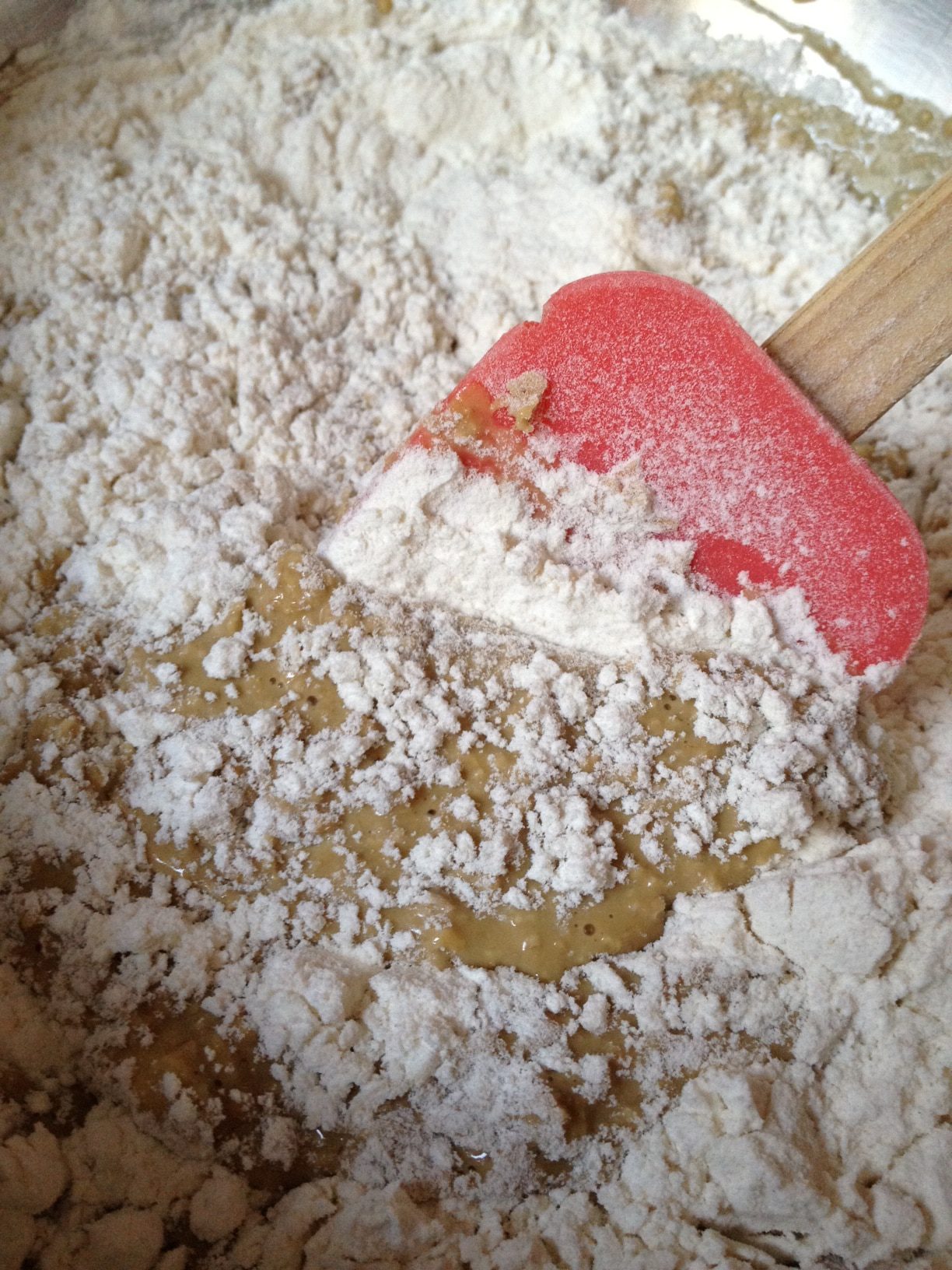 In went the bubbly yeast mix (see left) as well as the cup of cold water. Once incorporated, I started in on adding the flour one cup at a time. Once I'd stirred in four cups, I turned it out on my well-floured work surface.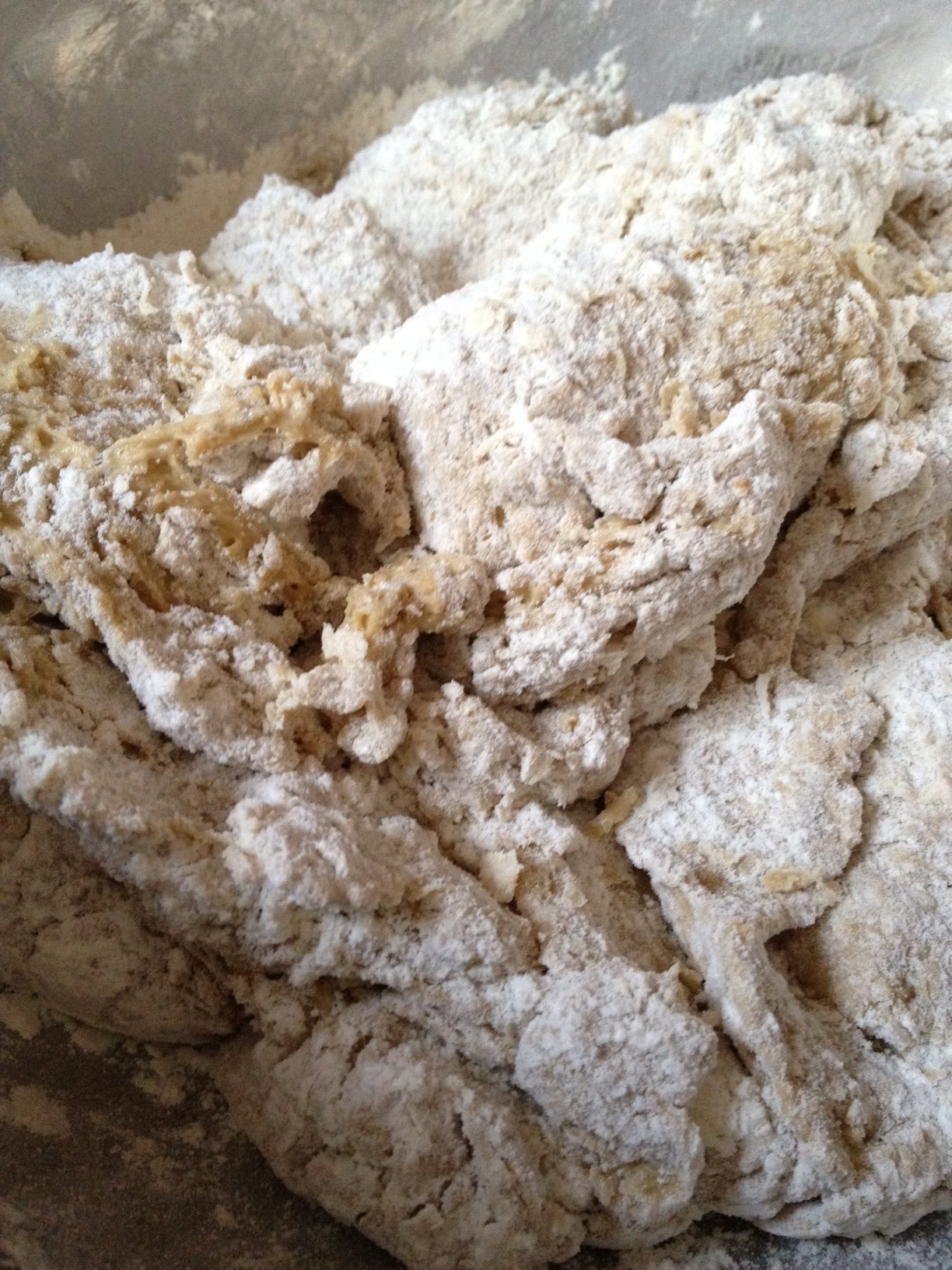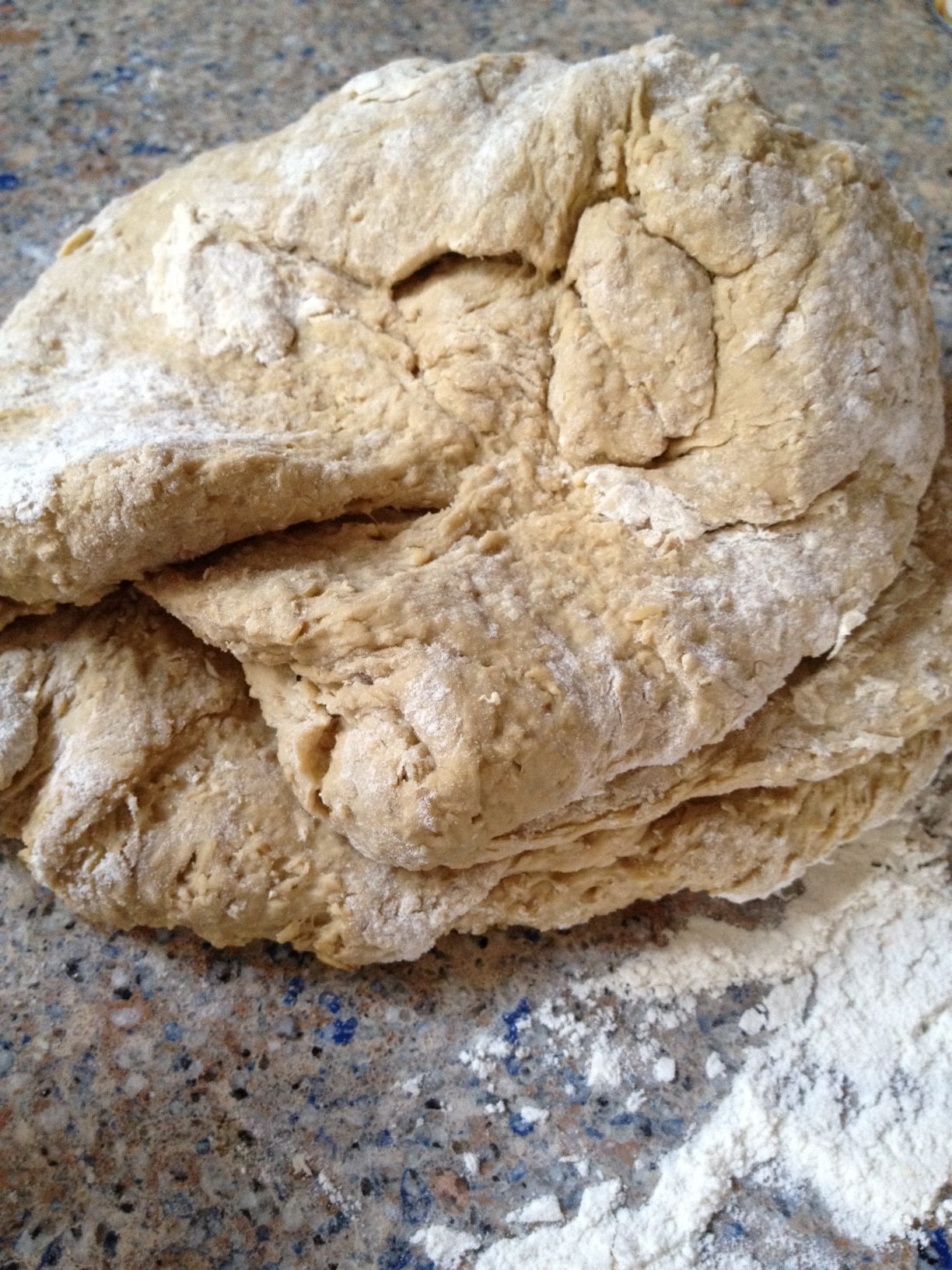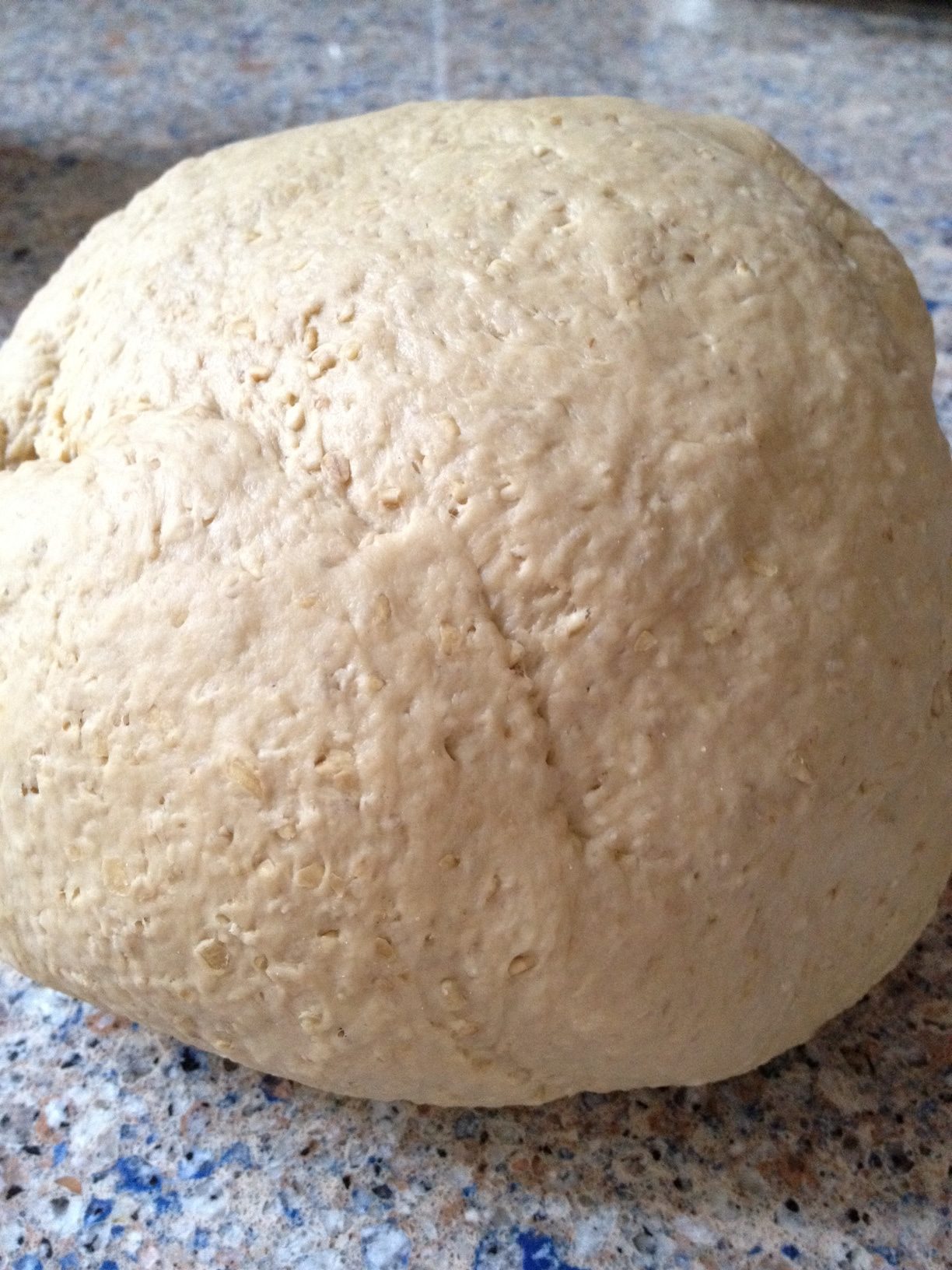 Adding flour as I went, I kneaded the dough until smooth and satiny, about 15-20 minutes.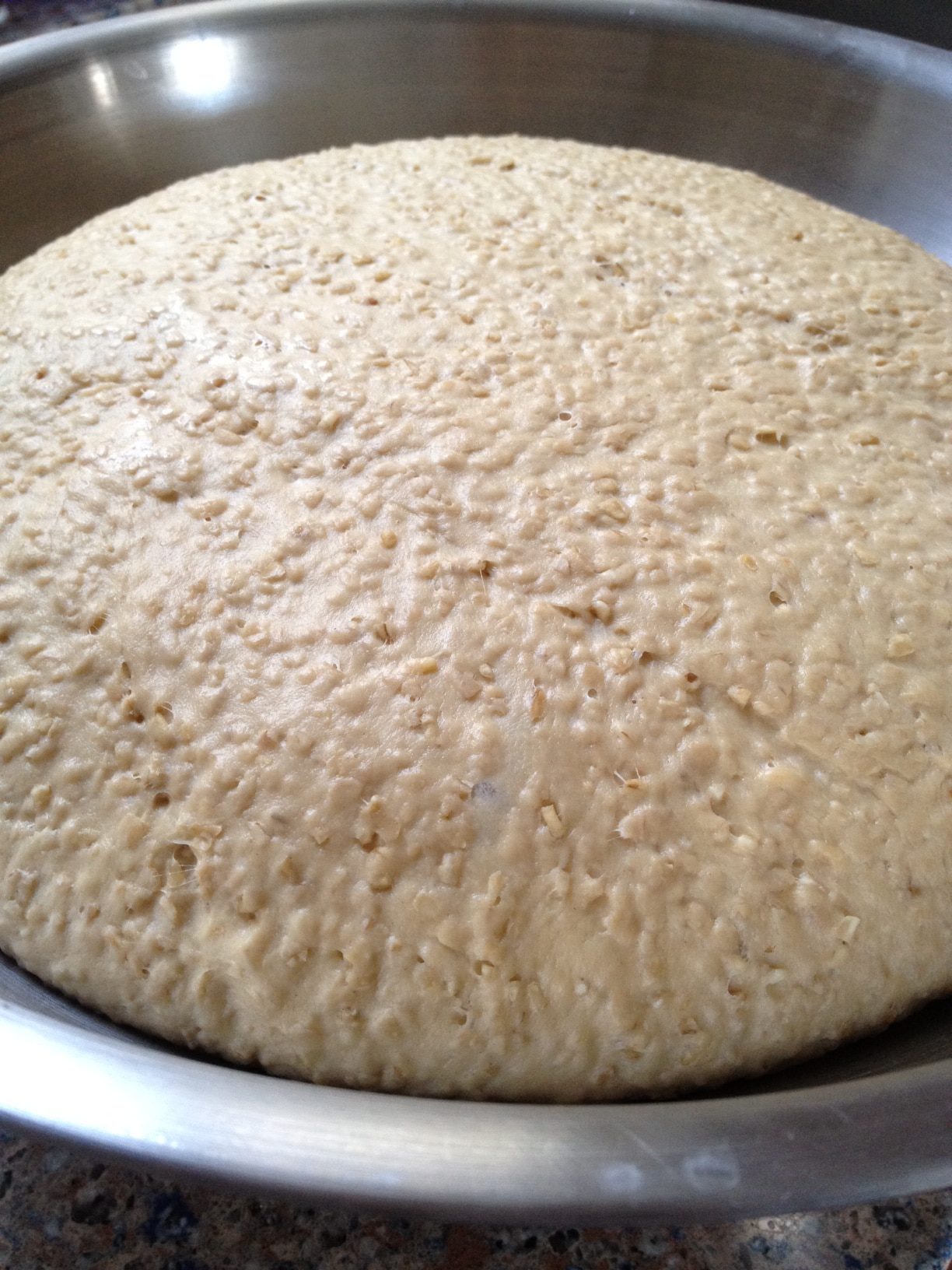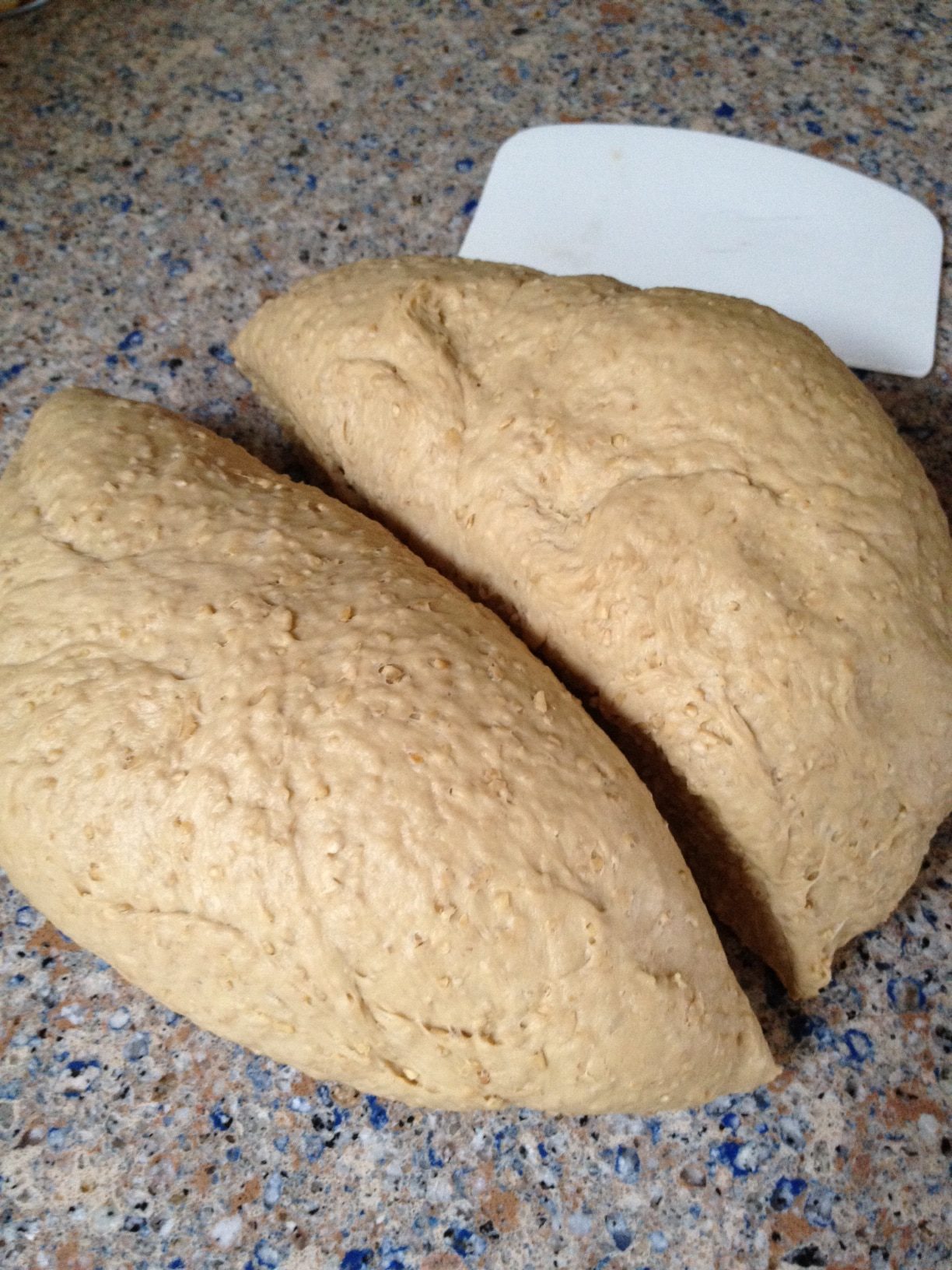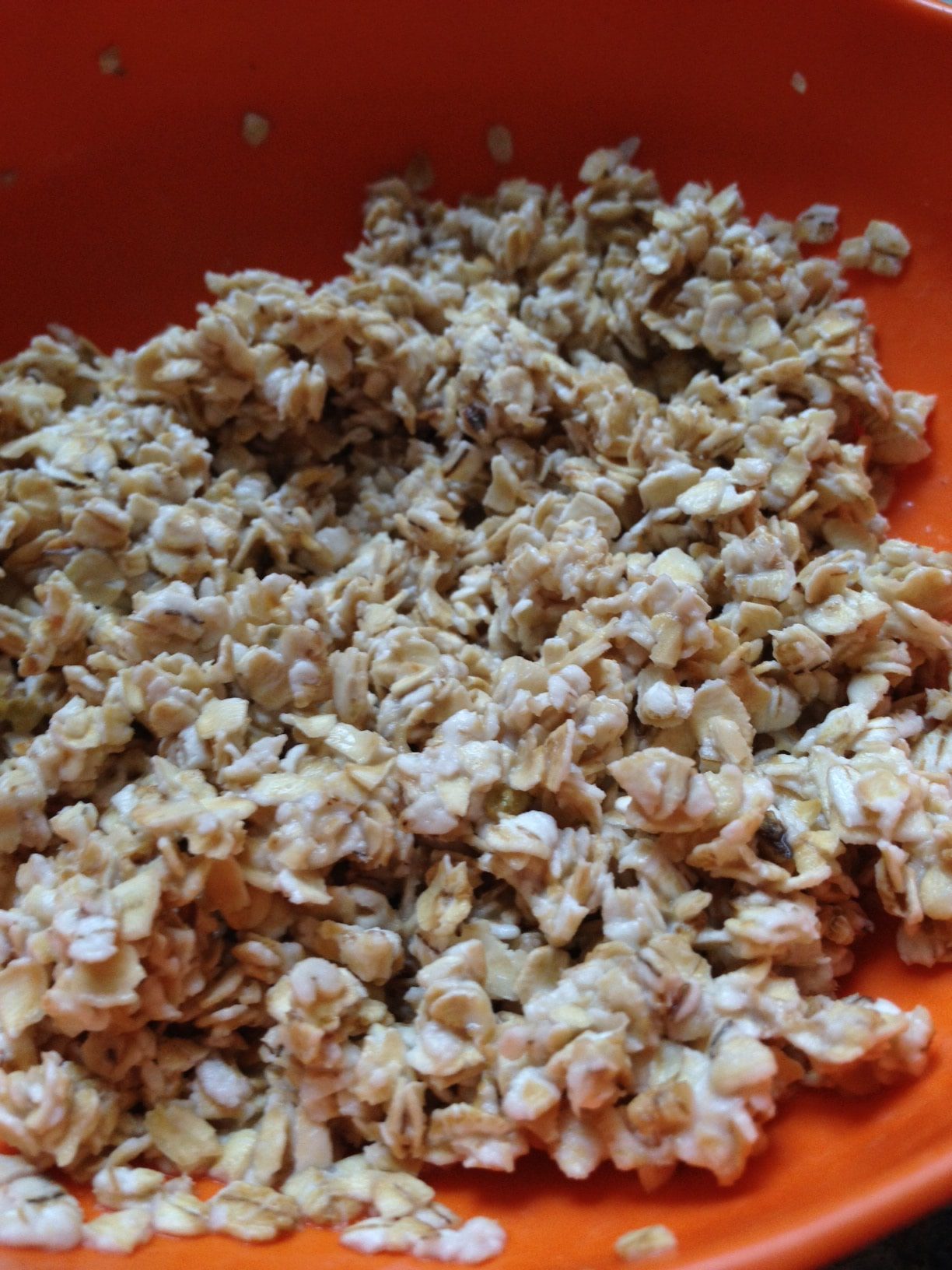 I placed the dough into a well-oiled bowl, turning it over to oil the top. I covered it and left it to rise for an hour and change. With the dough ball nearly doubled in size, I punched it down and kneaded it just enough to release the air. Then I divided it in half and shaped them into 2 loaves, dropping each into its own oiled 9×5-inch pan.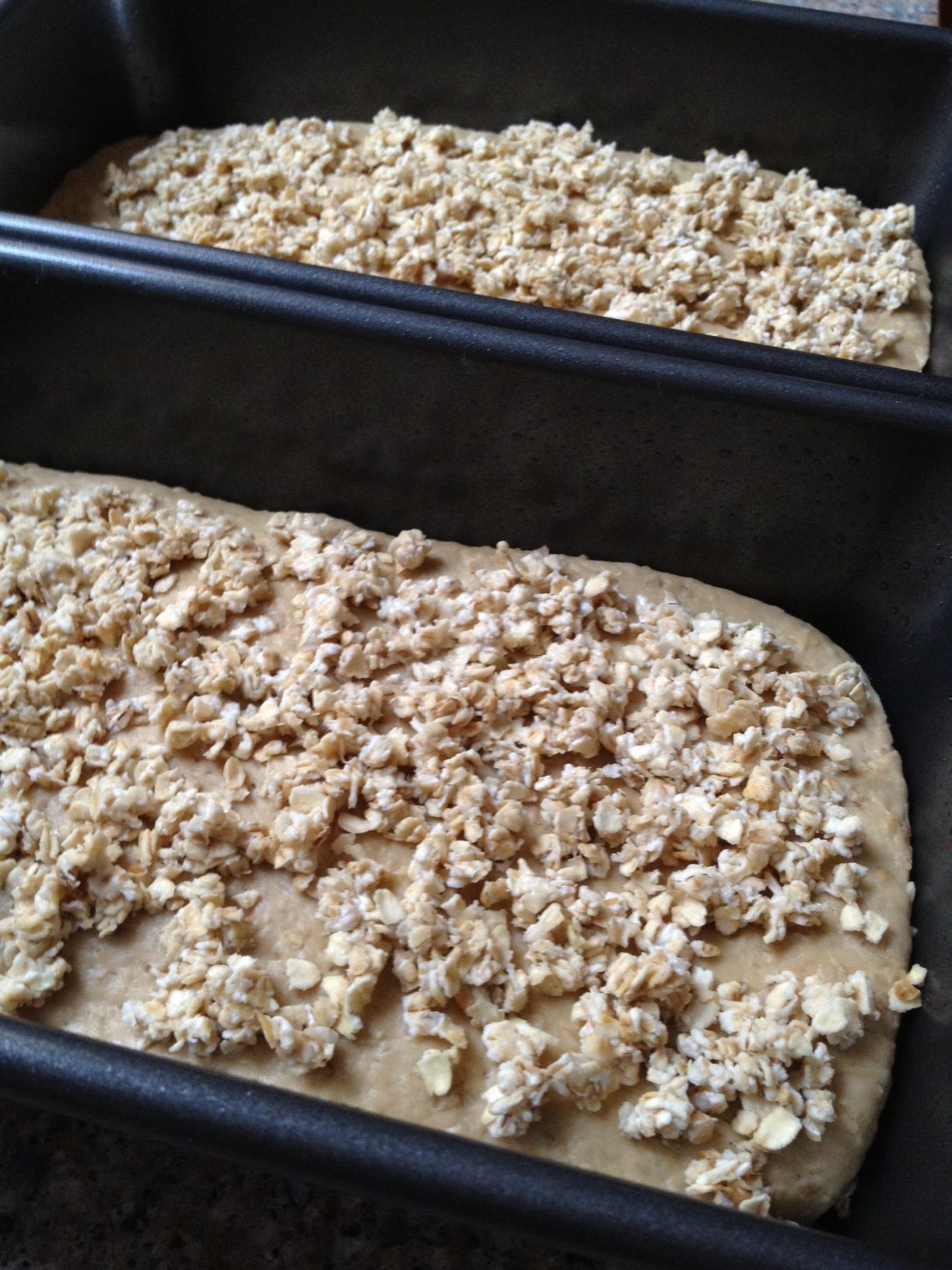 The oats, which were soaked in milk, went on top of the bread. One final rising, covered in a warm place, for about 45 minutes, and they were ready to go in the oven. About halfway through this rising, I flipped on the oven to 350 degrees F.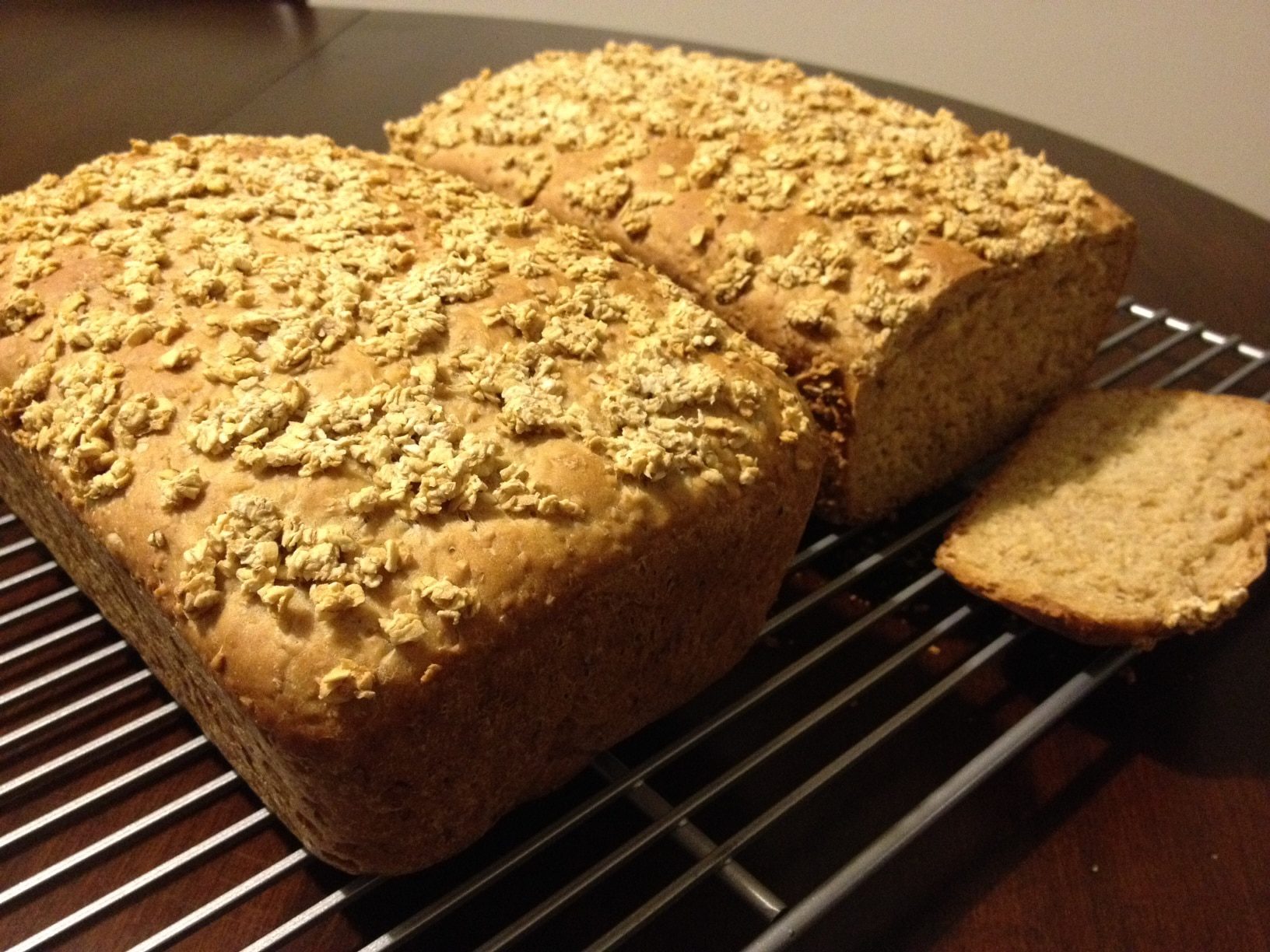 After about an hour in the oven, out came these crusty, crunchy, springy loaves. Mmmmmm …. fresh baked oatmeal bread = deeRishous.