This post is a full week late.  I meant to make this buckwheat chiffon cake (you read that right, buckwheat) for Mother's Day and didn't get to it in time.  I guess no point in making excuses now.  Growing up, my mom would buy me sponge cakes from the Asian supermarket.  They weren't fancy or anything, but simple snack cakes that were light, fluffy and eggy.  My mom isn't much of a baker herself, but she never denied me the sweets I wanted to eat.  As I grew up into adulthood, and moved away, my mom would still buy me these sponge cakes when I'd come back to visit.  Being the ungrateful person that I was, I told her she could stop buying me cakes, since I was all grown up and everything.  I don't know why I did that, and I've kind of regretted it ever since.  I didn't understand it at the time, but it was a small way of showing me love–and maybe even holding on to some part of her little girl.  And I think letting her continue to do these little things for me would have given her some joy.  For Mother's Day, I wanted to make something that would celebrate these types of thoughtful things my mom has done for me.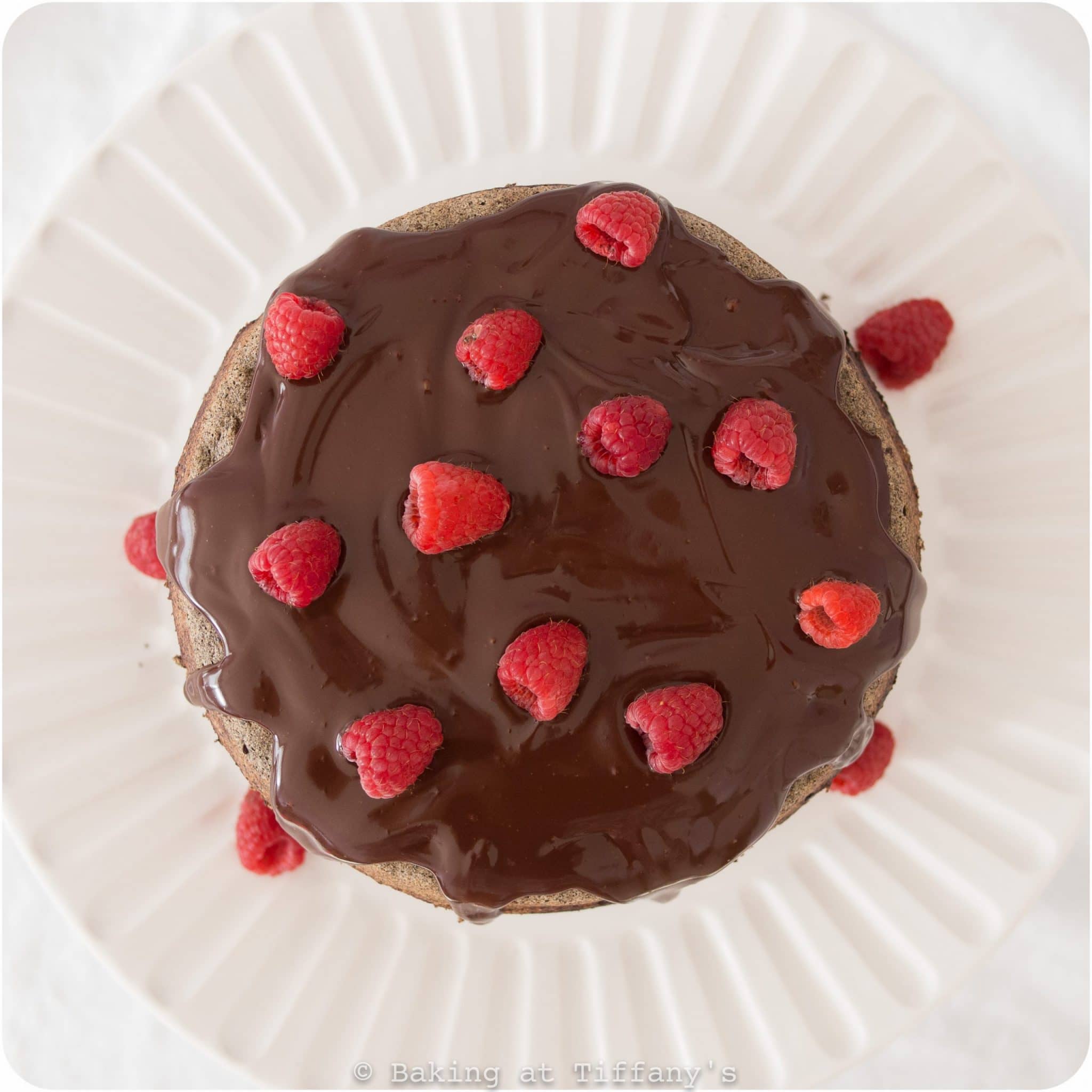 I also wanted to make something that can be good for you.  I found a recipe for Buckwheat, Bergamot and Orange Chiffon Cake from Tartine No. 3, and I thought the chiffon cake from the recipe would be perfect.  Chiffon cake is similar in texture to the sponge cakes my mom bought for me, but can be dressed up for a fancier dessert.  I'm also getting into using ancient grains and learning how to bake with them, so this was a good start.  I find Tartine No. 3 a pretty complex cookbook (I can't imagine making my own kefir and can't pronounce some of the ingredients), but I like the foundation–using less processed ingredients and returning to traditional methods.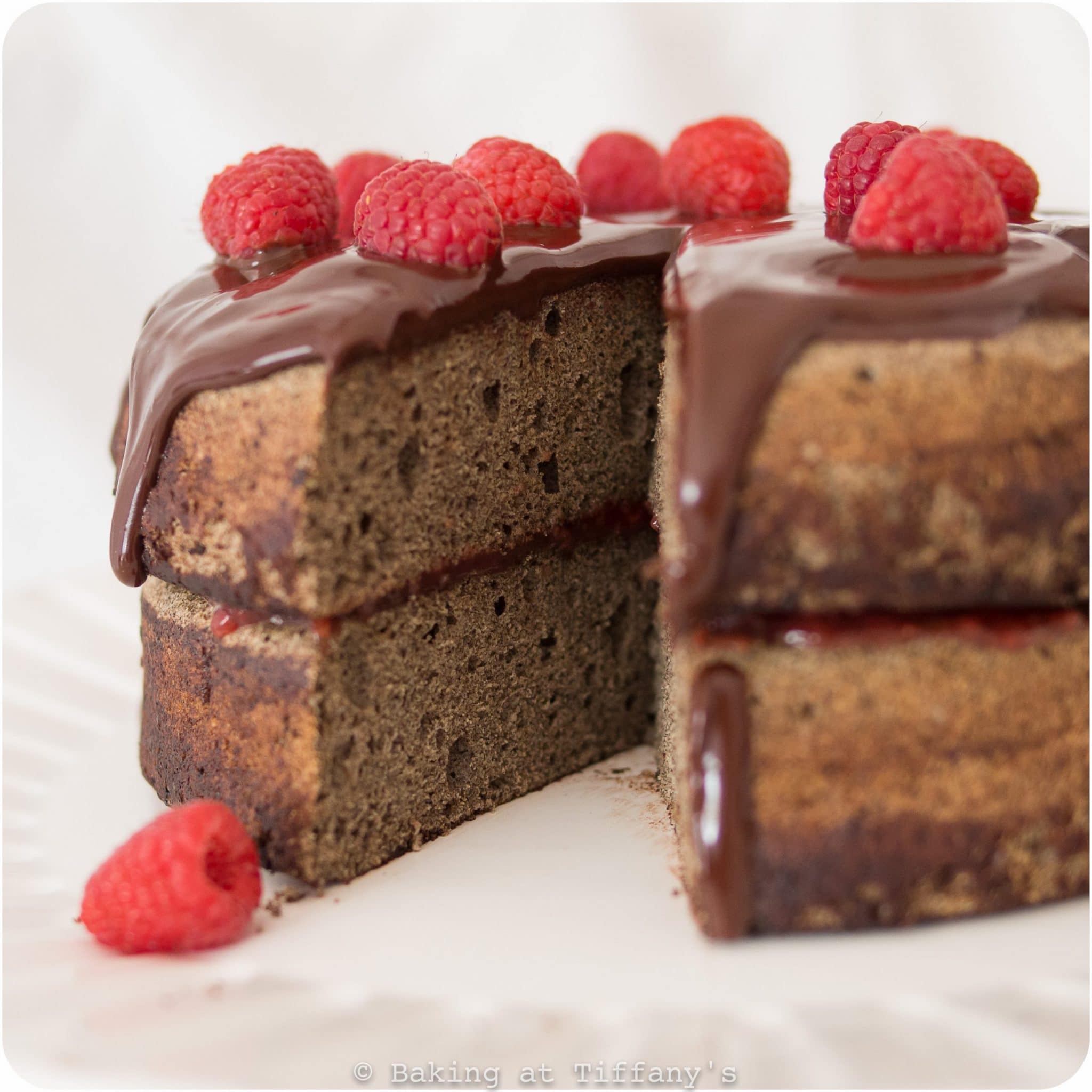 I varied the frosting and filling to something much easier, since I wanted to see whether the cake itself would turn out.  My version turned out looking very country and homey.  The cake does need some kind of syrup or filling, since the sweetness is subtle, but I still kept it healthy (and easy!) with organic raspberry preserves (chocolate counts as healthy too of course).  My first thought when I took a bite of the cake was that it tasted like soba noodles (which makes sense, since soba noodles are made from buckwheat).  I do love soba noodles, though.  The next bite, I thought, this isn't so bad.  And by the third bite, my feelings about this cake progressed to: this is pretty good!  So here's something sweet to remember my sweet mom.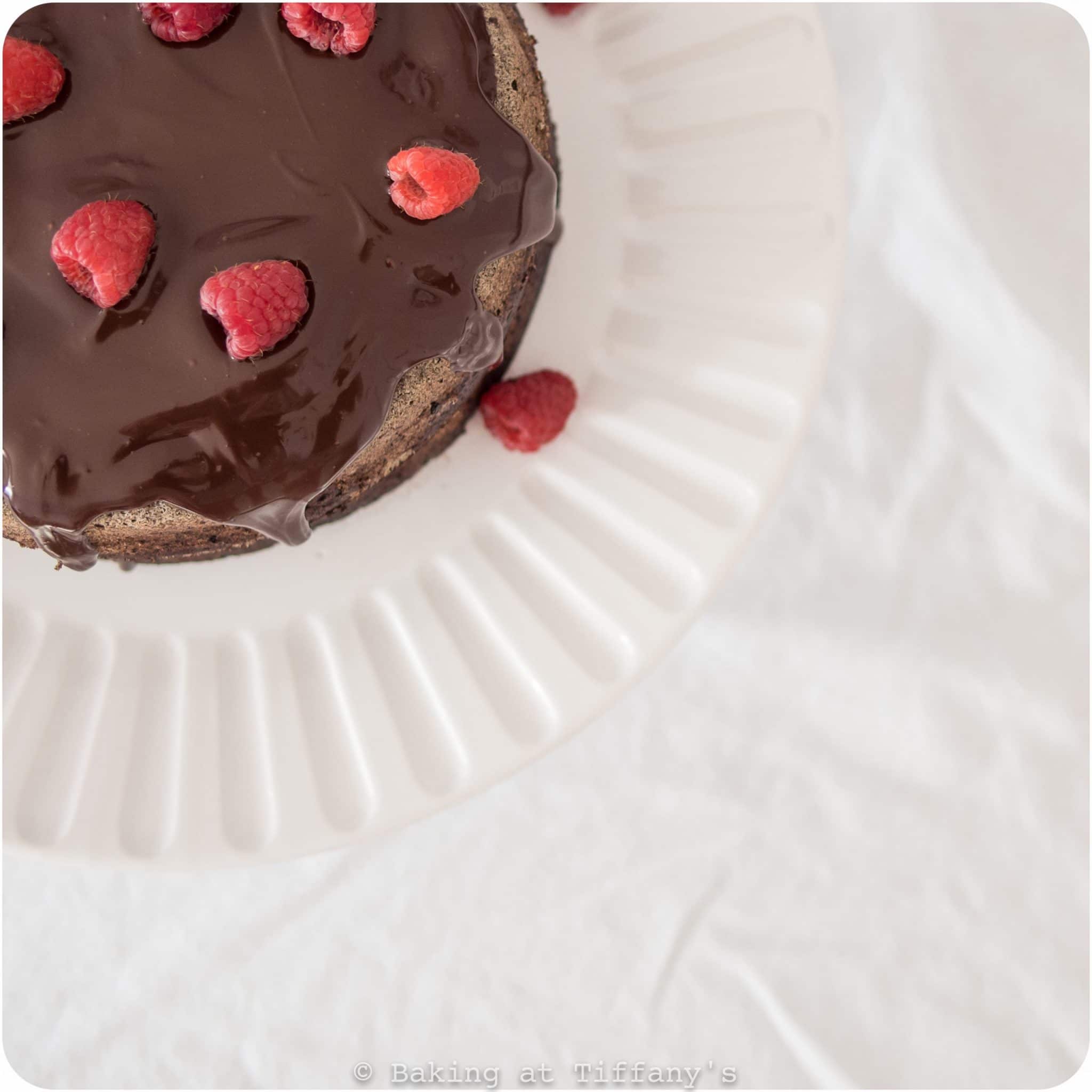 Ingredients
Buckwheat Chiffon Cake
1-1/2 cups buckwheat flour
1-3/4 t. baking powder
1 t. sea salt
1/2 cup + 2 T. superfine sugar (I put organic sugar in a blender to make the granules finer)
1/2 cup whole milk
3 egg yolks (from large eggs)
1/4 grapeseed oil
2 T. + 1 t. water
10 egg whites (from large eggs)
1/4 t. cream of tartar
Chocolate Ganache Glaze
8 oz. semisweet chocolate, chopped
1/4 cup heavy cream
1/4 cup whole milk
2 t. maple syrup
Raspberry preserves and fresh raspberries
Preparation
Buckwheat Chiffon Cake
Preheat oven to 325F degrees, and butter 2 8″x2″ cake pans and dust with cocoa powder (use springform pans if possible)
Sift together flour, baking powder and salt in a bowl. Add 1/2 cup of sugar and whisk to combine.
Whisk together egg yolks, milk, oil and water in a separate bowl.
Making a well in the center of the flour, pour in the egg yolk mixture and whisk together until smooth.
In the bowl of a stand mixer, beat egg whites with the whisk attachment on medium until frothy. Add the cream of tartar, and continue to whisk until soft peaks form. Add 2 T. of sugar, and whisk on medium-high until stiff peaks form.
Scoop about 1/3 of the egg whites and fold gently into the flour mixture, using a rubber spatula. Fold in the remainder of the egg whites until just combined.
Pour the batter into the cake pans. Bake until the top surface is firm to the touch, about 25 to 30 minutes.
Allow cakes to cool on a wire rack for about 10 minutes, then invert cake pans to remove them from the pan. Allow to cool completely.
Chocolate Ganache Glaze
Place chocolate in a heatproof bowl.
In a saucepan, bring cream, milk and syrup to a low boil.
Pour cream mixture over chocolate and allow to sit for a few minutes.
Use a wire whisk to combine the chocolate and cream into a smooth glaze.
To assemble:
Spread raspberry preserves on top of one cake layer.
Place other cake on top, and pour chocolate glaze on top, allowing it to trickle down the sides.
Top with fresh raspberries.