A couple years ago, I did these cookies as a guest post for Bintu atRecipes From a Pantry. And this morning I woke up craving them. (Also craving revenge upon the dogs next door, since they are the reason I'm up at 4:30 in the morning…) So I thought you should have the recipe, too. I like to be helpful like that.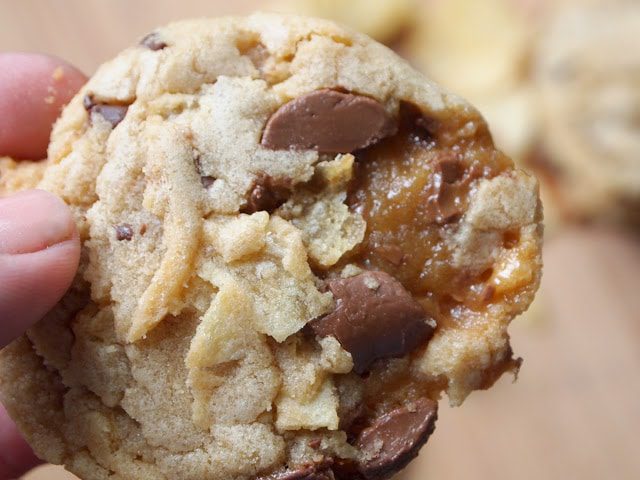 This makes a great plain chocolate chip cookie, but it's so much more fun with other treats mixed in. Rolos and potato chips are among my favorite road trip munchies, and I just thought they would make the most incredible cookie combo. And they do, though I say it myself. How can you go wrong, really? Vanilla-scented dough, creamy, chewy, gooey Rolo candies, and a sprinkling of mini chocolate chips, just for kicks and giggles.
We've got the treats. Let's hit the road! Where we going?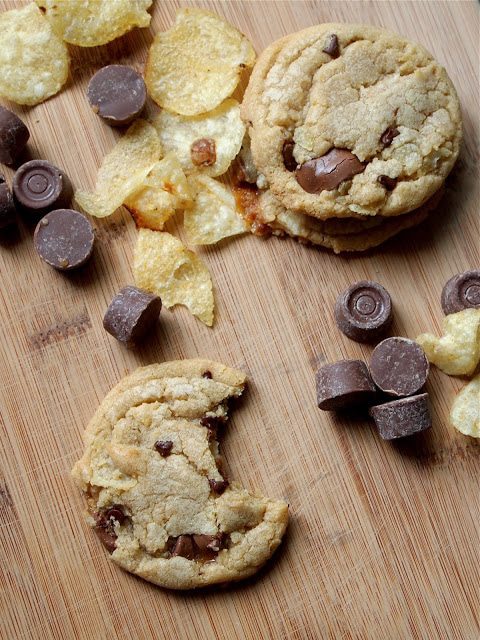 Road Trip Chocolate Chip Cookies
adapted from Cook's Illustrated
Ingredients:
2 c. + 2 Tbsp. flour
1/2 tsp. baking soda
1 1/2 sticks salted butter, melted and slightly cooled
1 c. brown sugar
1/2 c. sugar
1 egg + 1 egg yolk, at room temp.
2 tsp. vanilla
1/2 c. halved Rolo candies
1/2 c. coarsely chopped, plain potato chips
1/3 c. mini chocolate chips
Directions:
Preheat oven to 325 degrees F.
Mix the flour and baking soda in a bowl and set aside. In a separate bowl, mix the butter and sugars until combined. Add egg, egg yolk, and vanilla and stir until well mixed. Gradually add flour mixture, and mix until a stiff dough forms. Gently fold in Rolos, potato chips, and chocolate chips into the dough until evenly distributed.
Shape dough into walnut-sized balls (I use a cookie scoop), and place on parchment-lined cookie sheet (the parchment is important for these, since the caramel can ooze out and stick to the pan terribly).
Bake for 8-12 minutes, or until the edges are slightly brown. Be careful not to overbake.
Let cool for a few minutes on the pan before transferring to a wire rack to cool completely.