Even though Chicken Satay is one easy recipe, how hard could it be- marinate and grill, but it becomes a bit difficult sometime. Sometime like when my husband fancies a satay in the morning. Cooking chicken satay is easy, but I need a lot of time to prep and marinate the chicken. I hate to disappoint someone I love, so I have to come up with a solution that I can deliver chicken satay at the lightning speed.
And that is the story of how Stir Fried Chicken Satay was born in my house.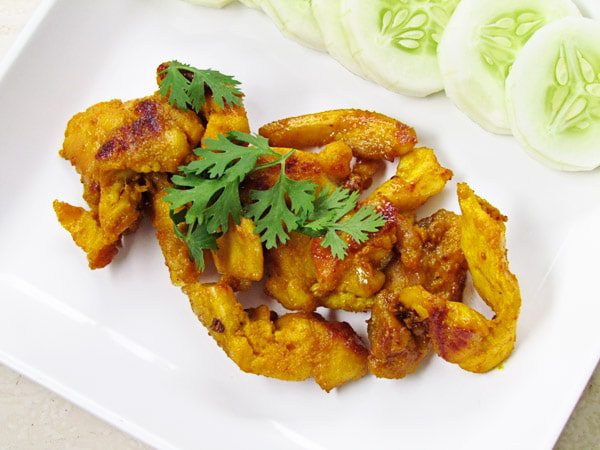 With that solution two important gains derived; no need of marinating and succulent slices in ten minutes.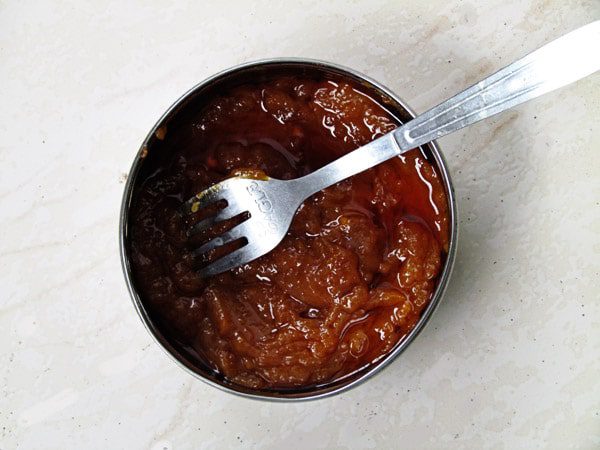 For easy peanut dipping sauce, I sauté Thai red curry paste with peanut butter, add a little coconut milk and season with sugar, vinegar and fish sauce. Nothing can quite compare to glossy, sweet and aromatic sauce drenching in juicy pieces of chicken that still sizzled even after coming out the pan.
So grab your pan because this one is gonna go really fast…
Stir Fried Chicken Satay

Ingredients: (4 servings)

500 gm boneless chicken- sliced into bite size

4 cloves of garlic

2 tbsp chopped galangal

2 coriander roots

1/2 tsp turmeric powder

1 tbsp light soy sauce

1 tsp salt

1 tsp ground white pepper

4 tbsp coconut milk

2 tbsp oil

Preparation

Grind garlic, coriander roots, and galangal together until smooth paste.
Heat oil in a large pan over medium heat.
Add garlic, coriander root and galangal paste, and stir fry until aromatic.
Add chicken, turmeric powder, light soy sauce, salt and ground white pepper. Increase the high to high and stir fry 30 second.
Add coconut milk and continue stir frying for 3-5 minutes or until the liquid is evaporated away and the chicken is nicely done.
Serve hot with some peanut sauce and fresh cucumber.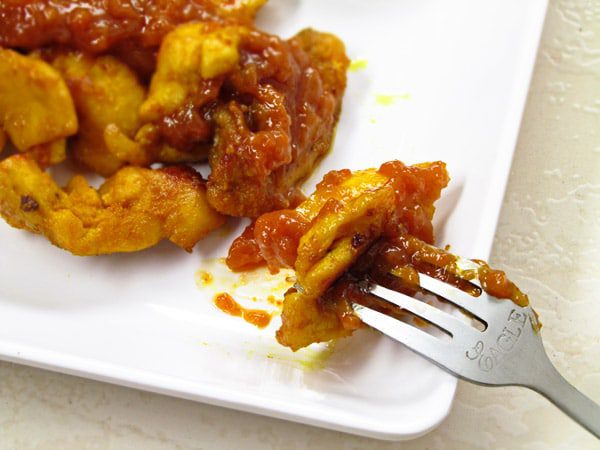 Have you felt in love with this recipe already? It is super quick, and the result is sizzling hot. There is no fuzz or mess. And it looks like everybody is very happy eating it
Love,