Peach Beurre Blanc = Peach Butter.  'Nuff said.
OK, so that is probably not the exact translation, but it's close enough.
Let me repeat, peaches and butter.  To hell with the cobbler and even my beloved bellini, peaches have officially found their highest and best use – being pureed and combined with rich creamy butter.  The resulting sauce is absolutely phenomenal.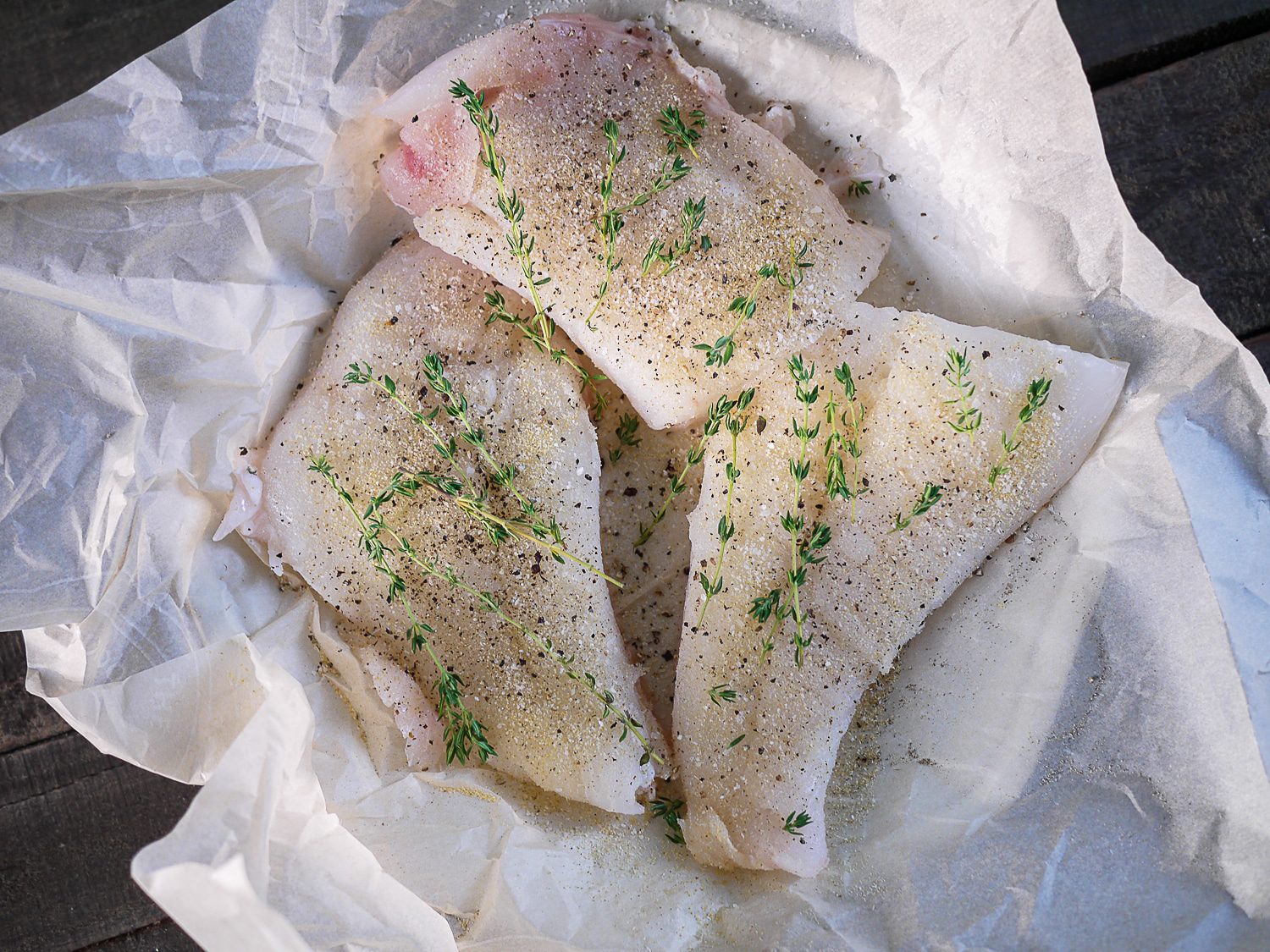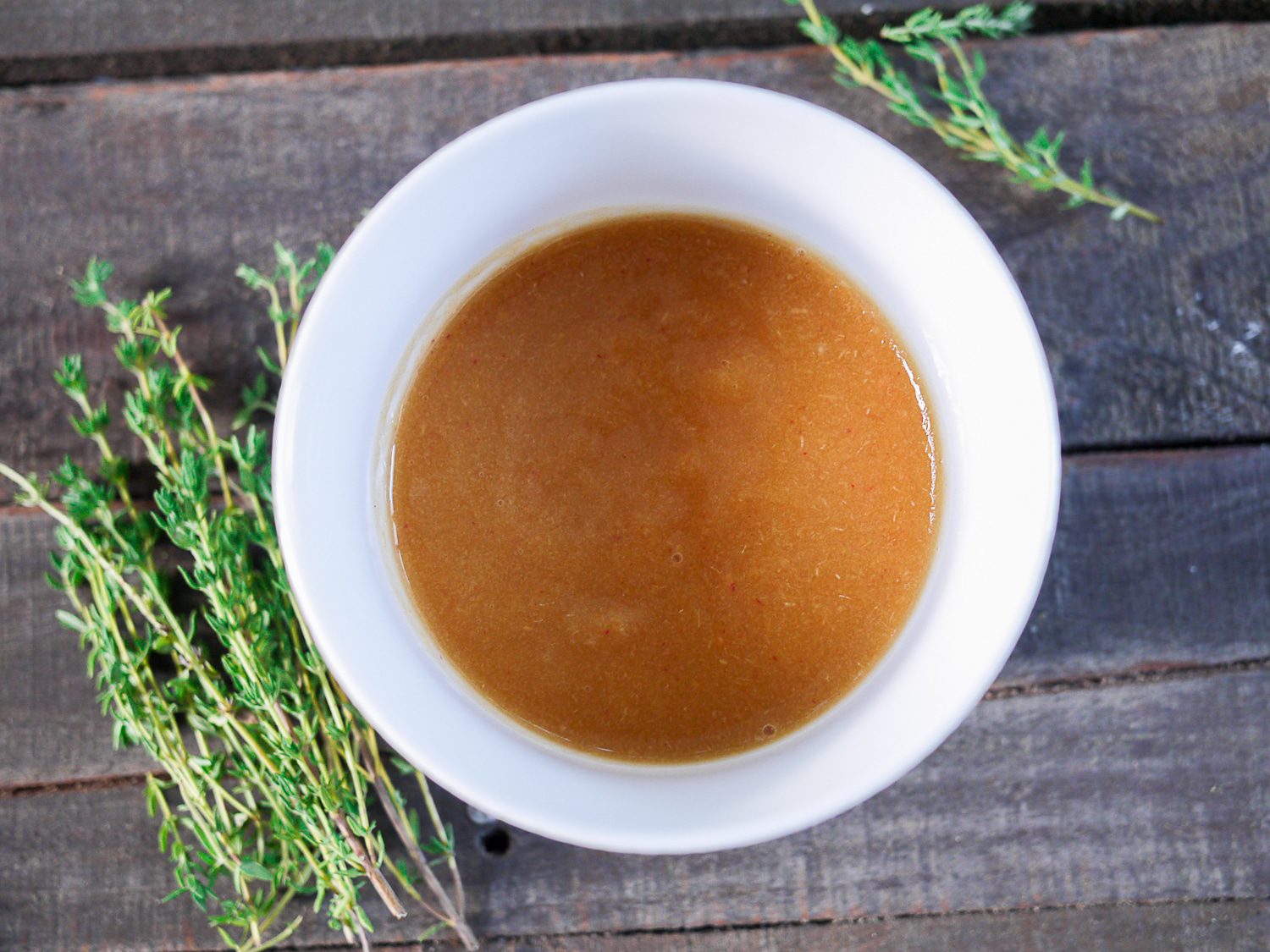 As I mentioned yesterday, the hog snapper for this recipe was a gift from Scott's client who ownsSeven Sea's Seafood in Murrells Inlet, South Carolina.  Hog snapper is one of my absolute favorite fish (fishes?  fishies?). The flesh of a hog fish is firm, white, and mild with a slightly sweet flavor.  It's one of those fishes that doesn't require a whole lot of effort to wow you – all you really need is sprinkle of salt and pepper, a glug of olive oil, maybe a little garlic and a hot pan or grill.  However, Chris' generosity inspired me to come up with a recipe that would make him proud, so I fancied it up a bit.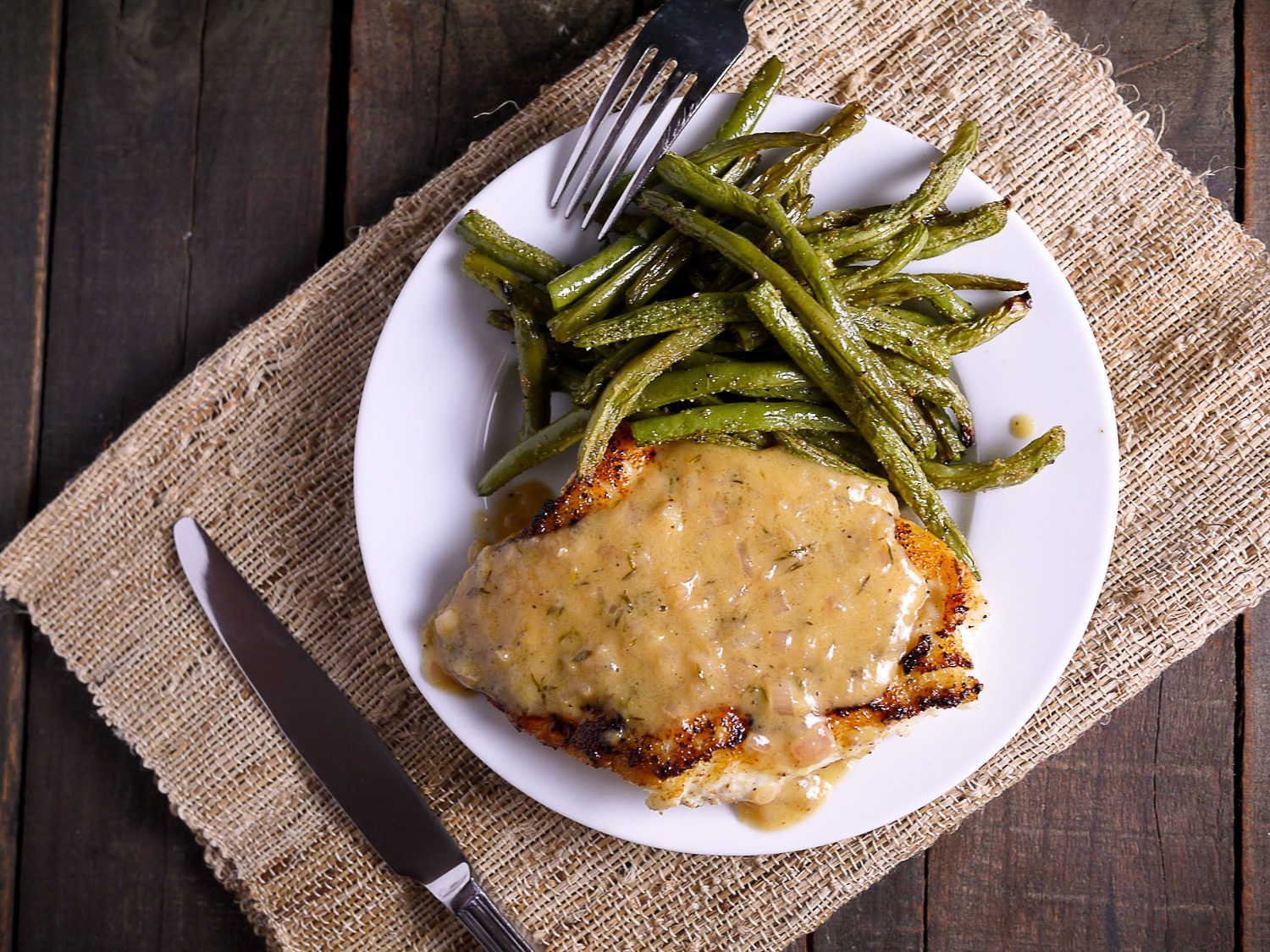 If you live in
the area, I highly recommend Seven Seas, and I am not just saying that
because of the gratis hog snapper (although it doesn't hurt).  You'll find a large selection of  local fish hauled in from their personal fleet of boats – it doesn't get any fresher than that folks.  They also offer oysters, crabs, clams, other shellfish varieties and a wide range of food staples to help you assemble your seafood feast from seasoning, sauces and marinades to local grits and rice.     The staff embodies southern hospitality and seem to know everything there is to know about seafood and seafood prep, so don't hesitate to ask them for advice if you need it.
I'm in there at
least once a week snapping up grouper, fresh shrimp, hog snapper, or
whatever variety has just been delivered from the docks.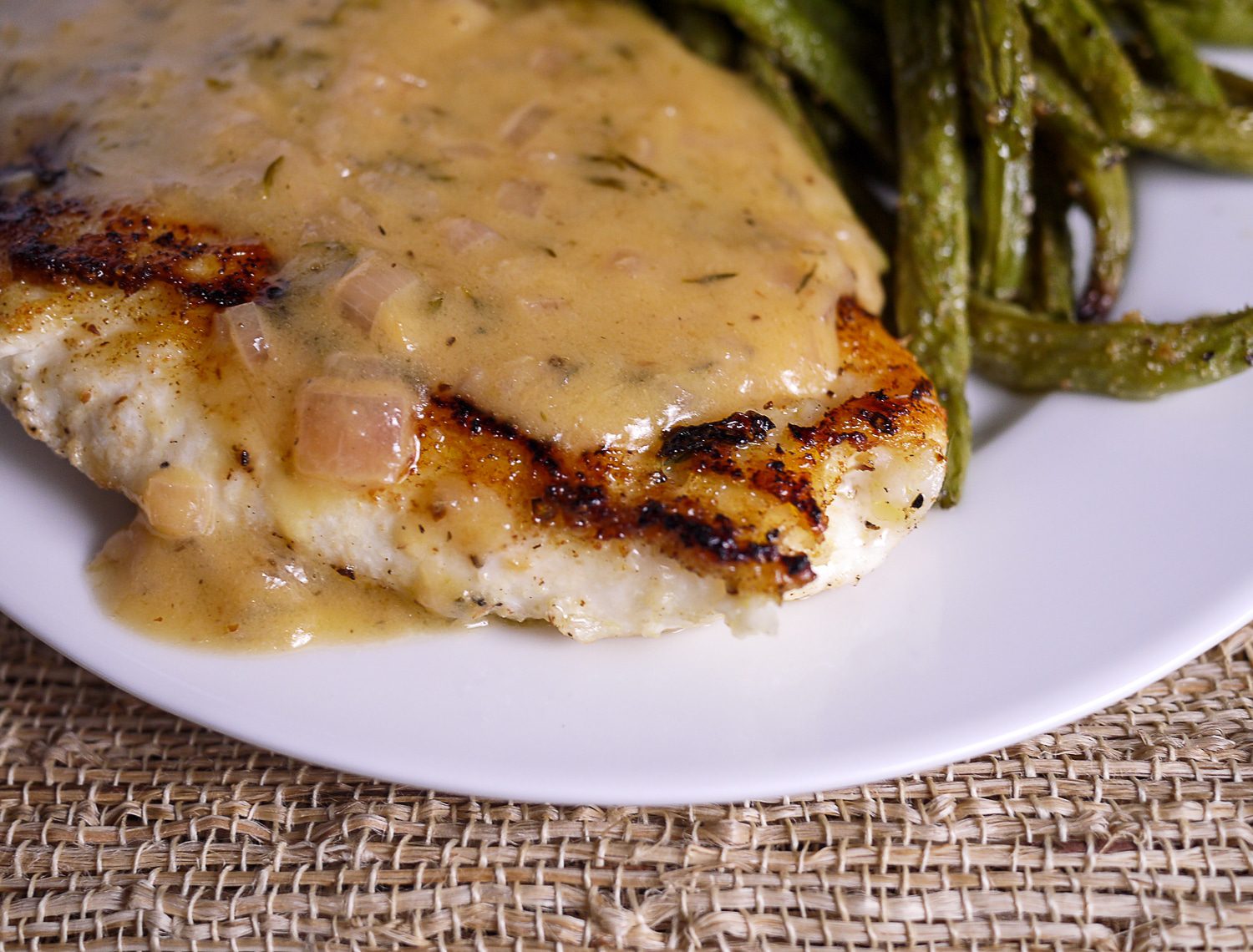 Thanks Chris!!
Hog Snapper with Peach Beurre Blanc
Serves: 4
Prep Time:  30 minutes
Cook Time:  10 minutes 
Total Time:  40 minutes
Ingredients:
2 lbs of fresh hog snapper
1 tablespoon of coconut oil 
4 to 5 peaches, peeled and pitted
1/2 cup of white wine
1 tablespoon of olive oil
1 shallot, minced
2 cloves of garlic, minced
1 bunch of thyme, stemmed
1/2 stick of cold butter, sliced into 1 inch pieces
3 tablespoons of white wine vinegar 
1/4 teaspoon of salt
Salt, Pepper and Garlic Powder to season fish
Directions:
Preheat oven to 400 F.  In a blender or food processor, puree peaches until liquefied, about 1 minute.  In a medium sauce pan, heat olive oil over medium high heat.  Add shallot and saute for 5 minutes, stirring occasionally.  Add peach puree, white wine, white wine vinegar, thyme and salt and bring to a boil.  Reduce heat to a simmer and reduce to about 1/2 (about 10-15 minutes) stirring occasionally.  Reduce heat to low and slowly stir cold butter, piece by piece.  Keep sauce warm stirring occasionally while fish cooks.  Season fish with salt, pepper and garlic powder.  Heat a large oven proof skillet over high heat.  Add coconut oil and spread evenly.  Add fish and allow to cook for five minutes undisturbed.  Flip fish and place skillet in oven for 5 minutes.  Serve fish immediately with peach beurre blanc.
**Disclaimer:  Fish was a gift, opinions are my own.