Good morning, all! To get you started on this lovely Thursday, I have a quick post of what I had for breakfast. It was quick, easy, delicious and healthy! What more could you ask for?
I used a prepackaged individual oatmeal (see photo) and added a tablespoon of natural peanut butter. I then put in the boiling water, so it would help melt the peanut butter. After that, I just threw some strawberries and bananas on top. The only suggestion I would give is to try and use a ripe banana because it will taste more sweet.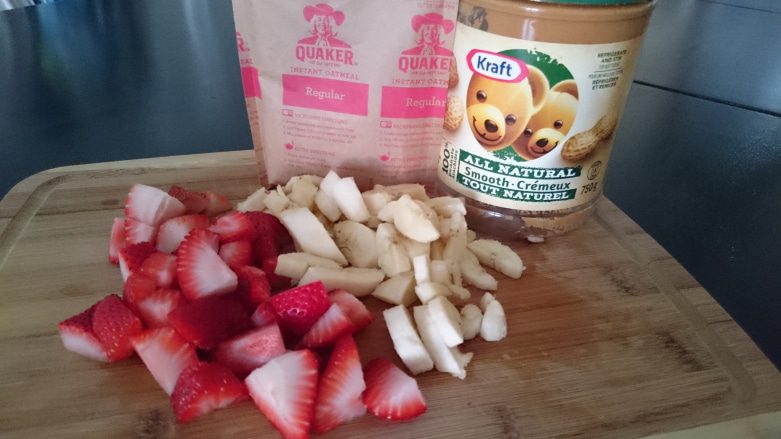 How easy is that? Who said eating healthy doesn't taste good? Another great point to mention is that this will keep you full until lunch. There's nothing worse than eating something and being hungry 30 minutes later, which is how I feel with some healthy food options. The natural peanut butter in this recipe really helps with that. I just got on the natural peanut butter bandwagon and I have to say that it is growing on me. I don't like to have it on it's own on toast or anything like that because I do find the taste overpowering compared to traditional peanut butter and the texture is really thick, but I do like it in recipes as an addition to other flavours.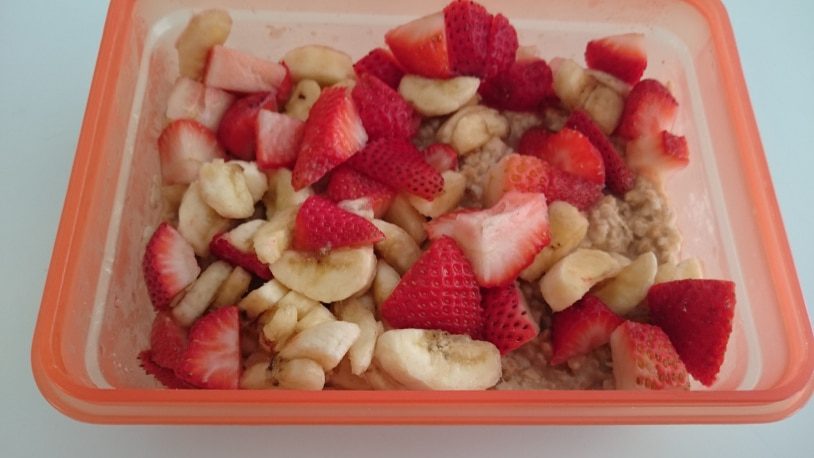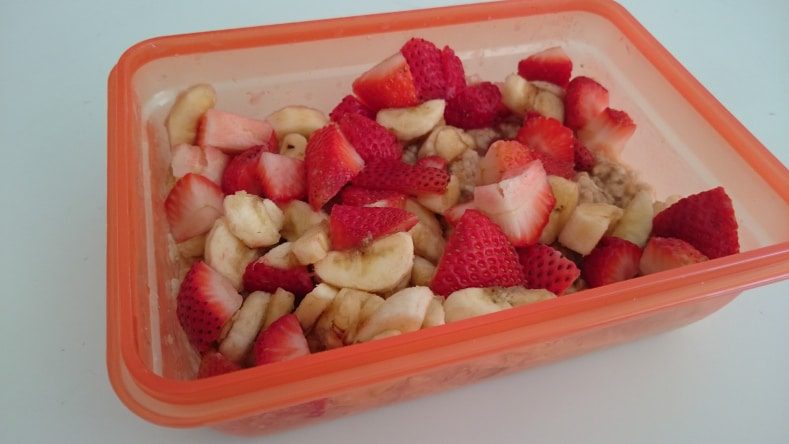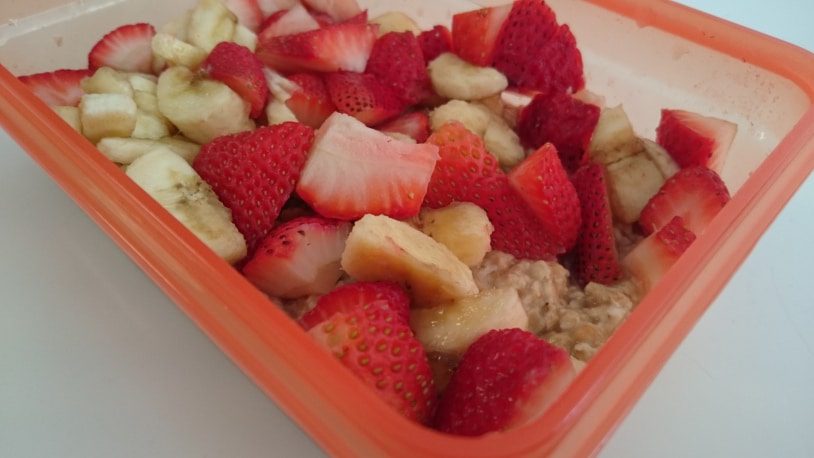 What is your go-to breakfast?