Saving the best for last. Halloween is for decorating, dressing up and for eating all the sweets in the world! (I would like to imagine)
One of my all time favorite Halloween or Fall treat were candied or caramel apples. Seeing that they are filled with refined sugar and not the best for you, I decided to make a recipe that is equally delicious, festive and nostalgic. You will not regret making this vegan or not. Very simple and can be made with ingredients found right in your pantry.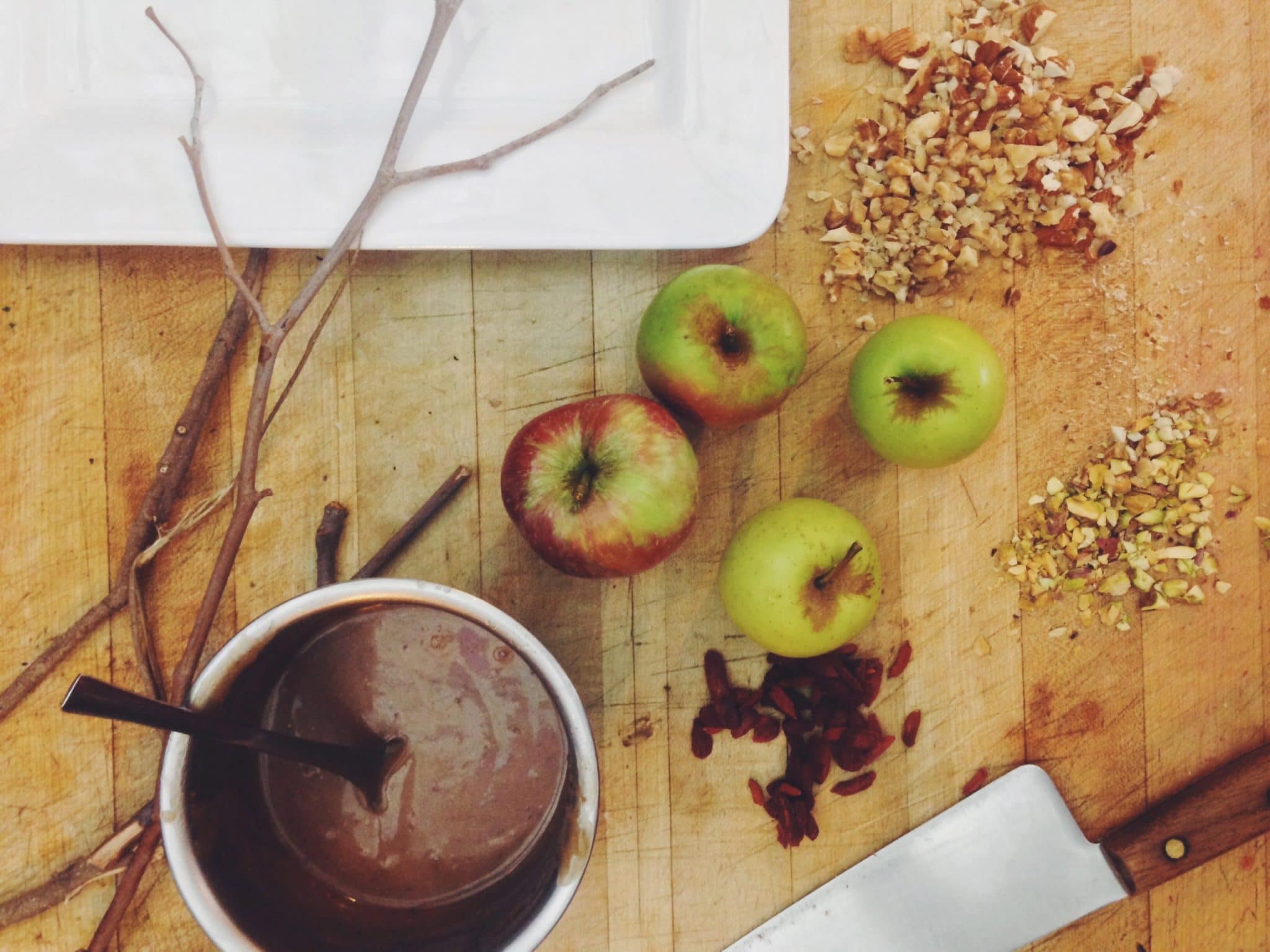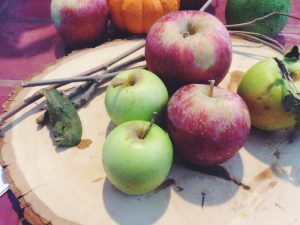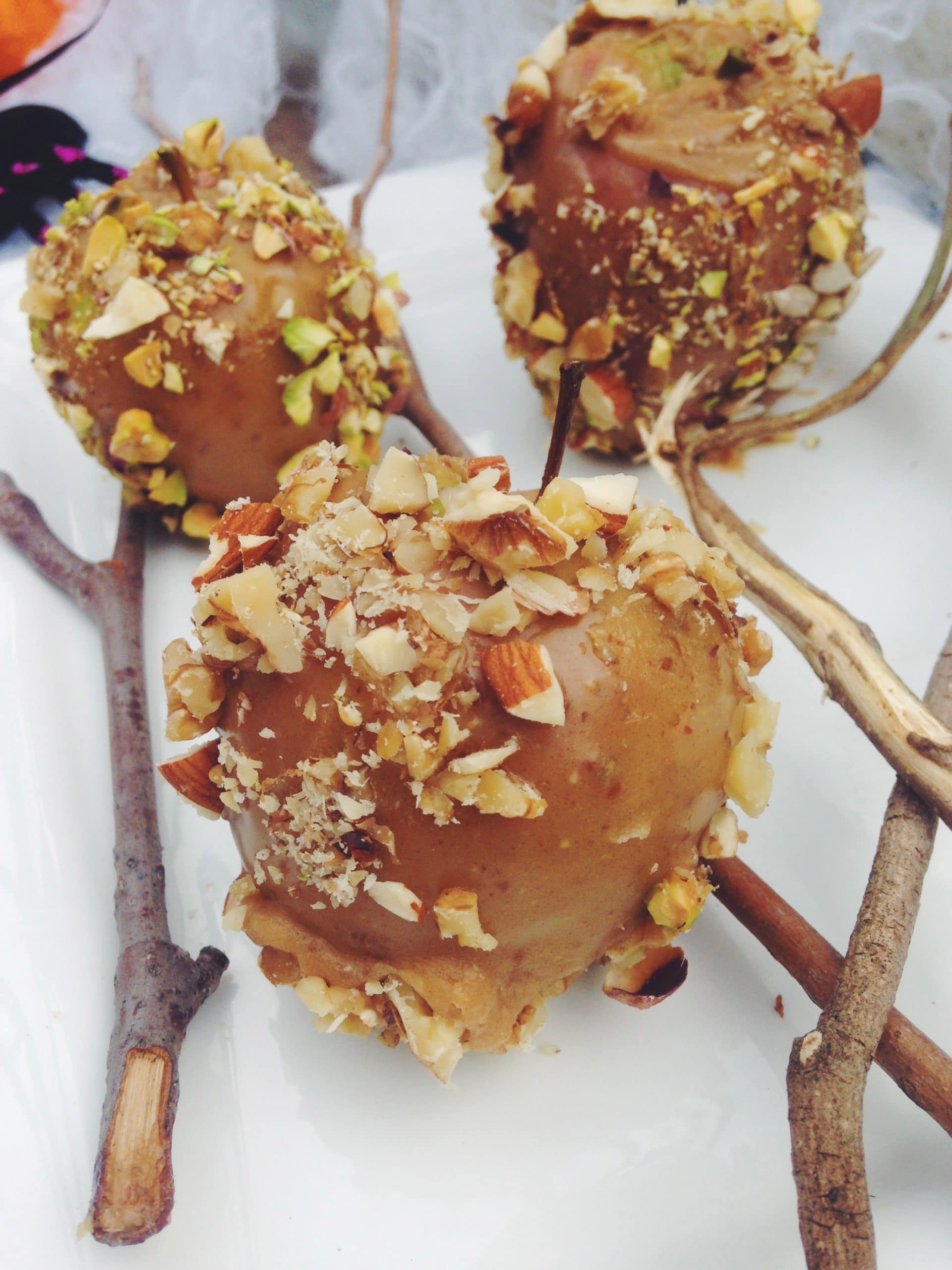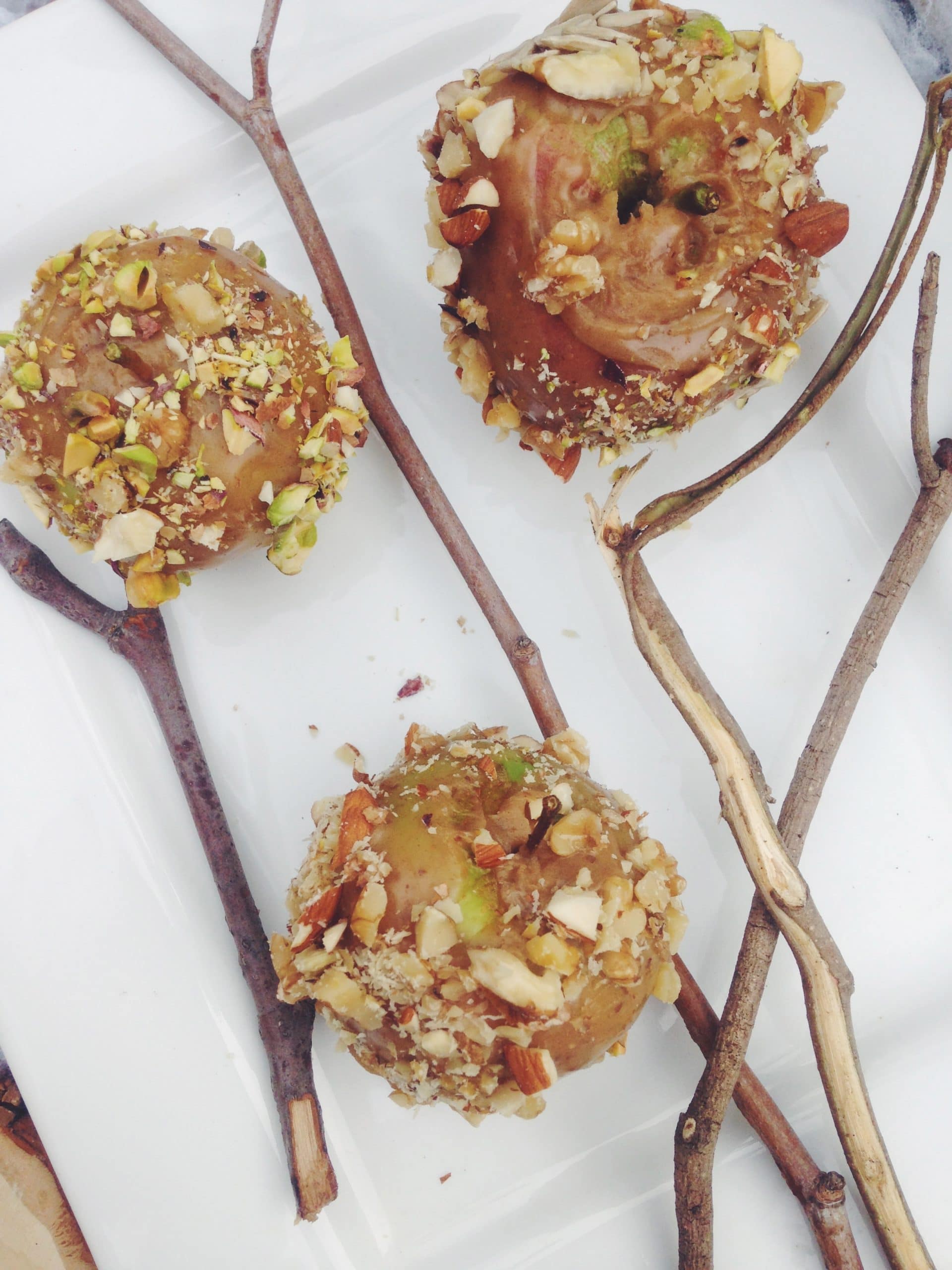 Ingredients:
4 organic apples, I used Granny Smith
2 soft dates, pitted
1/2 cup pure maple syrup
1/2 cup coconut oil, solid
3 tbsp peanut butter
1 tsp vanilla extract
1 cup chopped nuts, of choice
1/4 tsp salt, optional
Steps:
Blend all dates, maple syrup, coconut oil, peanut butter and vanilla extract until fully incorporated. You may need to stop and scrape down the sides with a spatula and blend again. Make sure there are no clumpy pieces. Mixture should be creamy and thick like dulce le leche.
Transfer chopped nuts on a plate and leave aside. Line a baking sheet with parchment paper. You will need to work very quickly for the next step.
Carefully dip each apple to the vegan caramel mixture and transfer to lined baking sheet. Quickly transfer them to the freezer for about 10-15 minutes until slightly hardened. Dip the apples a second time and cover with assorted nuts of choice. Put back on lined baking sheet and refrigerate for at least an hour to fully set.
Enjoy and Happy eating