Well hello there my fellow foodie! Have you come to see my second week of National Cake Jar Month? You have come to the right place. How do you feel about banana bread? Cream cheese? Frosting? If you answered positively to the aforementioned items, you will likely be a fan of these Cream Cheese Smothered Banana Bread Cake Jars. Come on in and check it out!
Ingredientology:
My banana bread has a plethora of overripe bananas and cinnamon and nutmeg and a little dash of maple extract. I think these spices and flavors bring warmth to the bread. Also- 3/4 cup of buttermilk in the bread is sure to keep it moist and rich. The cream cheese frosting adds a nice tartness to compliment the sweet banana bread.  Makes 6 cake jars as well as 6 cupcakes!
The Ingredients:
for the banana bread
2 cups all-purpose flour
1 teaspoon baking powder
1 teaspoon baking soda
1/4 teaspoon salt
1/2 teaspoon cinnamon
1/4 teaspoon nutmeg
3/4 cup sugar
1/2 cup (1 stick) butter, softened
3 eggs
1/2 teaspoon vanilla extract
1/4 teaspoon maple extract
3 overripe bananas, mashed
3/4 cup buttermilk
for the frosting:
4 ounces (1/2 box) cream cheese
1 stick butter, softened
2 cups powdered sugar
1 teaspoon vanilla extract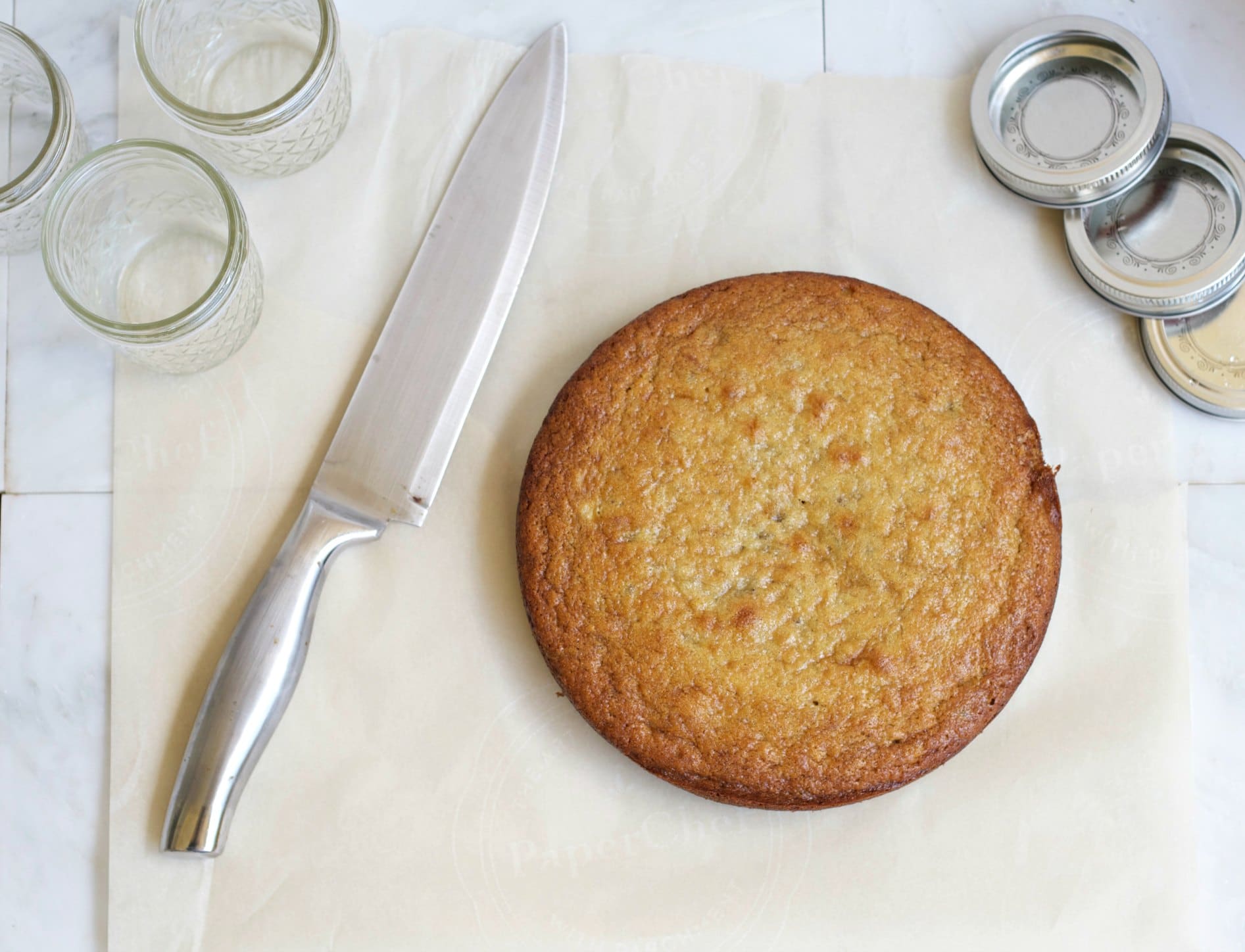 The Method:
Preheat oven to 350 degrees. Grease an 8 inch round cake pan and line a cupcake tin with 6 cupcake liners
In a large mixing bowl, combine the flour, baking powder, baking soda, salt and spices
In a standing mixer, cream together butter and sugar. Mix in eggs one at a time, stir in vanilla and maple extracts
Stir in mashed bananas
Alternate mixing dry mixture and buttermilk into butter mixture until fully combined
Pour batter into round cake pan and into cupcake liners
Bake cupcakes for about 20 minutes, or until a toothpick inserted in the center comes out clean
Bake round cake for about 30 minutes, or until a toothpick inserted in the center comes out clean
Allow to cool on a cooling rack. Cut cake round into cubes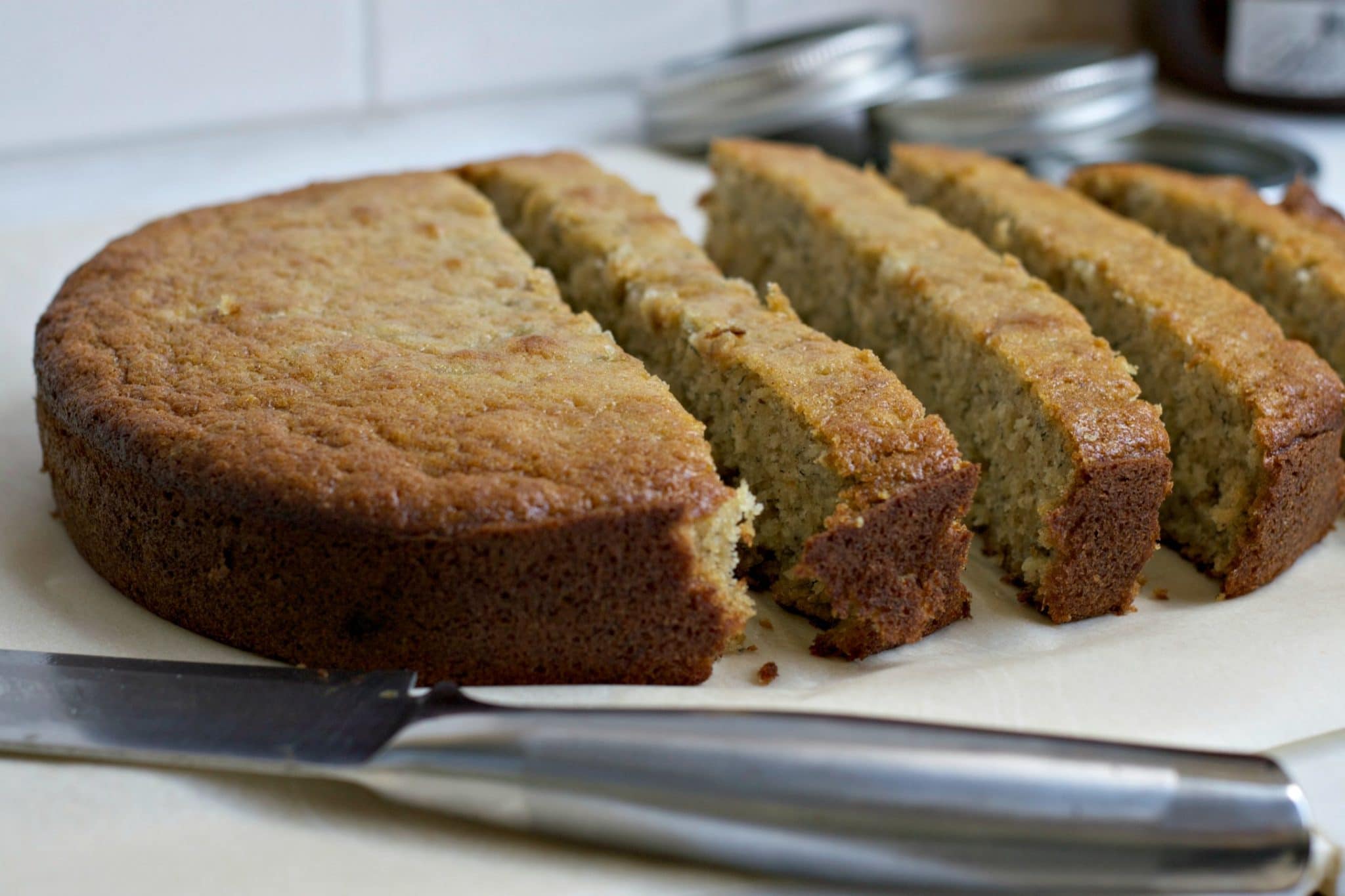 Frosting:
In a standing mixer fitted with the whisk attachment, blend together the butter and cream cheese until fully combined
Stir in vanilla
Add powdered sugar slowly until fully combined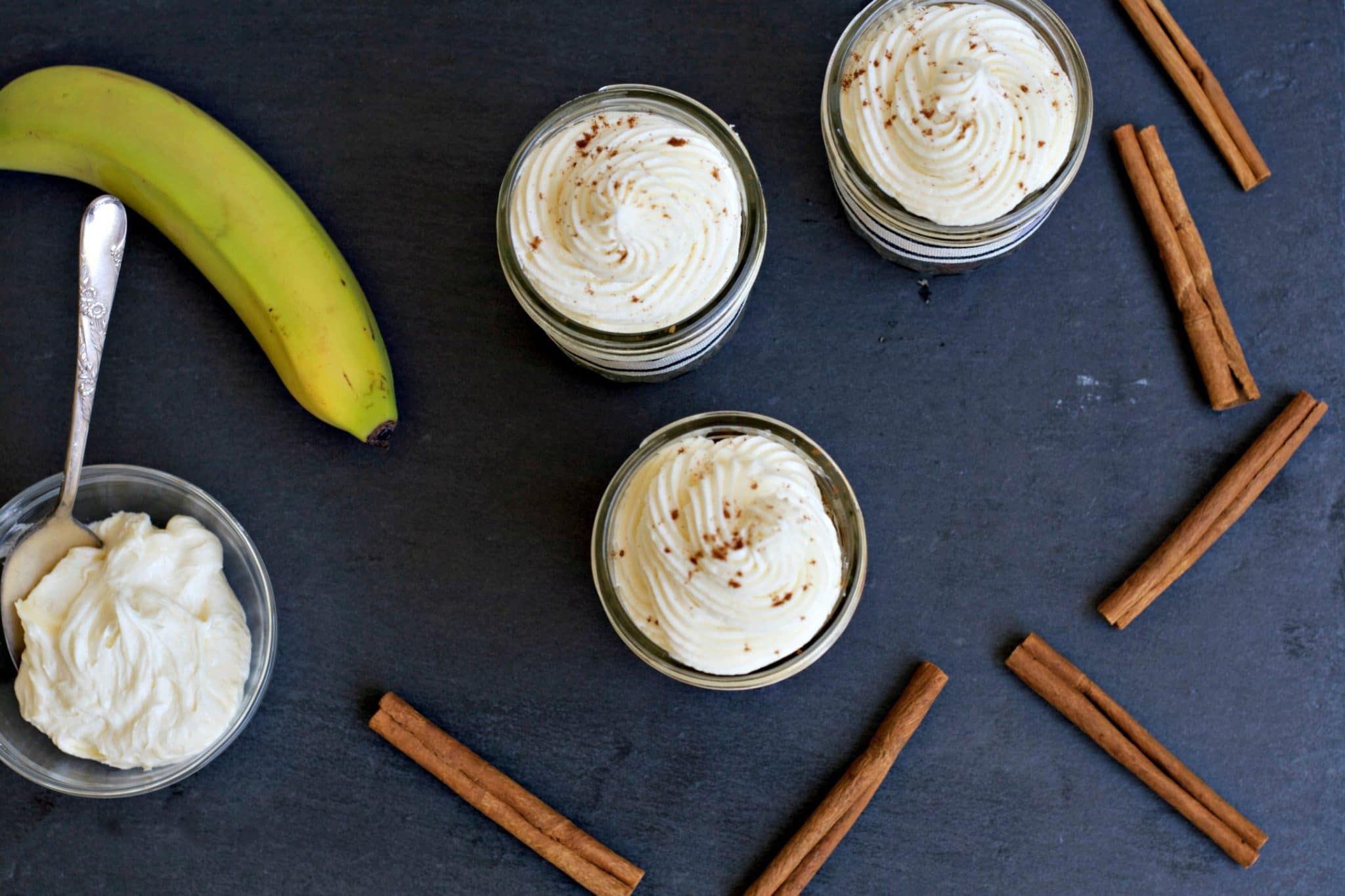 Gently layer the banana bread cubes and cream cheese frosting all the way to the top! You can place the frosting in a cake decorating bag too and do a fancy design if you so desire..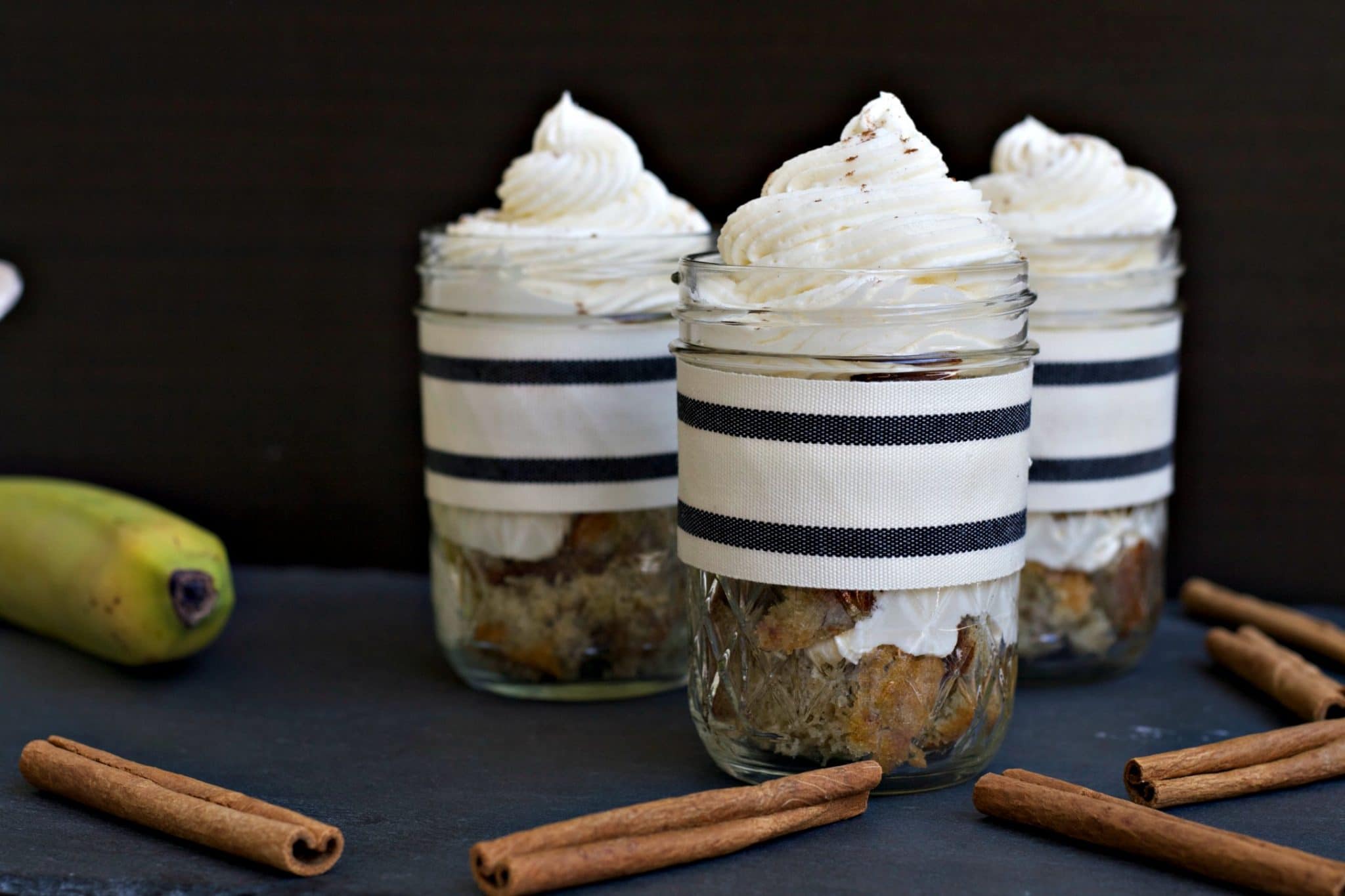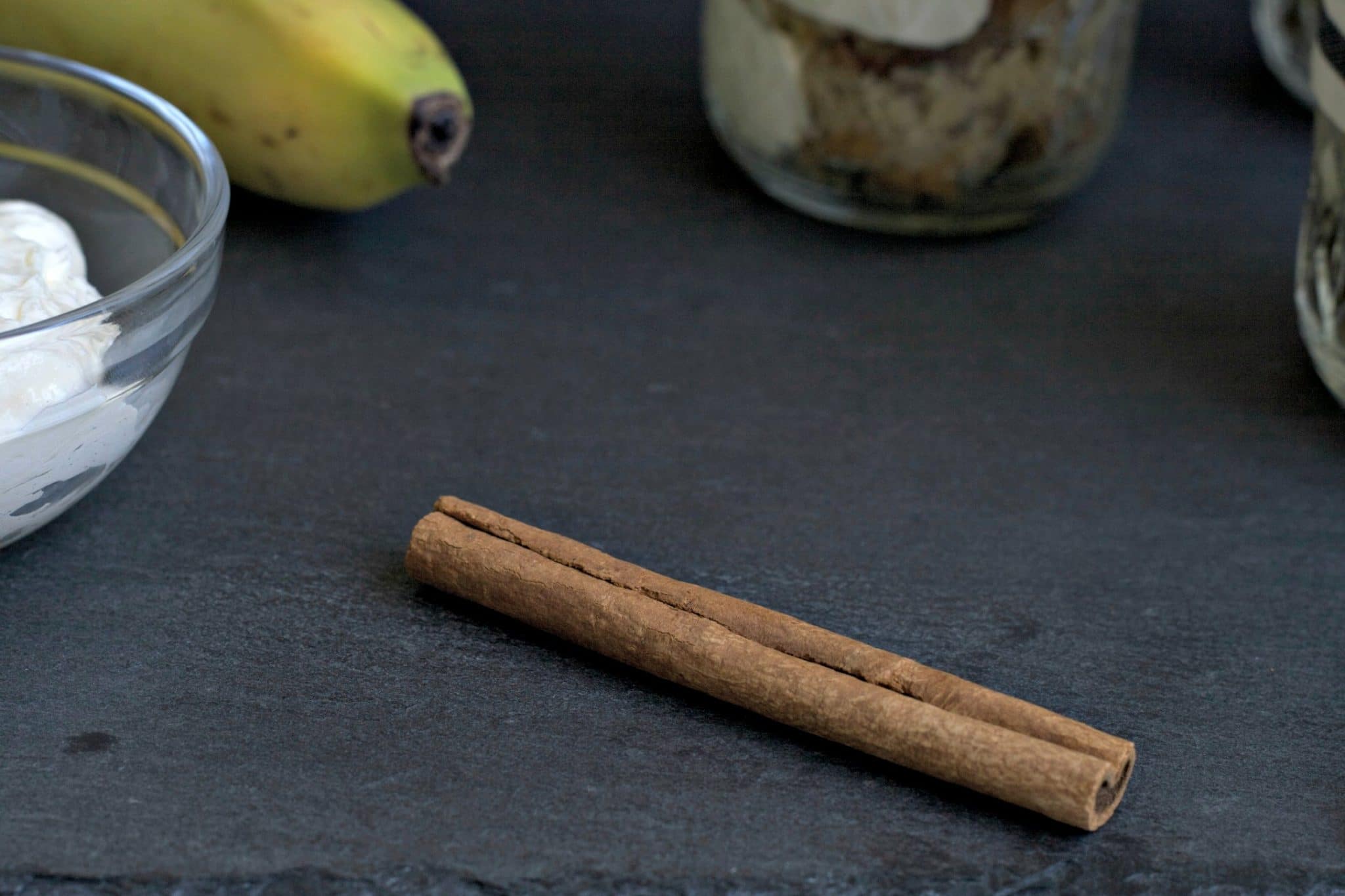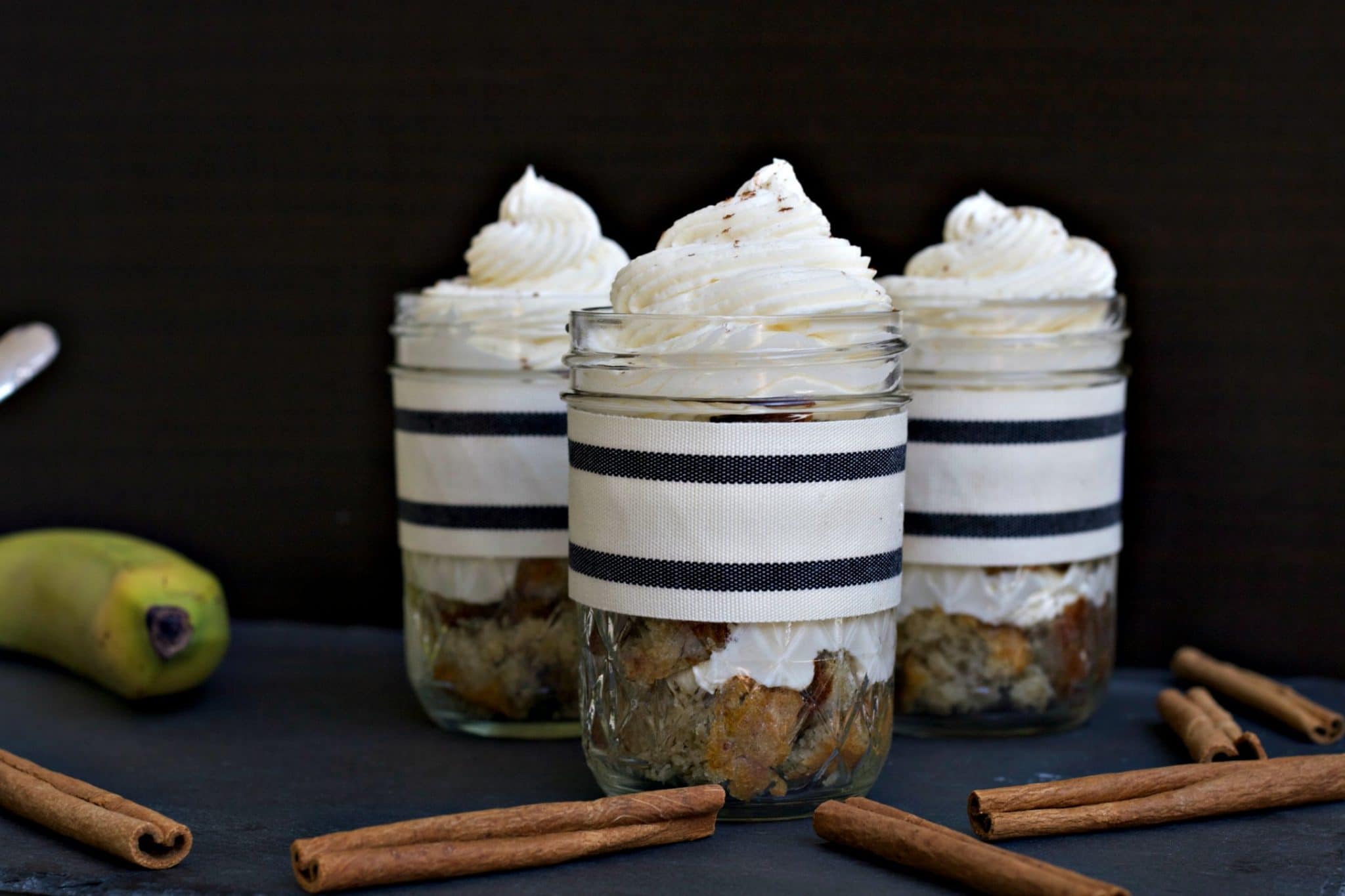 Enjoy your scrumptious jar! You can frost the remaining cupcakes with the cream cheese frosting and have even more delicious bites.
Thank you for stopping by and make sure to stop by next week for my next cake jar installment!