Have you ever had one of those days? You think you're trotting along getting things done and then… your car won't start. It worked fine yesterday, you didn't leave your lights on, it clearly wants to turn on but it just won't.
I was having one of those days today. Lucky for me I live within walking distance of a lot of things, including my workplace. I knew it would make me feel better to have some quality kitchen time, and it being Easter break and all, I was able to clock in some cathartic cooking.
A few hours of productivity later (and a phone call from the shop telling me my car would cost $150 less than they originally thought!), I cranked out some of my favorite recipes. One, an older favorite, I will share very soon. The other is a new creation that I played with for two months while on blog hiatus.
I've been wanting to post a real recipe of my own for a while and I have made Paul suffer through some pretty bad attempts at faux fried chicken. He dutifully ate them but his reaction changed completely when I turned out these bad boys. I've taken my favorite bits and pieces and put them into one recipe. Best part? You get the juicy crunch of fried chicken without the guilt! Yum. Ready? Lets go!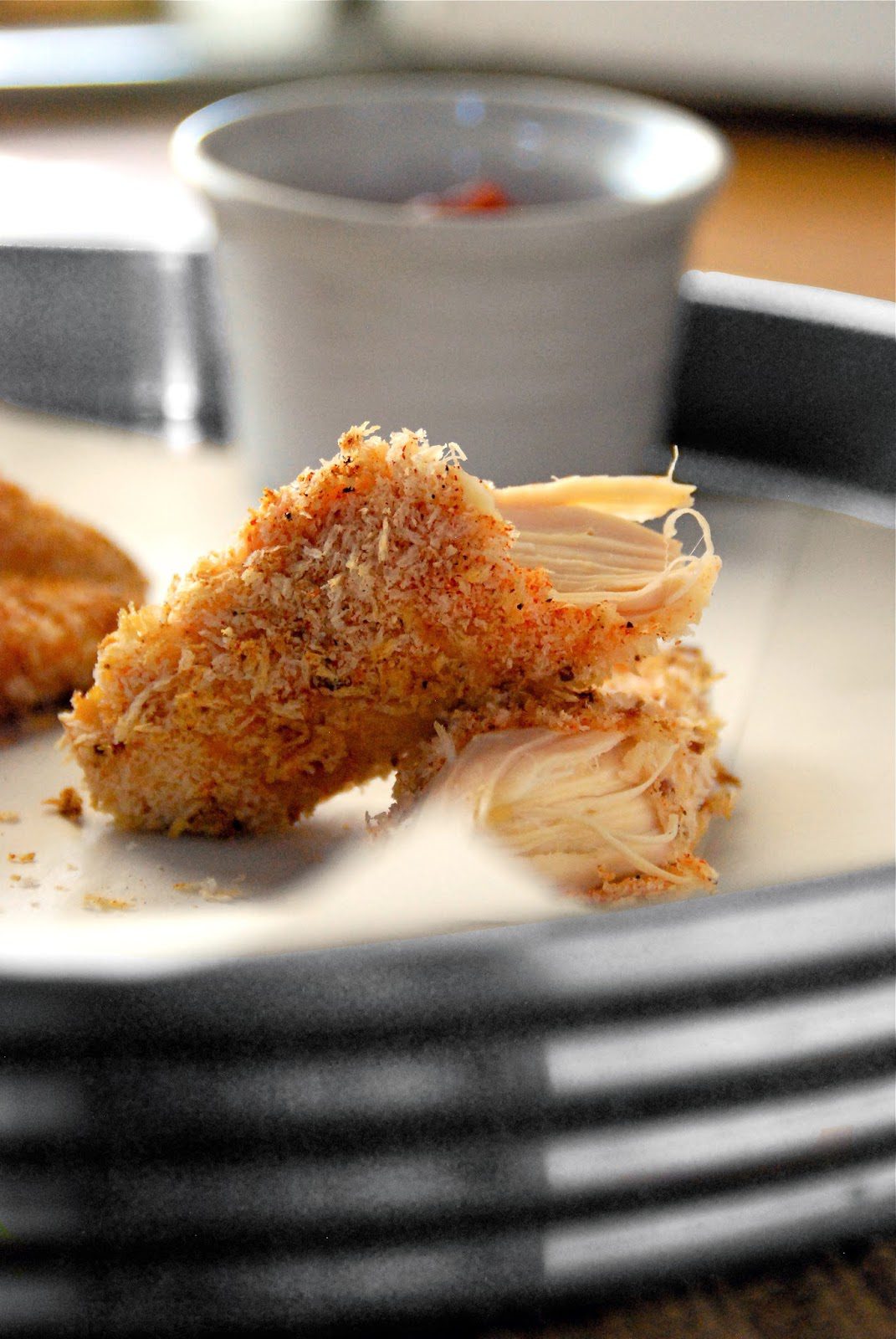 Ashley's Faux-Fried Chicken
yield: 6-7 chicken tenders / total time: 30 minutes
Ingredients
1 lb boneless, skinless chicken tenders
1/2 cup buttermilk (or milk w/ 1 tbsp cider vinegar that stood for 5 minutes)
2 tbsp dijon mustard (I'm talkin' the grainy kind…)
1 cup panko breadcrumbs
1/2 tsp paprika
1/4 tsp garlic powder
1/8 tsp salt
1/8 tsp pepper
cooking spray
Preheat your oven to 475º, line a baking sheet with foil and spray generously with cooking spray.
Put panko and spices in a shallow bowl and toss to combine.
In another shallow bowl, whisk milk and dijon together.
One at a time, coat chicken in milk/mustard mixture then dredge through breadcrumbs. Make sure all sides are covered. Place chicken on foil lined pan. Repeat with all chicken.
Spray chicken with cooking spray. Put baking sheet in oven and cook for 10 minutes.Gently flip chicken with tongs and spray again. Bake another 10-12 minutes, or until done.
Remove baking sheet from oven and serve immediately!
These are great with ketchup, honey mustard, or bbq sauce. Or if you're English like my hubby, HP sauce.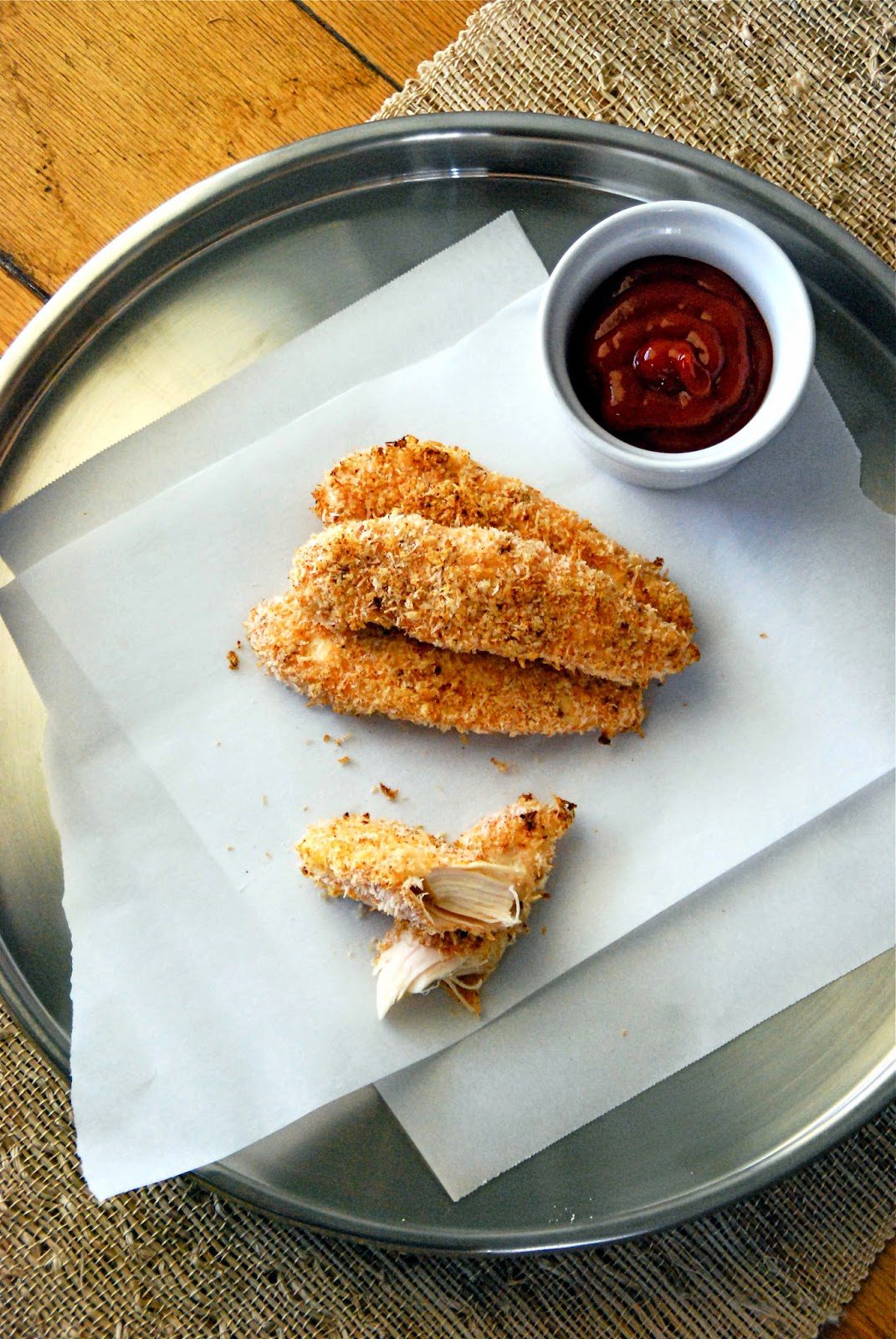 It wasn't a total bust of a day. I had some good meetings, my car is fixed, I got time in the kitchen, and I even finally got to meet one of my mysterious neighbors when he appeared to help me with my car. He disappeared just as quickly, but it was a lovely gesture from an enigmatic man who never waves back… Thanks, neighbor!