When I saw this wonderful dish at the yummilicious 3 Hungry Tummies, my eyes literally lit up. I adore sesame seeds in cooking and baking, and upon seeing that it was a Harumi Karihara recipe, I knew it was a must-do. Remember her Carrot and Tuna Salad which I made? It was such a joy to eat!
Out of curiosity, I googled for the original recipe, and discovered that there are actually two versions of the same dish, from two different Harumi cookbooks! One is from her Japanese Cooking, the other is from her Everyday Harumi, which I am sharing below.
Here's what Harumi herselfhad to say about this dish:
Green Beans with a Sesame Dressing
From the book Everyday Harumi by Harumi Karihara
I love using both white and black sesame seeds in my recipes. They add texture, aroma, flavor, and color. I use a lot of sesame when cooking, and preparing vegetables with a sesame dressing is very common in Japan. I always prepare the dressing in advance and keep some in the refrigerator ready for use. Sesame seeds should always be toasted before use, taking care not to burn them. It gives them an extra-special flavor and makes them easier to make into a paste. If you cannot find sesame seeds or paste, you can use peanut butter or tahini as a substitute. Please experiment with this dressing — try combining it with other ingredients such as rice vinegar, miso paste, or dashi stock to make new sauces and dressings.
– 2 cups green beans
– 1/3 cup toasted sesame seeds
– 2 tbsp superfine sugar
– 1/2 tbsp mirin
– 1/2 to 1 tbsp soy sauce
– Salt, to season
1. Prepare the green beans: Lightly cook the beans in a pan of boiling water with a little salt, then drain and rinse under cold running water and pat dry.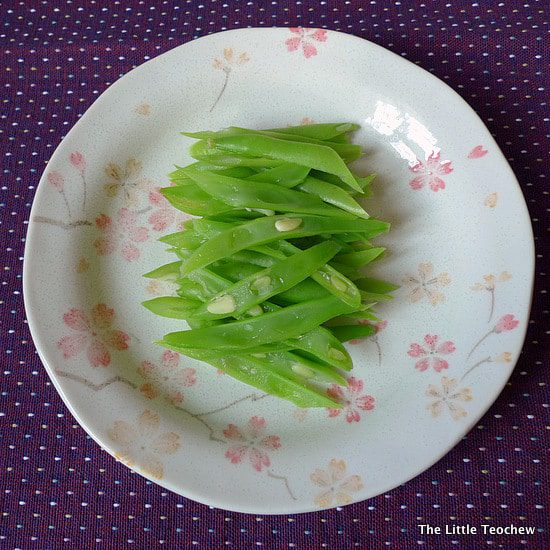 Arrange on a serving plate after the beans have cooked.
2. Make the sesame dressing: Put the sesame seeds into a mortar, preferably a Japanese mortar with a grooved interior. Grind the seeds until they are almost a paste, then add the sugar, mirin, and soy sauce and mix well. Add a little salt if needed.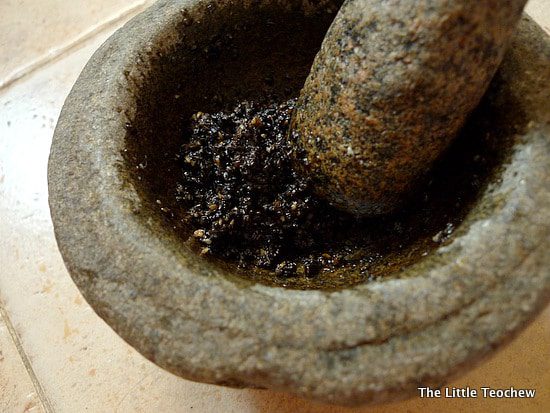 3. Mix the sesame dressing in with the green beans and serve.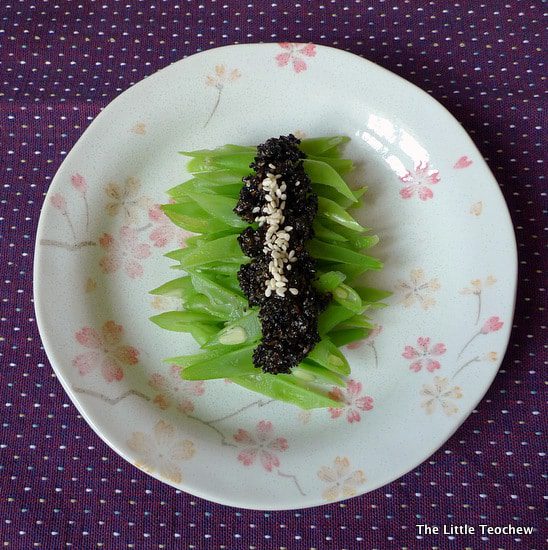 I decided to add some toasted white sesame seeds for contrast. Yin and Yang. Ebony and Ivory. It don't matter if you're Black or White. OK, I'll stop.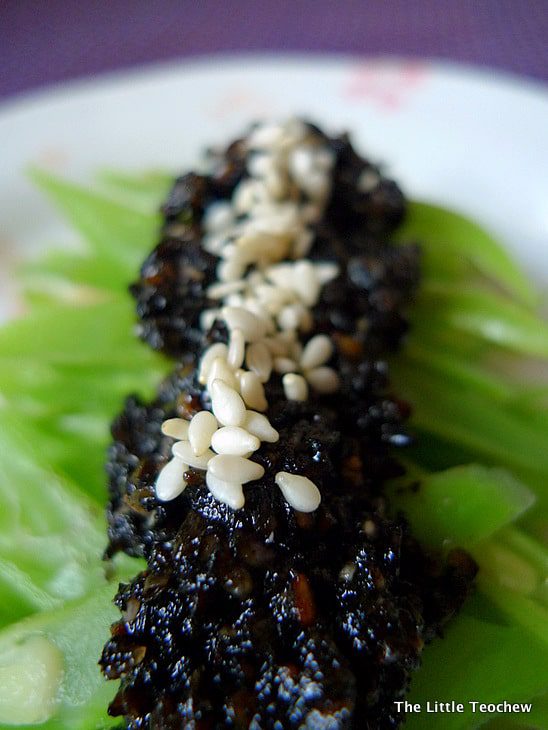 Do take a look at3 Hungry Tummies for a recipe comparison (based on Harumi's Japanese Cooking). The main ingredients are the same, only the proportions vary, so go ahead and adapt to your preferences. Suresh also shared some great ideas – like adding a dash of sesame oil and how to cut the beans – which I did and loved. Thanks bro, for the wonderful tips. 🙂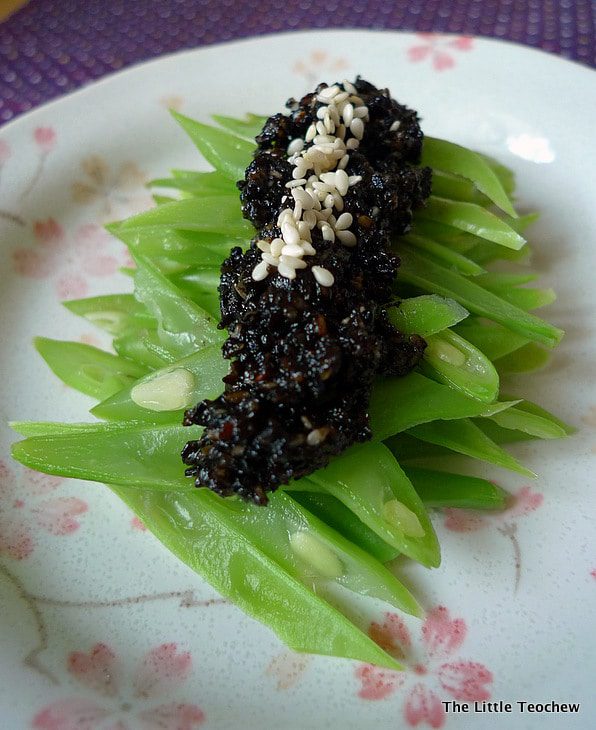 Last look before I mess things up.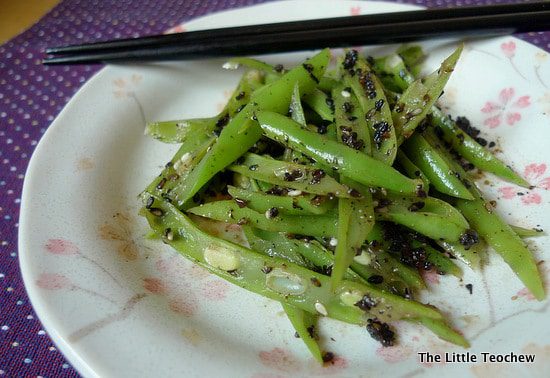 Oishiii!
This is a refreshing, summery dish I would not hesitate to make again. In fact, it's perfect for the hot, dry spell that we have been cursed with lately. Bring on the cold food!