Once I set my mind on something I won't relent until it's finished. At least stubbornness in the kitchen yields tasty treats! I wanted to bake. I wanted to bake cookies. I wanted to bake chocolate cookies. I wanted to bake chewy chocolate cookies. I wanted to bake chewy chocolate cookies that I couldn't eat. So I baked those chewy chocolate cookies and sent them up the mountains with my sweet friends. Problem solved. Or, want satisfied, rather.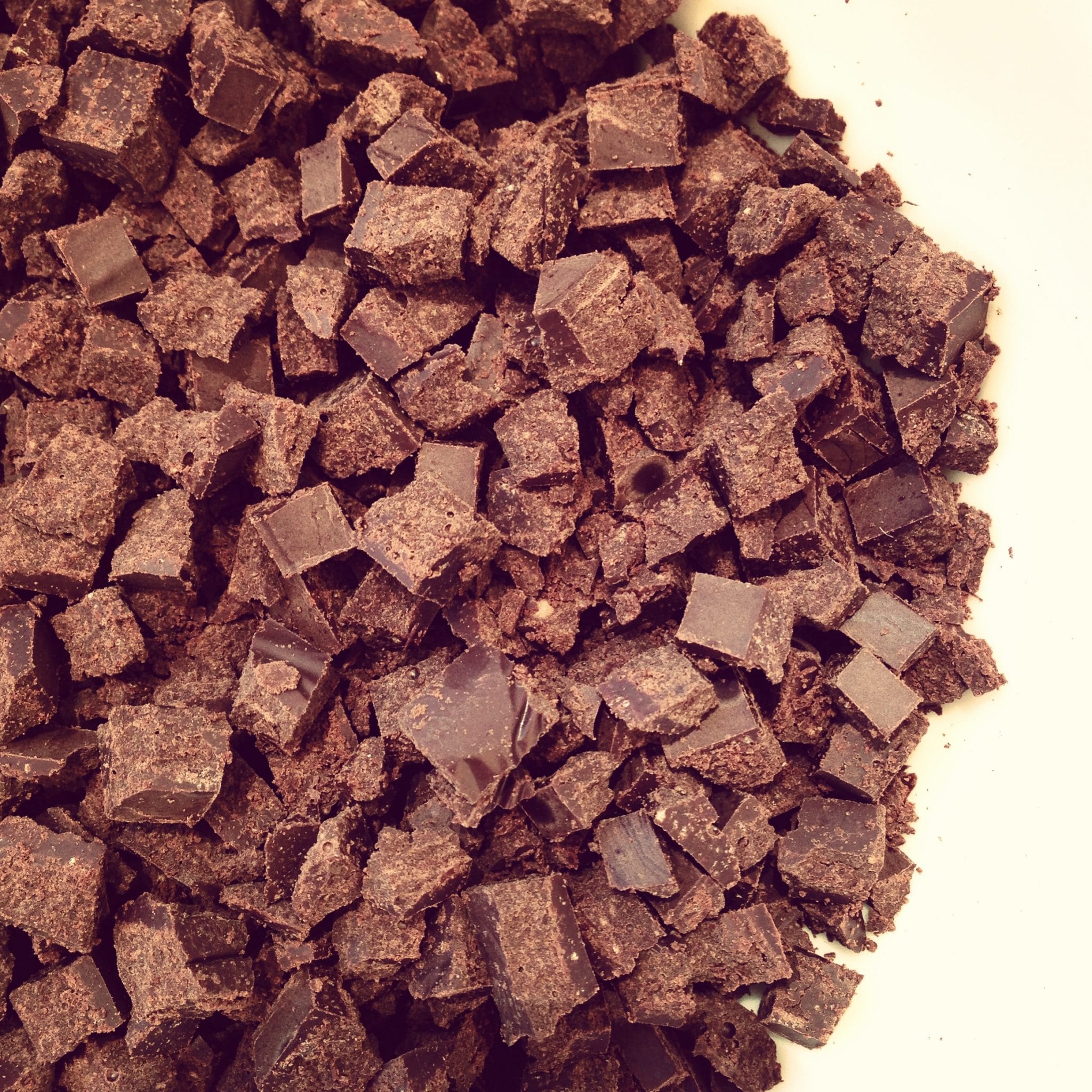 Finally, shelf stable gluten/dairy/sugar free chocolate!!! I've been making "chocolate" with a coconut oil base for a few months, and it's delicious, but it must remain refrigerated. And it tastes a bit like…coconut. I made a very small batch using 100% cacao butter + cacao powder, but that stuff is expensive. So, I found a gluten/dairy free unsweetened baking chocolate and simply sweetened it with coconut sugar and liquid stevia! I'm really interested in sweetening solely with maple sugar – it's conversion is .5-.75:1 cane sugar, so less could be used to sweeten the chocolate with a reduced chance of seizing. I'll give it a shot and post an update soon! If there's store bought chocolate you can use, please do! I'd gladly use Enjoy Life's gluten/dairy/nut/soy free chocolate if it weren't for my pesky cane sugar intolerance.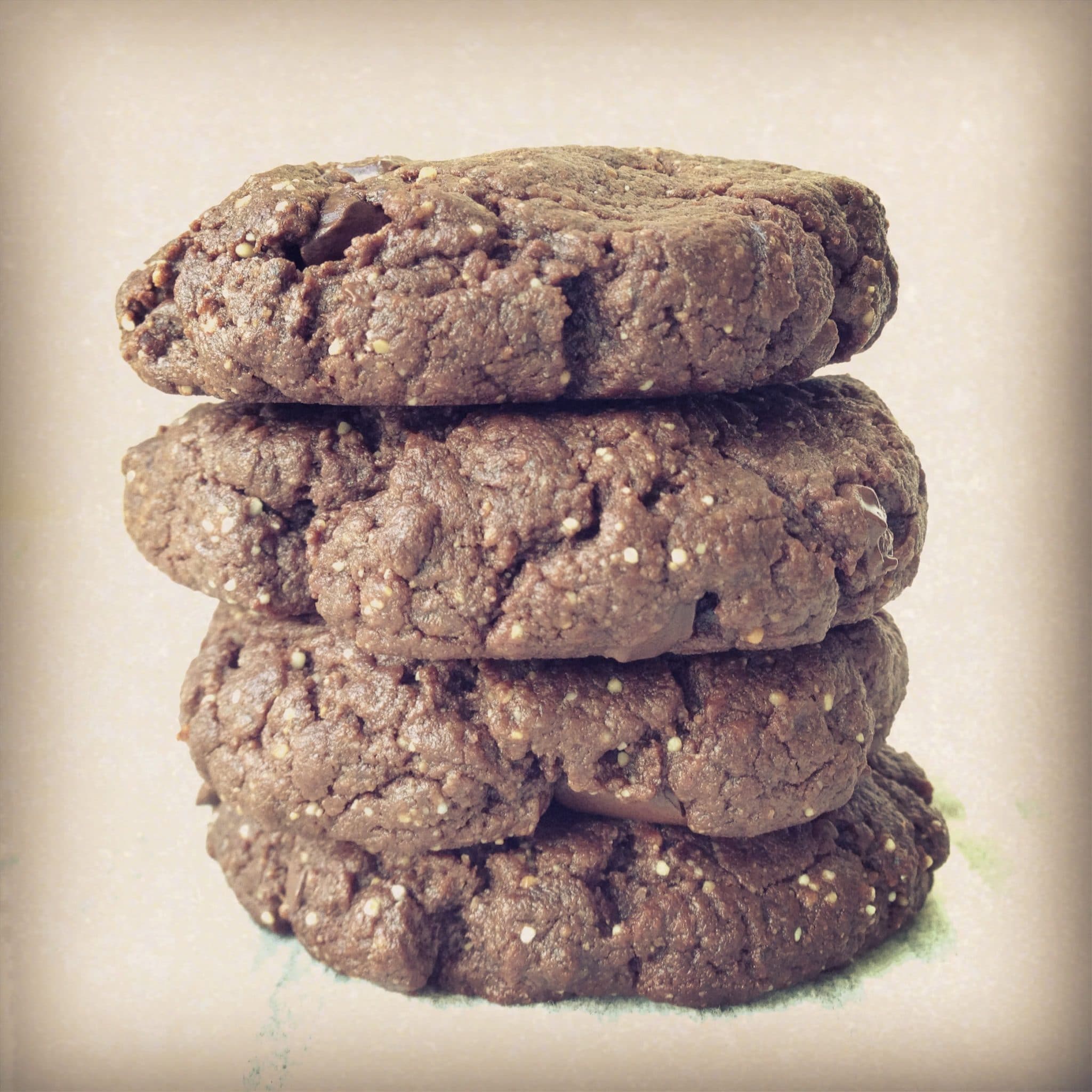 These cookies are full of chocolate and free of common allergies and sensitivities. Need a nut free option? Sun butter! Vegan? Maple syrup! Paleo? Almond butter! Need another substitution? Ask in the comments!
Chewy Grain Free Chocolate Chocolate Chip Cookies
Makes about 12 cookies
1 cup Almond, Peanut, or Sun Butter
1/2-1 cup Chocolate Chips, recipe below or use store bought
1/3 cup Honey or Grade A Maple Syrup
1/4 cup Cocoa Powder
1 tbsp Chia Seeds + 3 tbsp Water, combine in small bowl and set aside
1 1/2 tsp Baking Powder, grain free
1 tsp Salt
Preheat oven to 350*
Dump all ingredients, except chocolate chips, into the bowl of an electric mixer and beat on medium speed until combined, scraping the bowl with a spatula a few times. Add chocolate chips and combine with spatula.
Using a 1/8 cup measure, scoop out dough and slightly flatten onto a baking sheet leaving about 2 inches between cookies. Bake 12-15 minutes.
Store in an airtight container at room temperature.
Dairy/Sugar/Soy/Gluten Free Dark Chocolate Chips
Makes about 2 cups
8 oz Unsweetened Baking Chocolate
2/3 cup Coconut Sugar, measured and then powdered in a food processor or high speed blender
Gently melt chocolate over a double boiler, whisk in coconut sugar and stevia, pour into plastic wrap lined 8×8 inch baking dish, allow to cool, cut into chips or chunks!
Store in an airtight container at room temperature.