Yeay for the weekend! Are you a cereal person or you prefer a long leisurely hot meals for breakfast? And does eggy stuff included in your monring perk-me-ups? I am usually a headless chicken in the mornings but when time permits, these french toasts are a delight for breakfast on the go as well as a leisurely sit in family brunch. This month, I shared few special recipes for the BBC Good Food Asia magazine, with summer hols being around,  my whole section is on kids special! I included these versatile french toasts as well, considering how delicious and healthy they are for the kids ( adults alike!).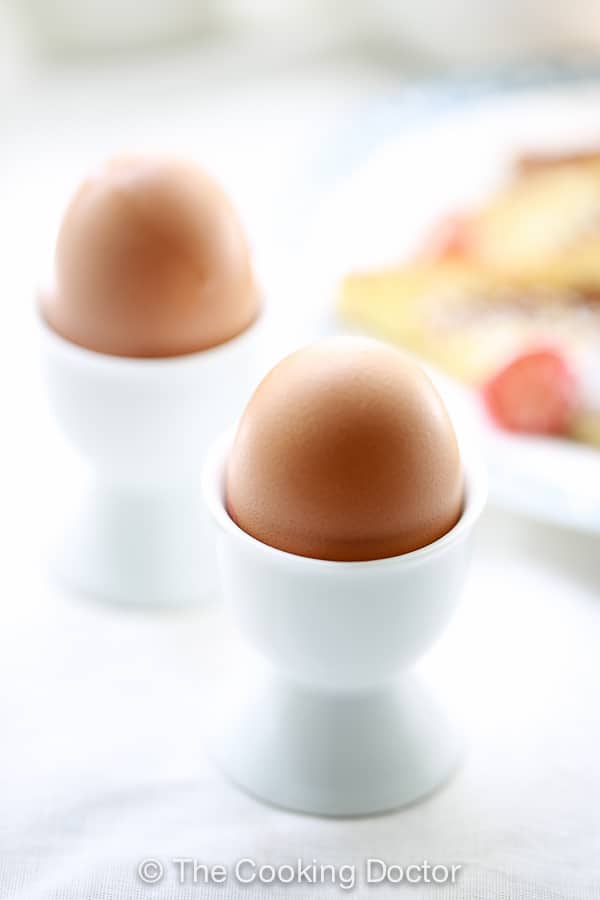 Even with the fussiest toddler on the block ( mine!), these toasties are usually loved than turned away. I like to dip them in a more savoury concoction for the adults in the house, but sometimes even they succumb to the sweet temptation of honey syrup, sweetened dessicated coconut sprinkles or sliced fresh fruits. You can use your own homemade bread if you like, but don't nose me down if you see me walking up the bread aisle on the supermarket! You can even make them with sliced up baguettes, one day old croissant or any bread you have.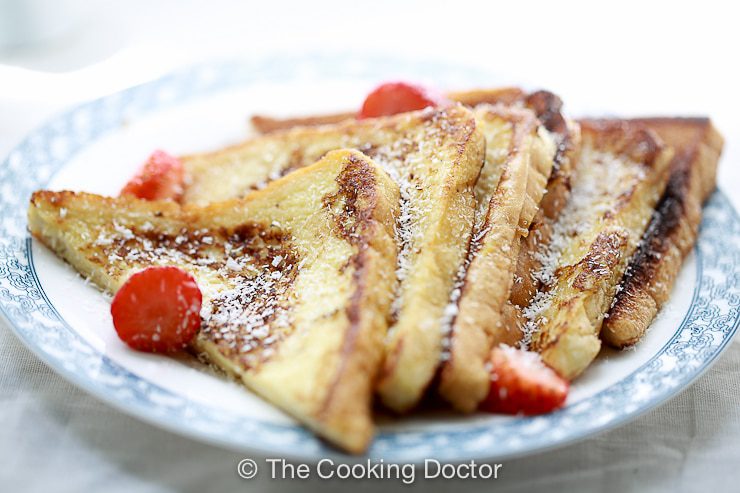 With Ramadhan just around the corner, I hope you will be inspired to try out this easy recipe for the morning meal. I am sure you have something heavier lined up for the iftar to break the fast with. For more ideas check out the ramadhan party page, where lots of bloggers have shared their ramadhan recipes, and perhaps if you have some from your archive or even new ones, it's time to submit yours too for a chance to win The Cooking Doctor macaron set!
Till then enjoy the weekend, and Ramadhan mubarak for those who are observing!
Sweet Savoury French Toast | BBC GF June 2014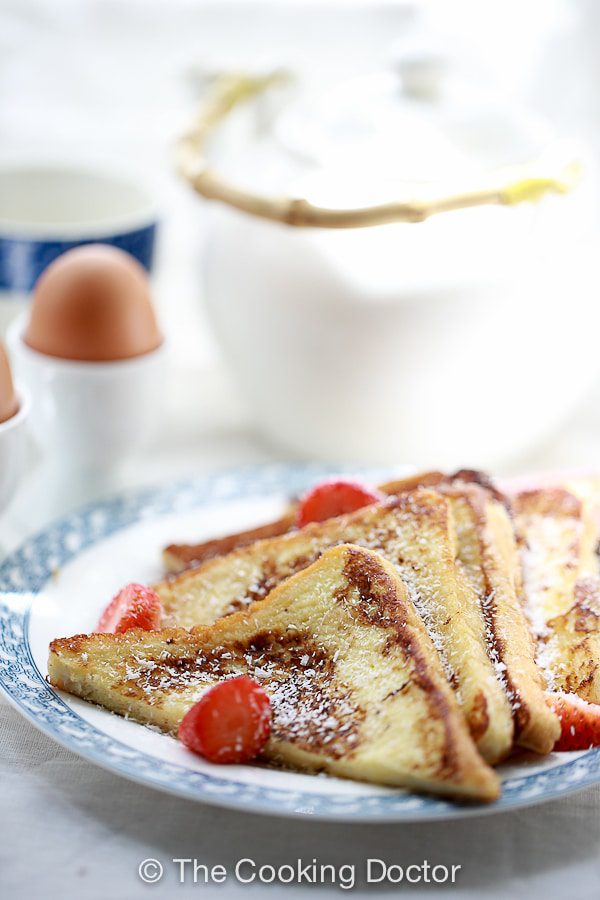 Sweet savoury french toasts, ideal for the quick breakfast or leisurely brunch.
Recipe type: Breakfast
Serves: 4
Ingredients
8 slices white bread ( or even whole meal bread)
3 large eggs
¾ cup milk
1 tsp vanilla extract
2 tbsp heavy cream ( optional )
a pinch of salt
2 tbsp honey
1 cup fresh strawberries, chopped coarsely
¼ cup desiccated coconuts
2 tbsp salted butter
Instructions
Whisk the eggs with cream, milk, salt, vanilla and honey until well combined and fluffy.
Heat the griddle or non-stick pan.
Melt the butter until almost brown.
Dip the bread slices into the eggy mixture then straight onto the griddle.
Pan fry both sides until golden brown.
Slice the breads into triangles and serve with chopped strawberries and generous sprinkle of coconut.