Oh fall!  Such a beautiful thing!
Especially when you think about all the wonderful pumpkin and apple cakes and pies and cookies.  Ohh! The possibilities are endless.  Whipping up a batch of any of these goodies fills your home with warmth and comfort.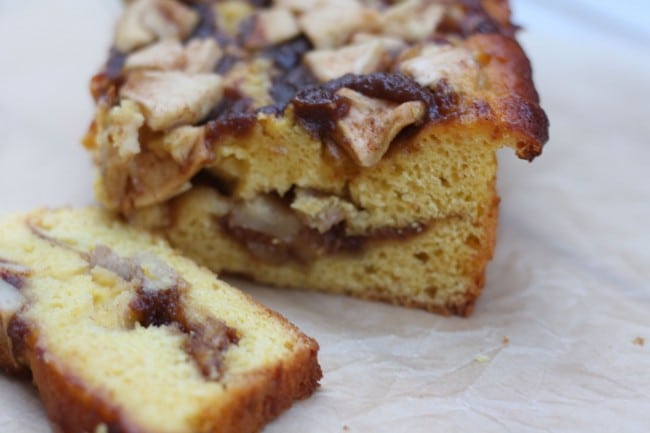 When Musselman's contacted me and asked me to put a twist on a classic recipe using apple butter, I jumped at the chance.  My apple butter baked brie bites are one of my most popular recipes!  I know any recipe with apple butter is a sure fire favorite.  One of my favorite fall recipes is Jewish Apple Cake.  The perfect pairing for Jewish Apple Cake? Apple Butter and Pumpkin! The perfect twist to this comforting fall classic.
And when your apple store looks like this….you'll want to make this everyday.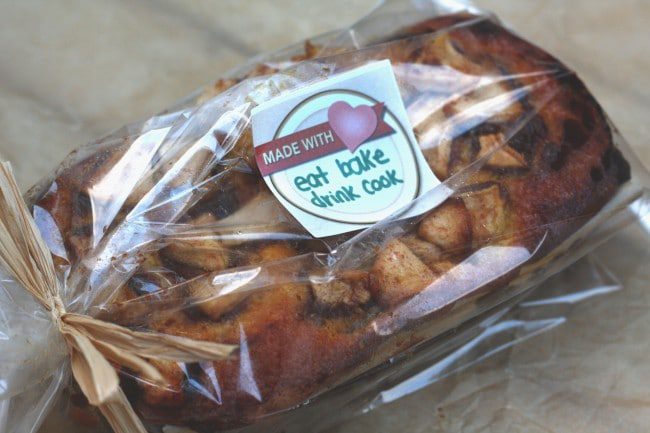 Bake some love, share some love with your own fall recipes!  Musselman's is providing one lucky winner with a fall baking kit.  Visit Musselman's new Apple Butter e-recipe book and leave a comment below about your favorite fall recipe by Tuesday, October 8, 2013 11:59 pm EST. One lucky winner will be chosen at random.  One entry per person, US residents only.  Thanks!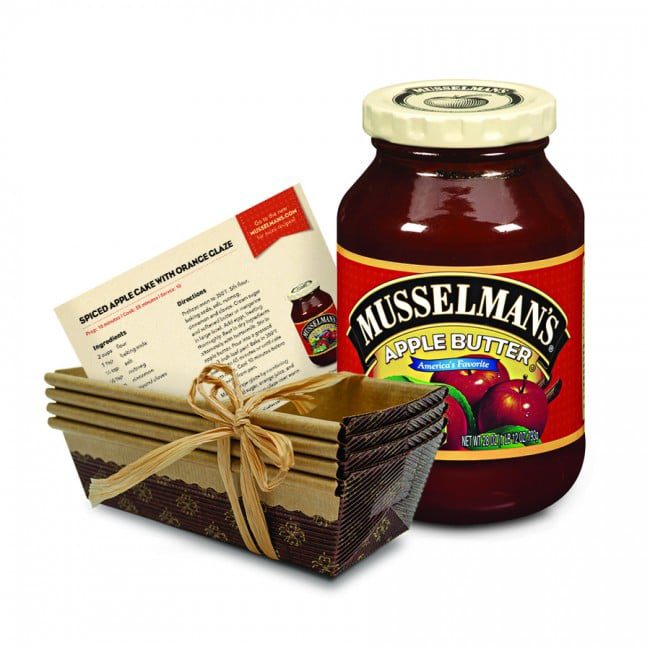 Bake: Pumpkin Jewish Apple Cake and a Giveaway!!!!
Ingredients
3 cups all-purpose flour
1/2 teaspoon salt
2 1/2 teaspoons baking powder
2 cups sugar
1 cup pumpkin
4 eggs
1/4 cup orange juice
2 teaspoons vanilla extract
4 apples – peeled, cored and sliced
2 teaspoons ground cinnamon
1/4 cup sugar
1 1/2 cups Mussleman's apple butter
Preheat oven to 350 degrees. Grease pans (2 large loaf pans or 4 small loaf pans).
Combine the ground cinnamon, 1/4 cup sugar, and apples and set aside.
In a large mixing bowl, combine the flour, salt, baking powder.
In the bowl of an electric mixer combine pumpkinl and 2 cups of the sugar. Mix until combined
Add eggs and mix until incorporated.
Add orange juice and vanilla and mix until incorporated.
Add flour mixture gradually and mix until incorporated.
Pour 1/2 of the batter into the prepared pan(s).
Top with 1/2 of the apple butter.
Top with 1/2 of the apple mixture.
Pour the remaining batter over the top, spread the remaining apple butter over the batter and layer the remaining sliced apples on the mixture.
Bake at 350 degrees F for 70 to 90 minutes.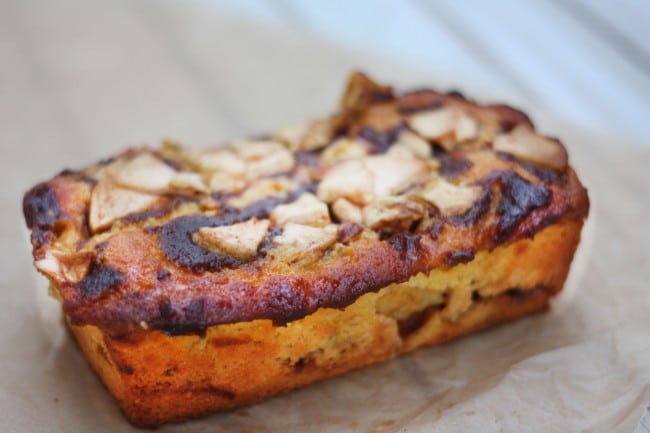 *Musselman's provided me with some of the ingredients for this post, but all opinions are my own*