There was a special request made in my house for banana bread. Funny, I don't remember putting out a suggestion box
I set out to make a healthier banana bread so that I could also enjoy a couple of slices and feel good about what I was eating. There's still enough butter and sugar in this recipe that it doesn't taste too "healthy-hippie-dippie-forest-floor-crunchy-granola-you-call-this-bread?!"
In other words, you can still pass it off to your family as good ol' fashioned banana bread and know they're reaping the benefits of a few healthy substitutions and it's inclusion of fat-free yogurt, ground flaxseed, and whole wheat flour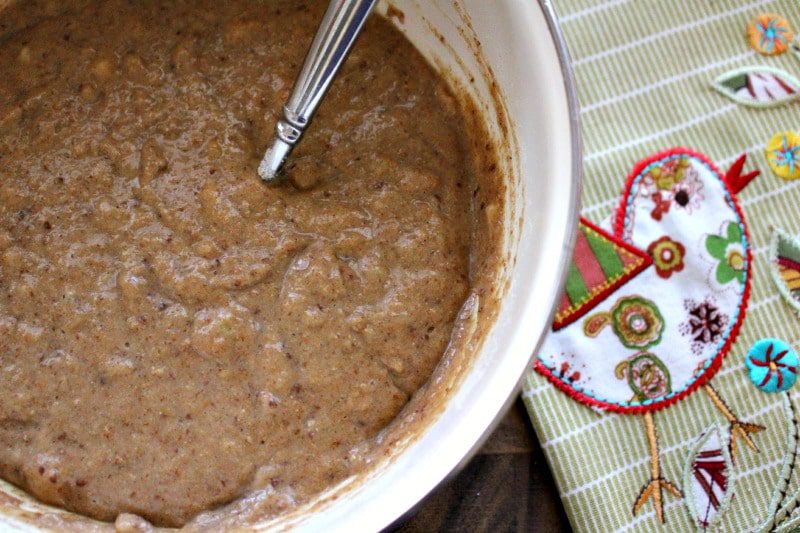 Yogurt is a good source of protein and calcium, and baking with it reduces the amount of butter needed. Flaxseeds provide omega-3 fatty acids, lignans, and fiber. Whole wheat flour is all around more nutritious and packs more protein and fiber than it's white counterpart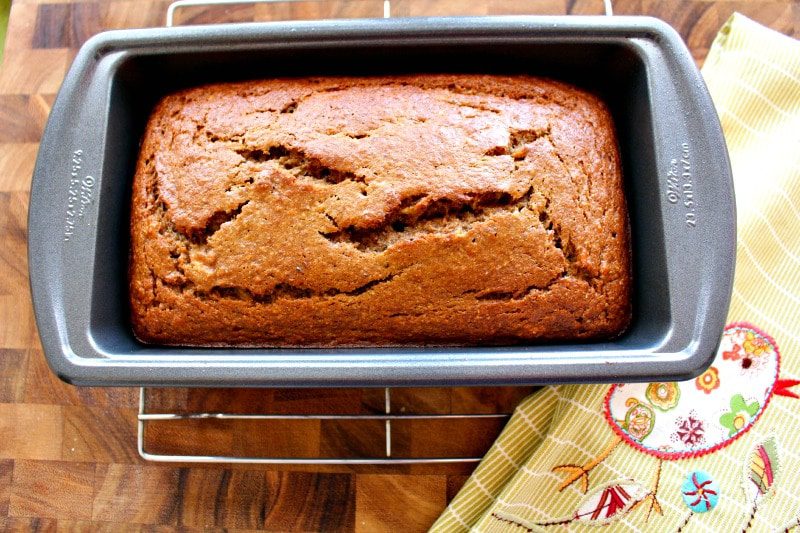 This banana bread was a hit — moist, not overly sweet, and super flavorful! I like to eat it either right out of the oven or toasted with a little almond butter for an added protein boost.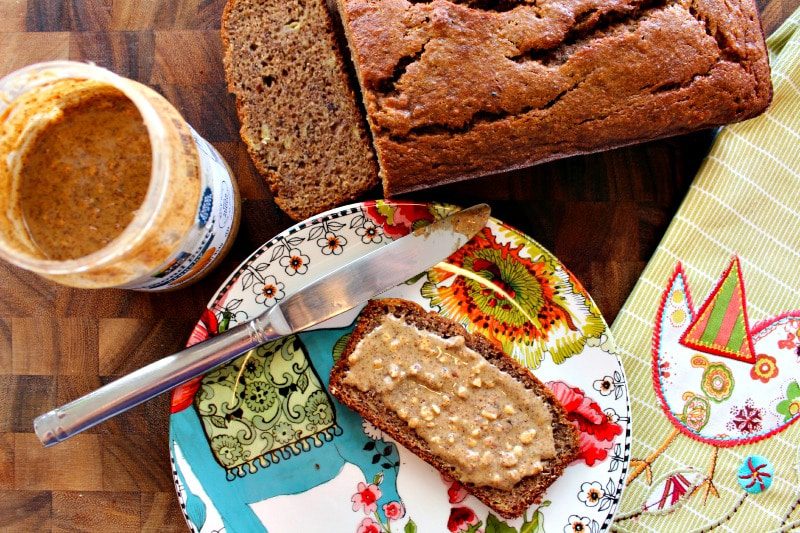 Healthy Banana Bread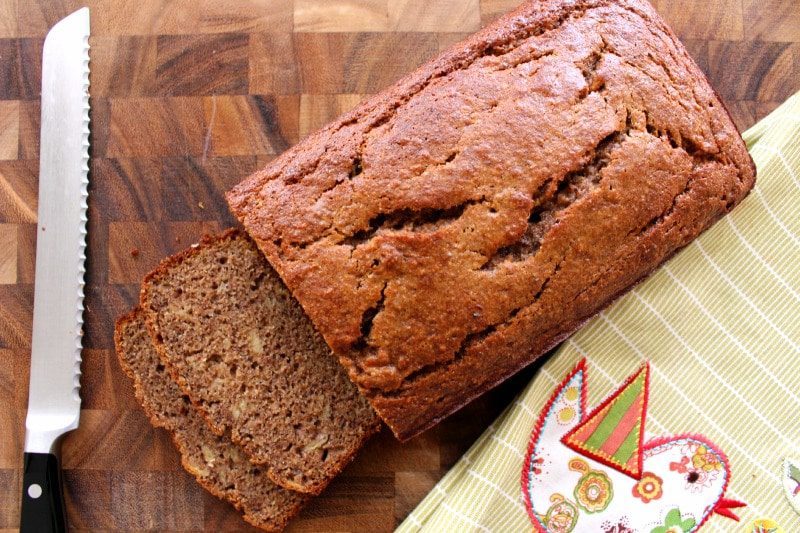 Serves 12
Moist, banana-y, healthy, but not too healthy — this healthier banana bread uses a few substitutions to boost it's nutrient content, but sacrifices nothing when it comes to flavor, making it both mom- and kid-approved!
3 very ripe medium bananas, mashed
1/3 c plain fat-free yogurt
5 Tbs butter, melted
2 large eggs
1/2 c granulated sugar
1/2 c packed brown sugar
1 1/2 c whole-wheat flour
1/4 c ground flaxseed
3/4 tsp baking soda
1/2 tsp salt
1/2 tsp ground cinnamon
1/2 tsp allspice
Instructions
Preheat the oven to 350 degrees.
In a large mixing bowl, mash the bananas with a fork.
To the bananas, add yogurt, melted butter, and eggs. Beat these ingredients together.
Next, add the granulated and brown sugars to the banana mixture, and beat until combined. Set aside.
In a separate bowl, combine the flour, ground flaxseed, baking soda, salt, cinnamon, and allspice. Lightly mix these all together.
Add the flour mixture to the banana mixture a little bit at a time. Mix until just blended.
Pour the batter into a greased 9×5-inch loaf pan and bake at 350 degrees for 55 minutes or until a toothpick inserted into the center comes out clean.
Remove from oven and allow to cool for at least 10 minutes. Remove bread from pan, slice and serve!