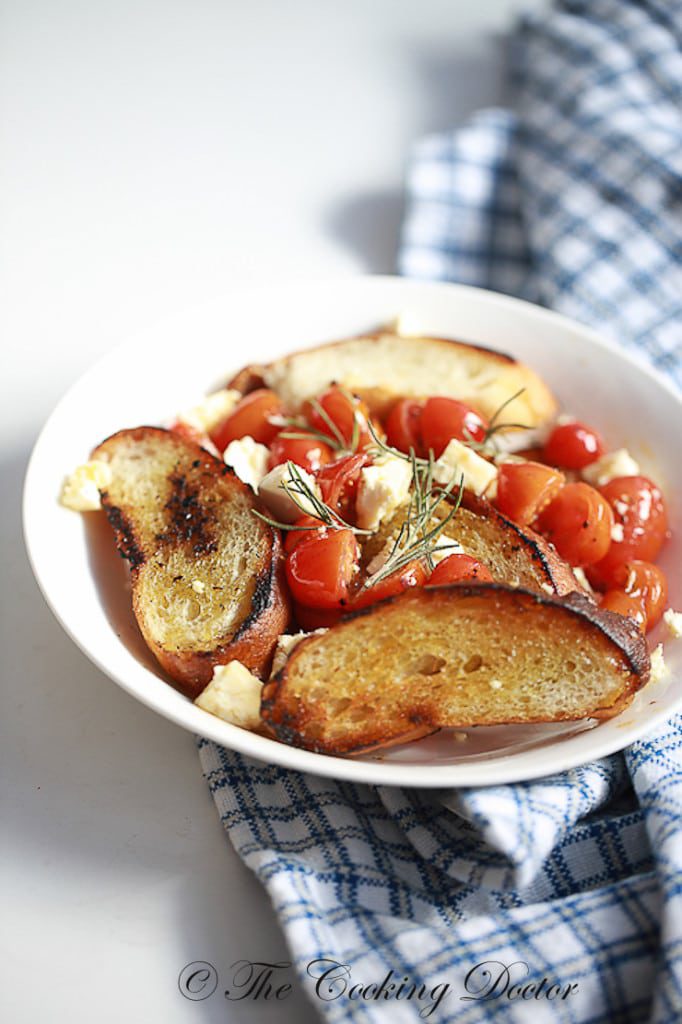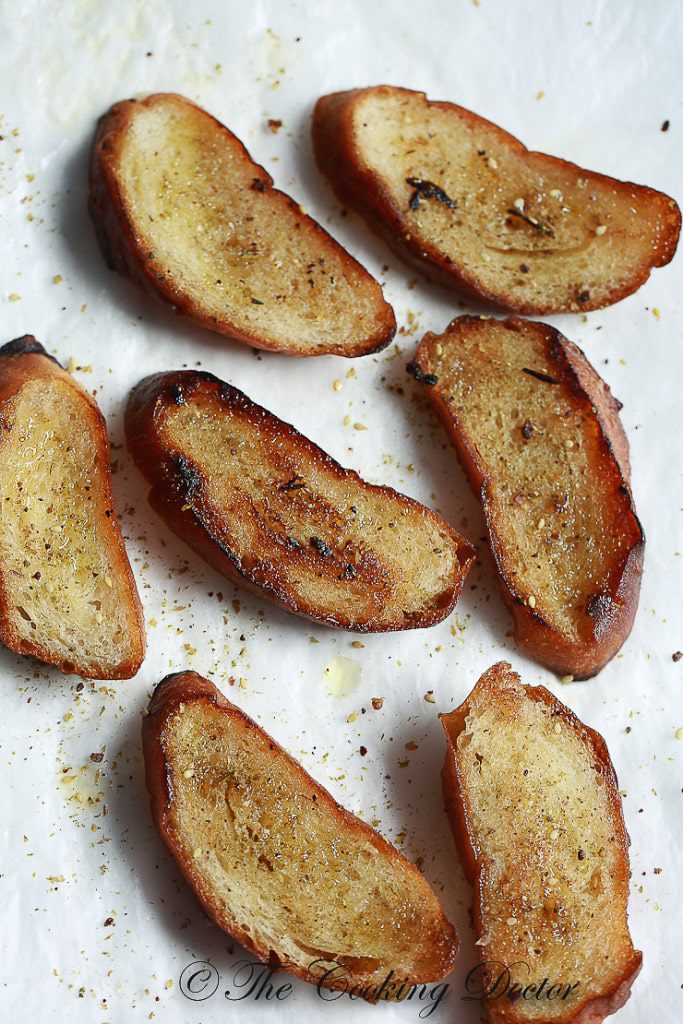 This week has been chaotic with a lot of spice boxes, stacked up high in my pantry. Waiting to be measured and packaged into their tiny little homes. I have been mixing a lot more of spices into my cooking, even for breakfast like this gorgeous platter of baguettes transformed into a middle eastern panzanella salad. I am munching on those crunchy, za'atar sprinkled toasties as I am typing this, the direct sun from the patio brings me back to Sultanahmet, Istanbul. I could not recall the boutique hotel that we stayed, but then again that was many years ago. We purposefully chosen that hotel for the sun terrace that face the Blue Mosque, but on arrival I was not that impressed with the dilapidated state of the hotel. The next morning I realised that I made the right choice when breakfast was served. Far from the typical continental choices, instead there were feta, grilled cherry tomatoes and slices of baguettes placed neatly in a wicker basket. That was also the first time I ever indulged in feta cheese for breakfast.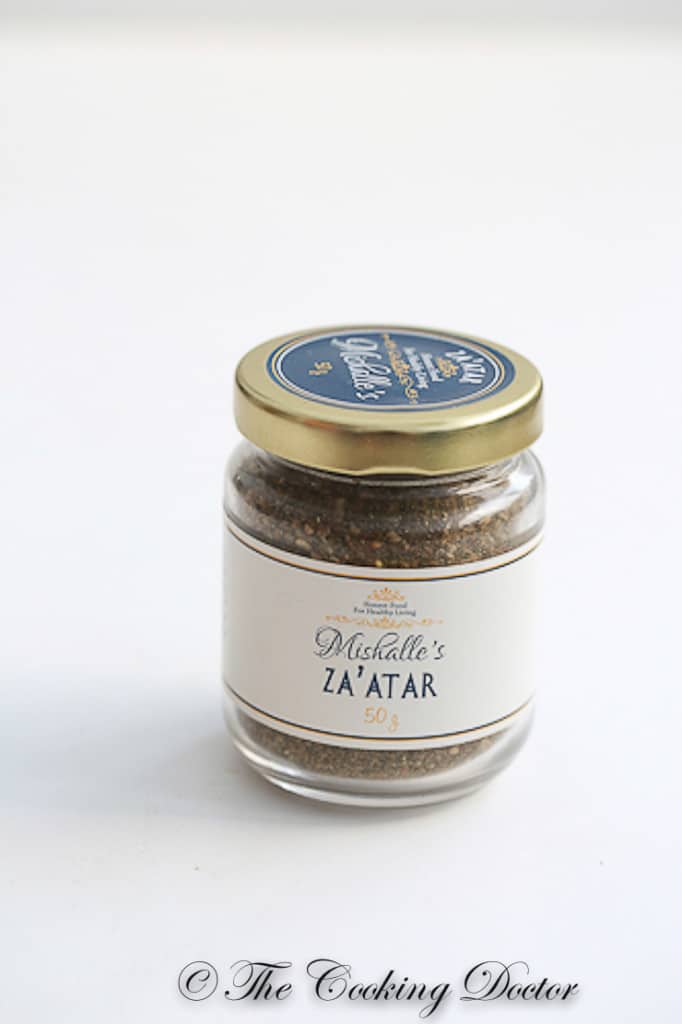 The habit has now become more of a norm, and much to my husband's chagrin, food with pungent smell makes a bad morning kiss. But when you pair those crumbled feta with a day-old baguette regaining its crust once again after being pan toasted with za'atar and olive oil, you will forget the world! I tend to make weekly baguette these days, and I notice  with our high level of humidity here the crust never stay crusty for so long. Pan toasting or grilling the breads really make a big difference. I served a slightly similar version to my bread workshop participants recently, butter toasted instead of olive, mozzarella balls instead of feta and plenty of homegrown basils instead of za'atar. The platter was finished in no time! I should really find that Sultanahmet's hotel owner to thank for.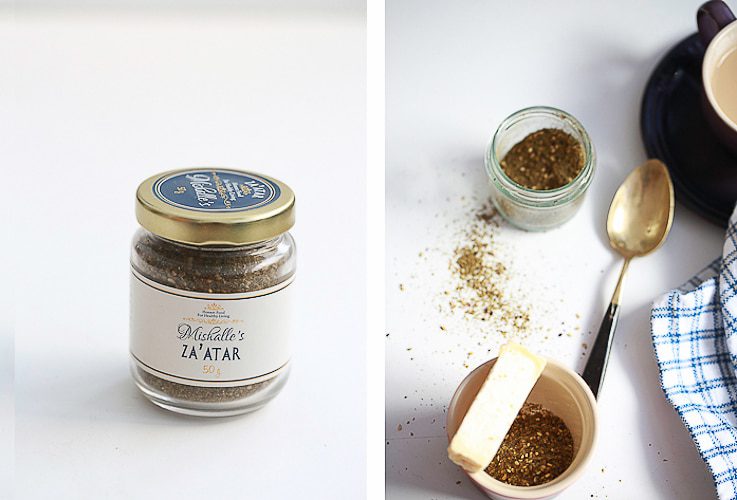 Now back to the spice mixing story. This idea that has been brewing for ages has now seen the light of the day. I am happy to report that our special mix of Za'atar is available in our online Deli. We managed to sourced the main bulk ingredients from Lebanon before I added some personal touch to the za'atar mix. Za'atar is great as a simple dip, just mix with olive oil and you are good to go. Or use it as marinade along with garlic for meat such as lamb or chicken thighs. If you feel indulgent in the morning, how about this panzanella?
Baguette Panzanella Salad with Za'atar and Feta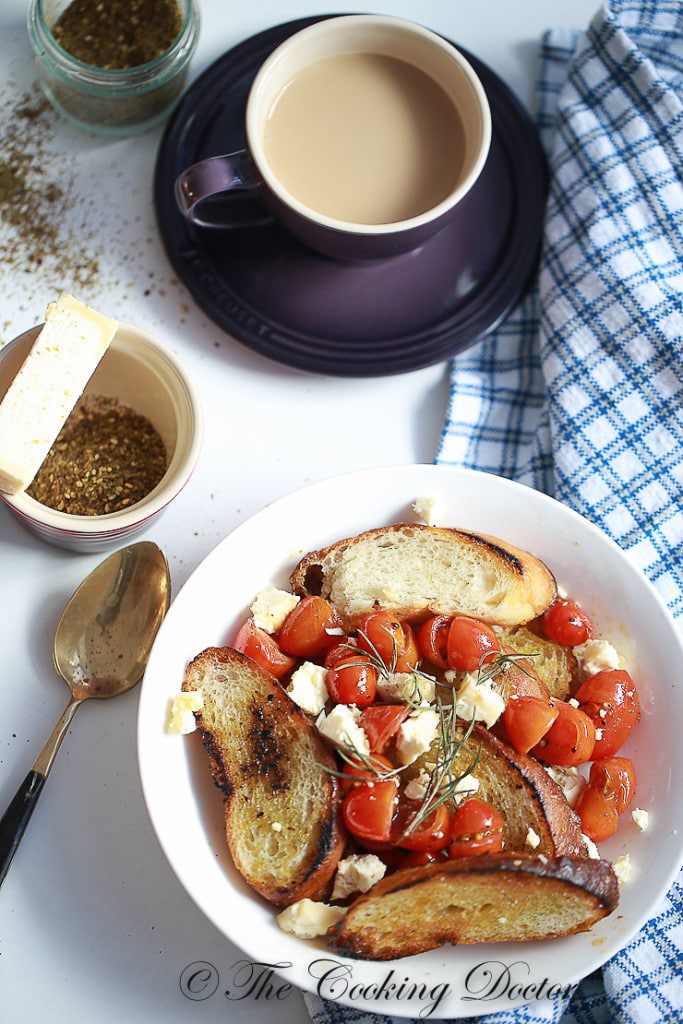 Prep time
10 mins
Cook time
10 mins
Total time
20 mins
A light breakfast or snack, using baguette, feta and za'atar as main ingredients.
Serves: 4 servings
Ingredients
1 day-old baguette, sliced thickly
2 tbsp za'atar mix (we use Mishalle's)
4 tbsp extra virgin olive oil ( we use our own herb infused olive oil by Mishalle's )
¼ cup crumbled feta
½ cup cherry tomatoes, halved
2 clove garlic
Instructions
Take a clove of garlic and rub on the baguette slices.
Mince the remaining clove of garlic and add into za'atar and olive oil in a bowl. Mix well.
Brush the baguette slices with the oil, on both sides.
Heat a couple of tablespoons of the oil mix in a pan.
Pan fry the baguette until the sides are golden brown. Set aside.
Panfry the cherry tomatoes until almost mushy.
To serve, place few baguette slices with cherry tomatoes and crumble some feta cheese on top.
Drizzle some za'atar oil on top and serve warm.