When it comes to Italian I gotta say I like it super simple, I love this recipe on its own but its also a good platform to add your favourite extras, fresh basil and vine-ripened tomatoes…match made.
Ingredients – serves two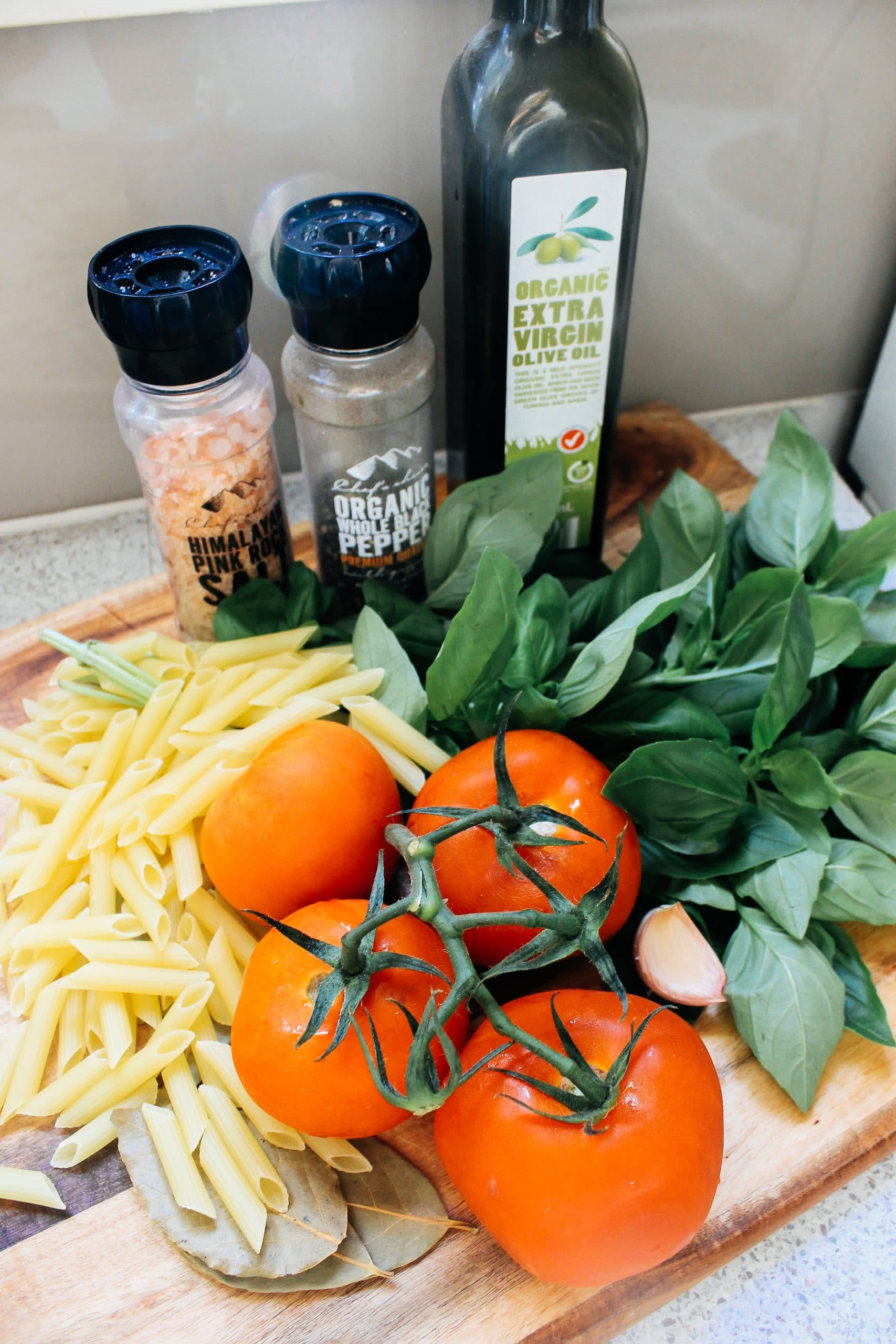 200g of your favourite pasta
SAUCE
1kg x vine ripened tomates
1 x bunch basil
2 x cloves garlic
1 x brown onion
2 tsp salt
1 tsp pepper
5 bay leaves
2 tbsp olive oil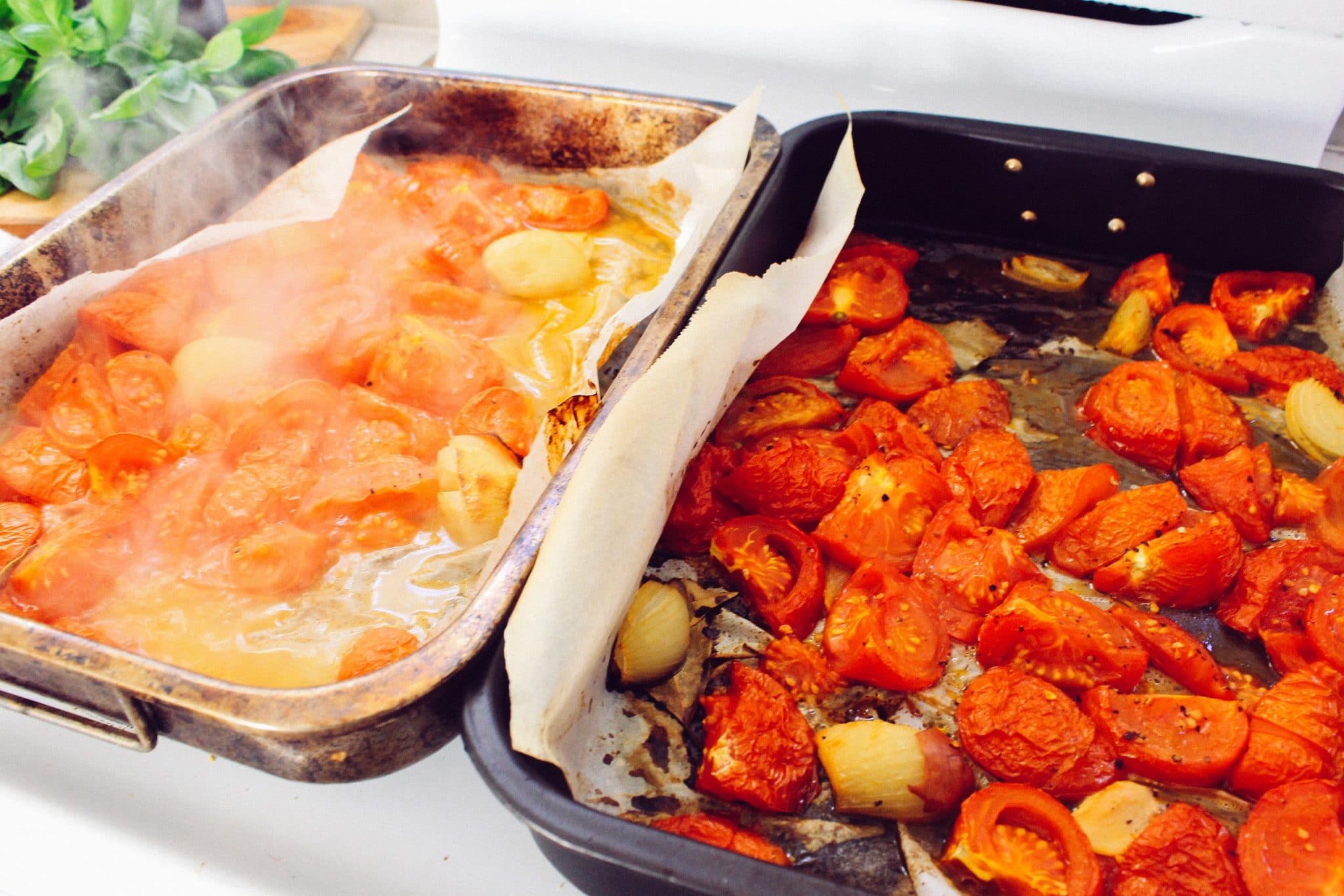 CASHEW 'CHEESE'
(a nutrient dense cheese alternative if you want to try something new – similar to parmesan)
250g raw cashews
1C nutritional yeast
1 tsp salt
*this will amount to more than you will need, but is the required amount for it blend properly in the food processor or high speed blender… lasts for months in a clean, airtight jar*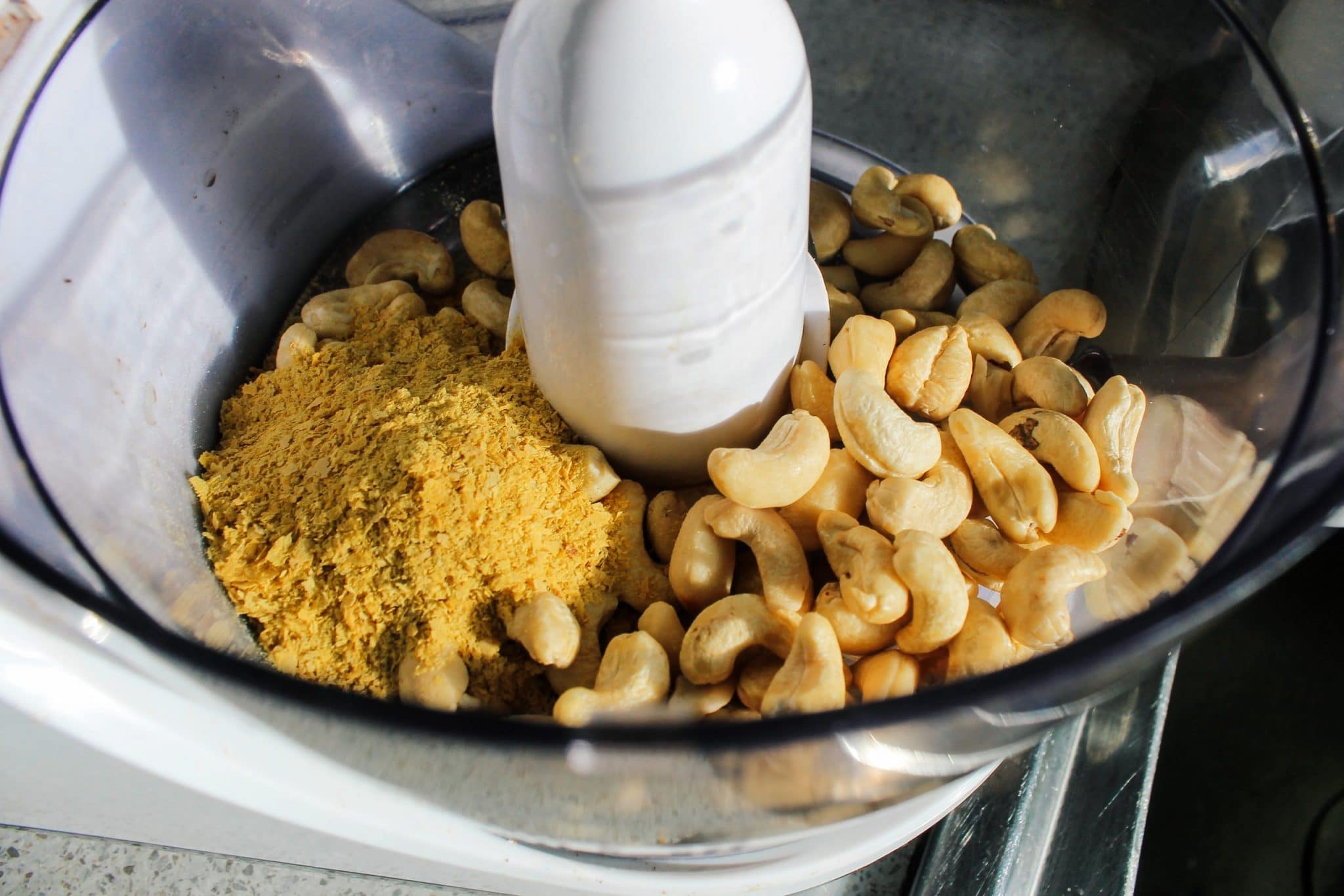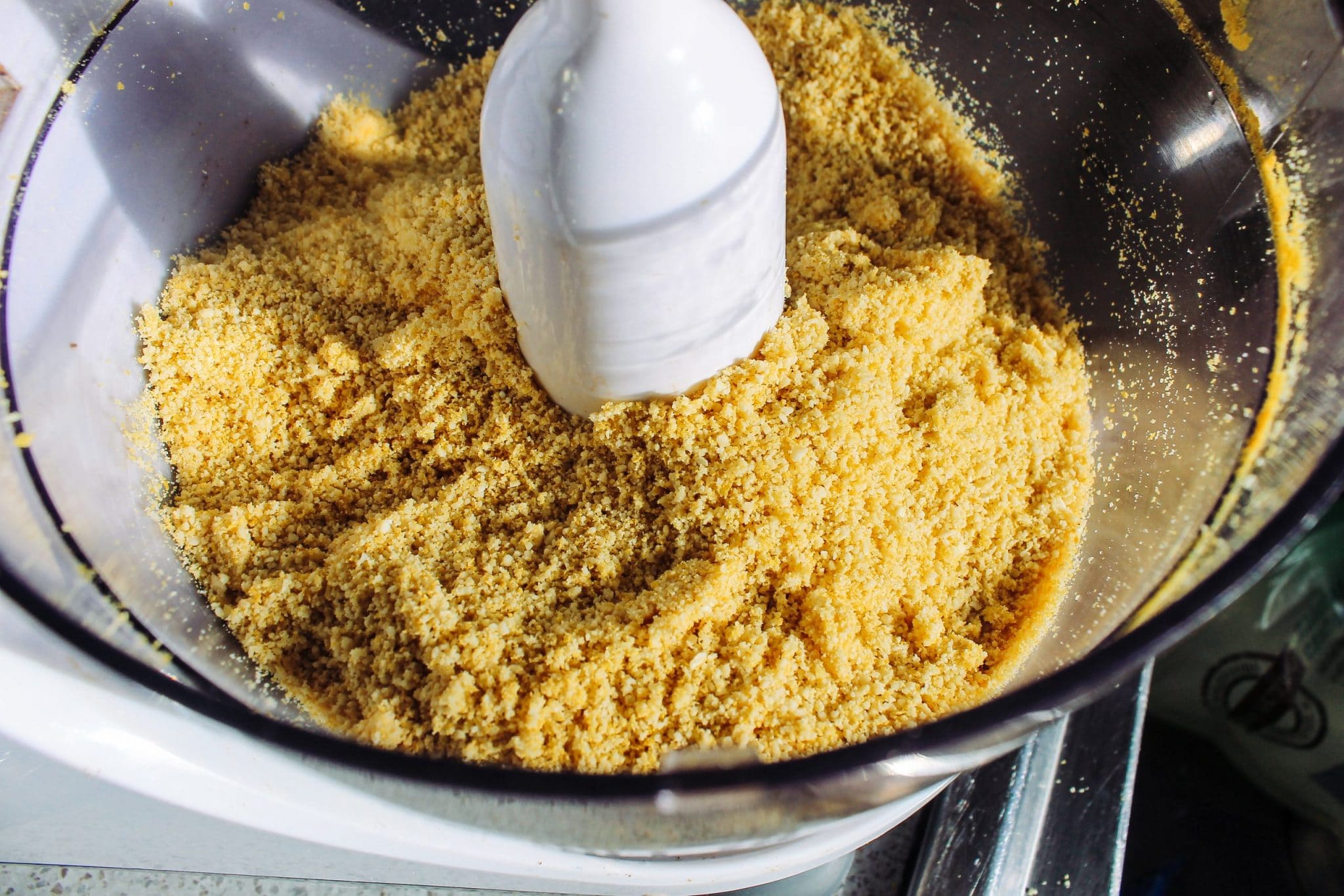 Method
1.  for the 'cheese' – blend the cashews and nutritional yeast in a DRY food processor or blender until a fine crumb forms, make sure its dry before use or it wont blend properly – remove & set aside
2.  for the sauce – Roughly cut the tomatoes and garlic then coat in olive oil, salt & pepper. Spread over baking trays and roast on 180 degrees until fragrant and lightly charred.
3.  Once roasted, add the mix into a saucepan with the bay leaves and simmer until slightly reduced
remove the bay leaves, convert sauce from the saucepan into a food processor or blender with the fresh basil leaves and pulse a few times until mixed
4. cook the pasta following steps on the packet
tips: add some chilli flakes or balsamic vinegar if you want some extra ZiNg!