This past weekend I had some really tasty homemade Belgian waffles.  I'm more of a pancake person but if done right, I can definitely enjoy a good waffle, and this past weekend's waffle reminded me of waffles I had from Worth Our Weight.  The Worth Our Weight Cafe is an establishment that provides a tuition-free apprenticeship program for youth who have faced significant hardship, such as being in part of the foster care system, homelessness, and even difficulties with the law.  Those who participate in this program are trained in food preparation and food service, which is a really great way to help them get on their feet with practical skills they can use to start on a career in the culinary arts.  Instead of having fixed prices, patrons are asked to give a donation in the amount they wish to give.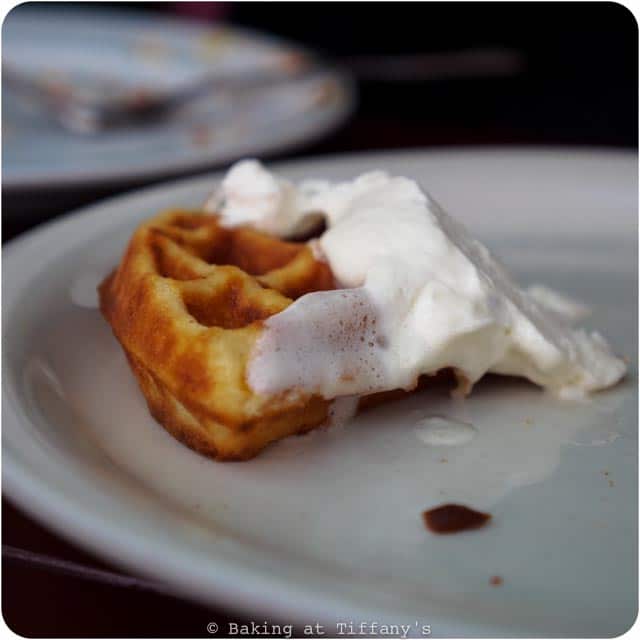 One menu item that really stands out here are their waffles.  I can be a little particular about waffles, since I think the texture is what really makes them.  These waffles from Worth Our Weight are the real deal (nothing like Eggo waffles).  The perfect waffle is crisp on the outside and spongy and soft on the inside.  I've often had waffles that have lost the crispness after they've sat out a little bit, but these retained their ideal texture even through the entire meal.  When my friends and I came here for lunch, I was hungry for "real" food (I need protein for my meals!) and didn't get to taste the waffle until the end of my meal.  I completely regretted it.  Taking a bite, the waffle was springy, and the combination of the crunch and sponginess with the whipped cream was unparallelled.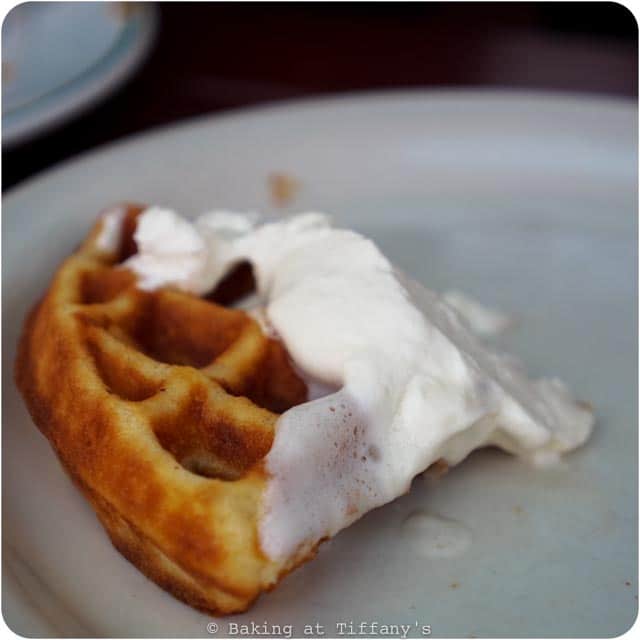 I really love the concept behind the Worth Our Weight Cafe.  If you're looking for high cuisine, this is probably not the place for you, but if you want to contribute in some small way to helping others less fortunate while enjoying a meal, this is a great place to stop by.  It's clear that the apprentices here take their work seriously.  The food and service may not be perfect (except their waffles!), but there is heart behind what they prepare and how they serve patrons, which is what really matters.