Still on the subject of bananas, I tried my hand at this Warm Banana Soufflé. It looked too gorgeous to pass up and I just had to try making it. I was so nervous! My very first soufflé! Will it rise? That was the only question on my mind, never mind how it would taste.
It's quite comical now that I think back. My kids and I huddled together, watching with bated breath to see if the thing would rise. LOL!
As you can see, it did rise. And it actually went sky high while in the oven! The photos you see here are of a somewhat deflated soufflé 🙁 I think I took it out too quickly.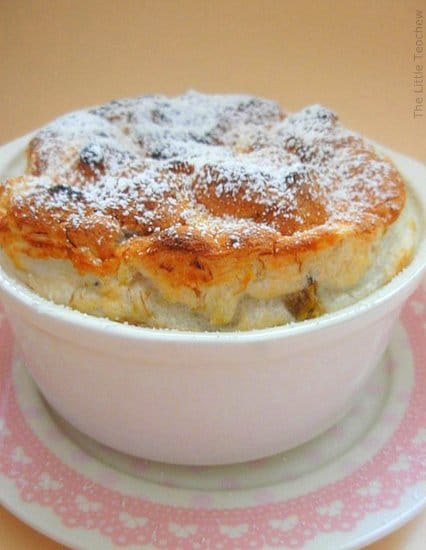 Now, I have never had soufflé before, so I don't quite know if I got it right. This one was a cross between cotton candy and mousse. Yes?
Question: Would I do this again? Yes, but I would like to try using the entire egg. I still like some fat in my desserts, and that means yolks, please. "The more yolks the merrier" is my mantra for desserts 🙂
For the recipe, clickhere. Bon appetit!