I've been looking for a quick and easy recipe that I can whip up in a matter of minutes and eat straightaway – you know, for those moments when you feel like something comforting, sweet and yes not particularly healthy – and you don't want to spend an hour making it and even longer waiting for it to cool.  I felt that way today while I was working from home.  I only had a small window around lunchtime to make something, but was sick of the Capsicum Soup sitting in the fridge which I had been eating every day for lunch.  Then I remembered the good ol' Kiwi classic Ginger Gems!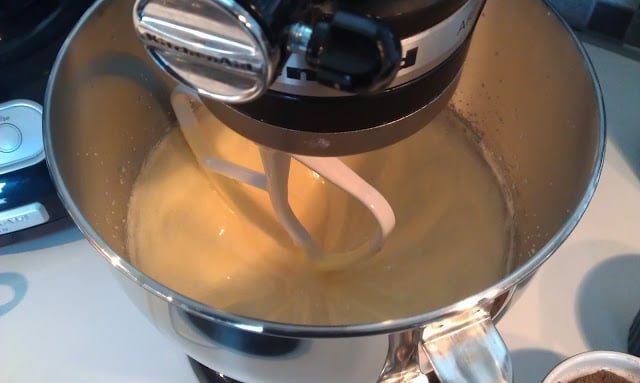 Ginger Gems are mini ginger (gember) cakes, with a crunchy outside and a fluffy melt-in-the-mouth inside.  They seem to orginate from New Zealand, and were a popular afternoon tea treat back-in-the-day.  The best thing about them though, is that they take 10 minutes to prepare, 10 minutes in the oven, and then you eat them while they are still piping hot (with lashings of butter)!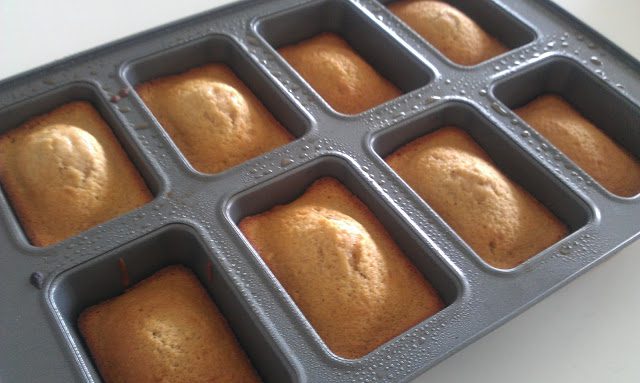 Traditionally, they are cooked in cast iron baking tins (called Gem Irons) which even in New Zealand are very hard to find.  The advantage of using Gem Irons is that they are made from cast-iron which retains heat well.  This is the trick to baking a successful Ginger Gem.  I, however, use a standard non-stick baking tin that I found when I was still living in New Zealand and managed to ship back to the Netherlands.  My tin produces bigger Ginger Gems than what is deemed traditional, and doesn't have the rounded base.  But to be honest, I prefer my bigger versions!  If you don't have a tin with rectangle indents/moulds like mine, then regular round muffin tins are also fine. Just make sure that you pop the the tin in the oven while it's heating up so that it's nice and hot when you spoon the batter in.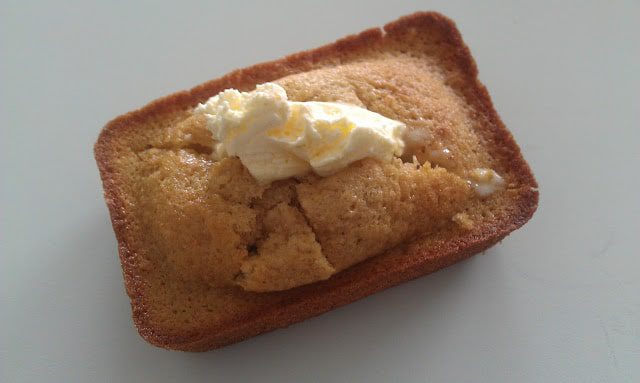 Ginger Gems
2013-04-14 10:11:08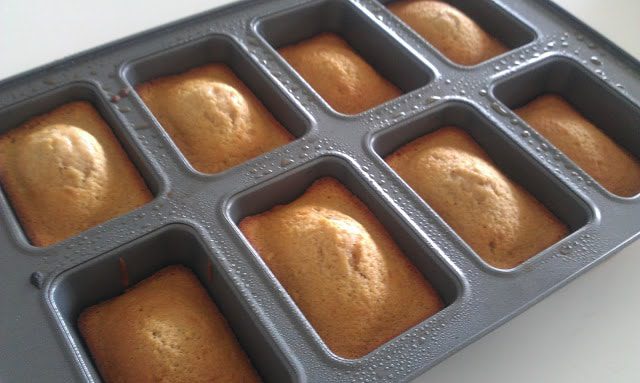 Yields 8
Ingredients
20g butter (roomboter, gezouten)
1/2 cup brown sugar (donkere basterd suiker)
1 cup plain flour (patentbloem)
1 tsp ground ginger (gemberwortel gemalen)
1/2 tsp Silvo Koek & Speculaas kruiden (or mixed spice)
1 tsp baking powder (bakpoeder)
1 large egg
1 tbsp maple syrup
1/2 cup milk
1/2 tsp baking soda (found at your local Toko)
Instructions
Pre-heat the oven to 210°C and place your Ginger Iron or muffin tin in the oven to heat.
Using an electric mixer, cream the butter and sugar together.
Meanwhile, measure out the rest of the dry ingredients into a bowl (flour, ground ginger, spice, baking powder – not the baking soda).
Crack the egg into the creamed sugar and butter and add the maple syrup. Beat for a few minutes.
Meanwhile mix the baking soda with the milk in small bowl or glass.
Take the bowl away from the mixer, and pour in the milk mixed with baking soda. Stir gently to combine.
Sift in the dry ingredients and using a spatular, mix to combine until most of the lumps are gone (do not overmix).
Take our your heated tin from the oven and divide the mixture into each mould using a large spoon or ladle.
Bake in the oven for 10 minutes or until golden and slightly crunchy on the outside.
Eat straight away with butter (I recommend using Latta!) Otherwise, cooled Ginger Gems are also delicious with whipped cream and a dusting of icing sugar (poeder suiker).
Eet Smakelijk!!