With my head pounding from my day's running around in hot sweltering sun I sat down in front of my computer to write today's post. My brain which was already shouting with aches refused to splatter words. As I was staring at the blank screen on how to write, my daughter came to my rescue by asking if I needed any help. I asked her for ideas on how to start this post and she declared she knew how to write a story or a poem and not blog. I rephrased and asked her what she thought of the mini monkey breads that I made for them the other day and her words were, "Shining in the sunlight, shimmering in the moonlight those awesome crunchy, tasty muffins sure do challenge your taste buds to a new world of Sugarville. The cinnamon sugar on the bread is absolutely delightful and sweet. Never can you give up those monkey bread muffins to even your favorite snack or treat." I don't think I need to say more about these tasty muffins after you've heard it straight from the horse's mouth. Without much lingering, here is the recipe. I used my cinnamon swirl bread recipe and made it as monkey bread muffins.
Ingredients:
All purpose flour — 2 cup
Sugar — 1/3 cup
Active yeast — 1 Tbsp
Salt — 1/2 tsp
Water — 1 cup
Oil — 2 Tbsp + some for greasing
Unsalted butter — 4 Tbsp
Ground Cinnamon — 2 tsp
Light Brown Sugar — 1/2 cup
Method:
1. In a bowl combine warm water (temp between 107 to 110), sugar, salt, and active dry yeast. Let sit for 10-15 minutes. Add 2 Tbsp oil and add flour little by little until the dough is firm enough to knead. Knead the dough well for 5-10 minutes on a lightly floured surface. Use flour as needed to make the dough smooth. Make a smooth ball and place it in a well greased bowl. Cover with plastic wrap and keep it in a warm area for it to rise (about 1 hr).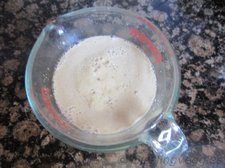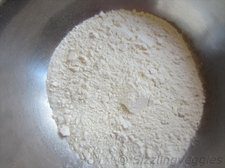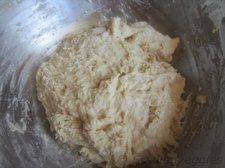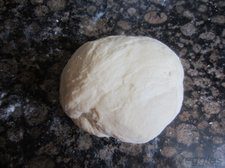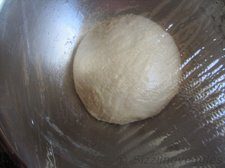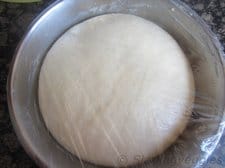 2. Meanwhile melt butter and set aside on a cup. Mix ground cinnamon and light brown sugar in another cup. Once the dough has doubled, turn them on a lightly floured surface and divide them in to 60 equal pieces. Roll them in to balls.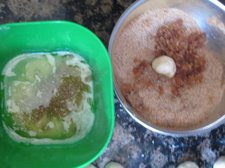 3. Dip each ball first in butter and roll them on the cinnamon-sugar mixture. Place 3 to 4 balls per muffin mould or bundt pan. Cover lightly and let it rise for the second rise about 30-45 minutes.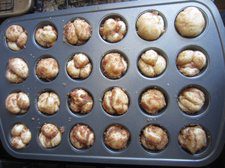 4. Preheat oven to 400F and bake for 15-20 minutes for muffins and 25-30 minutes if baking in bundt pans until the muffins are golden brown. Let it cool on wire rack. Enjoy!!!