A slice of this loaf cake is versatile in both texture and flavour. The soft moist crumb is occasionally interrupted by crunchy roasted hazelnuts and luscious cream cheese. The crumb isn't obviously sweet, however the topping and little hidden morsels of stem ginger make up for this.
An easy, quick cake that you cake whip up in an hour when unexpected guests arrive, or just for a mid-week treat to get you through to the weekend.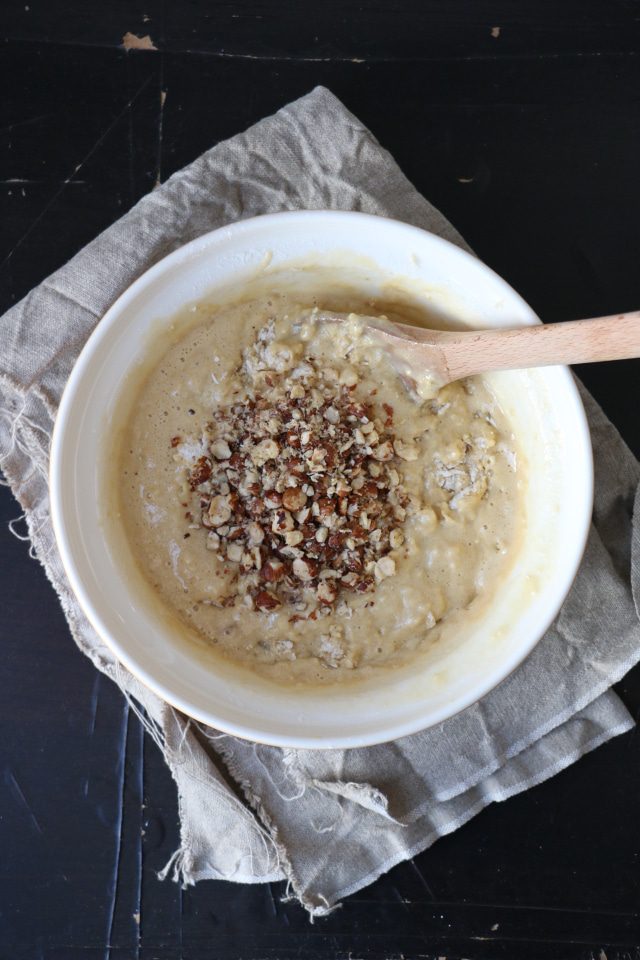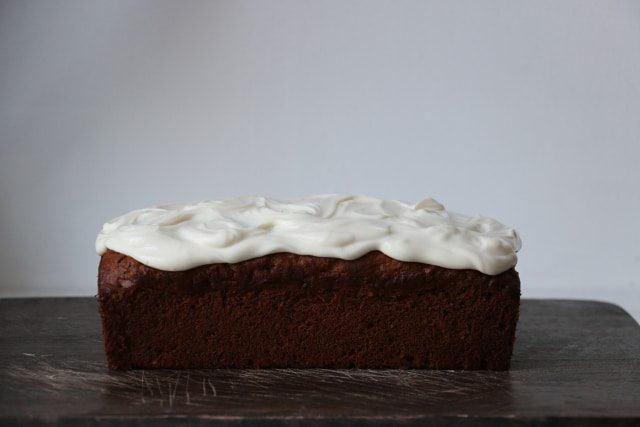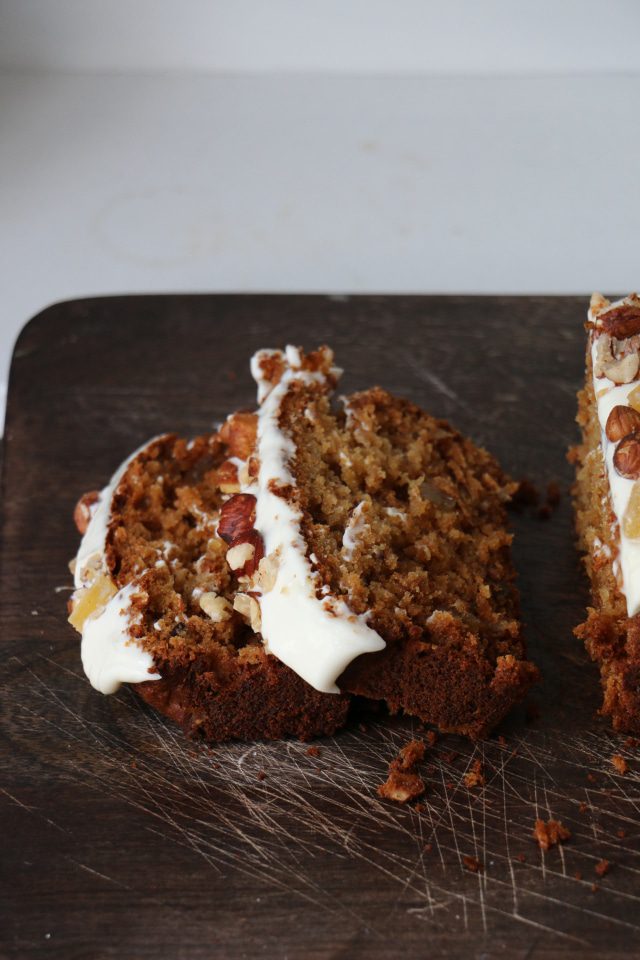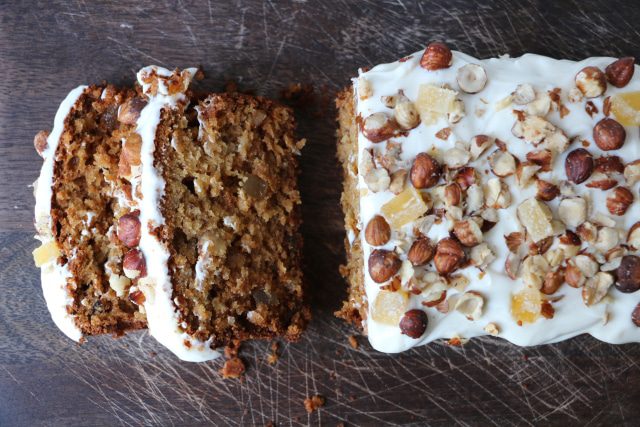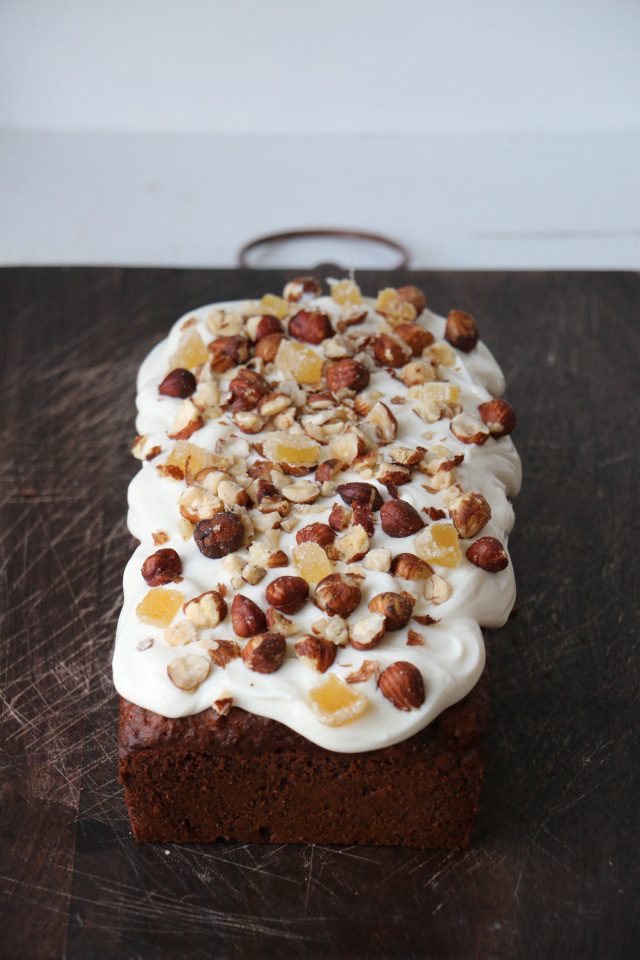 Ingredients – makes one loaf cake
100ml sunflower oil
75ml olive oil
3 medium eggs
60g soft light brown sugar
65g honey
250g plain flour
1 tsp. baking powder
1 tsp. bicarbonate of soda
pinch of salt
200g parsnip, peeled and grated
50g stem ginger, chopped
50g hazelnuts, crushed
thumb sized piece of ginger, peeled and grated
Topping
50g hazelnuts, crushed
a handful of candied ginger pieces
200g cream cheese
2 tbsp. honey
Method
Preheat your oven to 160C. Grease and line a loaf tin with baking parchment.
Place the sunflower oil, olive oil, eggs, soft brown sugar and honey into a bowl and whisk together for 5 minutes until thick and pale. This can be done using a food processor, stand mixer or electric hand whisk. Next combine the flour, baking powder, bicarbonate of soda and salt together. Add in the grated parsnip, stem ginger, hazelnuts and grated ginger and toss throughout the dry ingredients. Fold this into the whisked wet ingredients.
Pour the cake mix into the prepared loaf tin. Bake for 45-50 minutes until a skewer inserted into the middle of the cake comes out clean. Leave to cool in the tin for 10 minutes, take out of the tin and leave to cool completely on a cooling rack.
Meanwhile, beat together the cream cheese and honey. Once the cake is cool, spread the sweetened cream cheese over the top of the loaf cake and garnish with crushed hazelnuts and candied ginger.