I am confident to say that Thai people like cold coffee than hot coffee. I love ice coffee more than a hot one myself. I think the reason why ice- coffee is so popular in Thailand is because of the weather is so hot, so we need something cool and refreshing.
These summer days you might find yourself in desperate need of icy cold caffeine fix. Thai ice-coffee could be your answer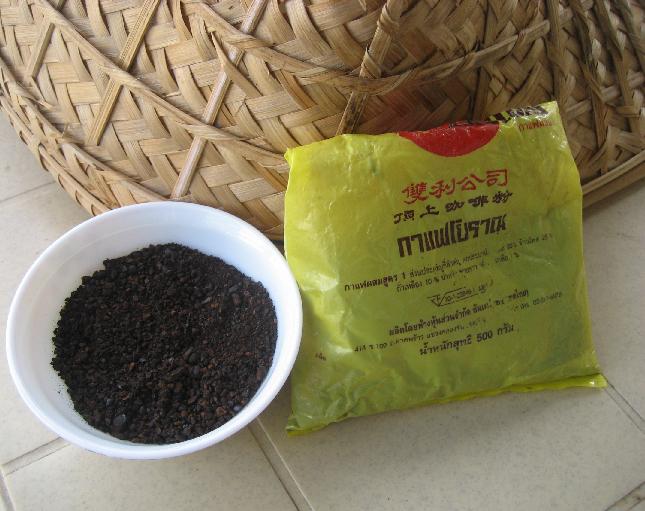 My Thai coffee:
There is an interesting fact about the coffee mix I used. It's has a unique aromatic flavour. It's absolutely different from your regular coffee. This is an old day Thai coffee interestingly contain:
25% Roasted Coffee beans
25% Corn kernels
10% Soy beans
39 % Sugar
1% salt
My mom shipped these packages to us every now and then because we are so obsess with this delicious cold drink.
Another Type of Thai coffee:
Not many people have access to this exotic mixture. There are other types of Thai coffee that I find suitable for making this delicious drink. There is a ground roasted coffee beans infused in cardamom and star anise or coffee blend with chicory and licorice.
I even make some of these at home:
Thai Ice Coffee (4 servings)
1 1/2 tbsp Coffee
1 tbsp Sugar
4 tbsp Condense milk
1 cup skimmed milk
Crushed ice
3 cups of water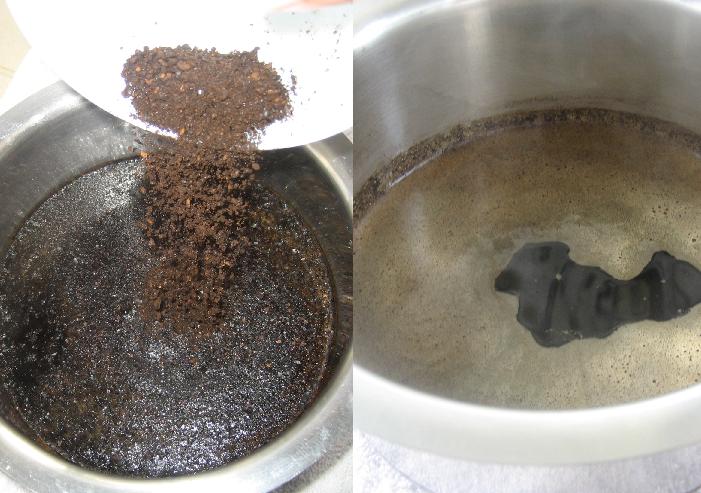 Bring water to boil in the pot.
When the water is furiously boil, add coffee and boil for 3-5 minutes.
We wan to create quite strong tea, probably 2-3 times stronger than your regular cup.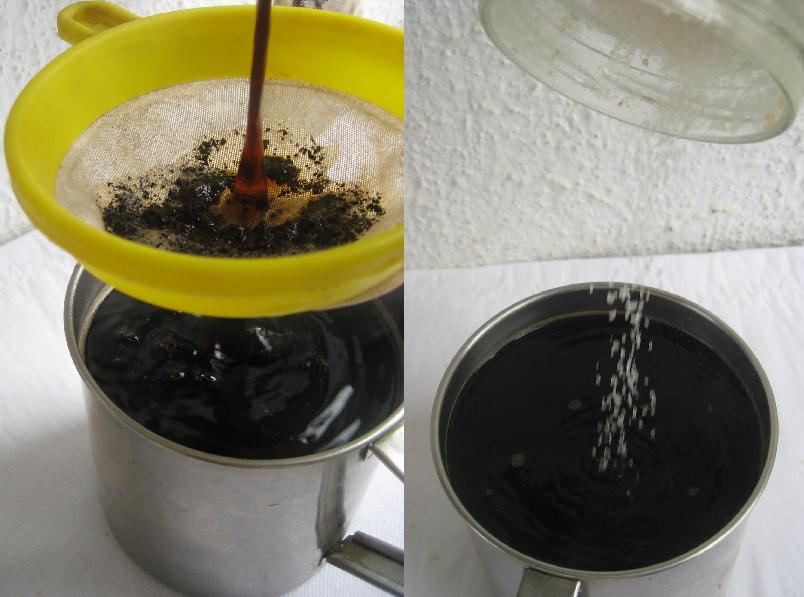 Strain the coffee to different pot or bowl. Discard the remaining coffee beans.
Add sugar and stir until dissolved.
Leave the coffee to cool down.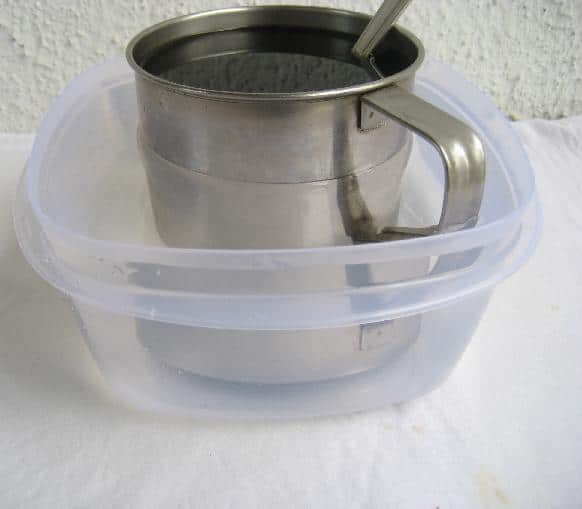 I used the technique I've learned form my mother-in-law to place the cup of hot thing in a bowl of cold water to reduce the temperature fast. Keep changing the water once the water in the bowl hot.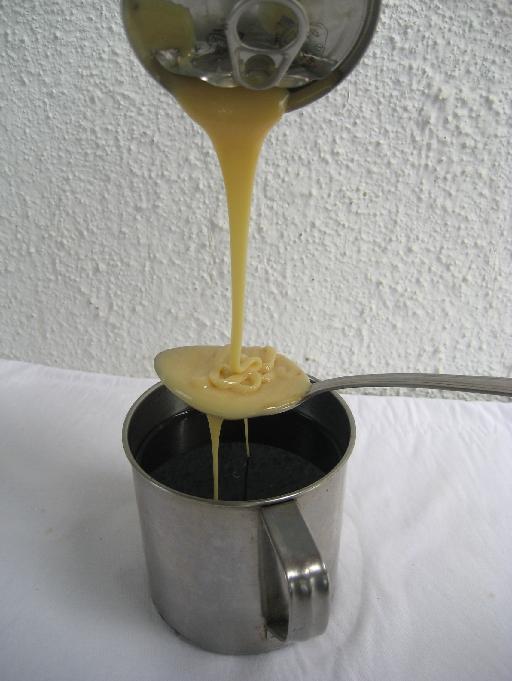 Add  condensed milk and stir well until condensed milk is dissolved.
Adjust the taste to satisfy your taste buds. Remember to keep it strong and sweeter than you usually prepare the regular one.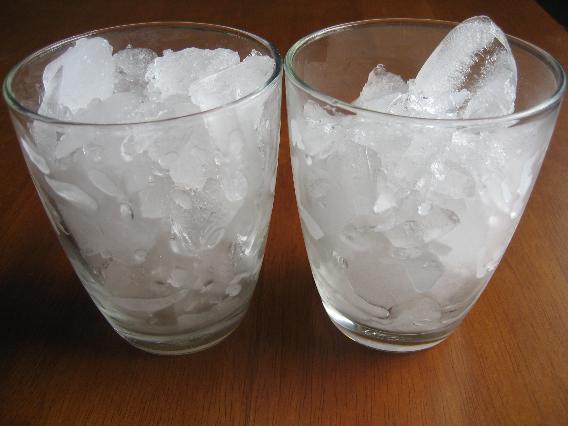 Add some crushed ice in the glasses,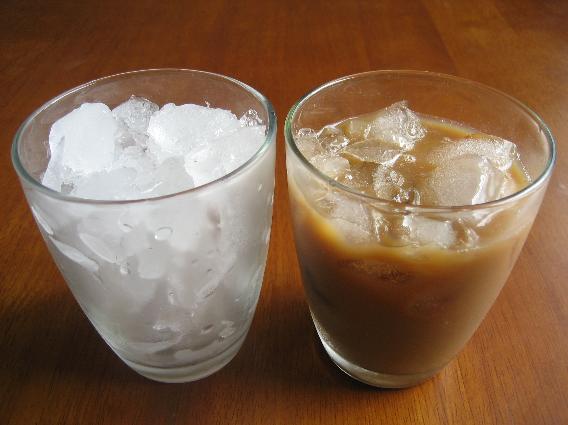 and pour in the coffee in.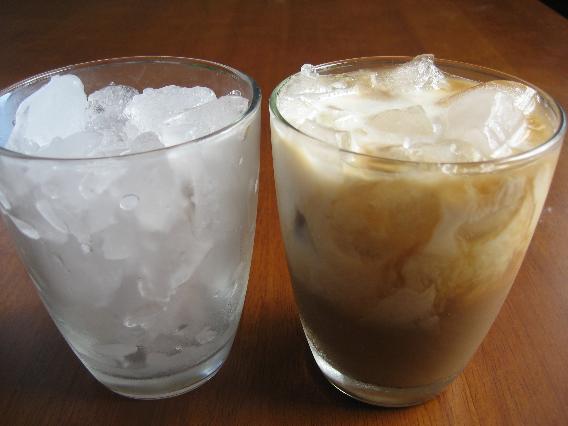 Top with some skim milk and enjoy!
How do you manage your summer craving?