Sometimes you're a walking seedbed of germs
for a week and sometimes living by books and living by hope makes you a target
for gunfire. But then you have badass Italianmates that have your back and
you're reminded it has to be business as usual. So go buy five million packs of
Oreos (Oreos are also always there for you. I love you Oreos), get your apron
out and apologise to fat-free cakes and low-calorie muffins. Make vegan Oreo
cheesecake and there you go, you're ready to face life again.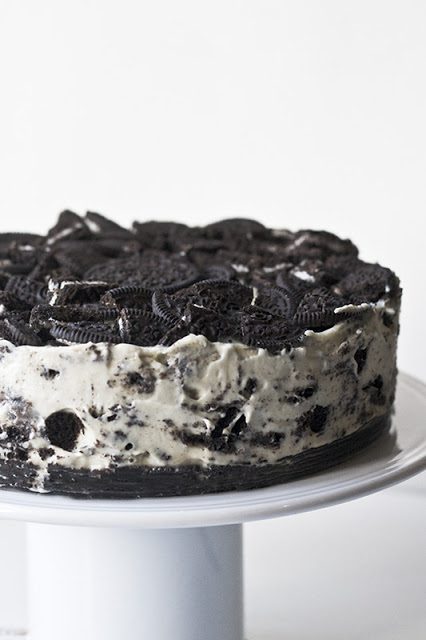 30 Oreo cookies
2 tablespoons coconut oil, melted
200g (1 ½ cups) cashews
500g (2 ¼ cups) plain soya yoghurt or other
non-dairy yoghurt
100ml (1/2 cup) coconut oil, melted
150g (1 ½ cup) icing sugar
13 Oreo cookies, roughly chopped
13 Oreo cookies, cut into quarters
Lightly grease a 22cm/9" cake tin and set
aside. Place Oreo cookies in a blender and blitz until roughly ground. Add the
coconut oil and keep going until you get a smooth paste. Place the mixture into
the prepared tin, pressing it down evenly and firmly to cover the base. Put the
tin in the fridge whilst you prepare the filling. Blitz the cashews in a
blender until roughly ground then add yoghurt, coconut oil and icing sugar.
Blend until everything is well combined, smooth and creamy. Fold in the chopped
Oreos. Pour the filling over the Oreo crust and top with the remaining chopped
Oreos. Return to the fridge until set (ideally overnight). Share with your
badass friends and be merry.