I'm trying to get back in the swing of things. It has been a long time since I posted a recipe – about a month, which in the blog world is probably more like a year.
For most of my adult life I've gotten kicked in the face a few times a year by some nasty colds and viruses. I told my chiropractor about it and he told me that one reason my immune system may not be up to snuff is my vitamin D intake. I don't drink milk and sunshine isn't always there when you need it. I started using vitamin D drops and I went a very long time without getting sick. Maybe I became over confident because I got hit by a whopper.
I spent almost a whole week on my couch with the worst sore throat I've ever experienced. Every swallow felt like barbed wire. Paul had a business trip so I was passed back and forth between my parents and my husband as needed because I couldn't fully take care of myself. A few doctors appointments and lots of ginger ale later, I realized that my house was a mess and I was pretty behind in my school work.
For the time being, school needs to take precedence over recipes so I've had to stay away. It's reading week and I am so close to being caught up that I wanted to celebrate by sharing this awesome recipe with you.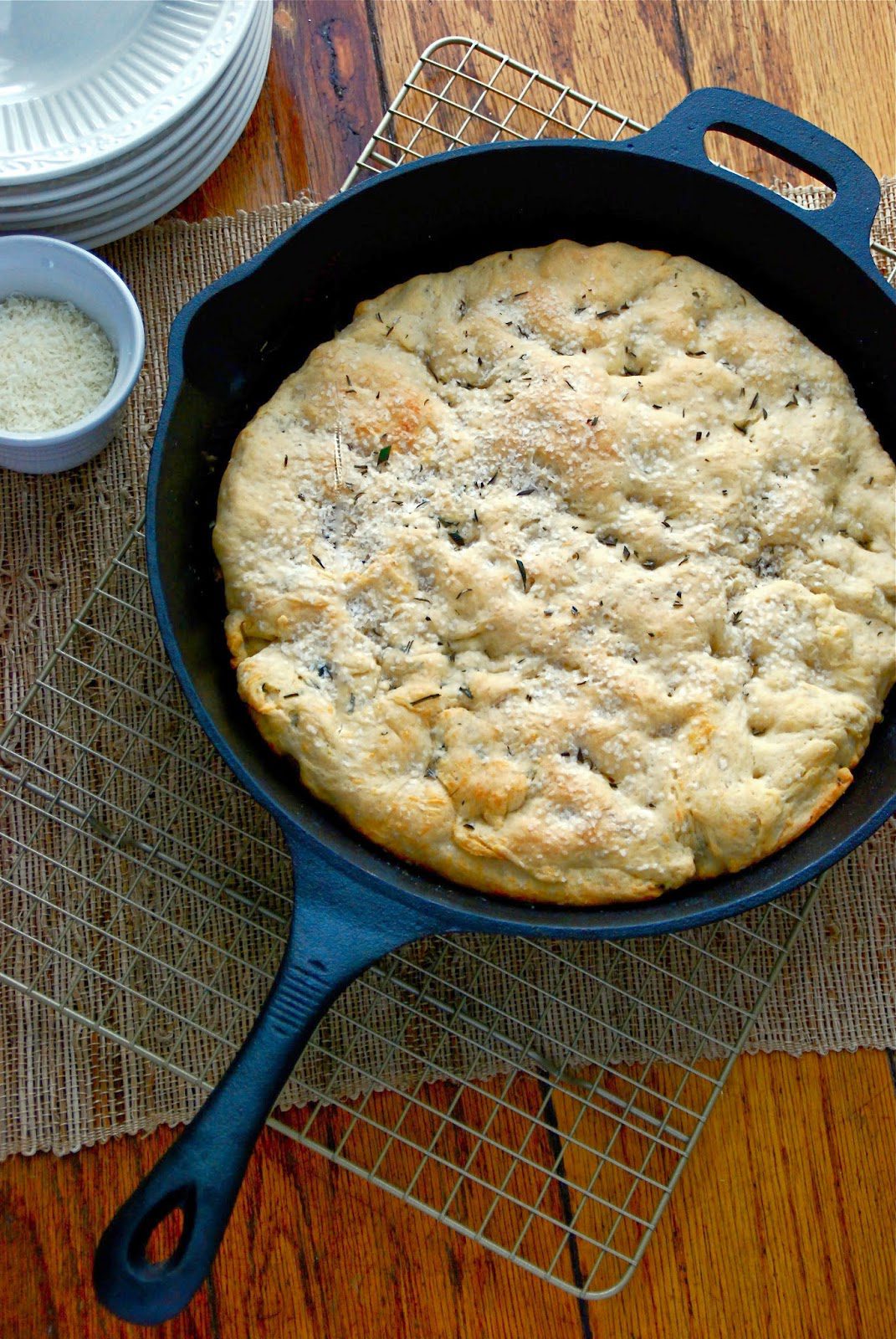 I love making bread at home. I find it really rewarding and I'm not entirely sure why. Maybe it's because the first few times I tried to make bread at home it was a total disaster and now when I have success it feels that much sweeter. Or maybe it's because it makes the kitchen, and the house, smellamazing.
Waking up to yet another dusting of snow only meant that making skillet bread today was more appropriate than ever.
This is a quick bread, which means no yeast. You don't have to spend hours waiting for it to rise and if you want to make plain bread there is no kneading! It's just brilliant. All you need are a few ingredients and in less than an hour you can put hot, flavorful bread on the table.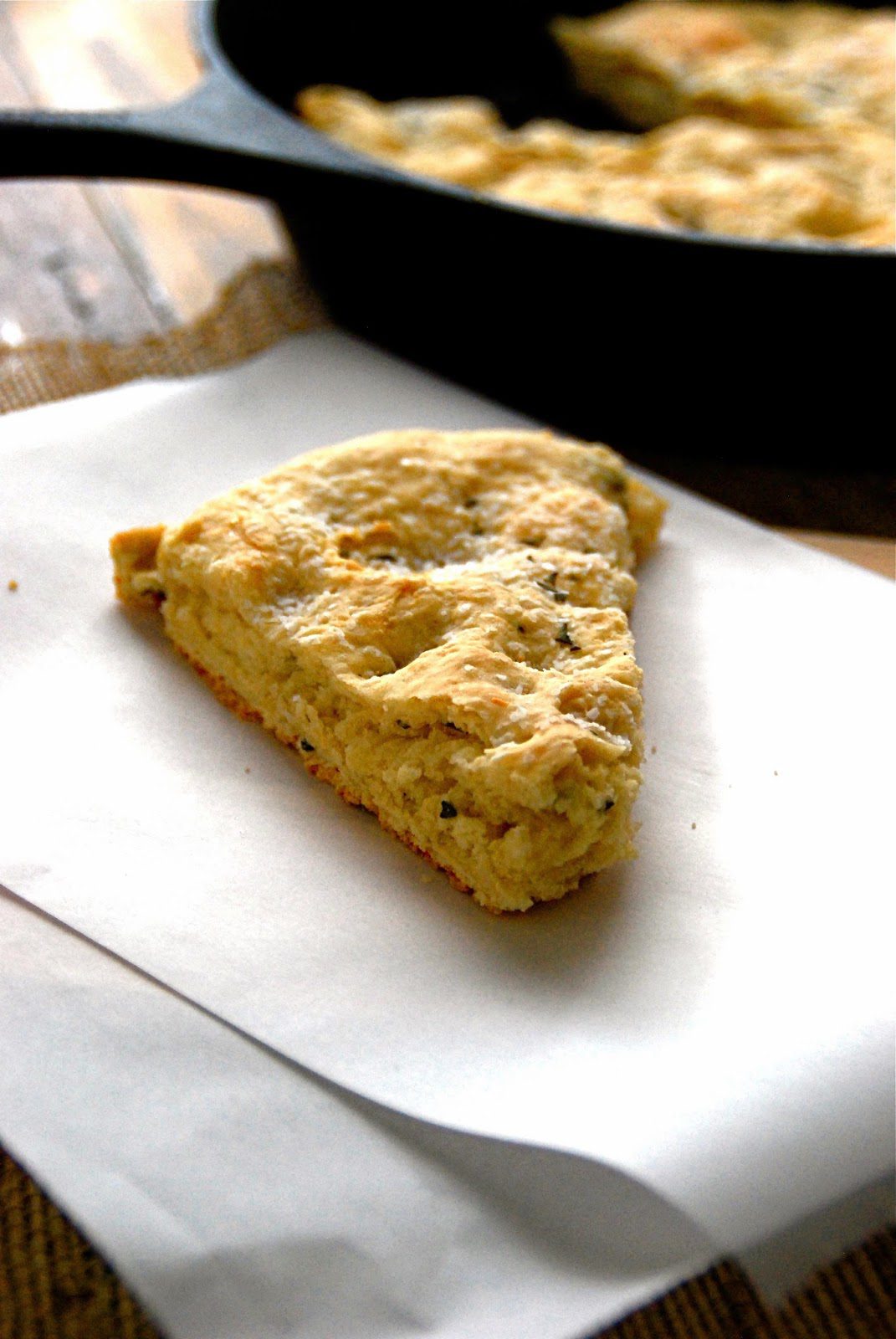 I love using fresh rosemary as much as I can. It's so fragrant and flavorful and I love the way it tastes with parmesan or garlic or truffle oil (or all three). This bread is the perfect compliment to theMagical White Bean Soup that I love so much and make all the time.
It's easiest to make this in a food processor. I've also made this using my stand mixer with a paddle attachment. It works, but it's not as smooth a dough and will turn out an even more rustic skillet bread. And if I'm going to continue to be honest, you don't have to use a skillet either. I've used a round cake pan and it's worked beautifully. Don't feel limited or that you have to go out and spend tons of money on new things. Give it a try with what you have!
Quick breads are always best when eaten fresh from the oven.
Rosemary Parmesan Olive Oil Bread
serves 4-6
Ingredients
3 cups all purpose flour
1 tbsp baking powder
1 tsp salt, plus more for sprinkling
1/3 cup olive oil
1 cup warm water
1 tbsp fresh rosemary, chopped
1/3 cup parmesan cheese, grated
Preheat oven to 375º and grease a cast iron skillet with about 2 tablespoons of olive oil.
Add flour, salt, and baking powder to the food processor. Turn processor on and very slowly pour the olive oil through the feed tube. The dough will start to get crumbly. After the olive oil, very slowly add the warm water through the feed tube. As soon as the dough forms a ball, stop the food processor.
(If you don't want to add any flavorings to your bread skip the next step and go straight to putting the dough in the pan.)
Very lightly flour a work surface and dump your dough out. Poke a hole into the center of your dough and add your cheese and rosemary. Knead the dough only a few times. (I pull two sides of the dough out and then fold them into the center, and then repeat, as if taking the sides of a square and then the top and bottom.)  The herbs and cheese do not need to be perfectly distributed. You don't want to over work your dough or it will become tough.
Place your dough in your well oiled skillet and press with your fingers to spread the dough to the edges of the pan. Flip the dough and press to the edges again. Top with a sprinkling of coarse salt.
Cover the pan with foil and bake for 20 minutes. Remove the foil and bake for another 20-25 minutes or until the bread starts to become golden.
Serve immediately.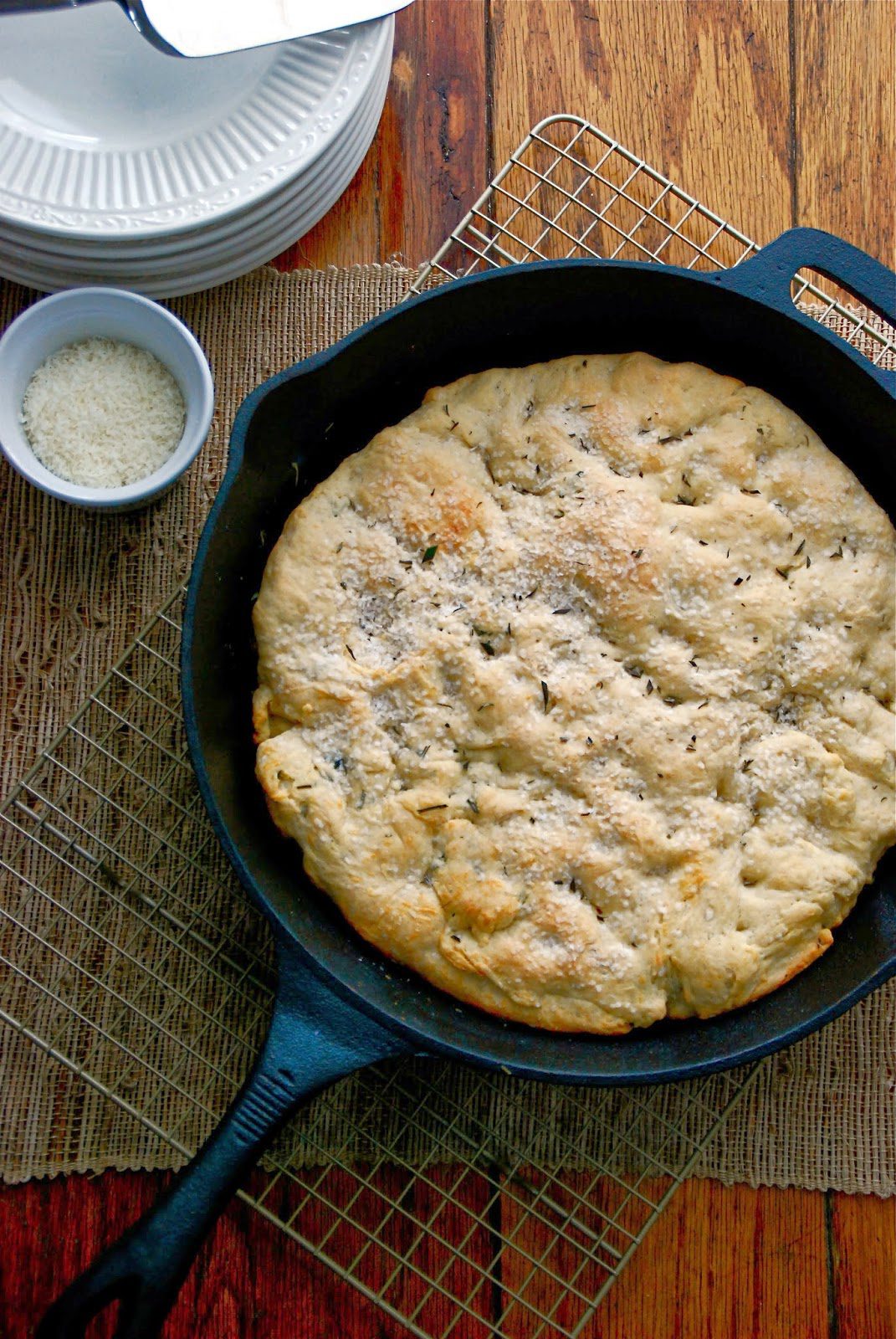 This is the perfect accompaniment to hot soup for lunch or dinner, or scrambled eggs on a cold Saturday morning. You will not be disappointed by this warm, flakey, flavorful bread. You can always substitute the rosemary and parmesan for your favorite herb and cheese flavors! The bread is your, er, oyster… !