I spent Christmas with my family in Belgium and brought back lots of Belgian goodies that I showed you in this post. On our last day, we went to the seaside and visited my grandmother's childhood home. She was a marvellous woman my grandmother, and sometimes the only one who really understood me. We used to visit her and my grandfather every Sunday and she would make meatloaf and pears stewed in brown sugar. An absolutely beautiful combination.

This dish is inspired by my grandmother's pears and by my Belgian roots. Introducing: Pear with speculoos (or biscoff cookies as they are called in some countries) crumble.

This is a lovely, sweet dessert that can be put together in the space of 30 minutes. Baking it takes about the same amount of time.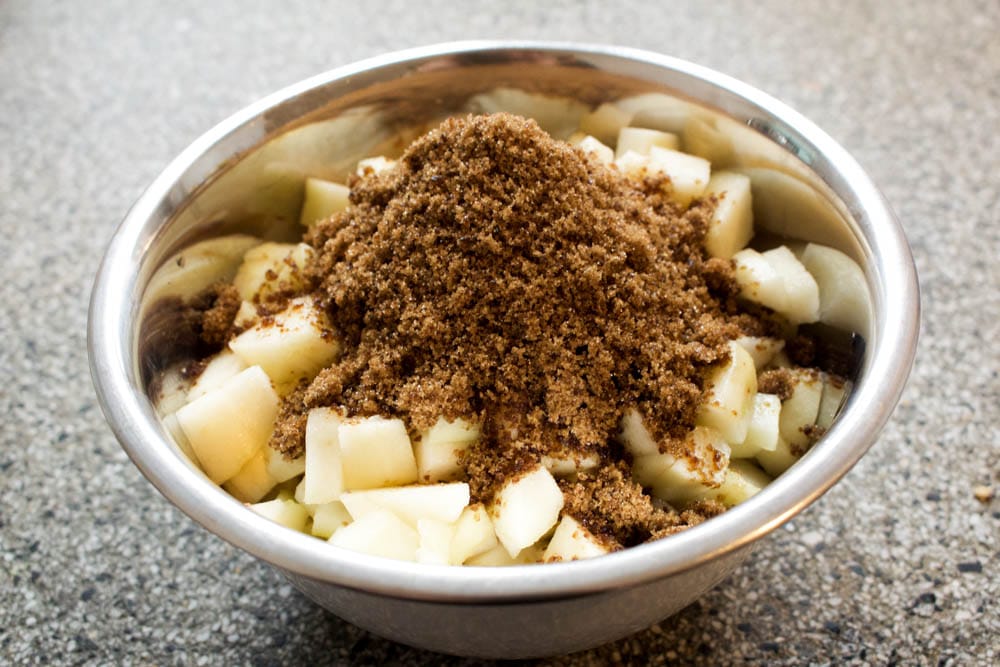 I would like to talk about brown sugar for a minute . In Belgium and in the UK where I used to live,brown sugars are available in every supermarket. In Germany, which is my current home, I struggle to find them. They come in several shades depending on the amount of molasses. They are soft and not grainy at all (unlike the brown coloured unrefined sugars which are grainy). In this recipe I have used both light and dark brown sugar which I "imported" from Belgium.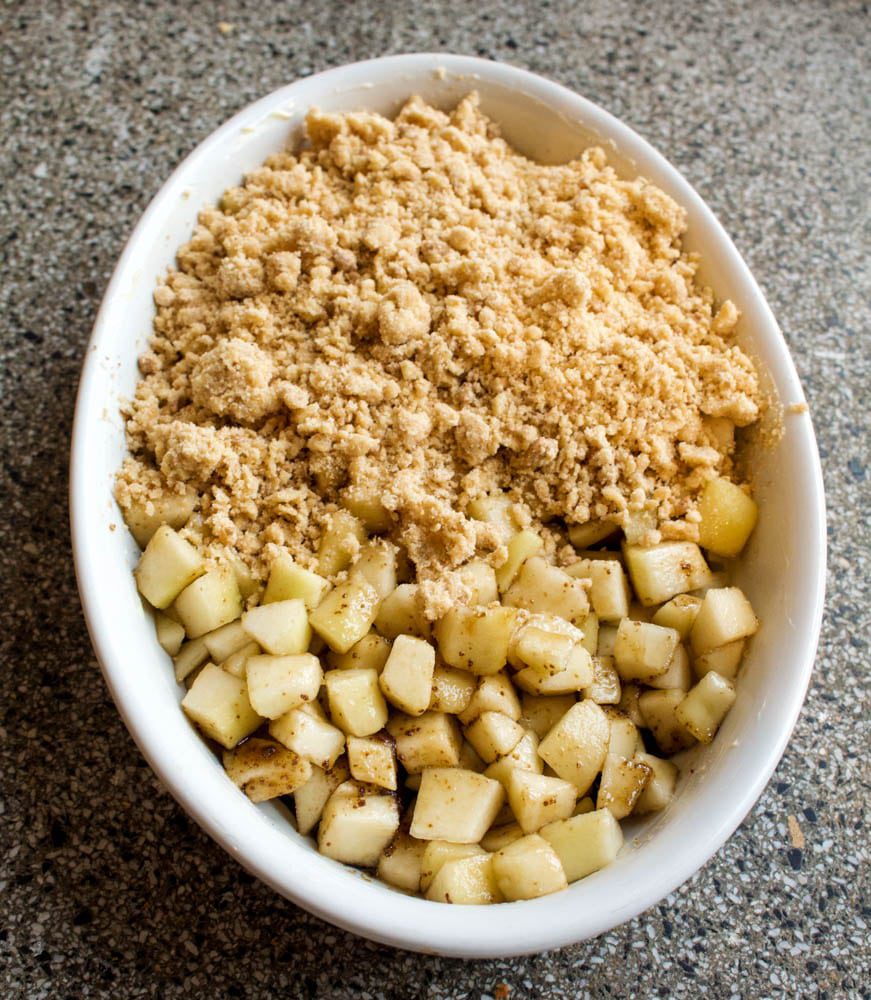 Making the crumble is easy and quick. Just use your hand to rub it all together and remember to use cold butter.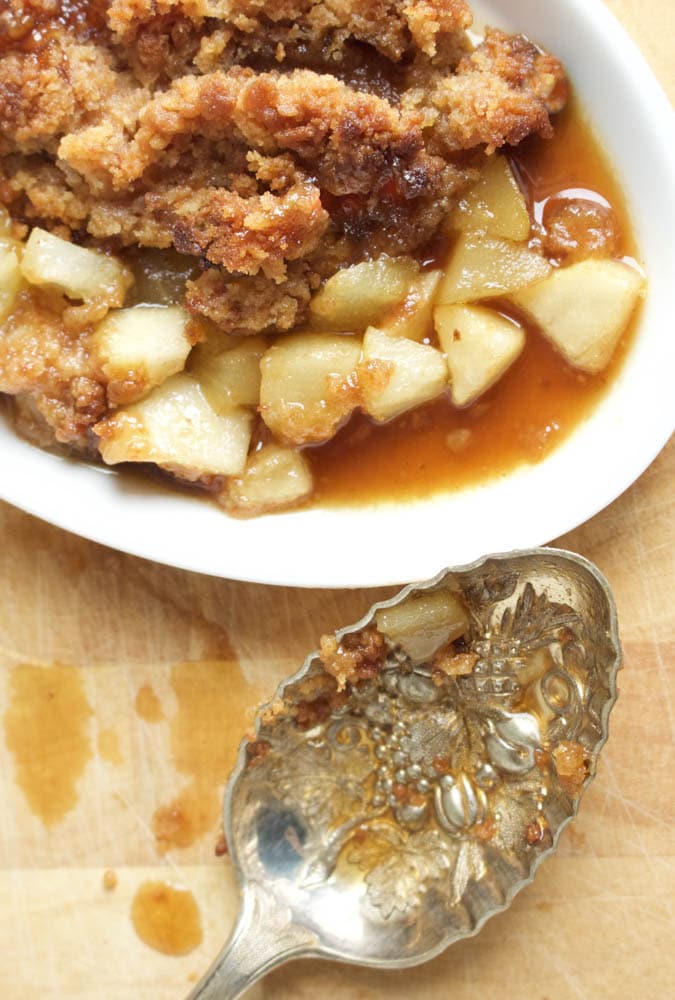 My crumble came out a little darker than I wanted. I recently bought an oven thermometer and have tried baking according to its indications… I think I need to send it back… Yours will no doubt come out nice and golden!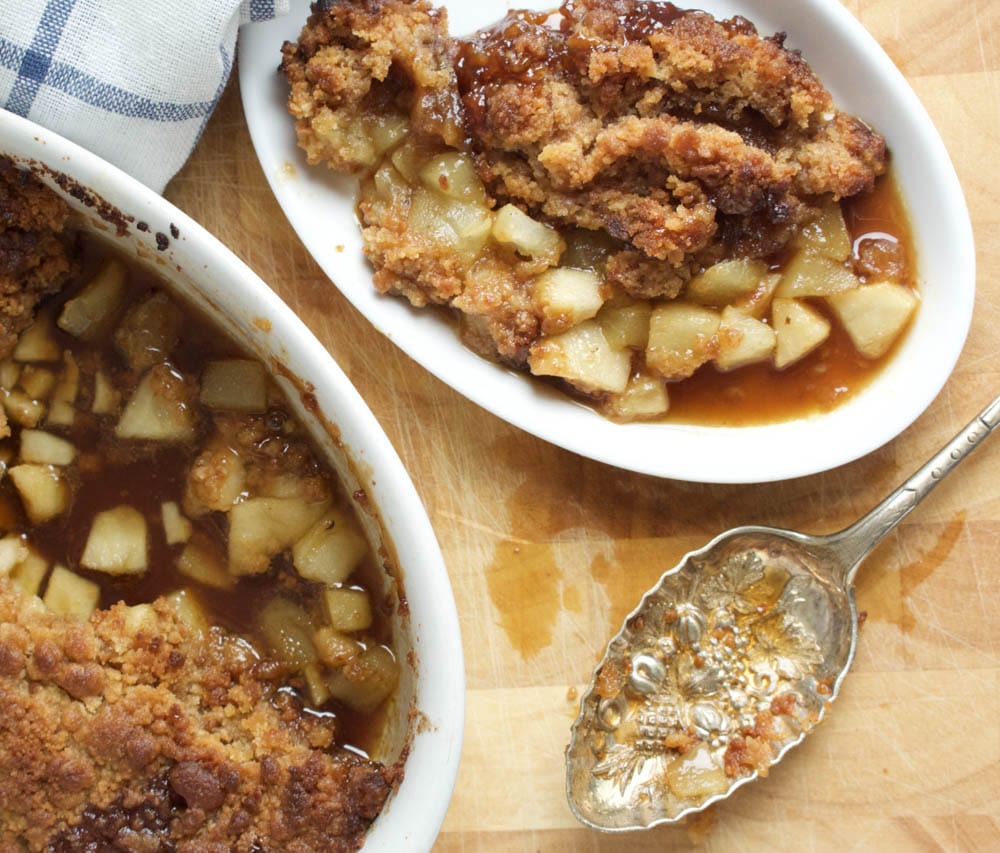 6 pears
50-75g dark brown sugar (depending on how sweet your pears are)
for the crumble:
100g light brown sugar
100g plain flour
50g speculoos/biscoff cookies (or any other crunchy ginger or cinnamon cookie)
100g cold butter cut into cubes
Method
Preheat the oven to 180 degrees C.
Butter an ovenproof dish.
Peel the pears, core them and cut them into cubes.
Add the dark brown sugar and mix until all the pear cubes are coated.
Put the mixture in the ovenproof dish and set aside.
Crush the cookies by putting them in a plastic freezer bag and bashing them with a rolling pin or the back of a wooden spoon. Small chunks amongst the crumbs are OK.
In a bowl, add the cookie crumbs, the light brown sugar, flour and butter. Use your finger tips to rub it all together until it resembles breadcrumbs. Again, some bigger chunks are OK.
Sprinkle the crumble mixture over the pears.
Bake in the oven for 25 minutes or until the crumble is a golden brown colour.
Leave it to cool for a couple of minutes before serving.