Last week was scary and exciting. Those two feelings together almost always accompany something amazing.My amazing thing was moving out of my house and into London. I had to say goodbye to my mum (my cat too) and the surroundings that I've loved for 19 years. Only recently, since leaving school and growing up a lot in very little time, did I realise how much I really loved where I lived. Tranquil, homely, comfortable and quiet.

This week has been different; more of a settling in period. Unpacking my things and making my space, mine. Everyday I go to work, I'm still baffled that it only takes me 20 minutes.

Yeah, I said 20 minutes.

I have already found an amazing Brasserie that does mouth-watering delicious brunch – cue Instagram pictures. I'm talking, Chorizo Hash Brown with Poached Egg. Hell yeah.

I get so excited to invite my friends and family around to see my house because I love it so much (and photos are never enough.) Although this always means pre-visit cleaning.

This Tarte Tatin was the first little treat I gave my housemates. I left it in the kitchen with a little 'help yourself' note. I came back the following night and it had all practically gone. It's sweet but retains a bit of bite from the apricots. All of that caramel oozing fruit idly sits on top of crisp flakey puff pastry.

I have been a bit of a cheat here and used shop bought puff pastry. I fully intended on making my own, but after a hideous batch of chocolate enrobed caramels, I just didn't have the time or energy. Lets just say, caramel nodules popping out of set chocolate is not what I was aiming for.

I think tarte tatin is a really easy but immensely flavourful dessert. It doesn't take much effort, doesn't take long to prepare or bake and is still an impressive dish to whip out of the kitchen.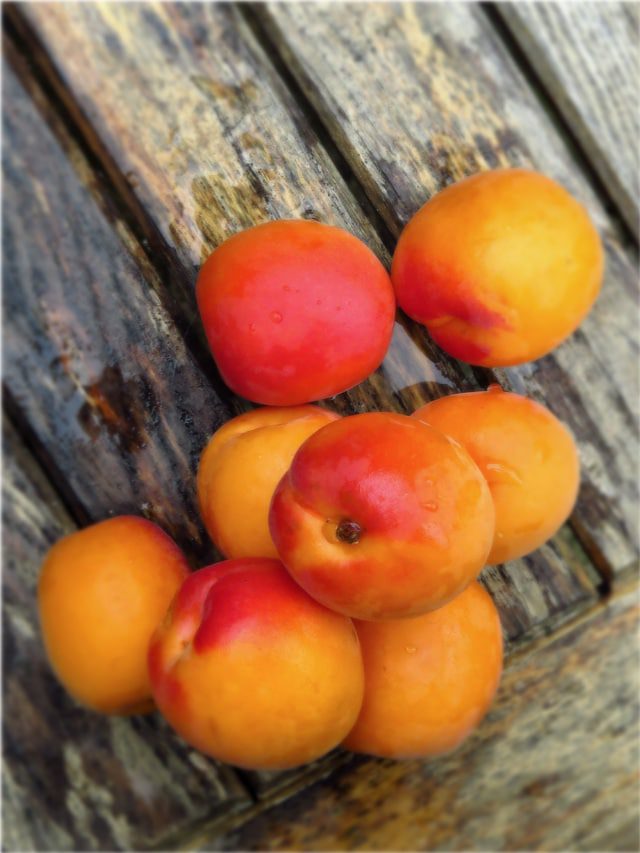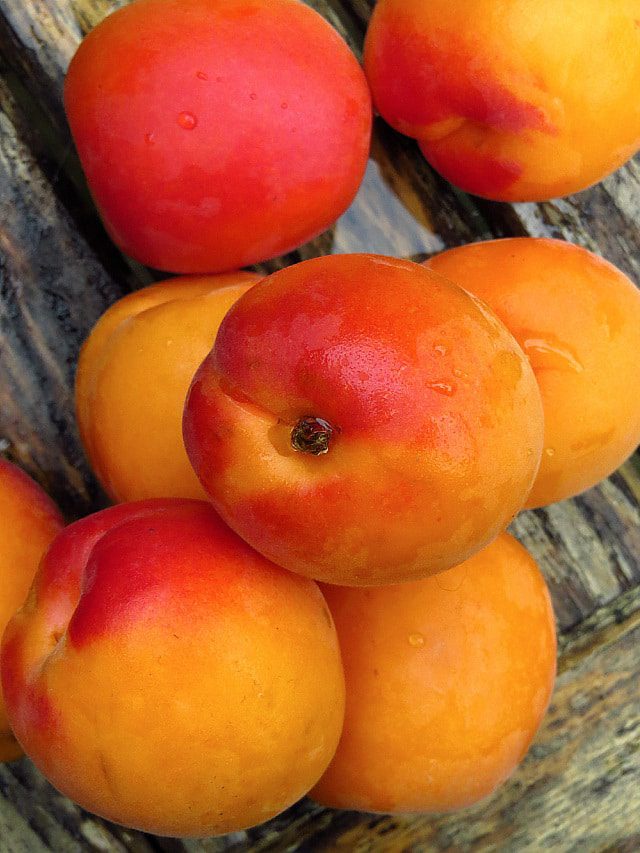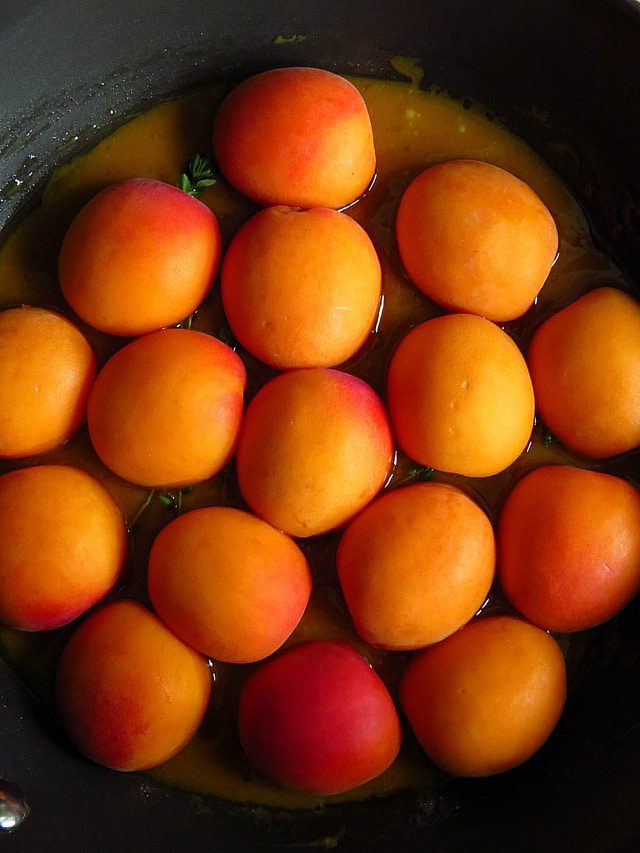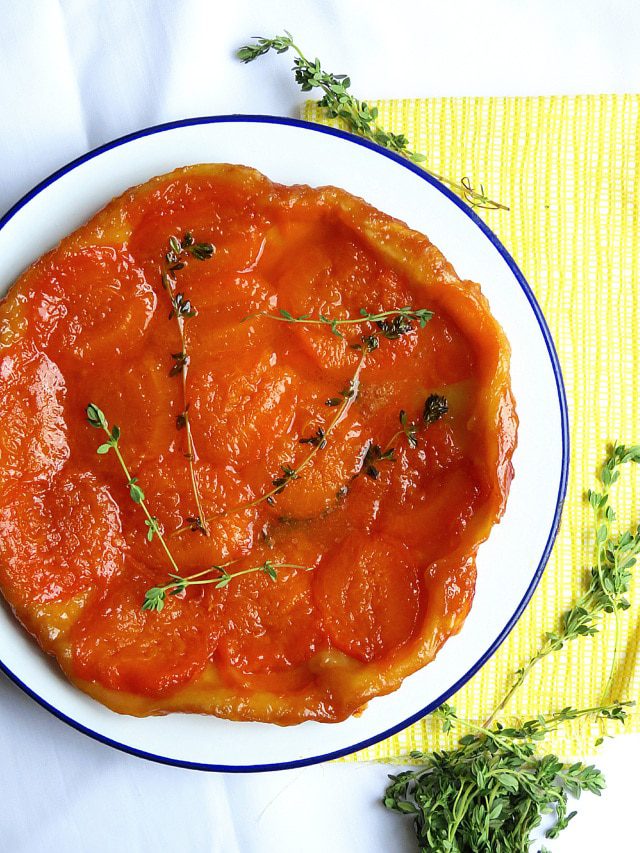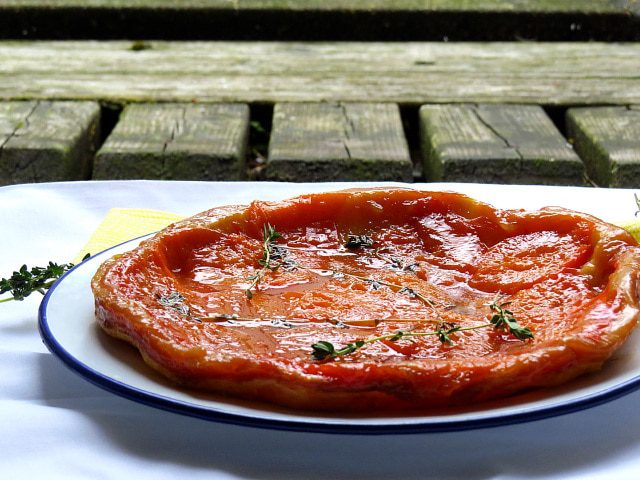 Ingredients – serves 4-6 people
8 ripe apricots
100g sugar
40g butter, softened
5 sprigs of lemon thyme
375g of shop-bought puff pastry (or you can be amazing and make your own!)
Method
Pre-heat your oven to 200C.
Place the sugar into a 20cm frying pan and place over medium heat. The sugar will start to melt away. As this begins to happen, give the sugar a swirl every now and again by tipping the pan; this will make sure that the sugar cooks evenly. Make sure you don't stir the sugar with a spoon or this will cause it to crystallise. Once the sugar has melted, it will become golden. Once a golden brown, take the pan off the heat.
Add in the butter and stir it into the caramel. The caramel will look oily, just continue to stir together until the caramel is thick and glossy. Leave this to cool slightly while you prepare the fruit.
Cut the apricots in half, discarding the stones. Place the sprigs of lemon thyme onto the caramel. Be careful as the caramel will still be hot. Next, place the apricots into the caramel, cut side facing down. Leave aside until needed.
Next roll out your pastry to approx. 2mm thick, rolling it 2cm wider than the base of your frying pan. Roll the pastry onto your rolling-pin and unravel on top of the apricots. Working quickly, use a wooden spoon (or your hands if you're careful) to push the edges of the pastry in-between the apricots and the pan; down the sides. Prick the top of the pastry with a fork to let out any steam.
Bake for 20-25 minutes until the pastry is golden brown. Take the tatin out of the oven (remember, the handle will be hot) and leave to cool slightly for 5 minutes. Place a large upturned plate over the top of the tatin. Put a kitchen towel over your forearm and hand to make sure that no caramel gets on your skin! Remember to use a cloth on the handle as well as this will still be hot. Quickly but carefully turn the pan over, releasing the tarte tatin onto the plate.
Serve hot with pouring cream.