Pumpkin and White Bean Mac n' Cheese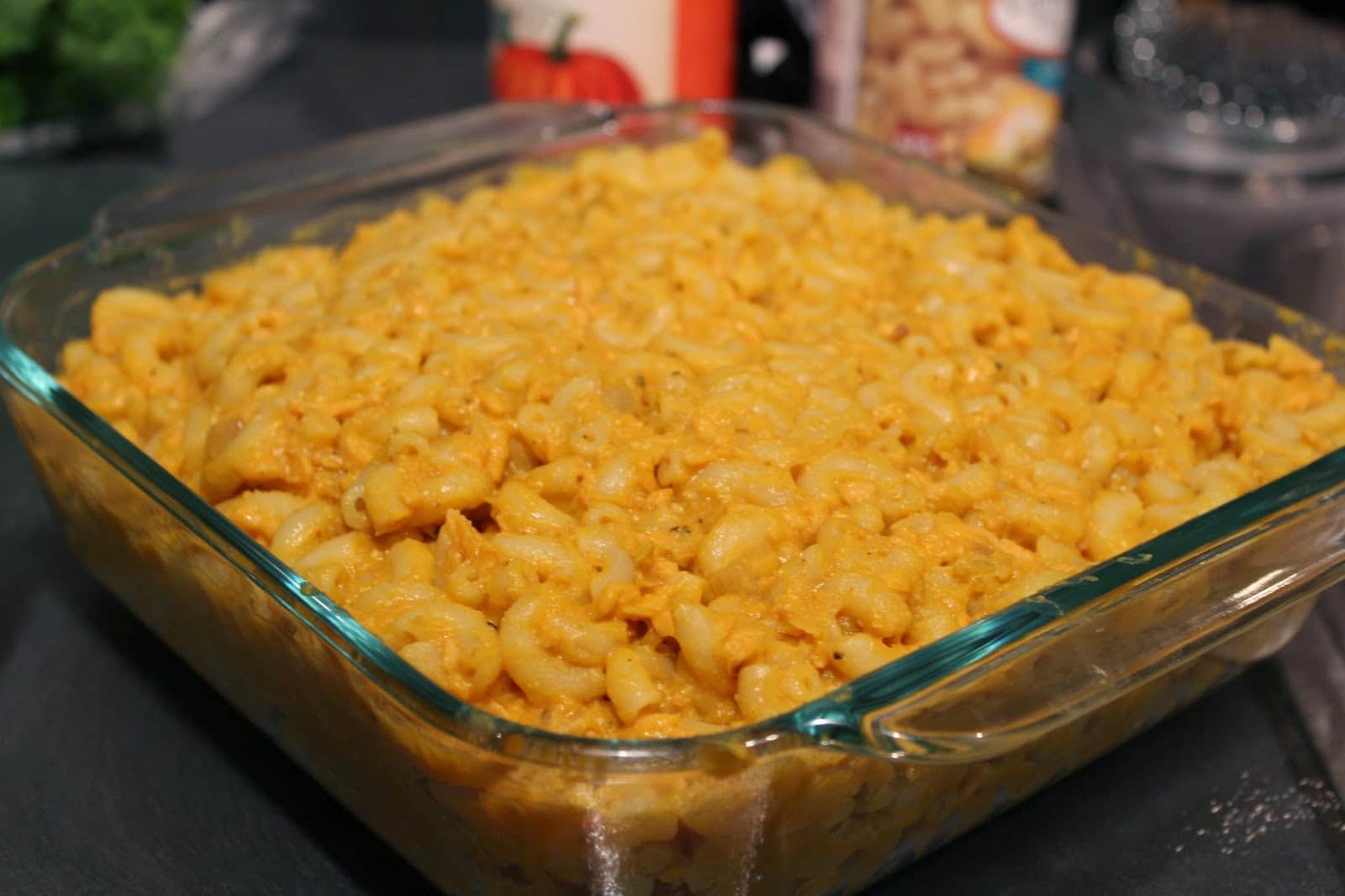 Okay, so remember my amazing5 Minute Clean Nacho Cheese Dip? Well, back when I created this yummy pumpkin and white bean cheese sauce, I knew I wanted to use it as the base for a mac n' cheese. Over the past few months, I have been tweaking the recipe and I think I finally perfected it.
The pumpkin and white bean base give a richness to the cheese sauce that reminds me of the "deluxe" mac n' cheese I used to love as a kid, with all of the nutrients my body is craving as an adult. As a former disciple of theChurch of Cheese, I feel that I go above and beyond to create a dairy-free dish with the mindfulness of the taste and texture necessary to fill the void. And this mac n' cheese is sure to satisfy any cheese-o-holic!
INGREDIENTS:
1 16 oz box elbow shaped pasta
1 14 oz canned pumpkin
1 14 oz can of cannellini beans, drained and rinsed
1/2 cup unsweetened non-dairy milk/creamer*I used soy cream*
2/3 cup nutritional yeast
2 cups Daiya cheddar cheese style shreds
2-3 garlic cloves, chopped
2 shallots, chopped
1 tsp. vegan butter or olive oil for sautéing
1 tbsp. vegan worcestershire sauce(optional)
Spice to taste with cumin, paprika, chili powder, garlic, salt and pepper
INSTRUCTIONS:
1. Boil water in a pot. Chop shallots and garlic. Heat a *large* pan with olive oil/vegan butter over medium heat. Sauté shallots and garlic.
2. Add noodles to boiling water and let cook. In a blender, combine pumpkin, cannellini beans, soy creamer and worcestershire sauce (if using) and blend until smooth.
3. Empty cheese mixture into the pan with the shallots and garlic. Add nutritional yeast and spices, stirring continuously.
4. Slowly stir in one cup of the Daiya cheddar shreds. Preheat oven to 350.
5. In a large mixing bowl, evenly toss noodles and cheese sauce.
6. Add mac n' cheese to an oven-safe dish. Top with leftover Daiya shreds.(You can also top with french fried onions or bead crumbs.)
7. Bake for 20 minutes. Enjoy!!!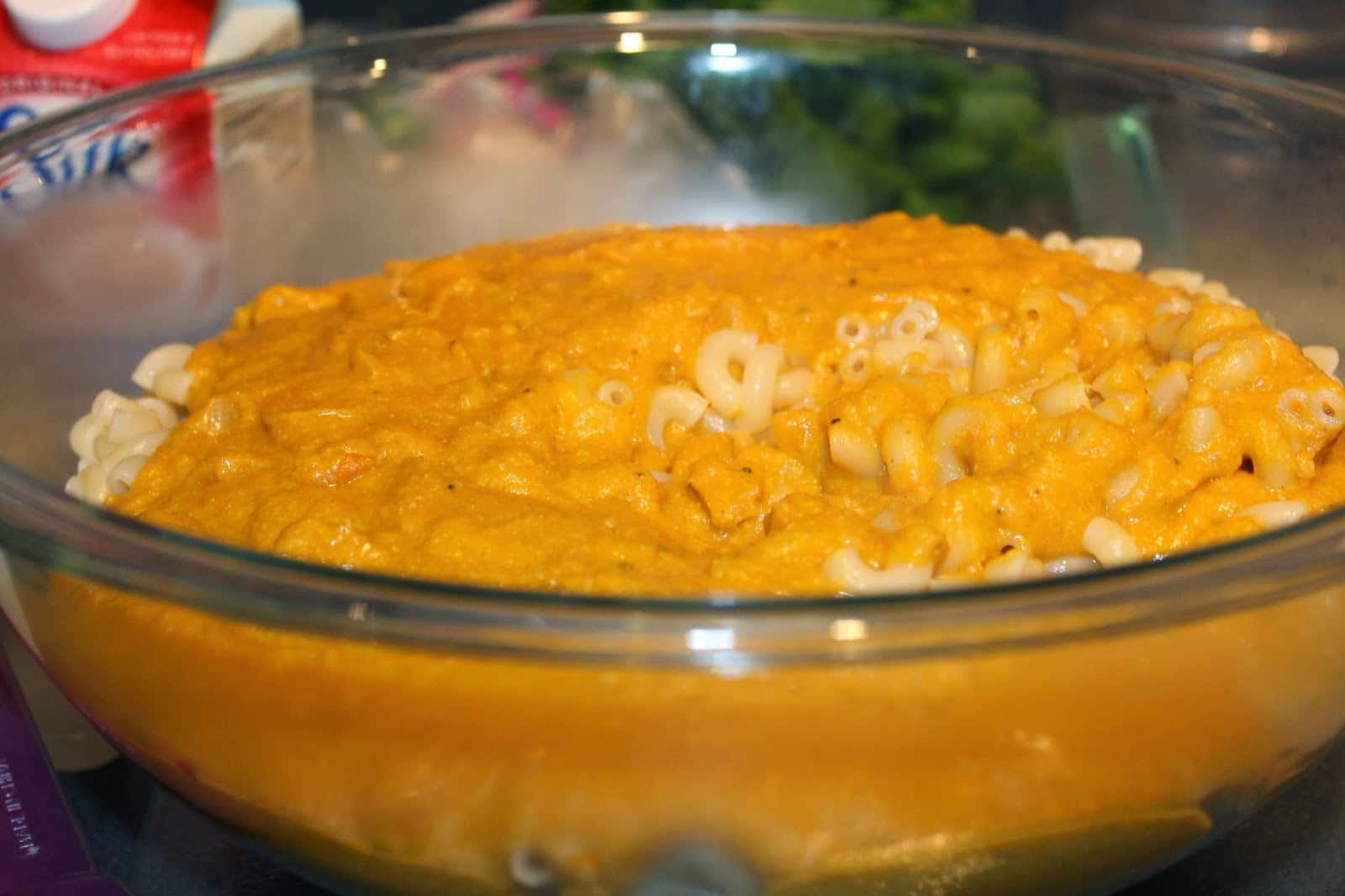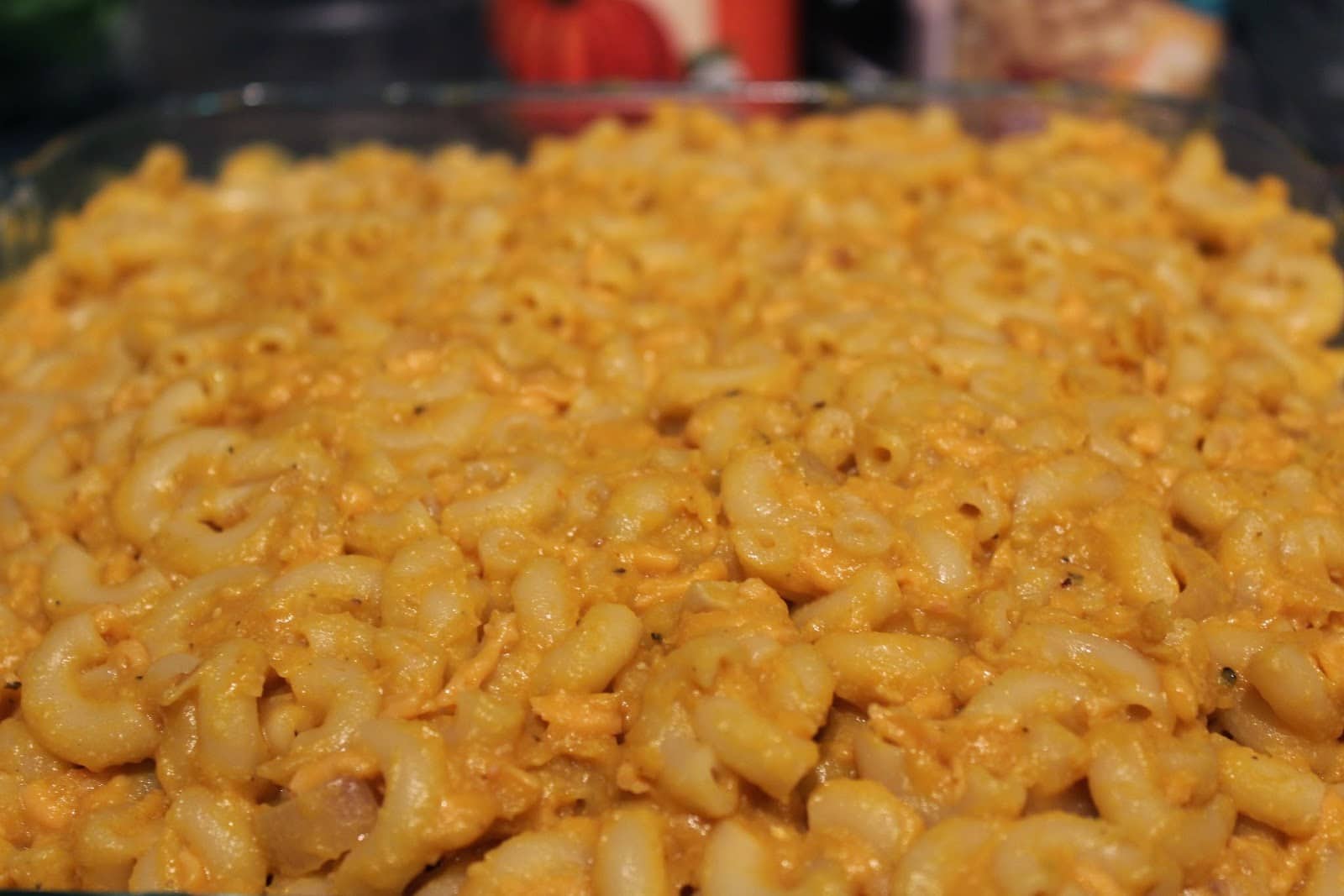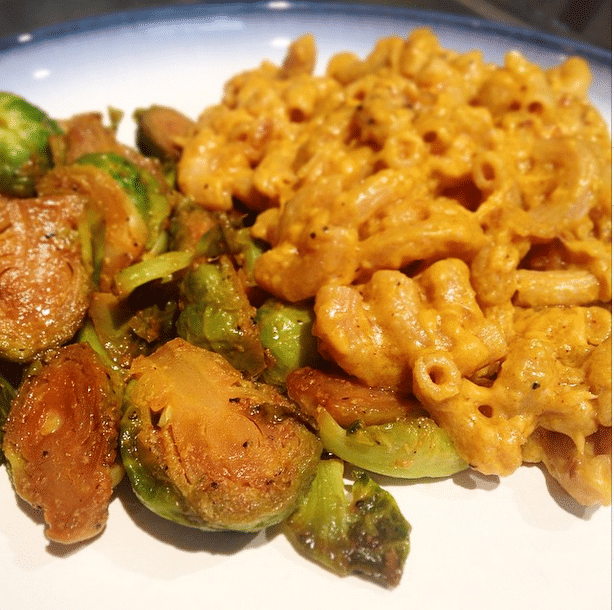 Serve as a mini Thanksgiving feast with roasted brussels sprouts!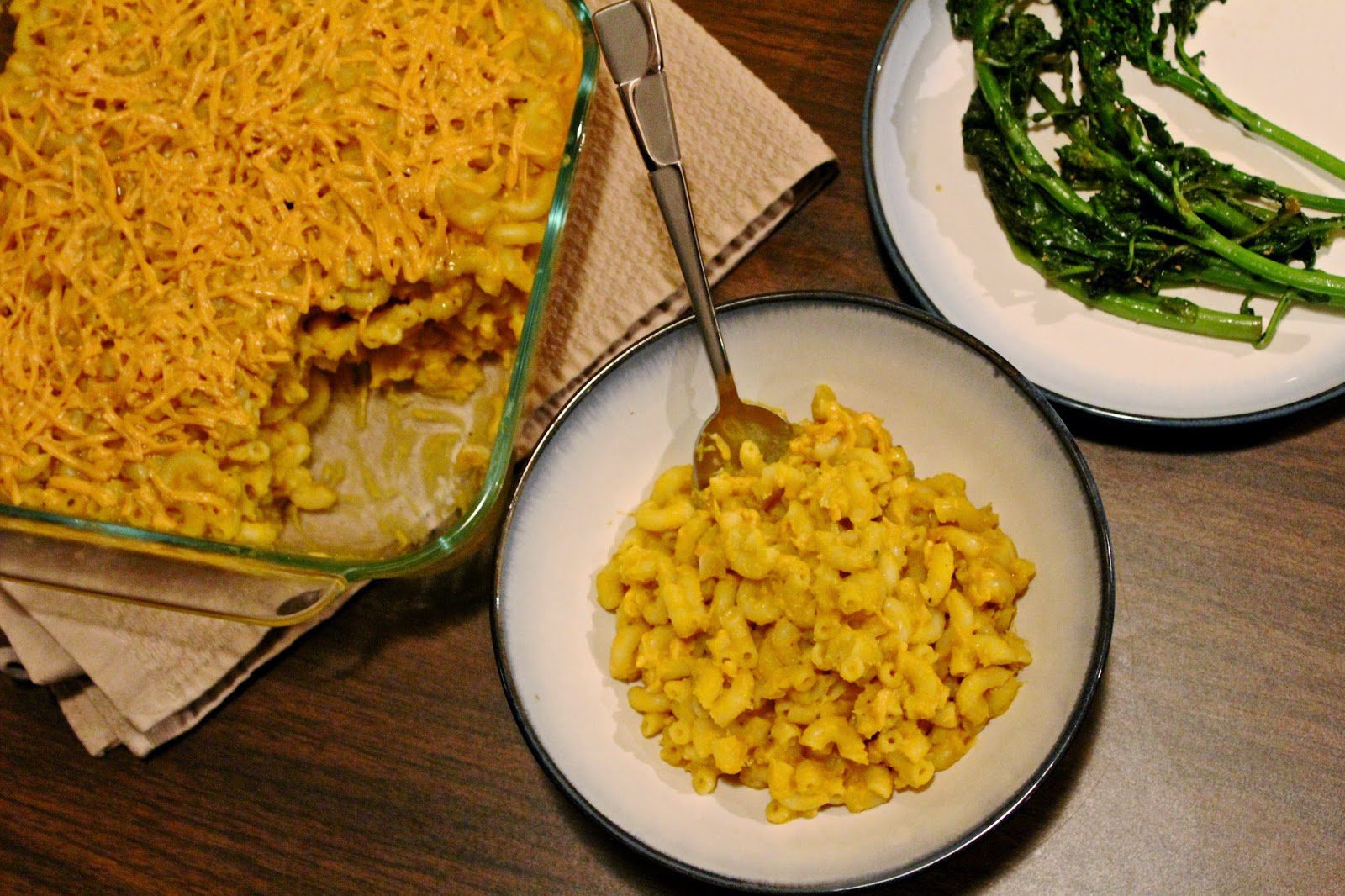 OR Serve with tempeh and a raw kale salad for a complete meal.