Do you have any strange eating habits? Are you one of those people who yearn for a segmented plate because you don't want your green beans to touch your mashed potatoes? Do you always eat dessert first. Salt your watermelon. Wasabi on peach ice cream. Ruffles dipped in vanilla frosting. Do you need to be sitting down to eat? Can you eat hot and cold food together? Do you cut everything up before you start eating? (That last one is a total mom move, BTW) Are you terrified of artichokes.
I have a few weird ones myself – I am slightly addicted to eucalyptus cough drops and I don't like breakfast. Not that I don't eat in the morning, I just don't like typical breakfast foods. Well… at least not in the morning. I could have chicken and waffles for dinner or a scone with my afternoon tea and my "Put an egg on it" catch phrase (a laPortlandia) is for good reason. But to wake up and have a pancake?? No thank you!
Today for breakfast I had this hearty/zippy salad.
You don't have to have it for breakfast; you can have it for lunch…
Mix the Dressing:
2 TB Honey
2 TB Sesame Oil
4 TB Rice Vinegar
1 Inch of Minced Ginger
2 Cloves Minced Garlic
¼ Jalapeno
Salt & Pepper
Chop These Things super SMALL:
1 Bunch Kale
2 Cups Cabbage
1 Bunch Mint
2 Scallions
2 Celery Stalks
1 Granny Smith Apple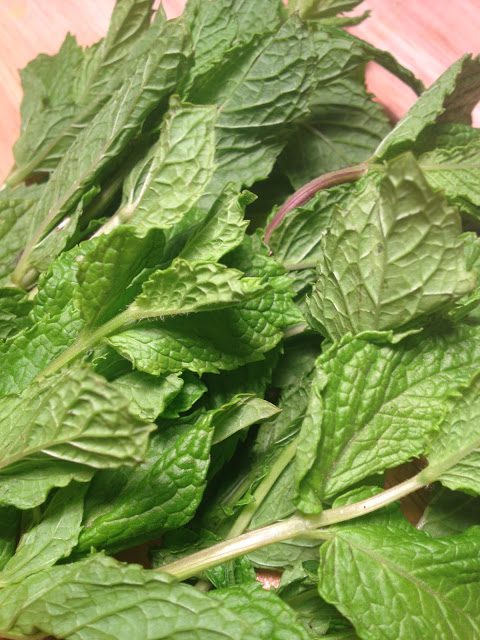 Chop ½ cup of peanuts coarsely for topping
I like to start the dressing in a big salad bowl and beat it a few times with a fork to combine. Then let it sit while I chop the vegetables. Once you mix in the greens work them over with your hands massaging in the dressing.
Plate and top with the peanuts just before serving.
Kale is a hardy green so this salad will last until the next day if you want to take it to work or school for your lunch (or breakfast!)