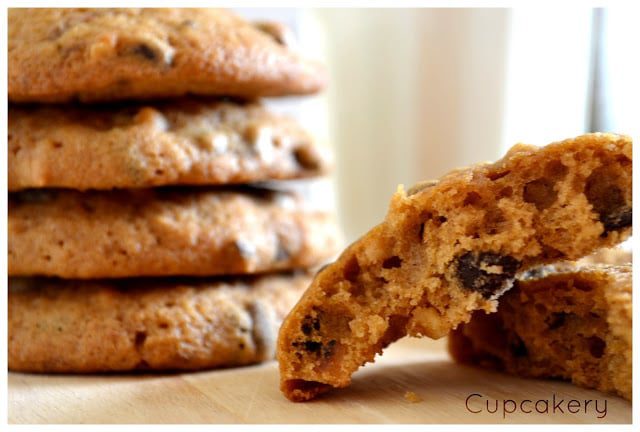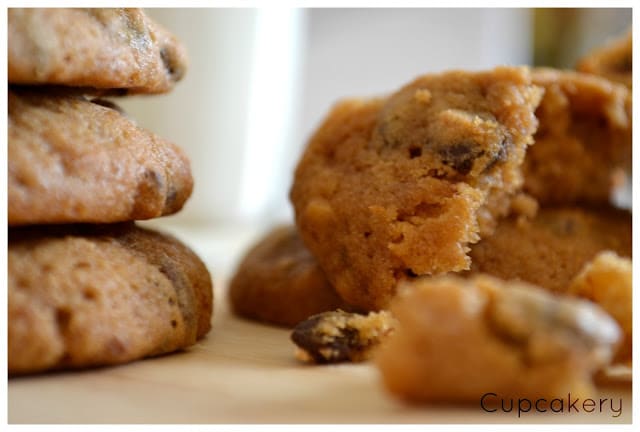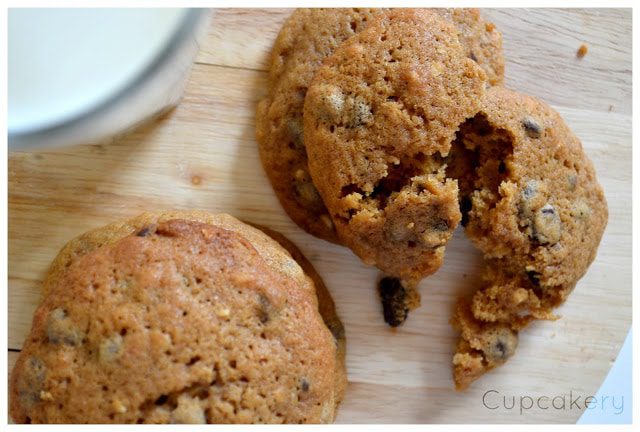 It's been a long, long time since I made anything cookie related.
It's probably because I can never get a huge amount from the dough… Not that I don't make enough see, I just… Ugghh…
I like to eat cookie dough. Which I know, I KNOW, I shouldn't do. *hangs head in shame. But it's just soooo delicious and I love licking it off my fingers. The spoon. Out of the bowl… you get the drift. Hence the small yield of cookies.
Cookies are, I think, the first thing I ever learned how to bake. They were a thrown together recipe with what was in the pantry cupboard and could be made in one bowl with minimal fuss. I like those kind of bakes. The ones that smell great in your oven and taste even better when it's time to eat them.
They are not the type of treat for the impatient or restless however. The dough should really have some time in the fridge. The cookies need time to cool afterwards. There needs to be some waiting here. I need to wait. Because when you do try (note I said when, because I know you will try) to pull one off the baking sheet without letting is cool and it will crumble into a hot, melty mess is your fingers and it will still taste great. Patience will make them taste even greater again!
Hazelnut & Chocolate Chip Cookies– this recipe yields about 12-16 depending on how much of the dough you eat beforehand.
150 g flour
125g soft butter
100g brown sugar (dark will make them chewier)
25g regular sugar
1 egg
200g chocolate chips (I use plain but milk will be fine too)
50g chopped hazelnuts
splash of vanilla extract
I don't use salt in my dough, I use salted butter so do not like to add more. I also don't use bicarbonate of soda. I don't like taste.
Preheat your oven to 180.
Cream your butter and sugars.
Add the egg and vanilla and mix until incorporated.
Add the flour and mix until a dough forms.
Fold in your chocolate chips and nuts.
I like to pop the dough in the fridge, to firm up for about half an hour. I guess while your waiting you could get on with the tidy up, your other chores, pay the bills… or make a coffee and flick through a magazine. The latter being my favorite!
Scoop a rough tablespoon size of the cookie dough onto a baking tray and bake for 12-15 minutes until golden on top but still soft.
Now the hard part. Leave them on the tray to cool COMPLETELY. They will crisp up around the outside but stay soft and chewy on the inside.
Don't forget to go check out the rest of Tea Party Tuesday over at Sarah-Janes. And also at Tasty Tuesdays over at Anyonitas blog.
Hope you all are having a great Tuesday.