These are my recent purchases – mushroom seasoning powder. I've ditched chicken stock already and it's hard to find liquid vegetable stock here in Singapore. I paid a total of about S$17 for all three, I think.
The one in the can is the priciest because it contains seaweed extract and shiitake powder. The other two just state "mushroom powder". They all don't contain MSG or preservatives (at least that's what is claimed on the packaging).
So far, so good. They flavour dishes very nicely. I made a vegetarian Ngoh Hiang (spring roll) using the one from the white box, and it was fantastic! That post will be coming up soon, so stay tuned.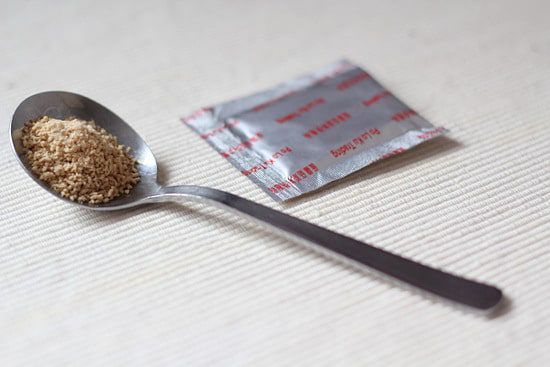 I think you can get these quite easily from any vegetarian food supplies shop. Singapore readers can get the listhere. Regardless of whether you are vegetarian (I still eat seafood!), these mushroom seasoning powder make an excellent base for soups and stocks. I guess you'll be seeing more dishes from me, using them.
Anyone who has tips on using (non-MSG) seasoning for vegetarian cooking, please do share! Thanks. 🙂