School might have started but it still feels like summer outside. It is hot, hot, hot! These Gooey S'mores Brownies are one of our favorite summer desserts and a perfect afterschool activity/snack or weekend dessert. While there's nothing like s'mores around a campfire, these brownies are so gooey, chocolaty and irresistable that I can promise you they won't last long!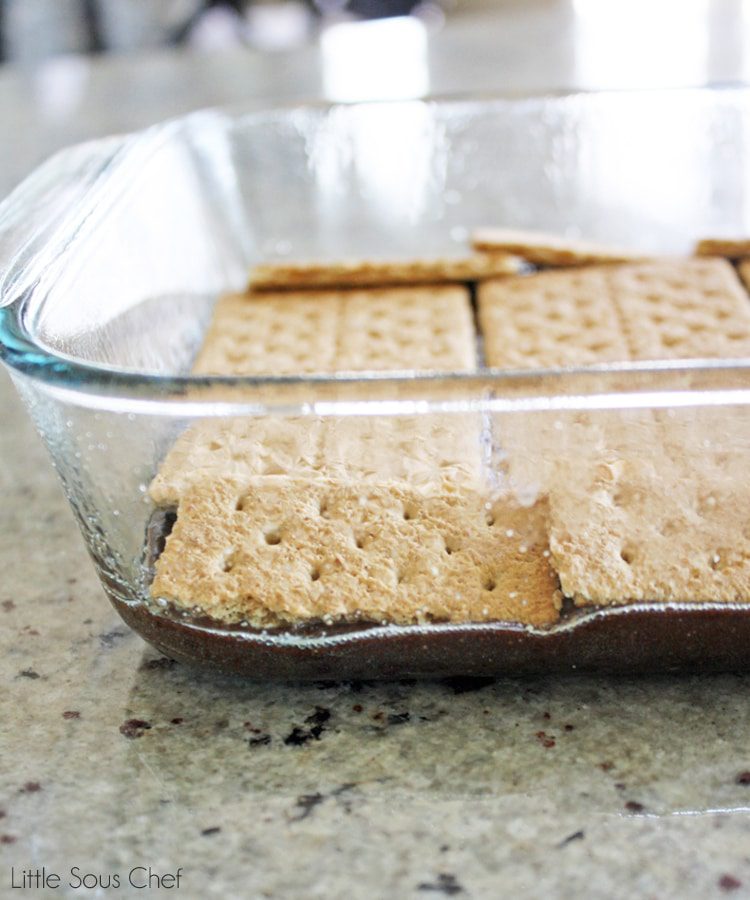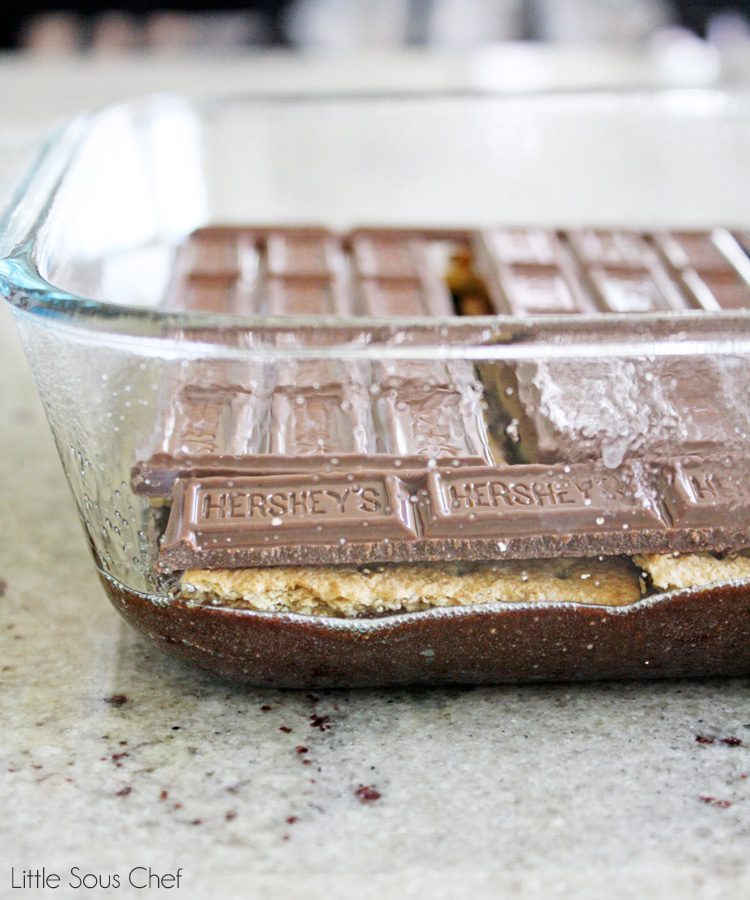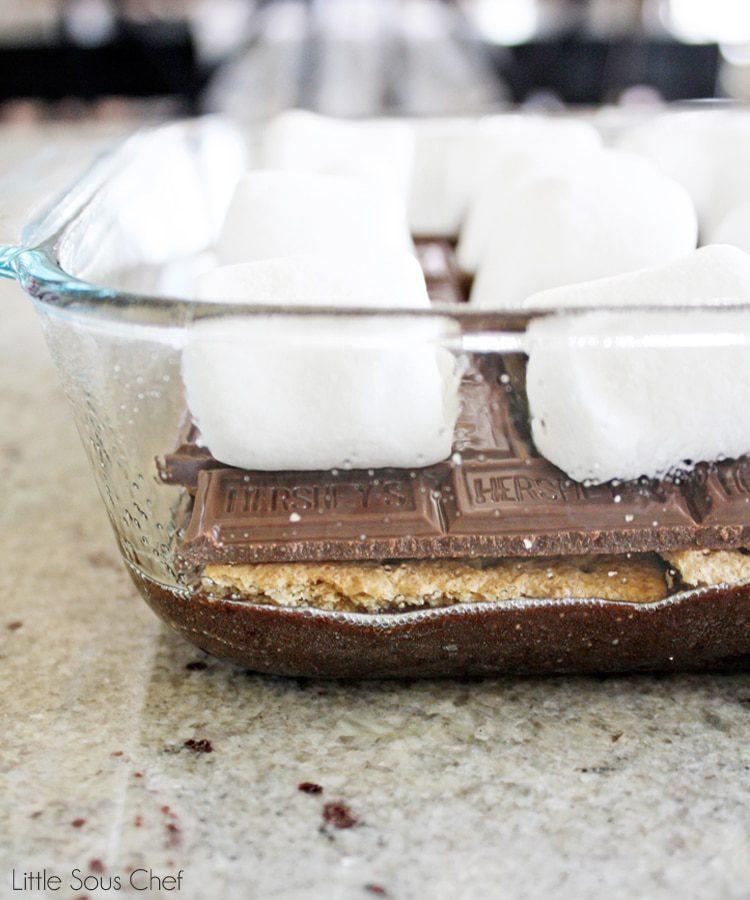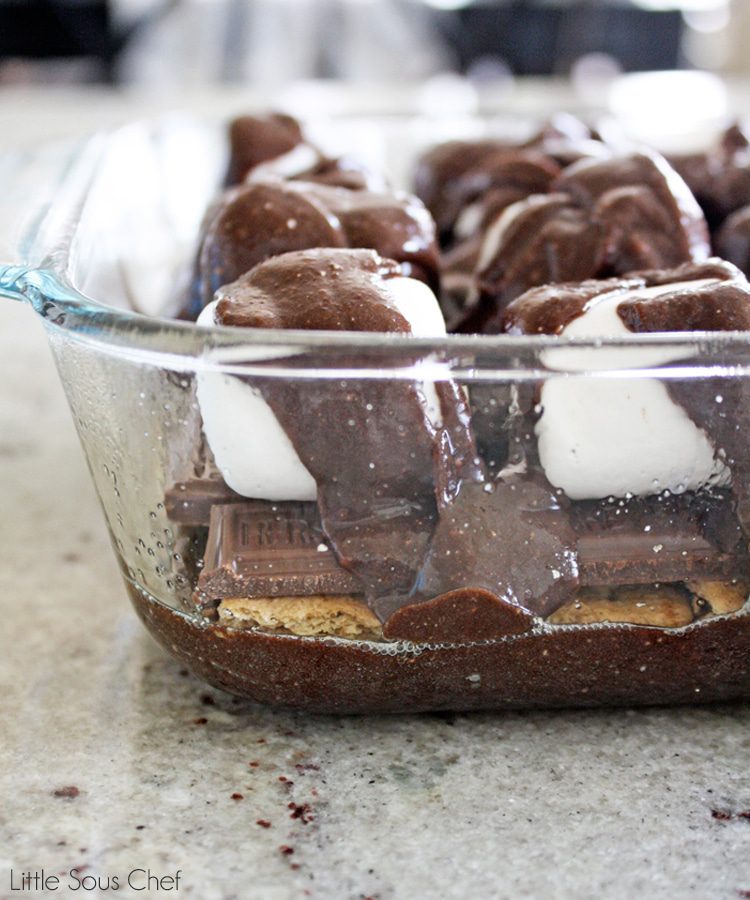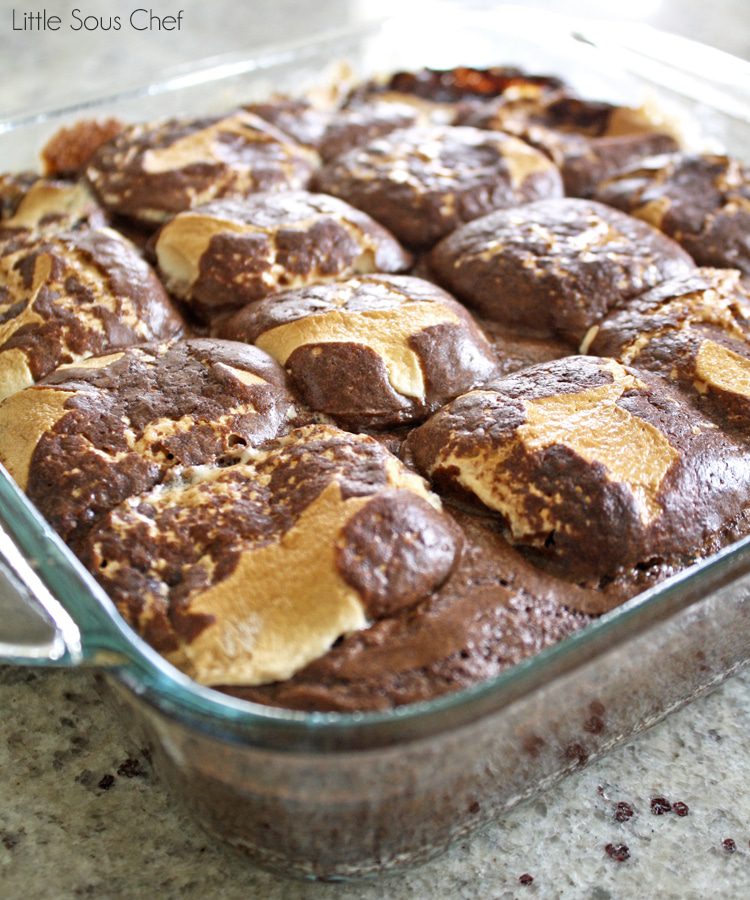 Gooey S'mores Brownies
Cook Time: 50 minutes
Yield: 16 Brownies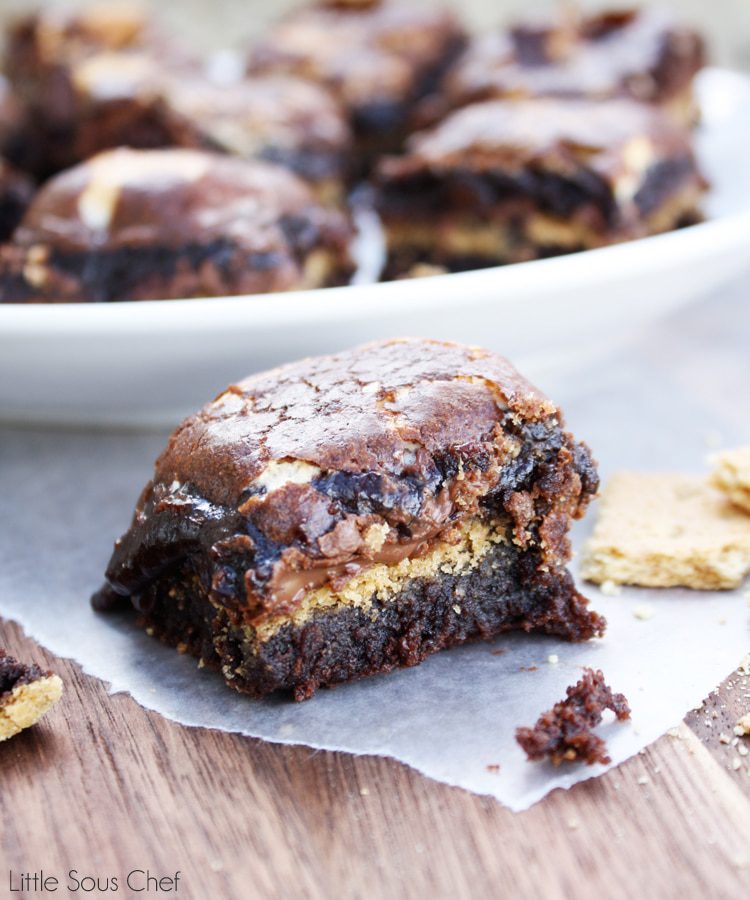 Ingredients
1 box regular family size brownie mix (plus ingredients on package directions)
4-5 graham crackers
4 Hershey chocolate bars
16 large marshmallows
Directions
Preheat oven to 350 degrees.
Spray a glass baking dish with non-stick cooking spray. Make sure to use a glass baking dish and spray it really good. Metal does not work as well for these brownies.
LSC: Pour brownie mix into a mixing bowl.
LSC: Add ingredients according to package directions and stir until combined.
LSC: Pour half of the brownie batter into prepared baking dish.
LSC: Top with graham crackers.
LSC: Top with chocolate bars.
LSC: Top with marshmallows.
LSC: Pour remaining brownie batter on top over the marshmallows.
Bake 45-50 minutes. Let cool completely. Cut into squares and serve.
Notes
For best results, coat your glass baking dish really, really well AND place the marshmallows so there is about a 1/2-1 inch space between them and the sides of the pan. If the marshmallows get too close to the sides of the pan it's harder to get the brownies out once baked.