If you follow me on instagram you know I love my iced coffee! Why does it have to be so darn good. It's an addiction and this year it has really blown up and I've seen many recipes on several different blogs. I love my recipe because it turns out great every single time. I've never had a fail with this one. Just adjust your quantities to how much water you're coffee container can hold and winner, winner chicken dinner! You'll have delicious, sweet, yummy iced coffee to enjoy for days or weeks. I've went through several beverage dispensers till I found the perfect one that didn't leak. This one if perfect it doesn't leak, is affordable and is super easy to clean. Every week I make 7 quarts of the good stuff and we enjoy it throughout the week. I usually only have one glass every morning but my husband lives on the stuff so that's why I make so much. Here's how simple it is: For every quart of coffee you'll need 2 oz. of ground coffee. You can use the fancy stuff if you like but trust me it DOES NOT make a difference. I've been stocking up on the cheap stuff at Costco and one big tin can will usually last us a little over a month. It usually costs us around $8-$10 a month depending if the coffee grounds are on sale.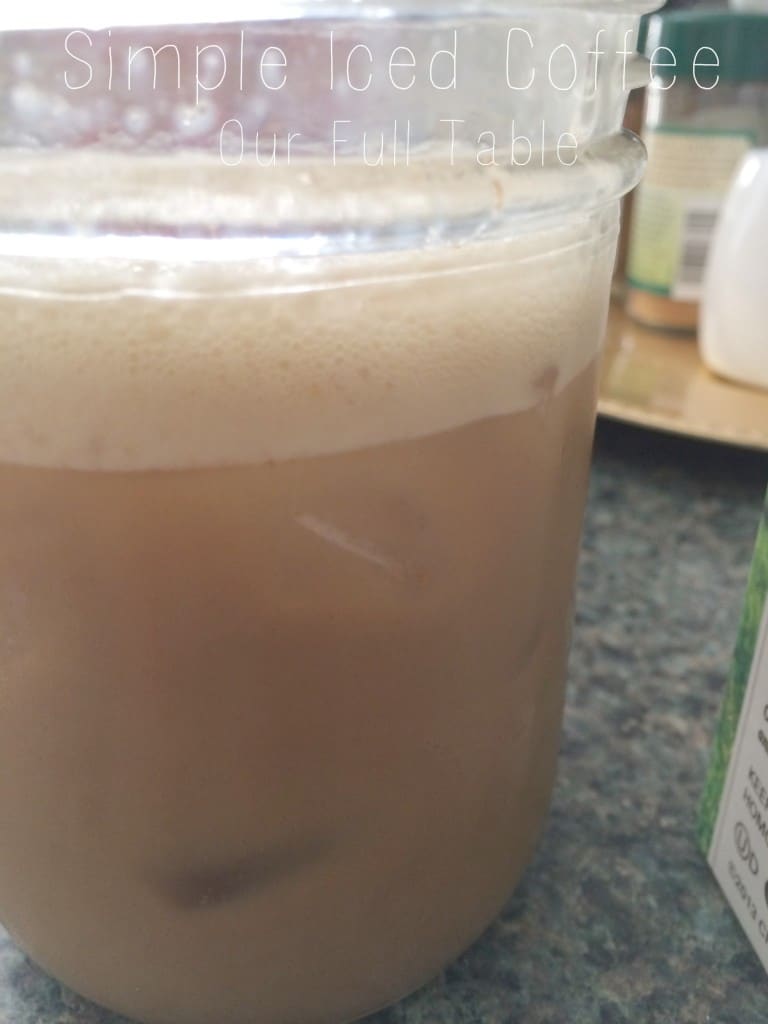 First thing you'll want to do is figure out home much liquid your beverage dispenser will hold. Mine holds about 7 quarts. I always brew mine in this huge stock pot I have from IKEA. It's the biggest pot I have and works great. In your big pot add your coffee grounds and cold water. I add 14 oz of ground coffee and 7 quarts of cold water. Stir it so that all your grounds are wet. Let it sit for ten minutes then stir it again. Cover your pot with plastic wrap and let sit for 24 hours. Some recipes say 8-12 hours but I prefer the flavor and depth of the 24 soak.
After 24 hours here's my set up: beverage dispenser, a pitcher(or something with a spout)+nut milk bag, ground iced coffee liquid.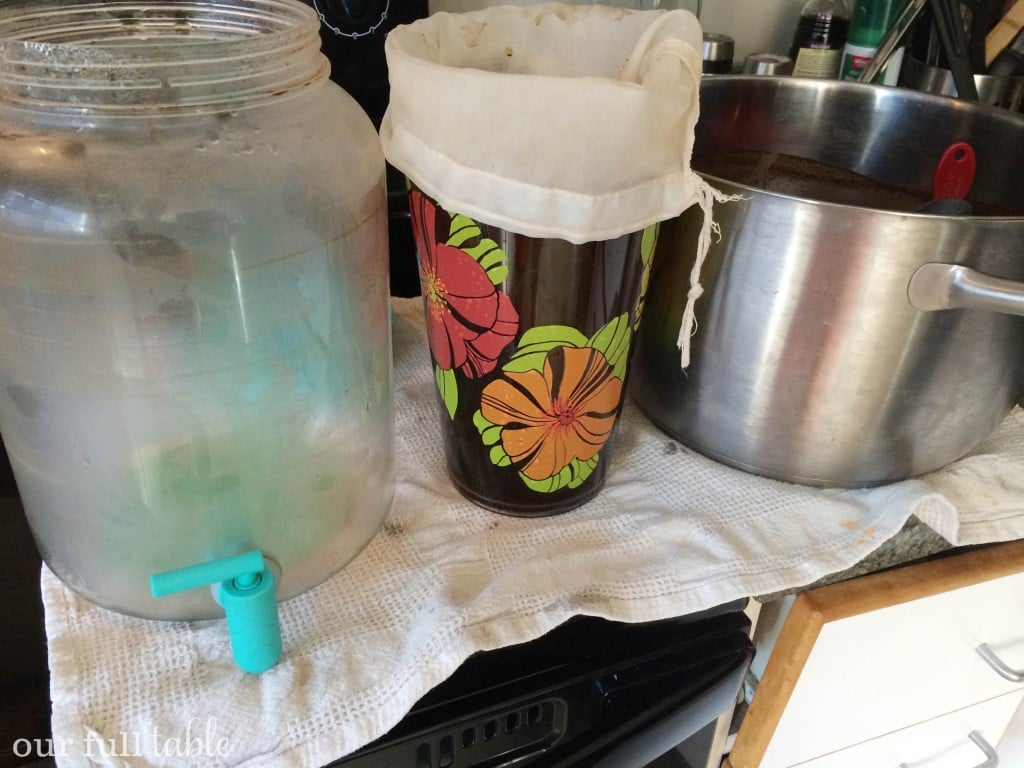 Using a ladle or big cup pour the coffee into the nut milk bag
. These are awesome and I highly recommend them if you're going to be making iced coffee a lot. They'll save you tons of money on cheese clothe and I think they work better. Squeeze the bag to remove all the liquid then pour it in your dispenser.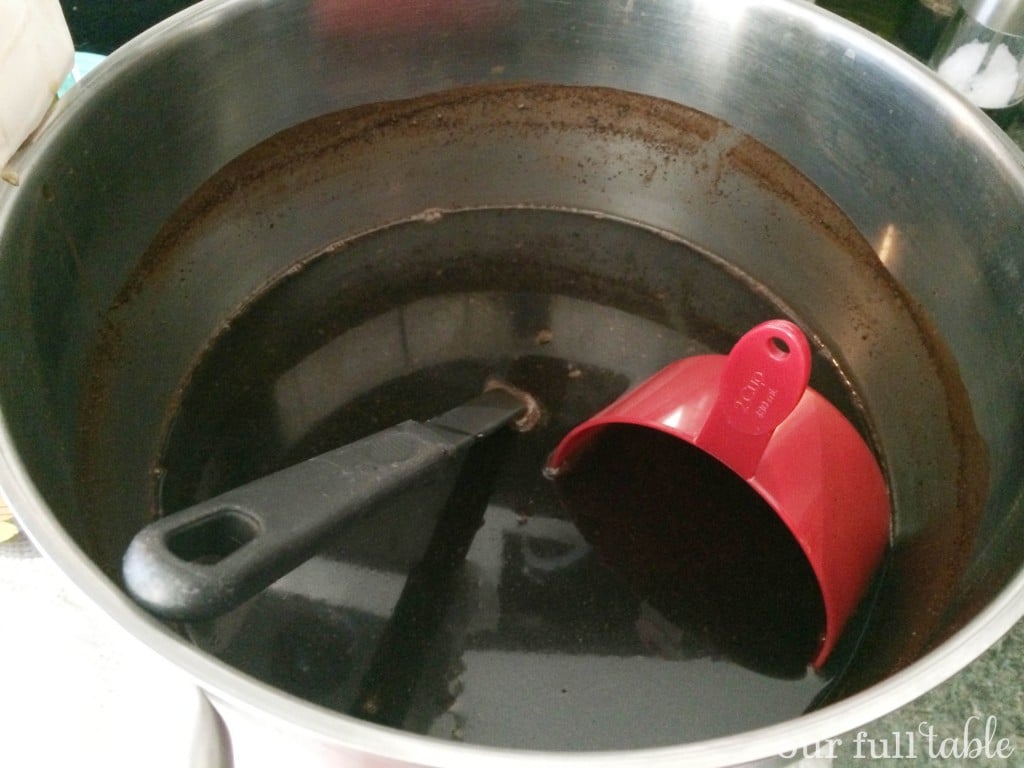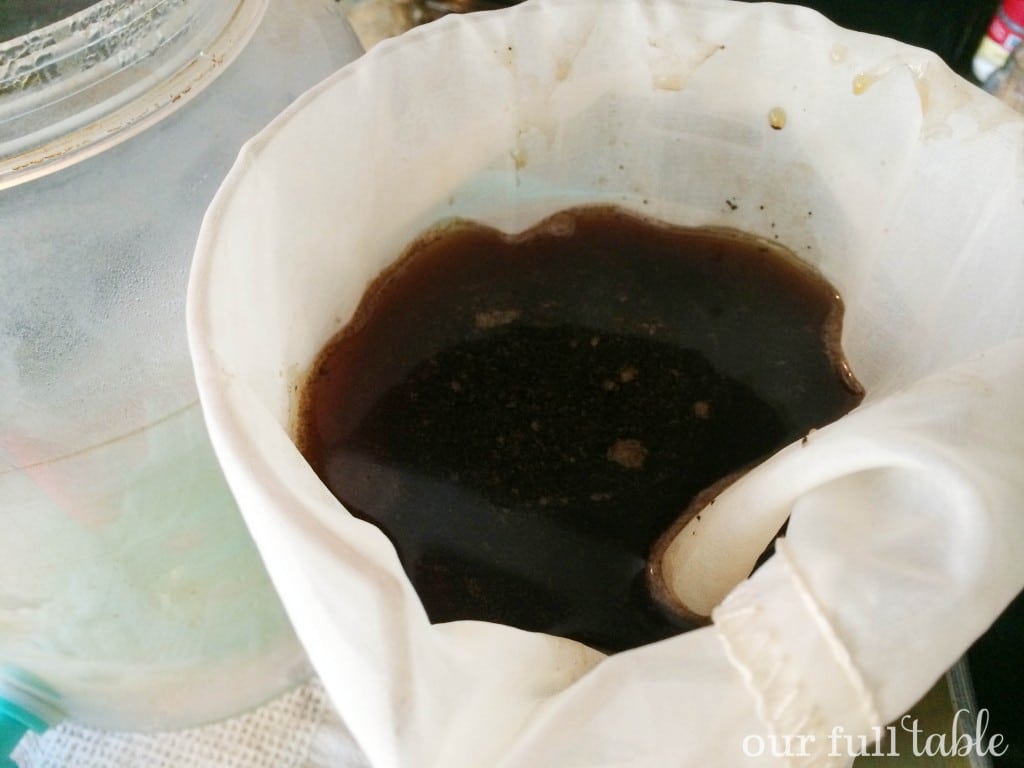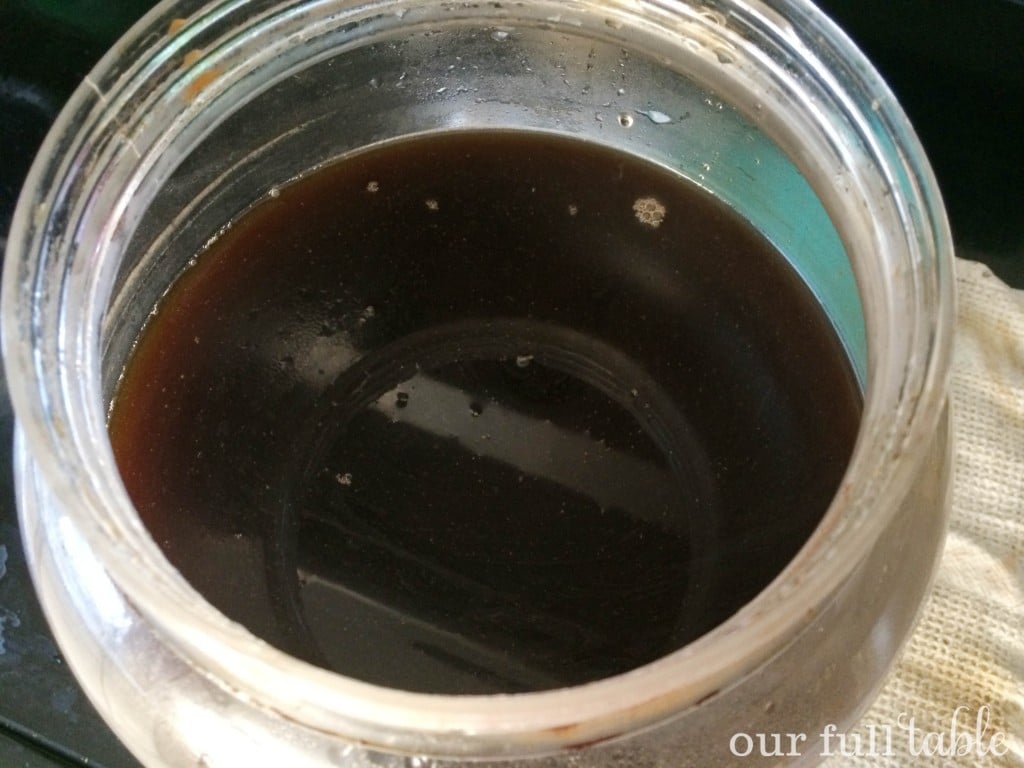 Keep repeating the process till all of your liquid and grounds have been processed through the nut milk bag.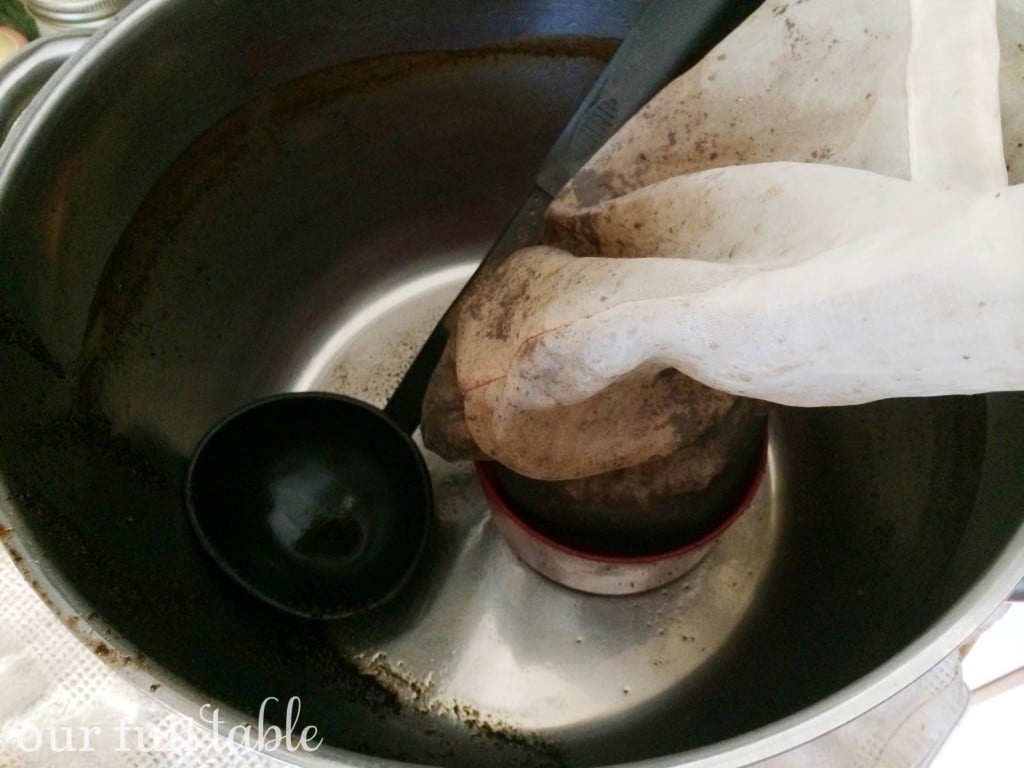 Place the dispenser in the fridge to keep cold. Here's how I like to drink mine. Organic whole milk, a dash or cinnamon & 1 tsp. sugar.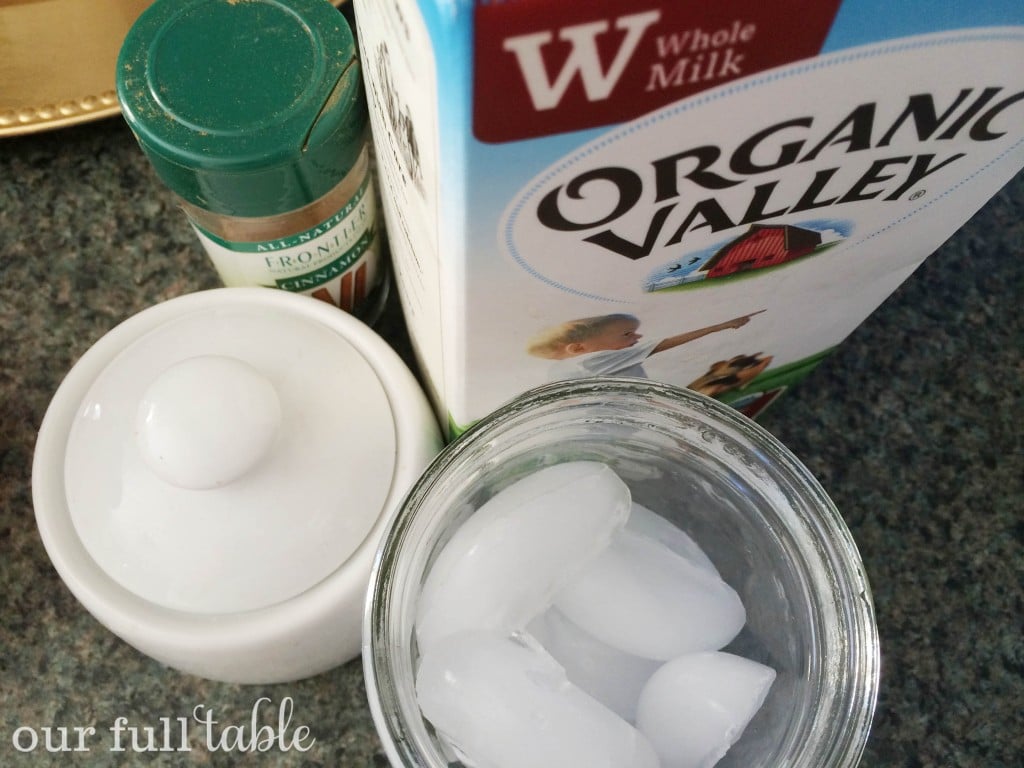 Fill your cup up with ice & coffee. Add your favorite ingredients to your glass. I like using mason jars because you can put a lid on them and shake them up. I love giving it a good shake because it makes the drink frothy and delicious.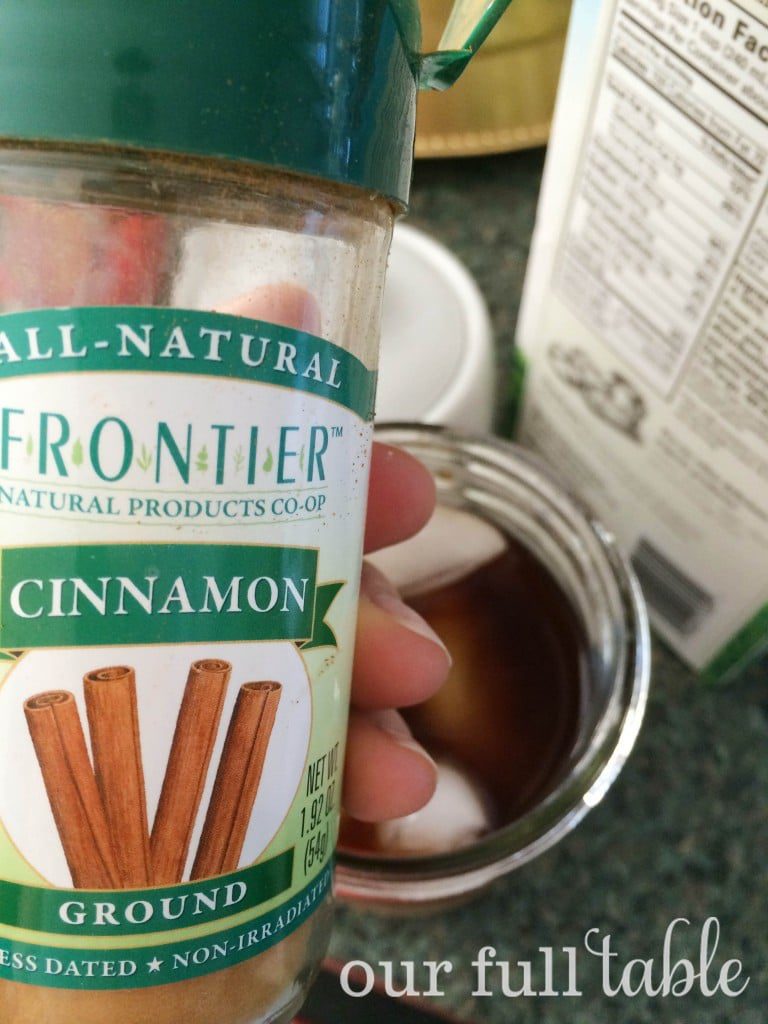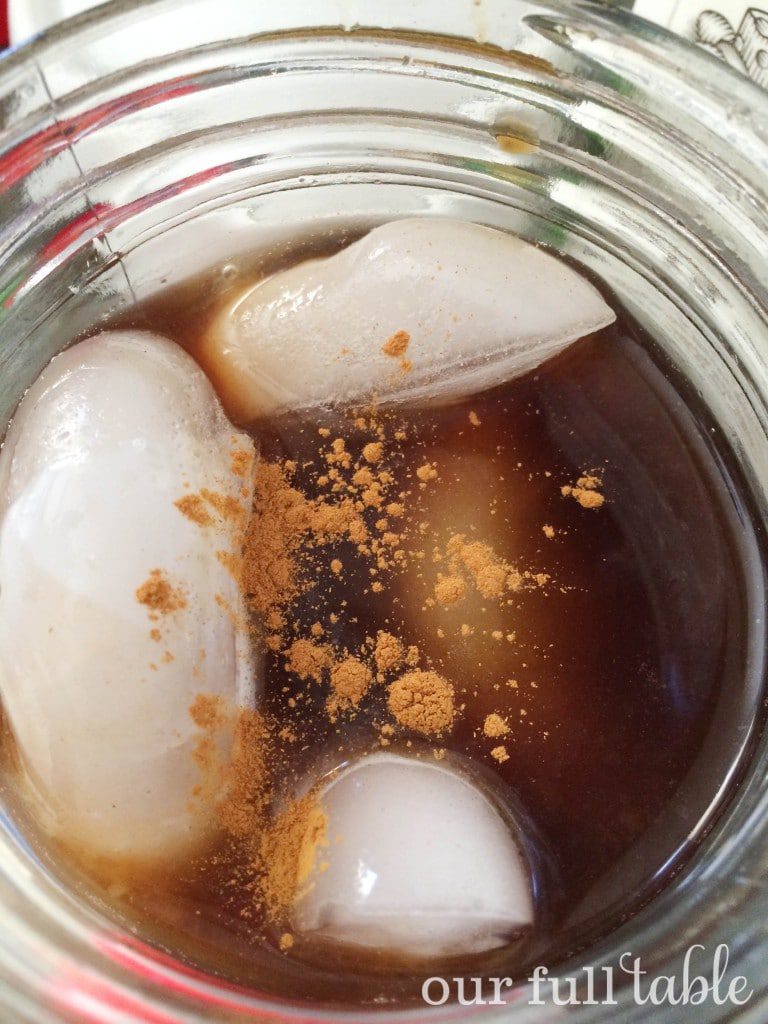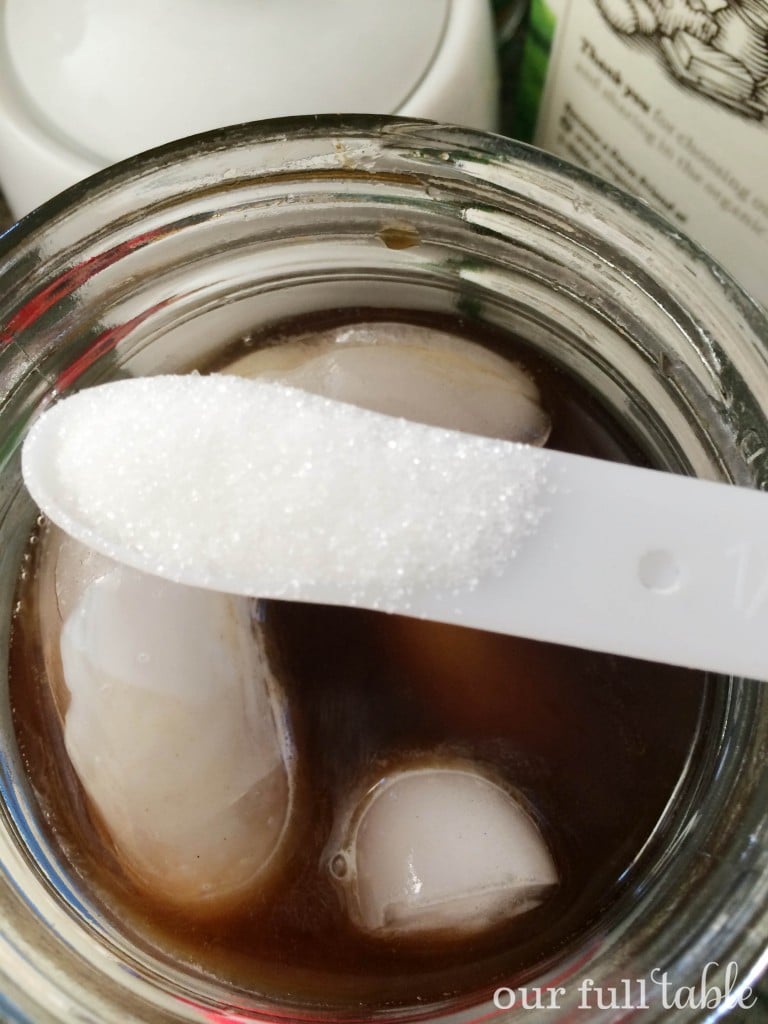 Mmmmm…can you dig it? I can! Enjoy!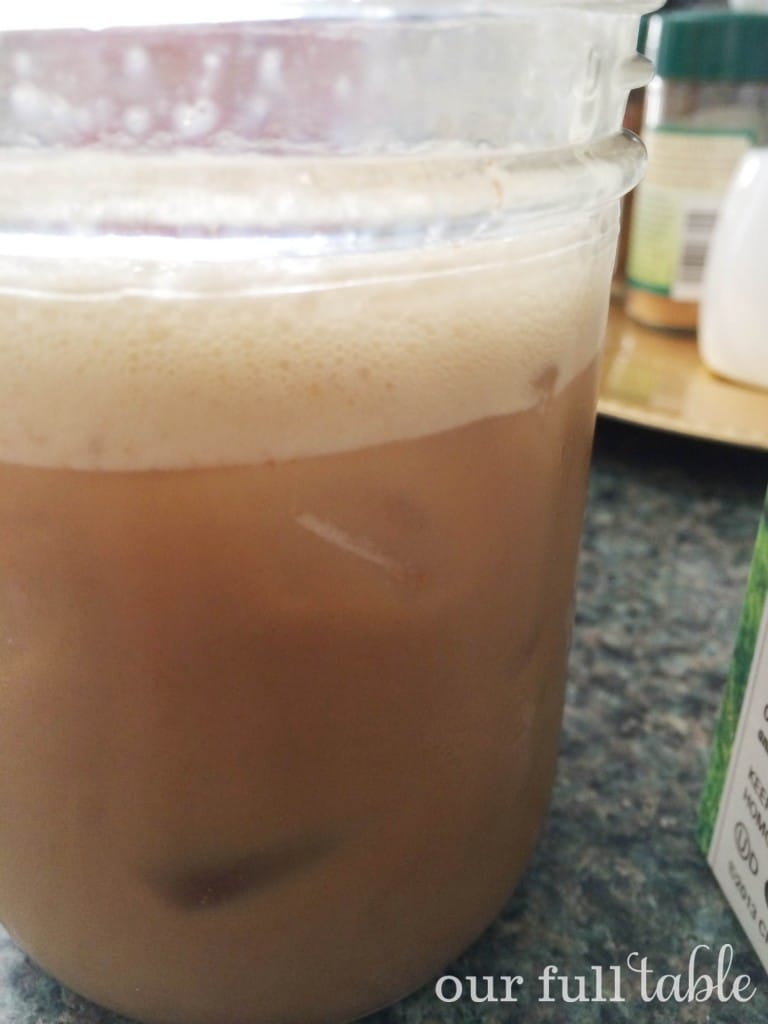 Perfection in a glass.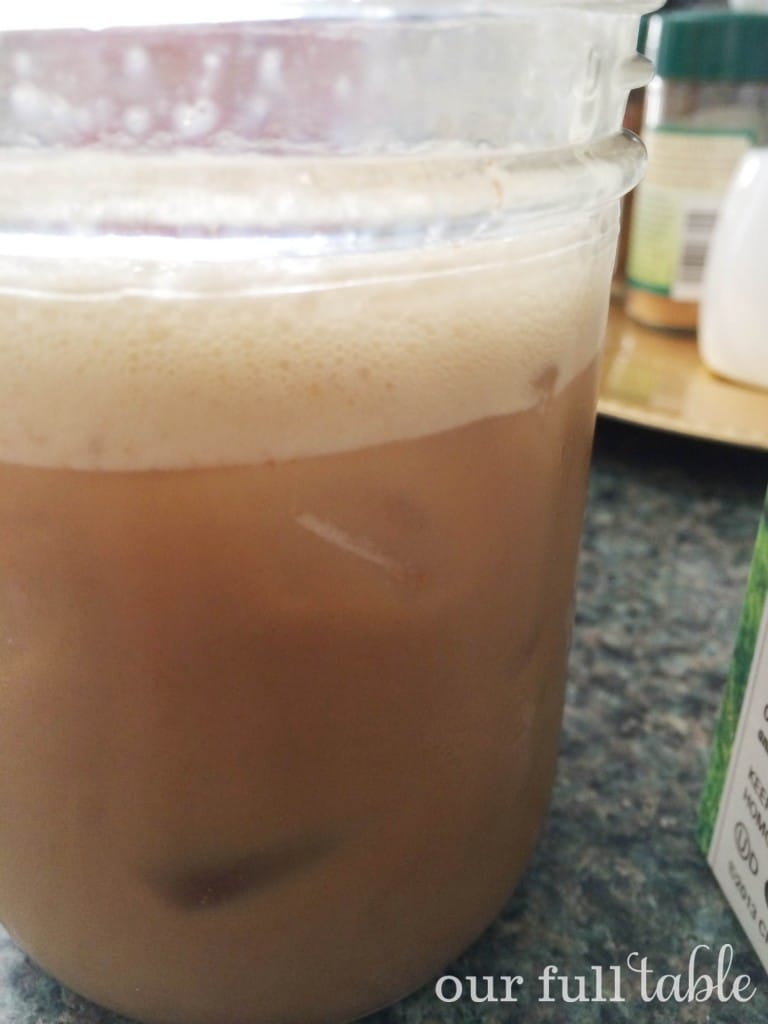 A simple adjustable iced coffee to please your palate.