My mind is constantly in thought about something or someone, like a hamster in a wheel. I'm sure if I can run physically at a speed that my mind does, I don't have to worry about calories or the weight that I'm endlessly trying to reduce.
"Stop thinking, and end your problems." — Lao Tzu
Easier said than done. In order for my mind to reset the thought process I would like to unwind myself with some popcorn and movies. It's so relaxing to just sit back and not think about anything but to enjoy some home-made popcorn and an entertaining movie. My brother when he visits puts on a movie almost every day after a meal as he claims its his relaxation. I think its his personal lullaby because the moment the movie starts you are sure to hear his snoring as a background noise throughout the movie. I sometimes enjoy pulling his leg or startle him with loud laughter which awakens him from his deep slumber. I'm not his sister if I don't do that deliberately Now there's something so relaxing in troubling him and I can see myself rubbing my hands together getting ready for some action and a bowl of popcorn adds that extra crunch.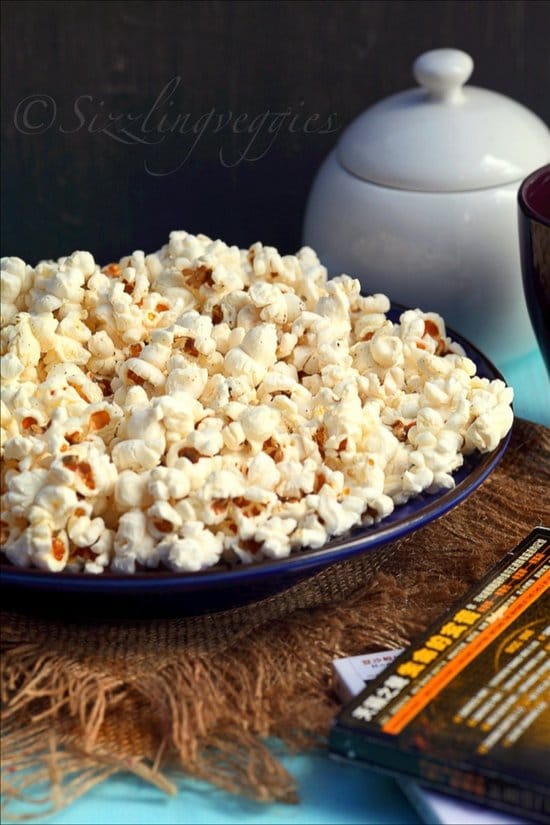 I hate buttered popcorn and the idea of adding some spice was so tempting I couldn't resist myself from trying it. The recipe is very easy to make and the amount of oil/butter and spice can easily be adjusted to match your preference. I loved the extra zing of garam masala and grease free hands all in all this snack was totally guilt-free and was very much favored by my family. Enjoy!!!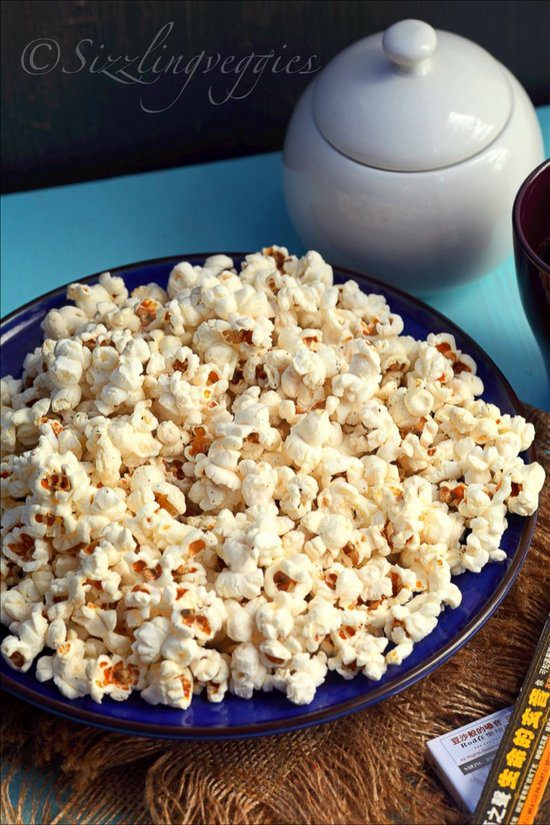 Garam Masala Popcorn
Ingredients
Garam Masala Powder — 1 tsp
Salt — to taste
Unflavored Popcorn Kernels — 1/4 cup
Instructions
Add oil to a heavy bottomed pan with two handles (we need both the handles to help shake the pan back and forth while the kernels are popping).
The oil should be hot but not smoking hot. Add salt, garam masala powder to the oil and stir. Add the corn kernels and stir again to coat the kernels with salt and garam masala powder.
If the handles are not non-stick, make sure you grab the handles either with oven mitts or with pan holders and shake the pan back and forth when the kernel starts popping. Continue lifting and shaking the pan from heat to make sure all the kernels are evenly popped. Once the popping slows down remove from heat and serve immediately in a big bowl. Enjoy!!!