The other day I was looking over my history of recipes on the blog and realized I had seriously neglected pie. A travesty of epic proportions to be sure and one that I needed to remedy stat. Despite the need to share, this post has been lingering on my computer for a while now and for some reason I've just struggled to make the words come. So much is happening in the world right now, so much sadness, so many acts of grave injustice here at home and around the world, sickness, death, so much tragedy and sorrow. Writing my thoughts on summer and pies seems a bit trite to me.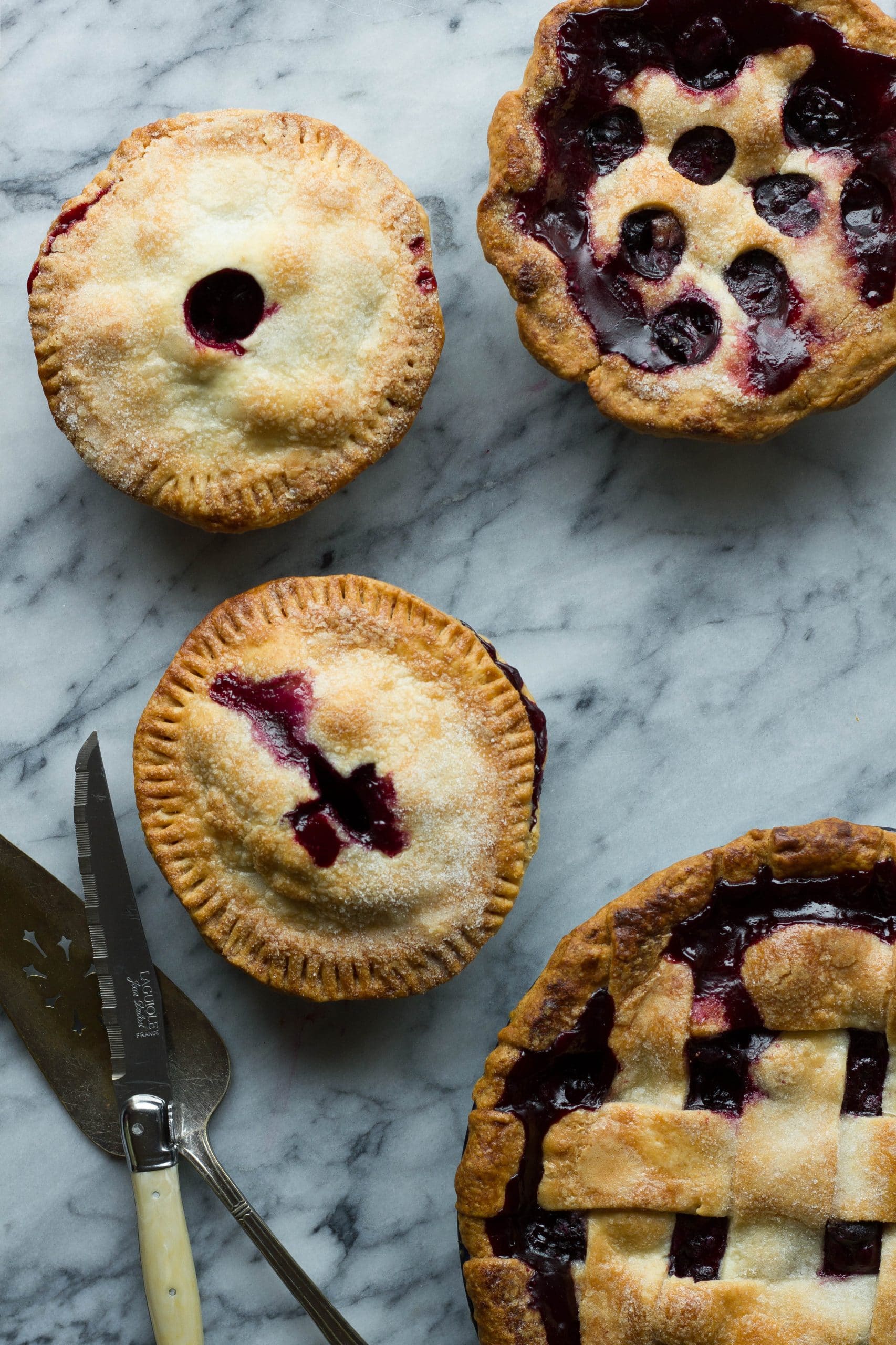 Whenever I make a pie, I think of my grandmother. She a maker of epic pies, had the art of comfort through food, down to a science. A diabetic at 50, she was always a spare and careful eater, but come Sunday dinner there was without fail a warm from the oven fruit pie on the counter for dessert. She knew what most of us know now, that tradition, simple food, lovingly prepared is at the heart of what makes us and keeps us sane. It keeps us tied to the beautiful, the wholesome, the best of our humanity.  It crosses bridges and great divides and allows us the privilege to be at peace if but for a moment.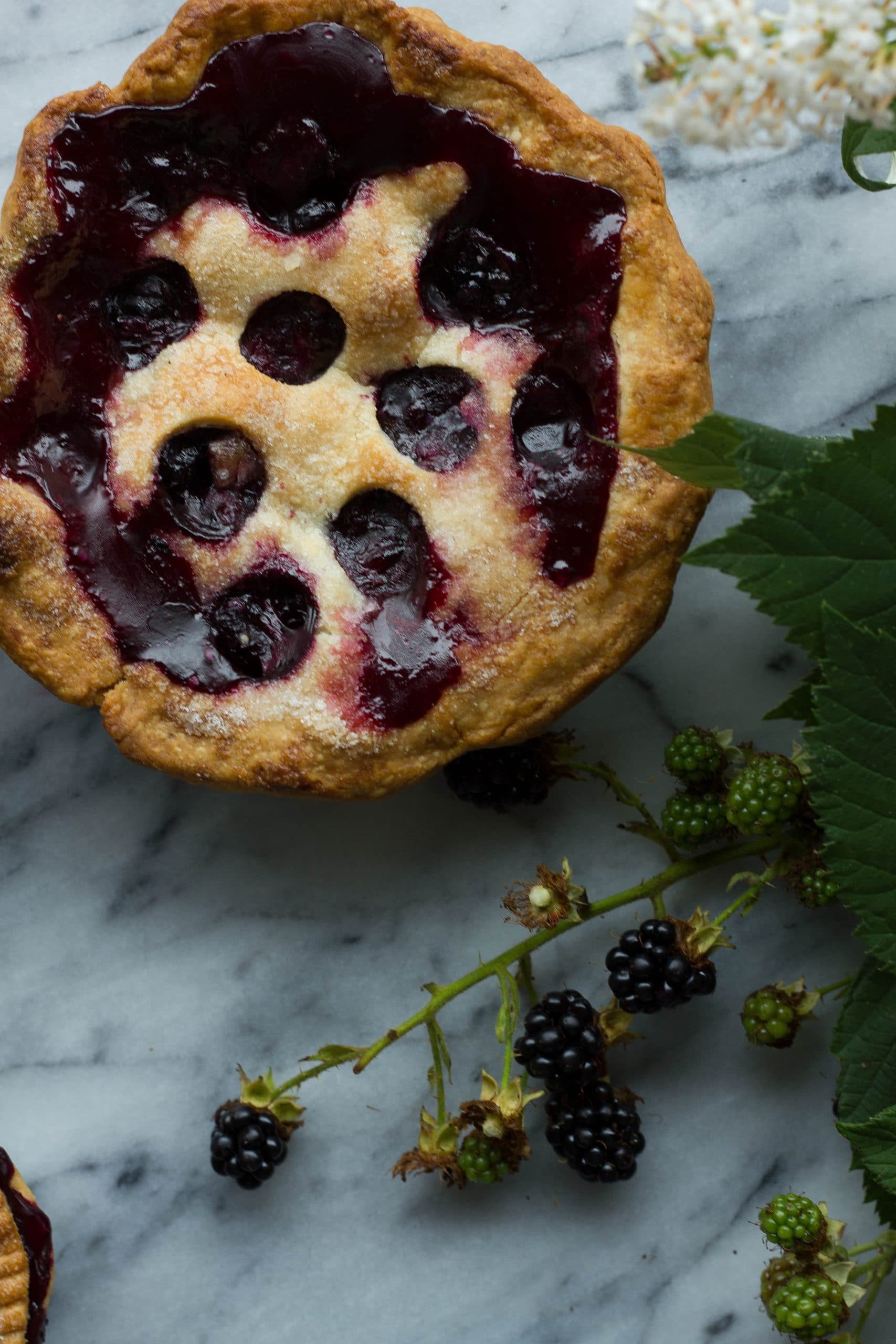 I so wish I could treat all the ills and evils of the world, by serving up a piece of pie and along with it the goodness that is inherent in it. How lovely it would be to reach the hardhearted, the dogmatic and the haters with a simple reminder of the beauty and kindness that can be found in the world.  Naive in the extreme, but a wish nonetheless. The amount of bad news lately is discouraging, defeating and at times If find myself overwhelmed. In the midst of it all though I still hope that people will remember. Remember what it means to be human, that we all deserve a place, a world that's beautiful, wholesome, just and safe.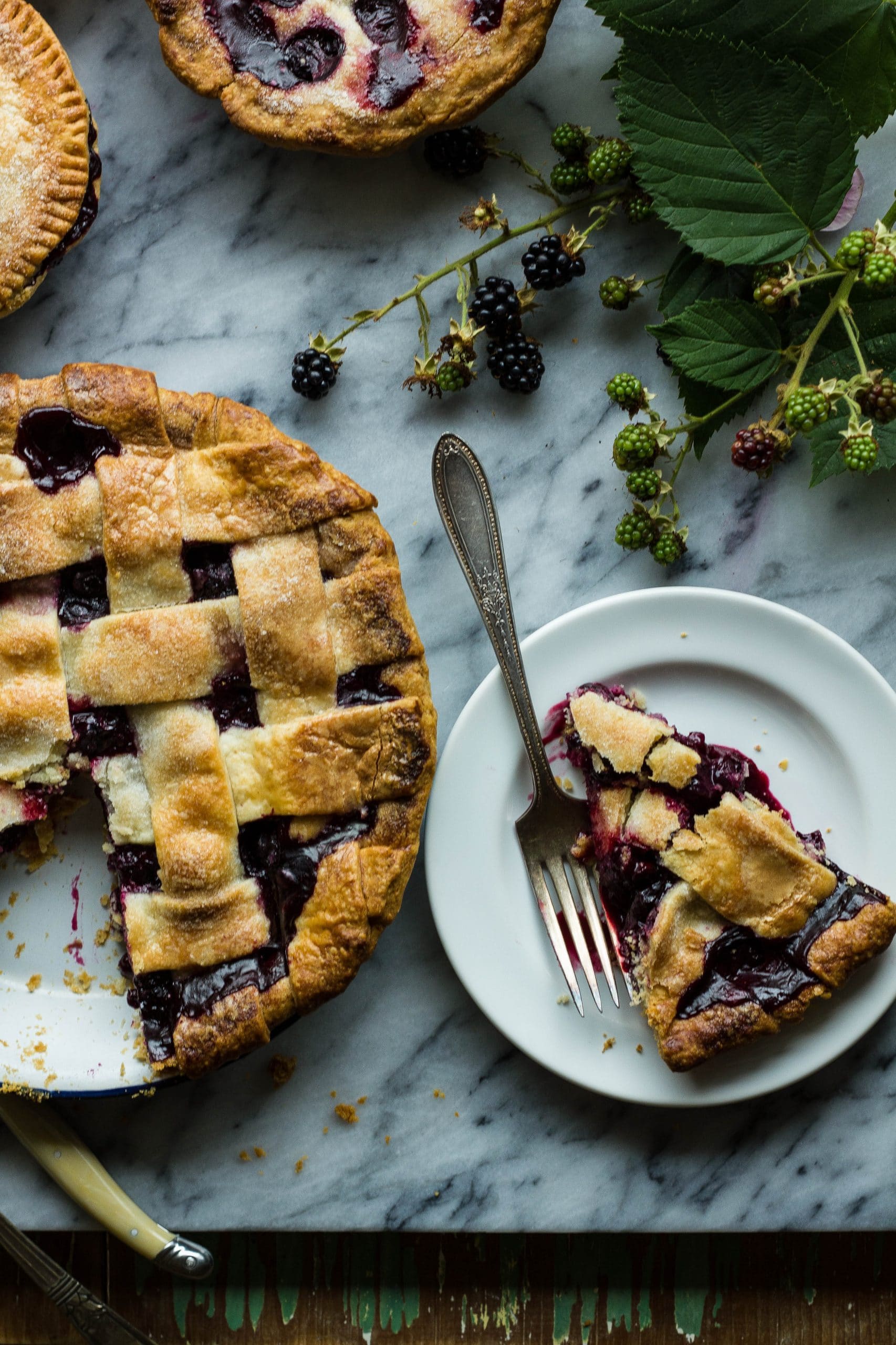 *A note on this pie. Blackberries and blueberries are at their peak in the Northwest right now and go perfectly together here. A hit of crystalized ginger brings everything beautifully together under a buttery flaky crust.  I like my pies a bubbly, homely mess. The uglier the better really,  so if you aren't a fan of a large amount of filling bubbling through, feel free to cut down on the berries a bit.
Ingredients
For the Crust
2 1/2 C. all purpose flour
1/2 tsp. salt
1 C. cold, unsalted butter diced
4 Tbsp. ice water
For the Filling
4 C. blackberries fresh or frozen
4 C. blueberries fresh or frozen
3/4 C. granulated sugar
1/3 C. all purpose flour
2 T. crystallized ginger diced finely
1 T. lemon zest
2 T. unsalted butter diced
1 egg beaten
Servings:
Instructions
Prepare the crust:
In the bowl of a food processor combine the flour, butter and salt. Pulse until combined and the mixture looks like coarse meal.
With the motor running, slowly add the ice water and mix until just combined. Dump mixture out on to work surface (will be crumbly) and mix until incorporated.
Divide in half, press into flat circles and wrap individually in plastic wrap. Refrigerate for 30 minutes while you prepare the filling.
Prepare the filling:
Preheat oven to 425 degrees. Combine the berries and all remaining ingredients except the butter in a large mixing bowl. Set aside.
Roll out dough on a floured work surface in two large rounds. Line a 9″ deep dish pie plate with one. Cut 8, 1″ strips from the other round. Re-rolling if necessary.
Pour filling into the bottom crust, dot with the diced butter, and top with four strips of crust, weave into a lattice. Brush top with the beaten egg and sprinkle with some sugar if desired. Place on a rimmed baking sheet.
Bake at 425 for 20 minutes, then lower heat to 375 for the remaining 40 minutes, or until the juices bubble and the crust turns golden brown.
Remove from oven and let cool before slicing.