Word of warning: please don't get angry at me when you eat all 30 of these cookies, warm from the oven, without feeling any remorse.
It's totally worth it. I'm speaking from experience.
There are these cookies from a particular chain of bakeries that I adore. They're definitely my favourite sweet snack but I've never been able to replicate them.
Until now.
Cookies are the best when the edges are crisp and the middle is soft and melted. Which is exactly how these are.
Quick, easy and delicious; these are the perfect mid-week snack to get you through til' the weekend.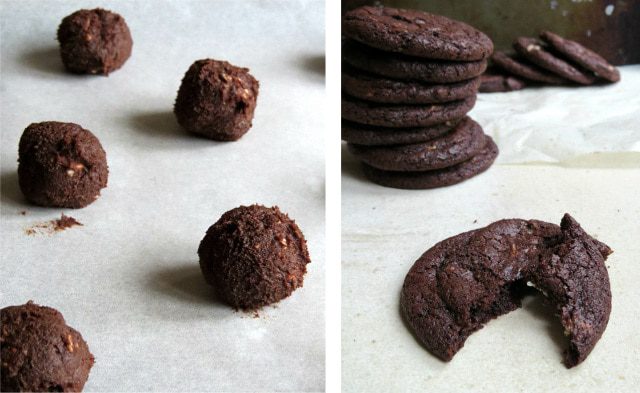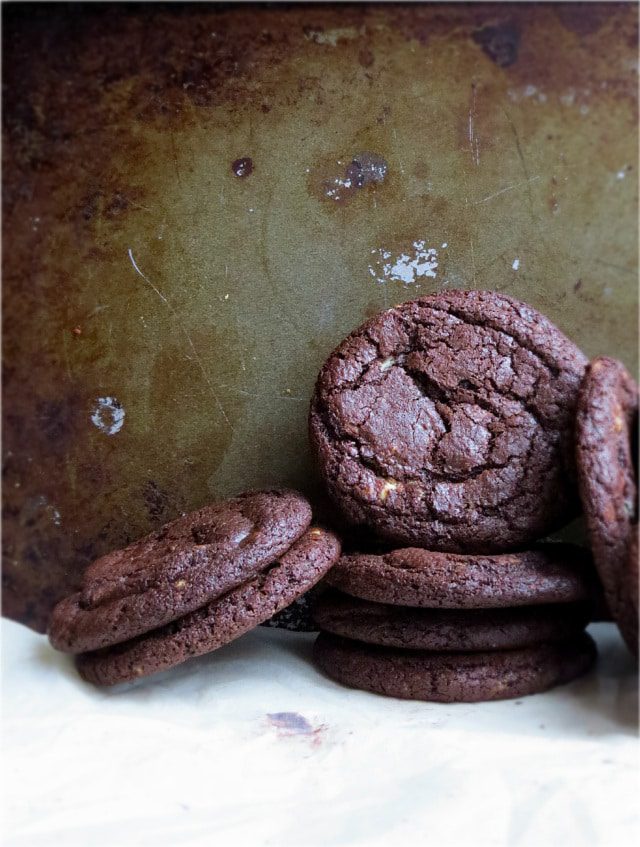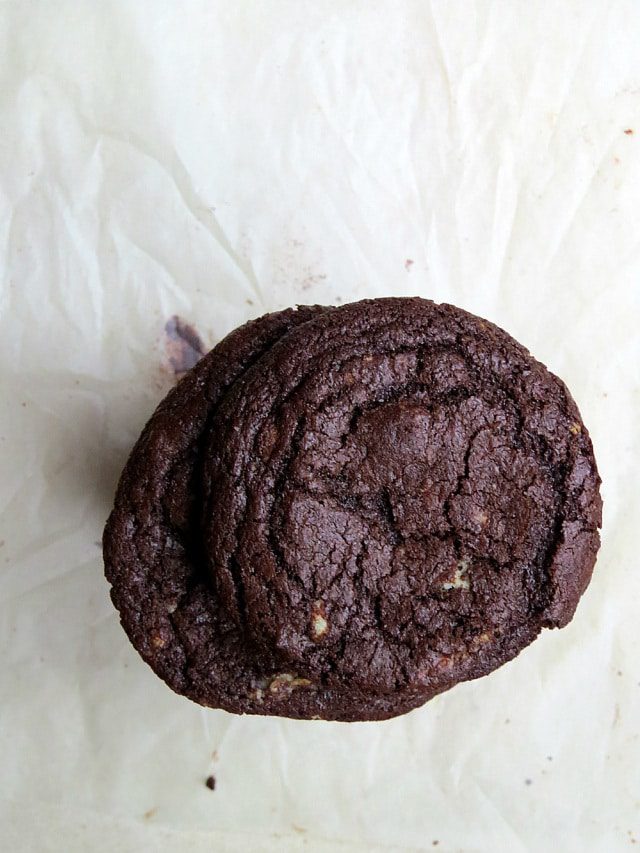 Ingredients – Makes 30 cookies
200g plain flour
90g cocoa powder
1 tsp sea salt
3/4 tsp bicarbonate of soda
3/4 tsp baking powder
155g dark brown sugar
140g caster sugar
170g unsalted butter, room temperature
1 tsp vanilla extract
2 eggs
150g good quality white chocolate, roughly chopped (or chips)
60g good quality dark chocolate, roughly chopped (or chips)
Method
Pre-heat your oven to 175 degrees C. Line two baking trays with baking paper ready to place your cookies onto.
Mix together the flour, cocoa powder, salt, bicarb. of soda and baking powder into a medium bowl. Using the paddle attachment in a stand mixer, beat together the two sugars and butter until pale and fluffy.
Turn the mixer to low and add in the vanilla and eggs. Scrap down the bowl and briefly mix again. Add in the dry ingredients in two additions, beating well after each. Take the bowl off of the mixer and add in both the white and dark chocolates. Stir to combine using a spatula.
Note: The batter is quite thick, so you'll need to use your muscles to stir in the chocolate.
Using your hands, take your cookie dough and roll into golf-sized balls. Place about 2 inches apart on your pre-lined baking trays. Bake for 10-15 minutes until still soft in the centre.
Leave to cool on a cooling rack… if you can wait that long.