As you can see from my photos, they're kind of blue. Yeah, that happens when light goes down. White turns to blue. This is where my aggravation for the disappearance of light stems from. But hey, we're all human. I can't control the light and I sure as hell can't control how slow a cake cools. If I want to make a coconut cake at 1pm and not have it finished until 4pm… well, my photos will have to suffer a little.

And none of that is going to stop me from posting a recipe I loved. And even though these photos aren't that good in a photographers eyes; the more I stare at them, the more I love the blue hue. I feel like it captures that time in the day when everything seems to wind down.

The sponge here is flavoured with desiccated coconut as well as lime zest. I just made a simple sweet water icing to finish it off, but used grapefruit juice instead of water. However, if you don't want to buy grapefruit just for the icing (or you don't like grapefruit) you can always use the leftover lime juice from the cake instead.

I really love how the grapefruit segments on top of the sponge help cut through the sweetness of the whole cake and add a fresh taste.

Heres me trying to bring you a taste of the spring. Just ignore those sparkling rain drops in the corner of your window. Instead, close your eyes and imagine the sun kissing your skin as you enjoy this enticing slice.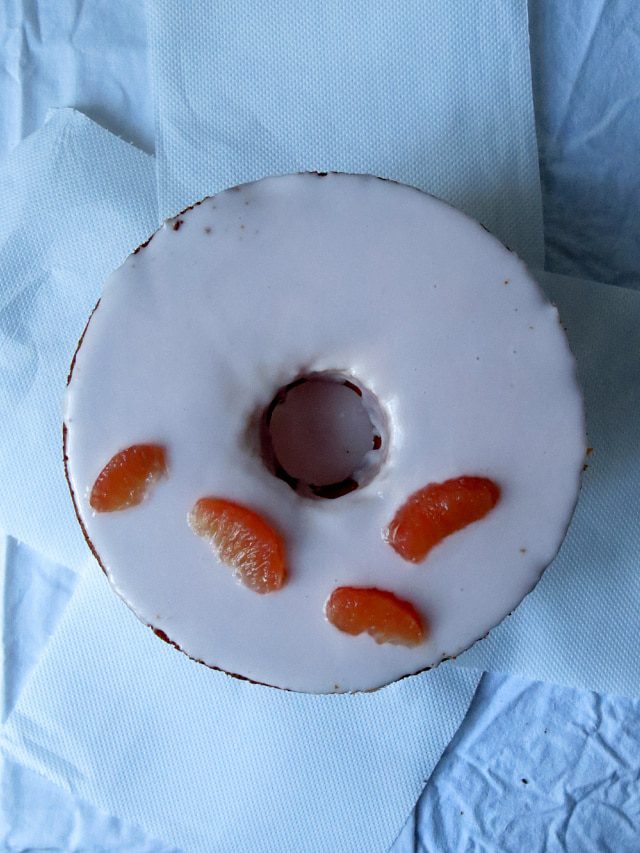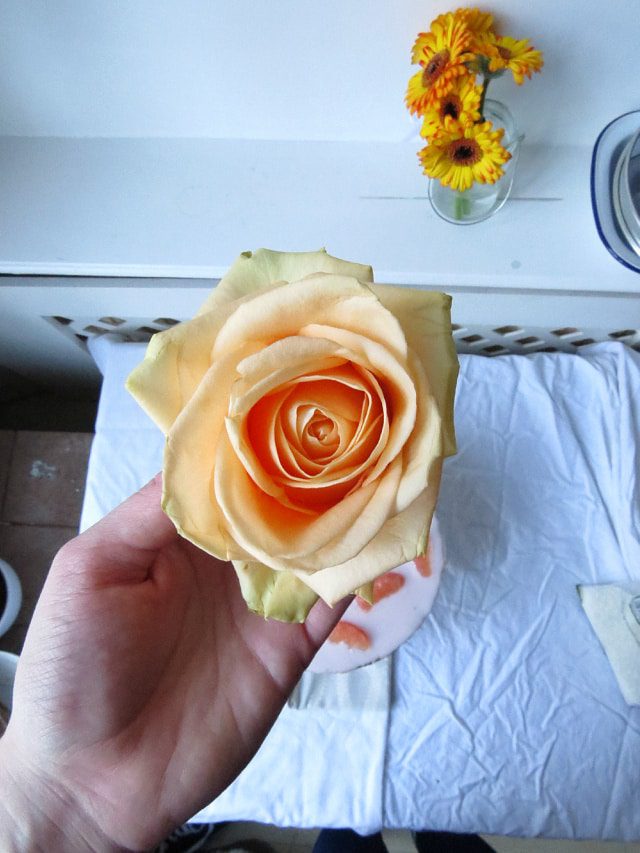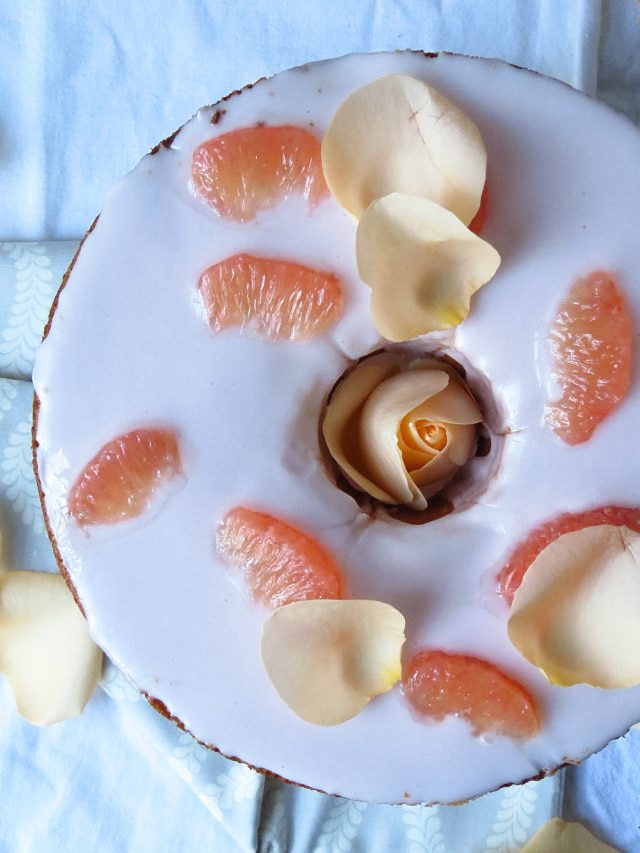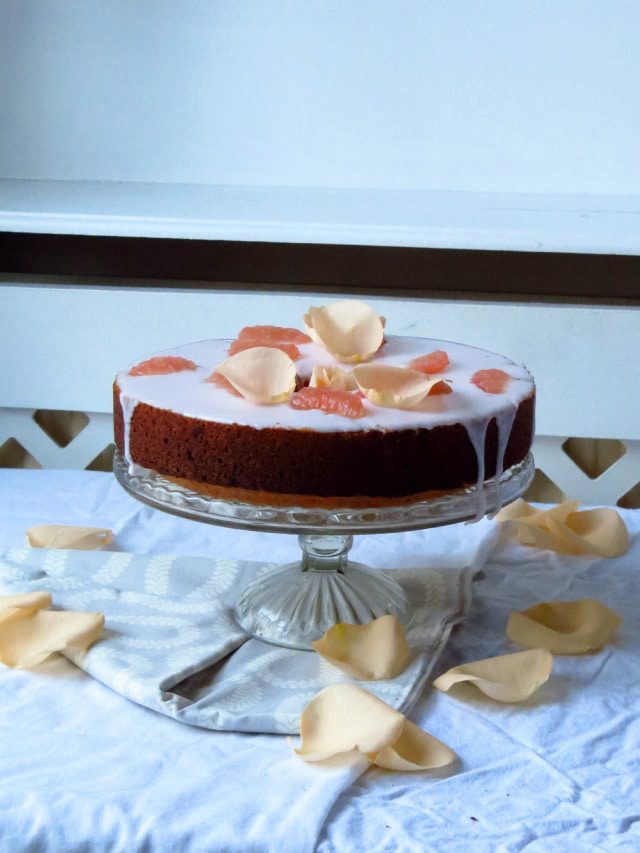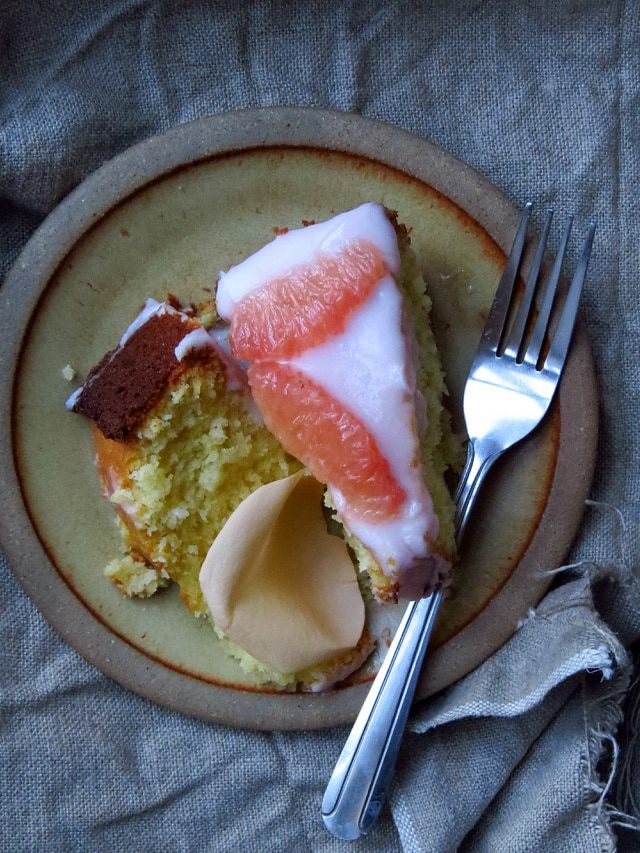 Ingredients – recipe adapted from BBC Food
2 limes, zest and juice
250g caster sugar
250g unsalted butter, room temperature
4 eggs
250g plain flour
2 tsp. baking powder
1/2 tsp. bicarbonate of soda
150g desiccated coconut
Grapefruit Icing
200-250g icing sugar
1/2 grapefruit, juiced (keep some segments to garnish)
1 drop of red food colour (optional)
Method
Pre-heat your oven to 160C. Grease and line a 20cm round cake tin with butter and baking parchment.
Place the zest of two limes, sugar and butter into a large mixing bowl. Cream the butter and sugar until light and fluffy. Gradually add in the beaten eggs until the mixture is smooth. Sieve together the flour, baking powder and bicarbonate of soda. Add your coconut to the dry ingredients. Mix this through the cake batter in three additions until completely incorporated. Lastly, add in the juice from one of the limes. (The other lime can be kept for something else, or it can be used for the icing instead of the grapefruit juice.)
Pour this into your prepared cake tin and bake for 25-35 minutes, until golden brown and a skewer inserted into the middle comes out clean. Once baked, leave to cool in the tin for 10 minutes and then turn out onto a cooling rack to cool completely.
While the cake is cooling, start making your icing. Sieve 200g of the icing sugar into a bowl and have your grapefruit juice ready to pour in. Add in about half of the juice and whisk into the icing sugar so that you have a smooth paste.
Continue to add juice until you have a smooth icing that is quite thick. When it falls off of a spoon back into the rest of the icing, it should form a ribbon and merge with the rest of the icing after a few seconds. If you accidentally add in too much liquid, just add some more icing sugar to thicken it back up. Add in one drop of red food colour for a pink icing (only a drop!)
Once the cake is completely cool, place on your desired serving plate and spoon over your icing. Dry off your grapefruit segments slightly with kitchen paper and arrange on top of the cakes surface.