Well, my trip didn't go as planned.  It ended up being an incredibly frustrating day on Friday.
Let me start from the beginning: Eric booked a flight to Branson in January to go home in March and see his family.  We found out that my parents were flying to Chicago from Tampa on that day (my dad had a business trip), and then Chicago to Branson.  It turns out my parents and Eric were on the same flight!
I couldn't resist and bought a ticket for myself on that same flight.  We'd all be flying together!  I would get to see my family for the first time since Christmas!
Then we found out that we were moving to St. Louis, so we needed to use that time to look for apartments.  So we made appointments on Saturday morning to see a few apartments in the city.  The plan was to fly home on Friday, drive to St. Louis Saturday morning, and drive back home afterwards.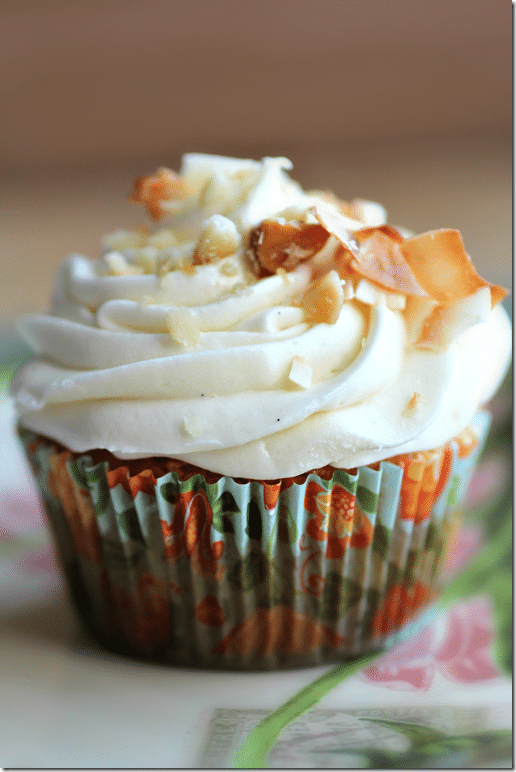 Eric and met my parents at Midway a little early and we had lunch together.  Afterwards we sat down by our gate and waited for the flight to board.  We noticed there was a weather advisory for fog on the display at the gate, but didn't think much of it.
That is, until Southwest cancelled our flight.  Right when we were supposed to board.  No warning or anything.  Just boom!  Your flight is cancelled… sorry about that.  Deal with it.
The new Branson airport is nestled in some mountains, and it has a tiny landing strip, so I guess when it's foggy it's impossible to land a plane.  I'm kind of confused as to why they would build an airport there in the first place.  Apparently this has happened multiple times in the last week.
I've learned when your flight is cancelled, you're on your own.  It's up to you to find a way home.  Thank goodness Eric and my parents were there; I've never had a flight cancelled, so I'm not sure what I would've done.  My dad called to see if there were any more flights to Branson available… nope, not until Monday.  He called to see if there were any flights from Chicago to St. Louis, Springfield, or Tulsa (the nearest airports to home).  Nope.  Absolutely nothing.
We ended up lugging our suitcases onto the L and taking it downtown, where we bought Amtrak tickets.  We  waited at the train station for five hours before taking the train to downtown St. Louis.  By the time we arrived it was after midnight.  Then we walked to our hotel (which was close by, thank goodness) that we'd booked at the train station.  After sleeping about four or five hours, we took a cab to the St. Louis airport to rent a car.  We were able to drive around and look at apartments (thank you, dad!!) using our rented car.  Then we took our sweet ride and drove home to Ozark.  But the inconvenience doesn't stop there!  Then we had to return the rental car in Springfield, and drive to Branson to pick up my parents' car at the Branson airport.
Clear as mud?
It was just a long and frustrating weekend.  I am exhausted!  I can barely keep my eyes open.  I'm sorry my rant was so long.  I just had to get that off my chest.  Have you ever had anything like that happen to you?  I guess I've been pretty lucky in the past.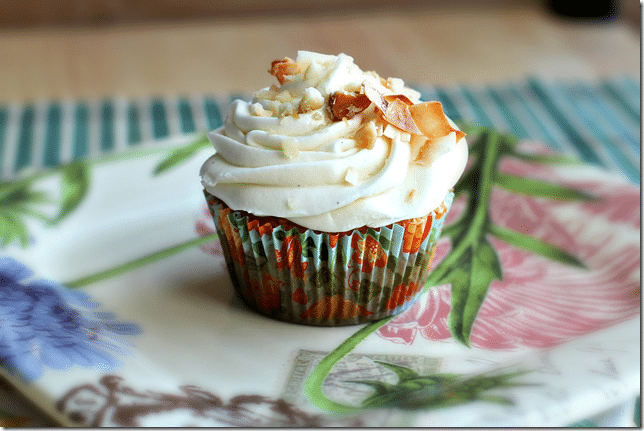 I made these cupcakes a while back… maybe a month or two ago?  They seem perfect for spring, so I'm glad I waited to post them!  The bottom of the cupcake is graham cracker, topped with a moist graham crackery-cake.  The cake has a key lime curd filling, and is topped with white chocolate cream cheese buttercream.  I sprinkled the cupcakes with toasted coconut and macadamia nuts.  Enjoy!
Key Lime Pie Cupcakes

Ingredients:
1/2 cup graham cracker crumbs
2 cups cake flour
2 teaspoons baking powder
1/4 teaspoon salt
1/3 cup speculoos spread
1/2 cup granulated sugar
1 large egg
1/3 cup oil
1/3 cup sour cream
1 teaspoon vanilla extract
2/3 cup cup whole milk
Key Lime Curd
2 large egg yolks
1/3 cup granulated sugar
2 teaspoons finely grated key lime zest
1/4 cup fresh key lime juice
2 tablespoons unsalted butter
Frosting
8 ounces (1 package) cream cheese, softened
1/2 cup unsalted butter, softened
2 1/4 cups confectioners' sugar
1 1/2 teaspoons vanilla extract
2 ounces white chocolate, melted
3 tablespoons coarsely chopped toasted macadamia nuts
1/4 cup toasted flaked coconut
Directions:
Heat oven to 350 degrees F.  Line 12 muffin cups with liners; divide graham cracker  into bottoms.
In a medium bowl, sift together flour, baking powder and salt.  In a large bowl, using a mixer on medium speed, beat together speculoos, sugar, egg, oil, sour cream and vanilla until well combined – about 1 minute.  Reduce mixer speed to low and gradually beat in flour mixture, alternating with milk, until just combined.  Divide batter into cups.  Bake 15-17 minutes or until well risen, and light golden brown.  Cool 5 minutes before transferring cupcakes to wire racks to cool.
To make the key lime curd, whisk together egg yolks, sugar, lime zest and lime juice over a double boiler.  Whisk and cook until until mixture becomes thick.  Transfer curd to a medium bowl and whisk in butter until combined.  Cover and chill in refrigerator until cold.
To make the frosting, in a large bowl, using a mixer on medium speed, beat cream cheese and butter until creamy – about 1 minute.  Reduce mixer speed to low and beat in confectioners' sugar, vanilla and white chocolate until combined.  Increase mixer speed to medium and beat 2 minutes, or until creamy.
To assemble the cupcakes, remove "core" from cupcakes using a knife (this is to make room for the filling).  Place the key lime curd in a piping bag and pipe into the centers of cupcakes.  Place frosting in a piping bag and decorate tops of cupcakes.  Sprinkle toasted macadamia nuts and coconut on top (optional).