I was dared to try this fiery street food from a vender on the road on my first month of living in India. My head spattered and my mouth was burn from the spices and the intense flavour of these incredibly spicy watery balls. It was the addiction at first try! Panipuri doesn't create the same magic to everyone. Someone couldn't understand and didn't like it at all. My sister hated it when she tried it first time, the second time she liked it… and she's in love with it when we made at home.
I am not convinced that you guys will try to make this though… but this is an amazing food that I want to share and you should experience this delicacy at least by reading. Maybe next time you visit Indian restaurant you may wanna ask for it.
To make Puri cup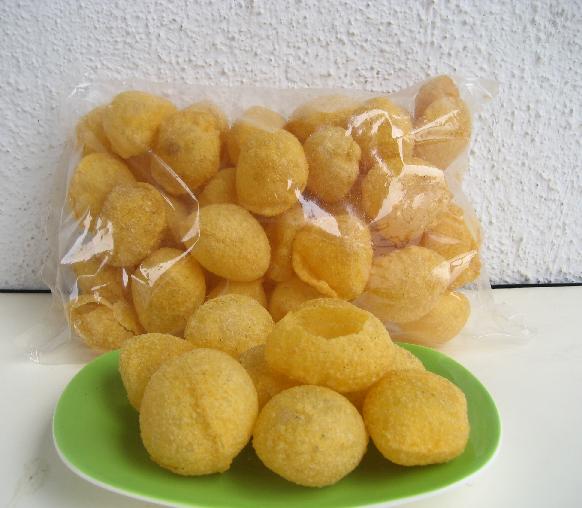 Puri: (Semolina Pop Ball)
1/2 cup fine semolina
1/2 tbsp flour
3 tbsp club soda
A pinch of salt
Oil for deep fry
Mix semolina, plain flour, soda water and salt. Knead well to form semi-stiff dough. Cover it with clean wet cloth for about 15 minutes.
Divide the dough into thirty equal portions and roll each portion into thin circles.
Place each circle under damp cloth right after rolling.
Heat oil in pan over the medium heat and deep fry them until they puff up and are golden brown. Keep aside.
Filling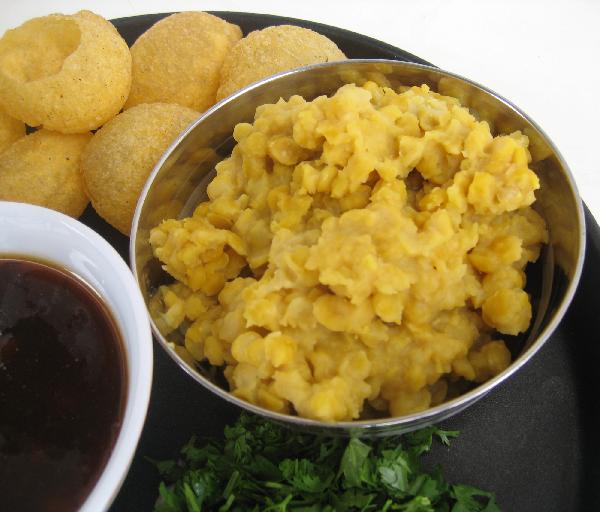 1 cup Split chickpea
A pinch of salt
1 1/2 cup water
Cook split chickpea in water with a pinch of salt until soft and all water absorbed. And keep aside. (soak the chickpea for 2 hours all over night will help it cooked faster)
Sweet chutney
50 gm dried tamarind
1 1/2 cup hot water
3/4 cup jaggery (palm sugar)
1 tsp salt
1 tsp red chili powder
10 dates- chopped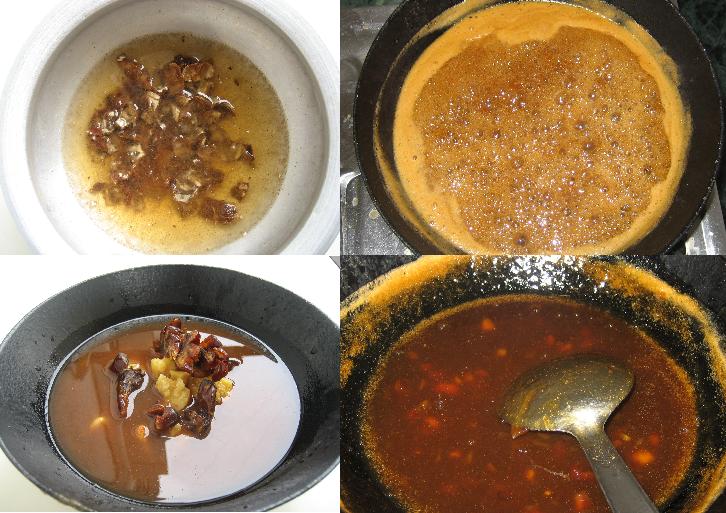 Soak tamarind in hot water for 10 minutes, strain out the pulp and reserve the liquid.
Add tamarind liquid and everything else in the sauce pan and cook until sugar dissolved and the mixture become thick.
Pani (Liquid dressing)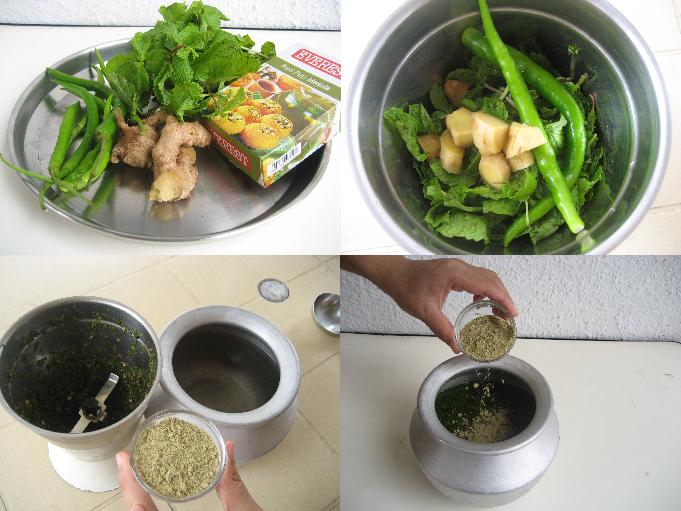 1 Liter cold water
1 cup mint leaves
2 green chilis
1 inch long ginger- peeled and sliced
1 tsp salt
1 1/2 tbsp Panipuri masala (Ingredients : 25 gm cumin seeds, 25 gm coriander seeds, 25 gm red chili powder, 50 gm dry mango powder, 10 gm black pepper powder, 1 tbsp. black salt, Asafoetida,1 tsp, citric acid)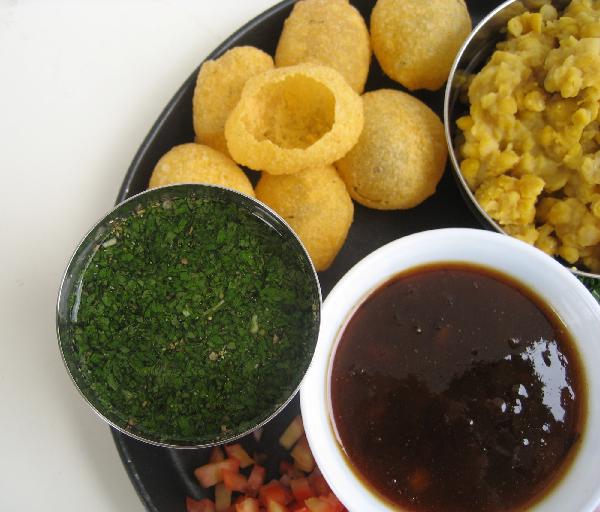 Add mint, ginger and chili in the blender and grind to smooth paste.
Mix the paste, in 1 liter of cold water.
Add salt and Panipuri masala and mix well.
Keep it chill until serve.
Garnishes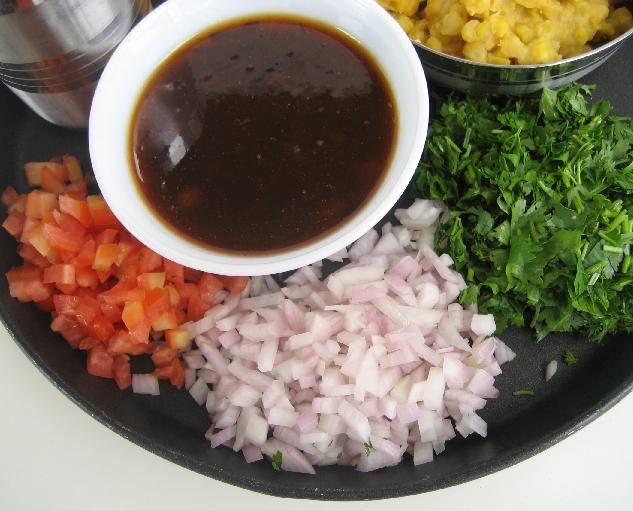 Chopped onion
Chopped fresh tomato
Chopped coriander leaves
Assembling: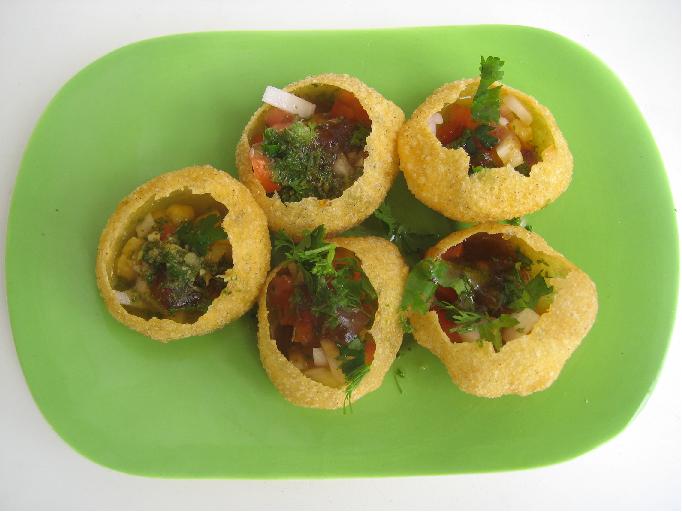 Poke a small hole in the center of each puri.
Add small quantity of chickpea filling.
Add some chopped onion, chopped tomato and chopped coriander.
Add a little sweet chutney.
Pour in the water dressing so that puri is filled with it.
It should be eaten immediately when served!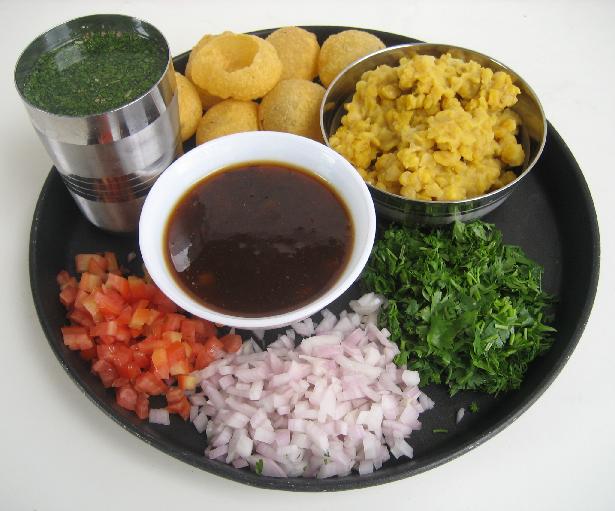 I hope you enjoy reading this and hope one day you try it!
I plan to make this recipe doable for you guys… maybe we will make it more interesting like filling puris with salsa or guacamole or minced chicken and cheese…so stay tune!
Have you tried any Indian food lately? Anything you like?
Take care,