When it comes to parties, I like to prepare finger foods One such item that gets into our party rotation every so often is baguette! There are so many ways to alleviate a simple baguette into its deserved stardom. Fill them with your favourite deli meat then cut into tiny sandiwch bites! Or the other option is to slice them into open tartines, or bruschetta. I am drawn to the various options ever possible, with my favourite being a mediterranean style tomato, olive and feta salad.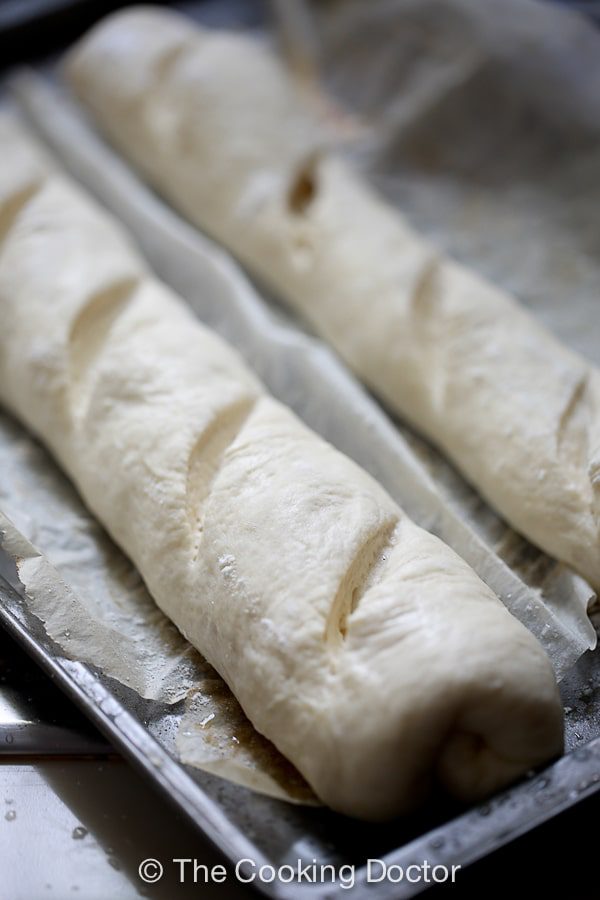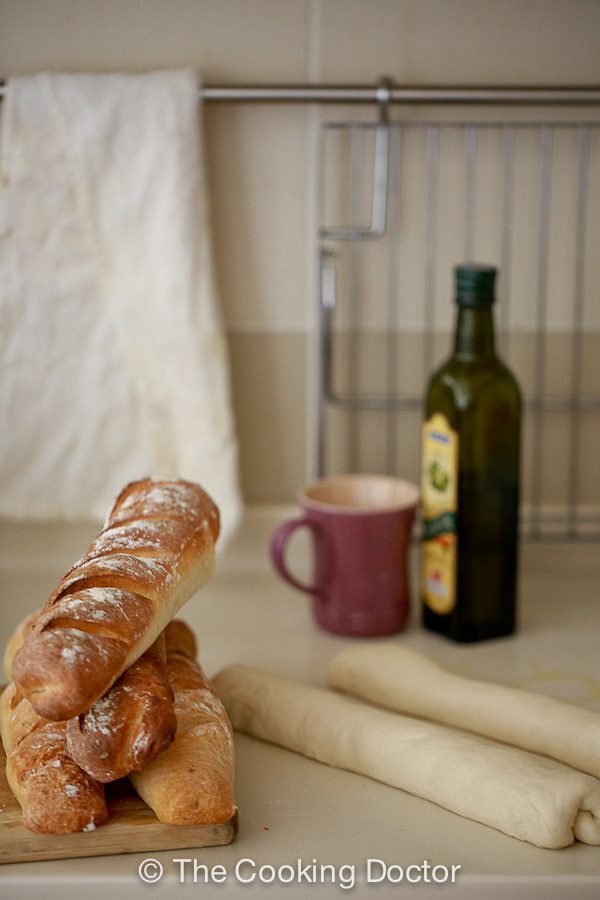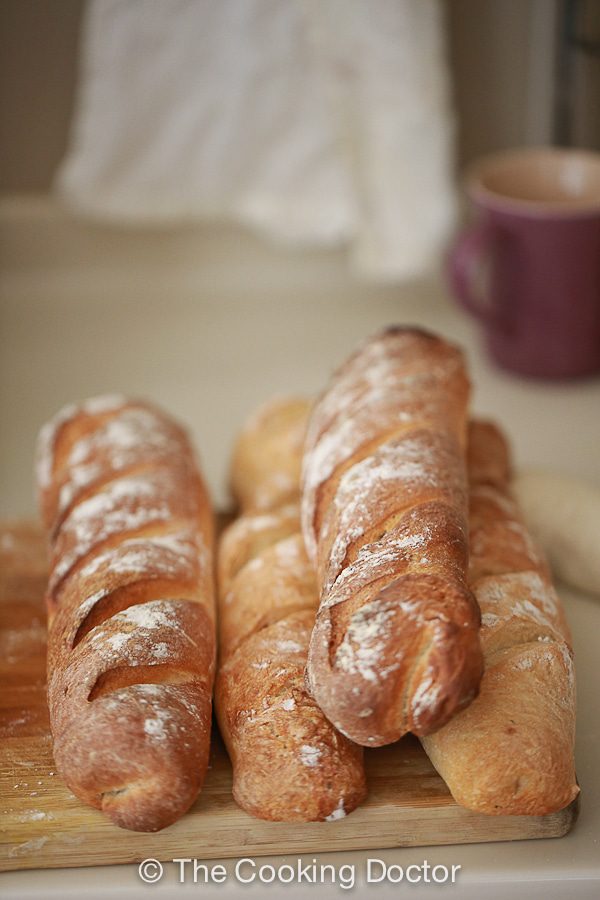 Let's delve into the baguette making first. I am sure you can easily pick a great baguette at your grocery store, but what fun is that when you can make one from scratch? Yes, without any machine even as you can easily knead the dough with hands. I have abandoned my baguette baking until one day my neighbour where would she be able to get some baguette for her girly lunch party. That was around midnight. Our nearby 24 hours did not stock any, so I offered to bake some and that was it. It became such a hit that I ended up baking at least 6  more batons over the next few days to satiate those at home!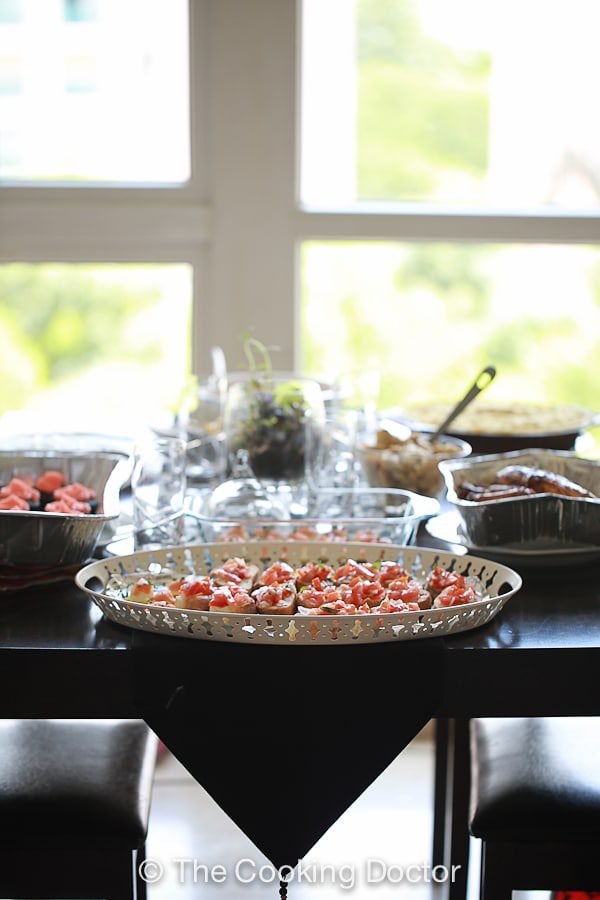 The lunch party that she organised was fabulous, and I was really excited to see the baguette being honoured into tiny bruschetta, topped with some chopped tomatoes and fresh basils in simple dressing. We gluttoned on the roast chicken but kept coming back for another bite of the bruschetta. I loved the taste hence made them again for our little family snack, and included some black olives and feta for extra kick. It reminds me a lot of Middle eastern flavours, especially with Ramadhan coming soon.
I hope this recipe will kickstart you in preparing Ramadhan food for your family, if you do observe Ramadhan ( the Muslim fasting month). I have been reminded by a blogger friend that Ramadhan does not equate to food. The way we observe and celebrate the fasting month, and I am sure I speak for many families out there, is always to gather at the end of the day and break the fast with food that unites us as a family.
Classic Bruschetta and Ramadhan-Eid Link Party!
Prep time:  3 hours
Cook time:  35 mins
Total time:  3 hours 35 mins
Serves: 12
Ingredients
For 2 baguettes:
2½ cups bread flour
1 tsp salt
2 tsp instant yeast
1 tbsp sugar
1¼ cup water
For bruschetta topping:
1 clove garlic
2 tomatoes, chopped
few sprig basil leaves
few feta cubes
¼ cup black olives, chopped
2 tbsp extra virgin olive oil
Juice from ½ lemon
½ tsp white vinegar
1 tsp oregano
Salt and black pepper to season
Instructions
Make baguettes.
In a bowl, mix all the ingredients except olive oil.
Add water just as necessary to form soft elastic dough.
Grease the bowl with olive oil and leave the dough to rise, until doubles in bulk.
Divide the dough into 2, and flatten each ball into a rectangle.
Fold in the edges and roll into a long rope, of 12 inch in length.
Keep the seam part on the bottom.
Once the baguettes are risen, sprinkle with water and slash few slits on top using sharp knife.
Bake them at preheated oven of 200C for 32-35 minutes.
Mix all the ingredients listed under 'topping'.
Once the baguettes are cool, cut them into slices.
Rub the surface with garlic ( optional) and top with tomato mix.
Serve immediately.