If baking were a performance, these cookies would be where I drop the mic and walk off stage.
People keep asking how my blog is going and it feels awful to say, "Well, it isn't." A new semester has started, a new program year has begun at work, and I can see my graduation day within reach. (Still really far but I can see it…)
I suddenly feel my calling again, singing to me through the chaos of work and papers and readings, and I'm constantly faced with a choice: Do I get my readings done for class or do I spend hours and hours creating a blog post? To be honest, most nights lately dinner comes from the freezer section of Trader Joe's. School wins and that's just the way life is right now.
This past Monday the furry love of my life called it quits. He told us in no uncertain terms that he was done with this plane of existence and wanted to go. I am heartbroken in a way that I find difficult to communicate, but one of the outlets I have channeled my shock and sadness into is baking. I have made dozens and dozens of snickerdoodles, ranger cookies, mincemeat oatmeal bars, and chocolate crinkles. All of them are going to hide in the freezer and emerge to be sold at my church's fall fair in about two weeks.
What I need to be doing right now is writing a brain-melting paper on the Trinity. What I am doing instead is telling you about the most amazing, moist, chocolatey, fudgey cookies I've ever had. I want to write poems about these cookies. Not only are they beautiful, but they're super easy. These are in no way good for you but they make no apologies and will call to you with their siren song until you give in…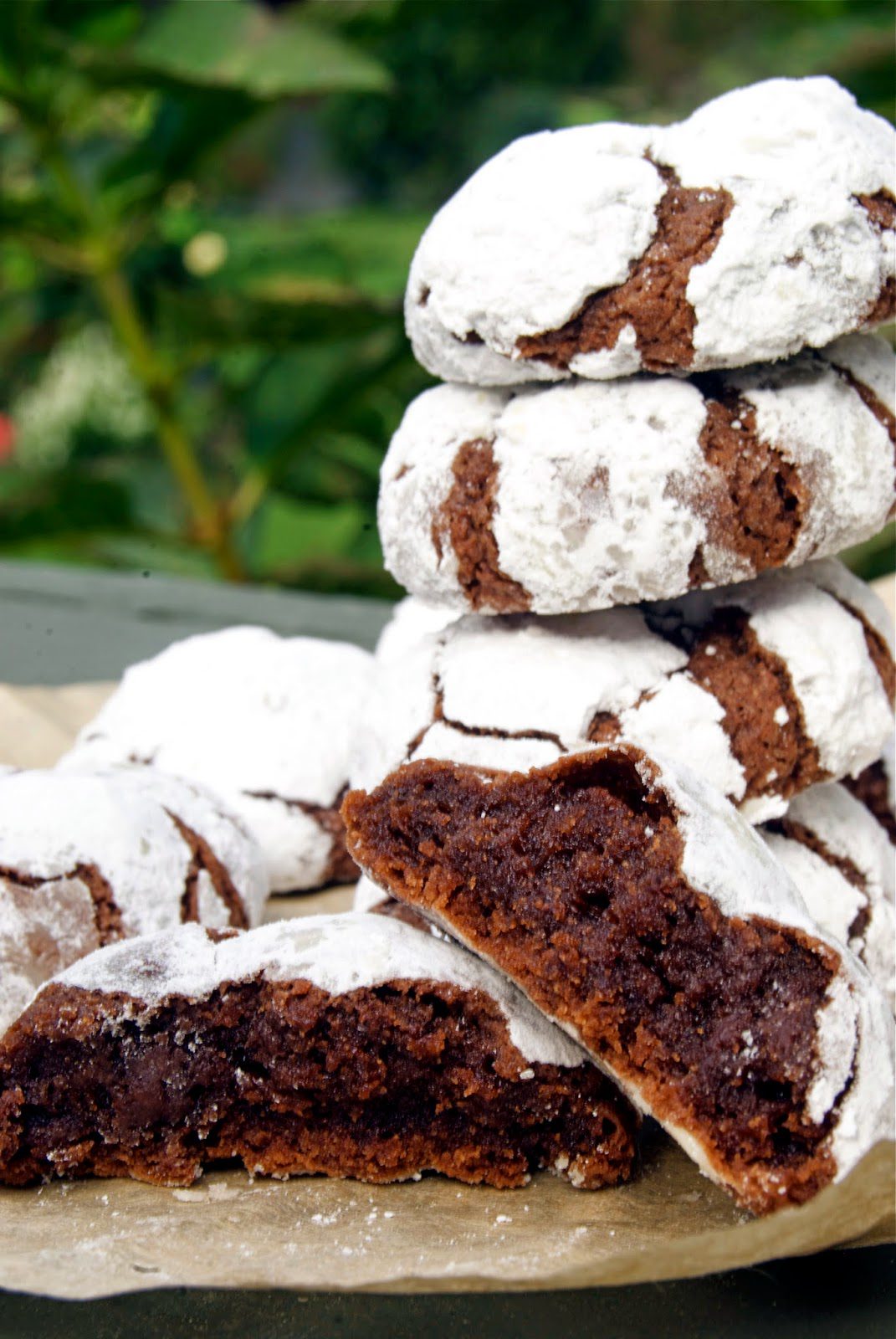 Chocolate Crinkles
from the BHG cookbook
Prep: 25 minutes / Chill: 1-2 hours / Yield: about 48 cookies
Ingredients
3 eggs
1 1/2 cups granulated sugar
4 oz unsweetened chocolate, melted
1/2 cup neutral cooking oil, like canola
2 tsp baking powder
2 tsp vanilla
2 cups all purpose flour
plenty of sifted powdered sugar
In a large mixing bowl, beat eggs, granulated sugar, chocolate, oil, vanilla, and baking powder with an electric mixer until combined.
Beat in as much of the flour as you can with the mixer, and stir in any remaining flour by hand.
Cover and chill the dough for 1-2 hours. (Two hours really does the trick.)
Shape the dough into 1-inch balls. Roll balls in powdered sugar to coat generously. Place balls 1 inch apart on an ungreased cookie sheet.
Bake in a 375º oven for 8-10 minutes or until the edges are set and tops are cracked.
Transfer to a wire rack to cool.
Try not to devour all of them on your own because they are so insanely delicious.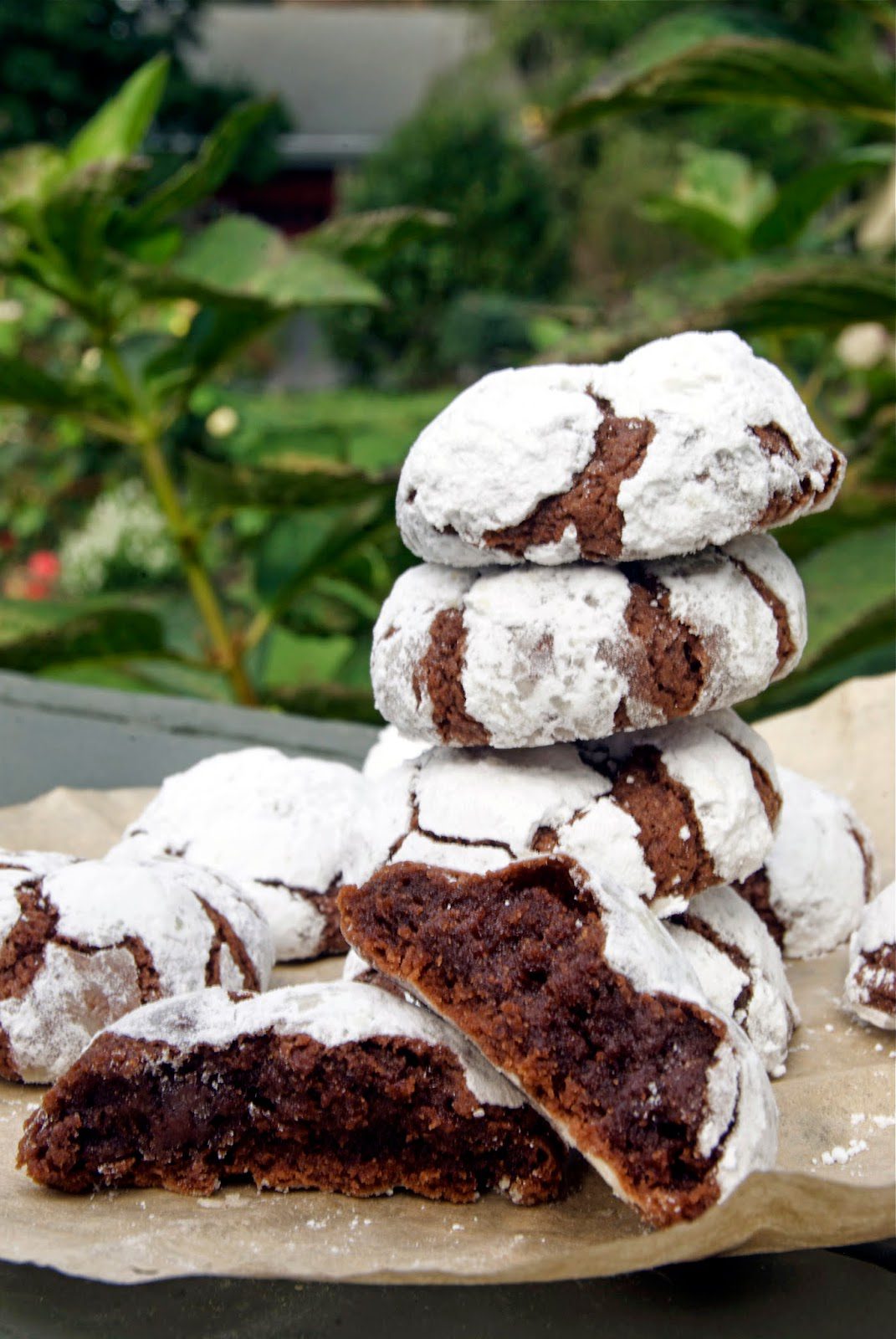 I love this hobby of discovering delicious recipes and sharing them with you. I hope that you will stick with me as I try to grab the reins of my crazy life and take control. Thanks for reading, and seriously, try these cookies…