Have you ever met someone and known, right away, that you would be friends. That's how I felt when I met Rachel. It's also how roasted cauliflower feels when it meets kasha.
Rachel is the kind of girl that goes to yoga everyday of the week; she loves her man, her mama and her pup. She is also the kind of girl who is fancy without makeup and in fake uggs, I don't understand how that is possible… but it is true. She helped my transition from California to DC be a little more smooth in more ways than I can list here and I am grateful to her for it.
When Rachel mentioned to me that she wants to start eating more whole grains, I had déjà vu and flashed back to my sweet cheeked Tanya Coe telling me the same thing a only few brief months ago. Since 2/2 of my friends have this grain goal in mind… oh, you too? Perfect! A brilliant idea was born and I decided it was time for SuperFancy whole grain tutorial.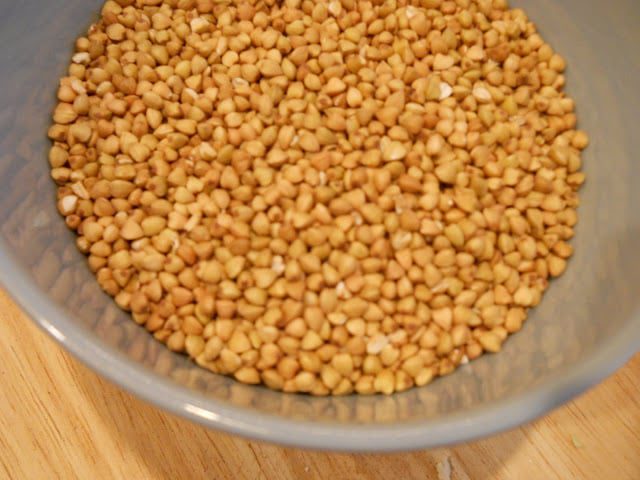 Kasha is your first lesson, it is also known as buckwheat. I'm really glad itsnot also known as Ka$ha because then you might confuse it with a super tall/blond pop star who sings about brushing her "teef" with a bottle of Jack and while I am down with buckwheat I am not down with that.
Kasha is a small triangular grain that can be easily steamed, boiled or roasted. It is high in Iron and Amino Acids, is slightly above average form of protein and is gluten free. It can be ground to make buckwheat flour and then turned into Soba Noodles and buckwheat crepes. Both of which I am a HUGE fan.
Salad
1 Cup uncooked Kasha (Buckwheat)
1 Head Cauliflower
1 Head Radicchio sliced
1 Pear
Inner Celery Stalks diced
¼ Cup Toasted Almonds
½ Cup Chopped Parsley
Dressing
2 TB Dijon Mustard
2 Lemon's Juice
¼ Cup Almond Oil
Splash of Olive Oil
4 TB Chopped Chives
Salt & Pepper
Rinse and boil the kasha in salted water. You are going to want to use a good amount of water and then strain the grains once they are tender (about twenty minutes), just like you would with pasta. Slice the cauliflower, or break into florets, drizzle with olive oil, salt and pepper and roast in the oven.
This is a good time to make the dressing and get everything else all sliced, diced and toasted. It is also a good time for Rachel to take ungodly amounts of pictures of you in your artichoke apron and new kitchen and then ask you a million questions about how you are chopping. You could also talk about the differences between California and DC, your crazy mothers, doing the dougie, shaving and laugh about how only locals know to say Sand Eigo and not San Diego. I mean, you don't have to, but I think it makes the salad better.
Mix all the ingredients together, you can keep the cauliflower and almonds a little warm and the rest of the ingredients cold. This lends to an amazing array of textures, temperatures, flavors and just plain overall mouth not communicating with the brain fast enough crazyness. (This is where Idon't say "redic")
Grains are a big part of my everyday diet and my kitchen is decorated with colorful jars of farro, lentils and millet.  Grains are an easy way to remix the meals you grew up with, leave more $$ for fancy chocolate, they fill you up without weighing you down and do not spoil if you keep them in a cool dry place. I think that beyond all these benefits, the best part is they make me feel skinny, and I don't know about you but when I feel skinny, it's a good day.
Rachel. Tanya. You better make this. It's good for you.
Share it with someone you love.